Indulge in Authentic Sri Lanka at The Blue Water Hotel
Nestled among wild coconut groves and the idyllic town of Wadduwa in Sri Lanka's Western Province lies a hotel bathed in breath-taking views and luxurious accommodations. A secretive escape to paradise, The Blue Water Hotel & Spa offers captivating spaces designed by world-renowned architect Geoffrey Bawa in a luxurious five-star setting. Read on for the low down on why we can't get enough of this mesmerising resort.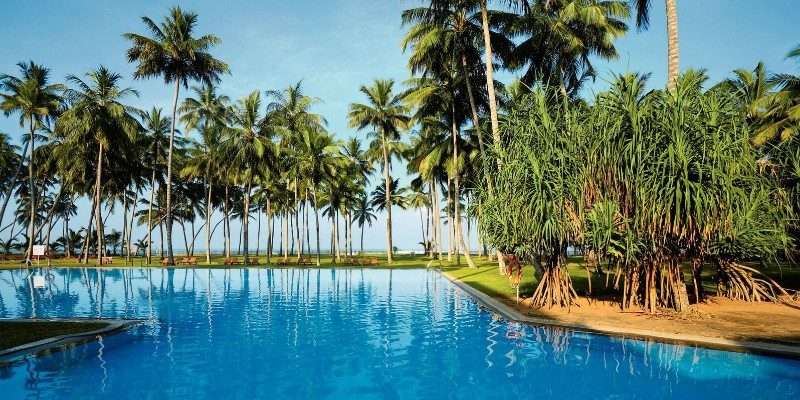 Unparalleled Location
Perfectly placed to soak up everything that makes Sri Lanka a one-of-a-kind escape, The Blue Water Hotel & Spa is the perfect base to explore the cultural sites the area has to offer. Find true tranquillity in the serene sights of nearby sacred Buddhist temples or, wander the coast in search of quaint fishing villages for a taste of the local culture before indulging in the sights and smells of the nearby coconut palm plantations offering truly unique excursions.
Indulgent Accommodations
Uncover a world of classic décor paired with rich Sri Lankan furnishings with a contemporary spin. From the inviting comforts of a deluxe room all the way up to the lavish accompaniments of the Presidential Suites, accommodation at The Blue Water Hotel & Spa is designed to allow guests to unwind in comfort with crisp shell-toned linen and a private balcony or terrace in each room, perfect for making the most of the captivating sea views offered up at every turn.
Mouth-watering Dining
Indulge in the sensory delights of a range of cuisines from a selection of elegant venues at The Blue Water Hotel & Spa as you dine on authentic Sri Lankan cuisine that captures the distinct flavours of the island with a contemporary twist. Sample prime cuts of succulent meats and fresh seafood grilled up at The Nautilus or sample the delights of fine teas and delicate treats at The Seven Seas, a 24-hour coffee shop with something for everyone.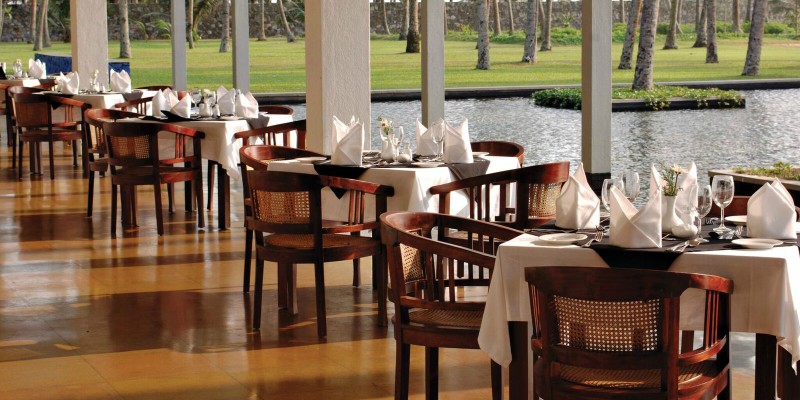 Serene Spa Experiences
Offering a unique holistic approach to both the spiritual and physical well being of every traveller, the spa pavilions provide a sensory escape blending inspiration from the rich cultural heritage of Sri Lanka with pampering aromatic oils, herbs and spices for an experience that will relax and rejuvenate you in tranquil surroundings.
Endless Activities
For those after more adventure on their holiday's, The Blue Water Hotel & Spa offers a whole host of activities to keep every member of the party entertained. From flood-lit tennis courts to the Blue Wave nightclub, live entertainment to one of the largest pools in any hotel in Asia, The Blue Water Hotel & Spa offers a wealth of opportunities to make the most of your time in the sun.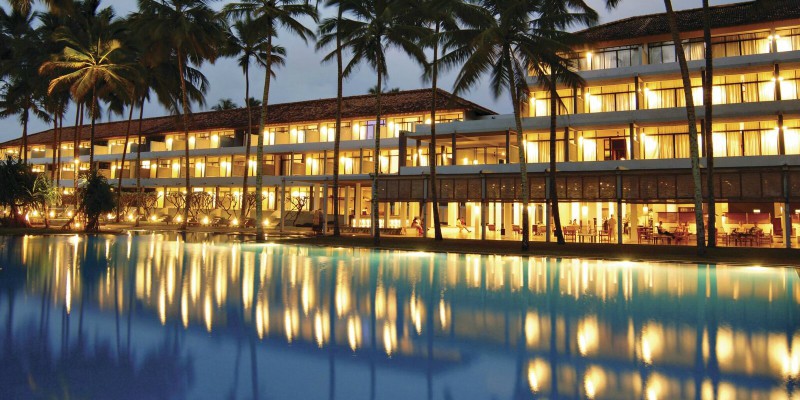 Fancy jetting off to experience The Blue Water Hotel & Spa for yourself? Click Discover the Blue Water Hotel & Spa' below to get started or click here to view more Sri Lankan escapes.

Make your escape to the Blue Water Hotel & Spa from only £882pp