Your One-Stop Egypt Guide
From a whirlwind of magical Souks to the majestic sights of the ancient pyramids, Egypt offers a world of experiences like no other combining guaranteed year-round sun and some of the best deals around. We've put together a definitive guide, created by the experts who have been there themselves. Read on for the low down on what makes Egypt the perfect year-round destination.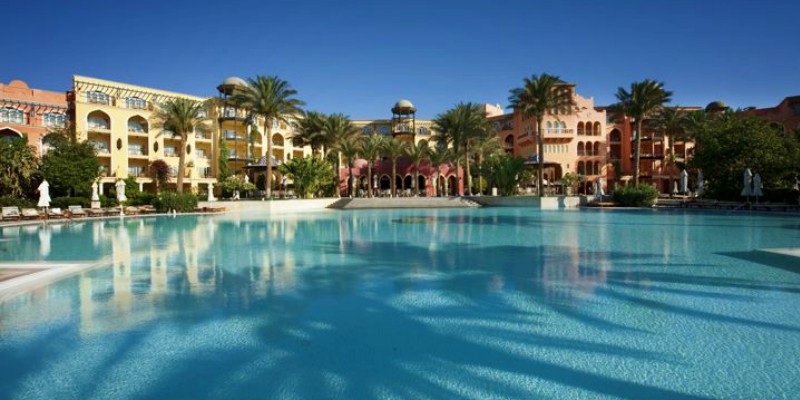 Hurghada
Escape to the second largest city on the Red Sea offering celebrated coral reefs, atmospheric shipwrecks and a rich metropolis boasting a vibrant mix of cultures ready to explore. Diving enthusiasts new and old will find a plethora of world-renowned dive sites and beginners can find a wide range of dive shops and schools centred around the modern Sekalla district. Dotted with intimate coffee shops and traditional Egyptian souks, the historic old town provides the perfect place for an afternoon of exploration whilst the captivating beach fronts provide the perfect lounging spot.
Head to the resort dive centre of the Grand Hotel, Hurghada for a true taste of the Red sea and it's huge range of aquatic activities. Alternatively, The Grand Resort, Hurghada supplies endless shopping with a direct connection to the Grand Mall with the Tower Cafe serving up a range of Arabic coffees to suite every palate.

Makadi Bay
Explore the sweeping dunes of the western shores of the captivating Red Sea as you enjoy one of Egypt's most popular destinations and the otherworldly diving and pristine beachfronts that come with it. Nestled between peaceful desert sands and towering mountains the balmy waters and endless sunshine of this popular destination makes it a must-visit whilst the plethora of activities on offer at its range of shimmering resorts creates the perfect balance between adventure and relaxation.
For those looking for the ultimate wellness escape, The Makadi Spa Hotel suggests a focus on wellness and tranquillity and offers the perfect opportunity to unwind through yoga and pilates whilst guests can also enjoy the entertainment at neighbouring resorts. Enjoy the ultimate treat of a spa treatment in one of the luxuriously air-conditioned beachfront cabins, a special treat and the perfect opportunity to relax.
Our Staff Pick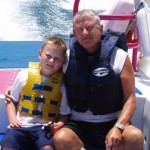 Dave Wilson
The Makadi Spa Hotel
Perfect for holidaymakers looking to relax in the sun, The Makadi Spa Hotel contains the ideal mix of sunbathing and snorkelling which keeps me returning year after year. A mid-haul flight delivers you to guaranteed sunshine and quality accommodation whilst the Asian restaurant serves up some delicious food.
Ready to explore the sun-filled shores of the Red Sea for yourself? Click 'Rediscover Egypt' below to view our Egyptian resorts or, click here to find out more.