Mauritius Travel Guide: All you need to know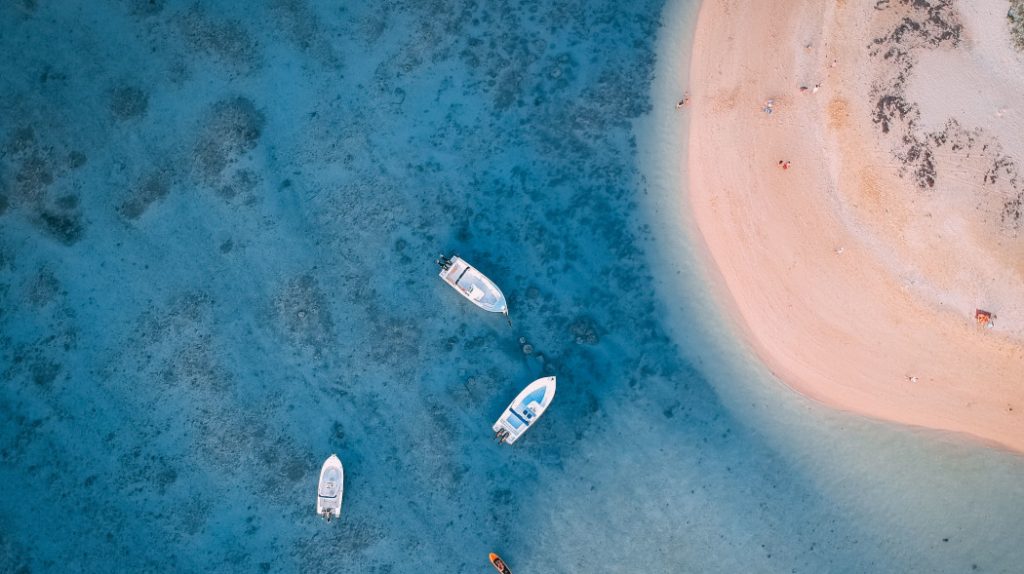 Mauritius is an island of serene azure shores, crisp white sands and emerald green mountains. It's a picture-perfect paradise. 
But in addition to its beauty, Mauritius is entrenched with a rich cultural history, is a world-renowned hot spot for biodiversity and can offer luxury you've always dreamed of.
Read on to explore all that Mauritius has to offer.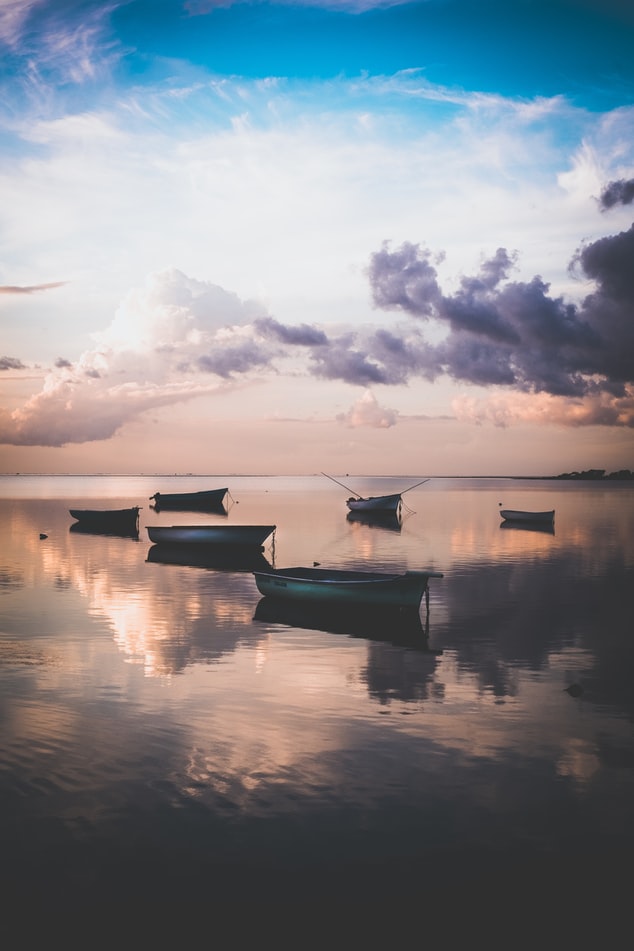 Mauritius at a Glance
Best time of year to visit: May to December
Capital: Port Louis
Size: 2,040km2
Currency: Mauritian Rupee
Main Language: Creole, French and English
Flight Time: Approx. 12 hours
Time Difference: GMT +4
What are some interesting things about Mauritius?
Mauritius: some of the world's best beaches, a colourfully diverse history and an eco-paradise, combined with luxury, nightlife, restaurants and entertainment – it truly has something for every type of holidaymaker.
The island of Mauritius celebrates a wonderfully diverse heritage, defined throughout the years. Nearly four centuries of colonisation have left the island with a combination of Indian, African, Chinese and European influence throughout its culture. This exotic mix-up is expressed in many elements of Mauritius life, including its food, music and architecture.
Mauritius boasts unique flora and fauna, the most famous of which is the Dodo which was endemic to the island before it's extinction. It remains however as one of the world's best biodiversity zones.
It is fringed by coral reefs, home to some of the rarest birds and marine life and contains luscious green eco-trails in the abundant forested ravines. Incredibly, the national flower, Trochetia boutoniana, grows on just one single mountaintop, Le Morne Brabant.
In addition to being an eco-travellers haven, it also offers a plethora of luxury, relaxation and entertainment amenities for all to enjoy. Luxury here is surprisingly affordable, meaning you can stretch your budget to enjoy all the finer things, without compromise. Indulge in world-class spas, play on world-renowned gold courses, or visit the private and elite Gymkhana Club.
And, for a touch of the exotic, enjoy hip-wiggling performances of the Mauritian native genre of music, Sega, visit the central market stalls, discover Indian temples and explore ancient colonial mansions.
Read on to find out where exactly you can experience all of this, and more.
Click to find out more about the history of Mauritius.
Click here to find out more about Sega and hear a few artists.
What are the top places to visit in Mauritius?
First things first, at a size of 45km by 65km, no matter where you are in the isle interior you will be no more than 45minutes drive from the sand and sea! So explore to your hearts content, the beach will be there waiting…
Take a look step by step through each region and village, what you can do there, and what the beaches are like.
Grand Baie (North Coast)
If your preferred holiday-type is fun-fuelled, with plenty of buzz and nightlife, then Grand Baie may be just the ticket. It's a tourism hub, filled with the greatest concentration of hotels, beaches and entertainment; with activities ranging from diving to parasailing. If you want to mix-in a bit of serenity, you can head inland to the Pamplemousses Gardens for a stroll, or travel to the un-inhabited northern village of Cap Malheureux which is very nearby.
Port Louis
Port Louis is the islands bustling capital. It celebrates the culture with a true international atmosphere, with historic buildings, street-food vendors and the island's oldest market. You'll enjoy the intoxicating smell of fresh tea leaves and spices as you explore the rustic streets.
You'll also find modern shopping complexes if you fancy a bit of retail therapy. While there are only two hotels in Port Louis, it makes for a very attractive daytrip to add to your itinerary.
East Coast
The east-coast is much quieter and less built up than the above counterparts, but arguably the most glamourous with the islands most luxurious resorts backing its bays and beaches. It's home to some of the most celebrated hotels and stretches of faultless white sands. It quietly honours a peaceful fishing village ambiance, but with the added luxe of the indulgent facilities and picture-perfect surroundings found in the coast's towns.
The Belle Mare, Beau Champ and Trou d'Eau Douce regions offer the most spectacular beach-side locations, all of which offer a welcoming sea-breeze which counteract the high temperatures of the summer.The east is perfect for those who want glamour and luxury, mixed with serenity and charm.
South Coast
Home to the islands wilder side, the south coast is perfect if you want to walk the unbeaten path. Hotels are found scattered around the south, with some found squeezed onto cliff-tops and near calm, rocky stretches of surf. The south oozes a sense of times gone by. To the ancient capital of Mahebourg, to the sleepy fishing village of Baie du Cap, this stretch of coast is Mauritius's least developed.
In contrast to the east, the beaches are shaped by unusual rock formations and lush green, and many travellers opt for island-hopping trips or forested trendy hotels to compensate for this. But, don't let this put you off, because this is also one of the best places to see Mauritian wild-life. Try a snorkelling trip to the Blue Bay Marine Park.
Further ashore, you can visit the tiny coral island of iIe aux Aigrettes, which provides habitat for rare and endemic flora and fauna, including the giant tortoise and pink pigeon.
The south is perfect for eco-adventurers, watersports enthusiast and those who want to be at-one with the outdoors. From the historic Lion Mountain, the Bambous Mountains or the Grande Riviere, there is water and landmarks alike to explore.
West Coast
If you're a young family, then the calm of the west coast is ideal. With shallow beaches, and plenty of activities and sights around Flic en Flac and Wolmar, parents and children alike can enjoy a lazy hazy holiday with a bit of entertainment inbetween. This part of the country celebrates a large Creole community, which can be sensed in villages of Riviere Noire and Le Mourne if you want to immerse yourself into the culture.
What do I need to know about Diving and Snorkelling?
Just in case you don't know by now, diving and snorkelling in Mauritius is superb. Being the proud five-time award winner of the Indian Ocean's Leading Dive Destination by the World Travel Awards – it's a must-visit for any diving enthusiast.
It has a barrier reef encircling almost the entire 205 coastlines, with large lagoons perfect for beginners. There are around 100 dive sites, ranging from 7-45 meters in depth, with visibility reaching up to 50 meters on a clear day. Water temperatures range from 23-25 degrees in winter, and 26-29 in the summer.
The summer is considered the best time to dive, as the warmer temperatures bring more marine life. You can dive directly from many of our Mauritius hotels, which back onto beautiful lagoons which are accessible right from the shore.
Any more top tips?
Getting Around – While the island is small, getting there on-foot will be a challenge. We would suggest hiring a car for a day or two so you can visit many different points of island, with each region offering unique and inspiring traits.
Culture and Etiquette – Mauritians are renowned for their hospitality, and visitors generally rave about the service from the people of the island. There are a few cultural aspects to be aware of surrounding the islands religion and culture. It is polite to accept food and drink offered and remember to remove leather items including shoes and belt when visiting places of worship. However, Mauritians are very tolerant and used to visitors, so any faux pas are unlikely to offend!
Have fun! – As you hopefully will have seen, Mauritius is an island which celebrates diversity in every sense of the word. It has gems all around to explore, enjoy, and embrace.
Ready to go?
If learning of Mauritius has you yearning of experiencing more of the island for real, check out our top offer for Casuarina Resort and Spa, Mauritius.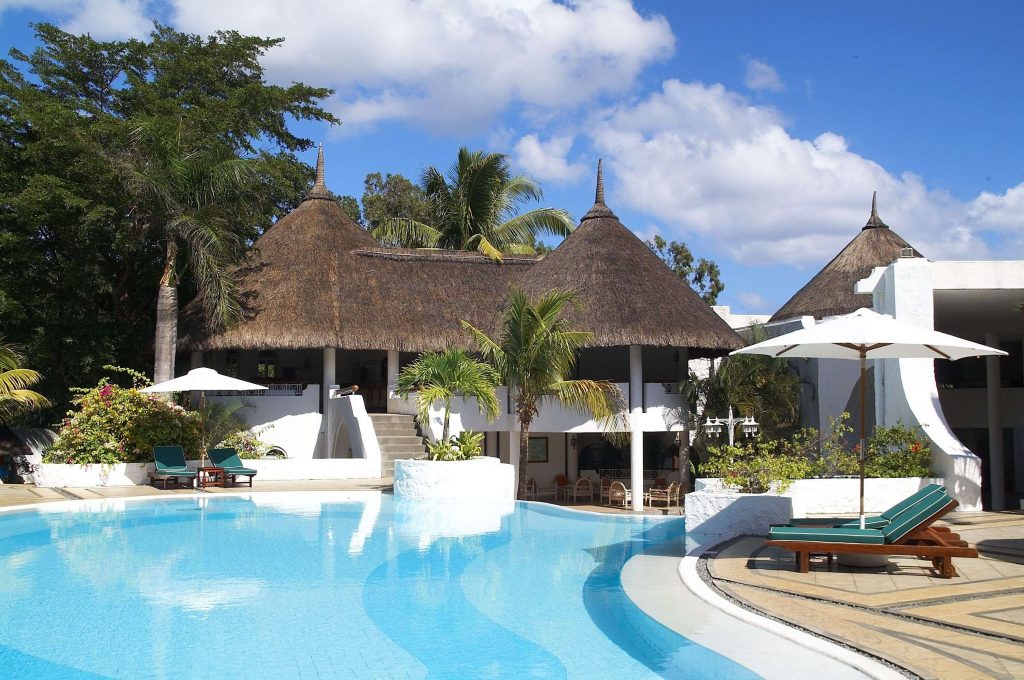 The beautiful resort will transport you to a place of ultimate relaxation and serenity. It is surrounded by spectacular scenery that only Mauritius can deliver. You'll be swept away on a tranquil wave as you listening to the soothing sounds of the ocean lapping on the glistening white beach.
For a limited time only you can save over 51% and get a FREE Upgrade to Deluxe Room with Ocean Views + FREE Spa Treatment + Golf Exclusive + FREE Resort Transfers for just £899 per person, saving up to £1906 per couple. Selected dates apply.