Why We Love the Maldives
The Maldives are everyone's vision of luxury. But not everyone knows just how many things you can get up to there. So let us tell you why we love the Maldives.
---
Be honest, what do you think about when we say paradise? 
Okay, so you may think of some peaceful utopia that's really niche to you. A place were excessive noise is taboo. Or the top of a remote mountain away from the rat race.  
But we're willing to bet that most of you see your thoughts float away to a picture of the Maldives. Just you and your holiday buddy, chilling on your own private deck, staring out on the ocean over the top of a good book!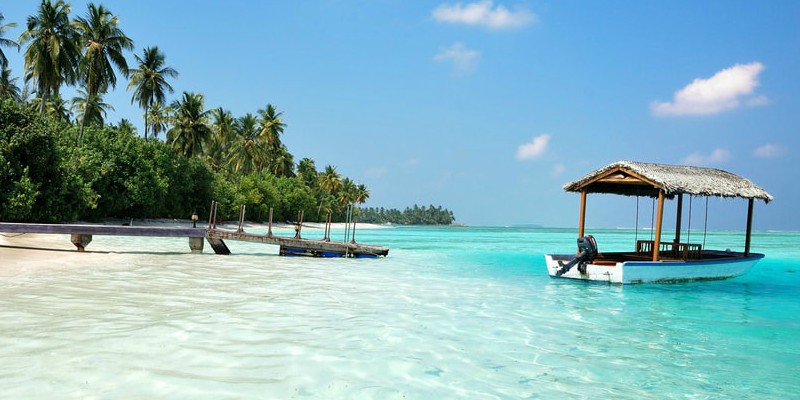 But what if we told you there's plenty more to this amazing group of atolls than just lying down? 
We've looked into it and come up with this list of awesome reasons why visiting the Maldives should definitely be on your bucket list. We know, researching paradise islands sounds like a real tough job right?! 
---
The Reasons
Water sports  
Diving
Whale sharks
Island hopping
Fish markets
Spa treatments
Water Villas
Looks like the world's oddest shopping list, right?
---
There's definitely a watery theme running through those activities, but what do you expect when 80% of the land mass sits just 3.3 feet above sea level?  
Anyway, let's take a deeper look into why these activities are some of the reasons we have a ton of love for those atolls.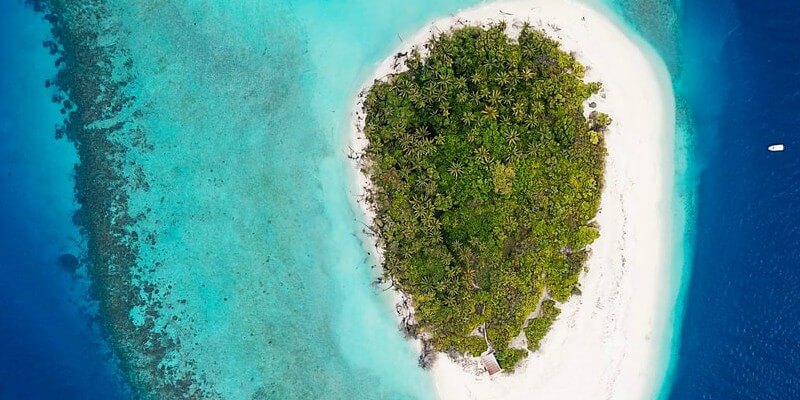 Water Sports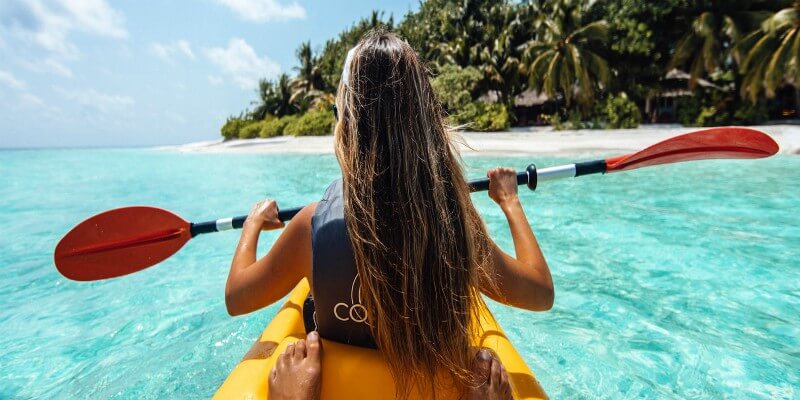 It's true there are countries all over the world that offer amazing water sports. However, the Maldives does them as well as any of them.  
From Maafushi Island to South Ari Atoll and everywhere in-between you can sample a myriad of amazing marine movements. Moreover, Catamaran sailing, jet skiing, wind surfing, and fishing are amazing ways to see so much more of these beautiful islands.
---
Diving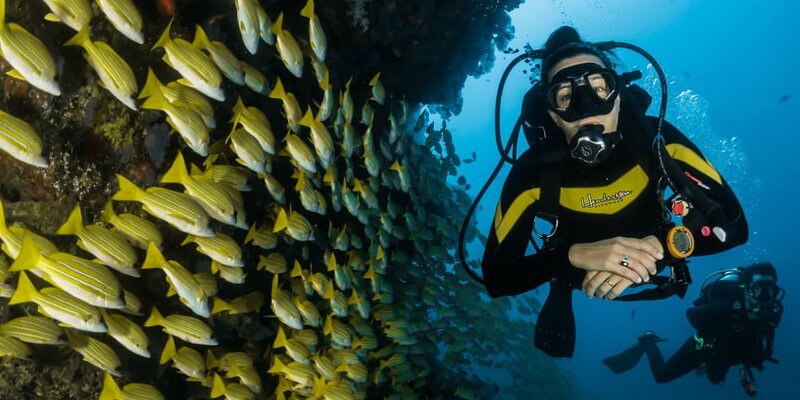 You may have heard this before, which makes it one of the more obvious reasons why we love the Maldives, but the diving in the region is world-renowned.  
Regularly appearing in top twenty lists within the diving community. People travel from all over the world to spend their time below the Maldivian waves. The opportunity to sea both large and smaller marine life of the deep is what keeps them coming back. 
Fesdhoo Lagoon on the North Ari Atoll, Banana Reef on Vaavu Atoll and Maaya Thila on South Ari Atoll are particular favourite sites with the diving fraternity. But there are plenty more amazing dive sites in the Maldives. 
---
Whale Sharks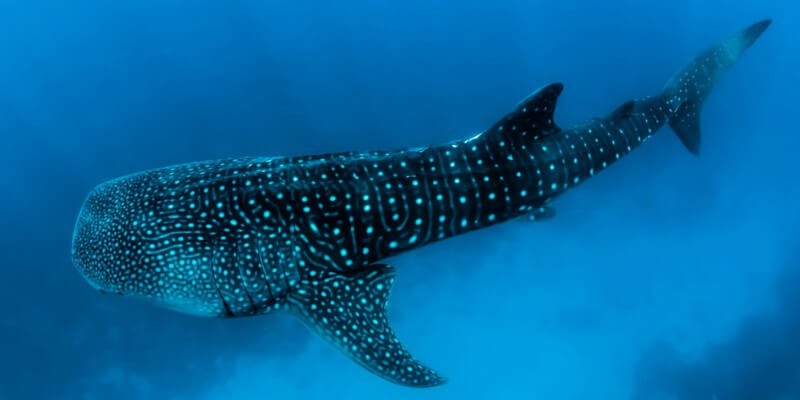 Staying below the waves. Spotting whale sharks and manta rays is a popular activity with tourists visiting the Maldives. Seeing these mammoth marine beasts in their natural habitat is an unforgettable treat.  
Generally, your island resort will know the best time to catch a glimpse of these behemoths and tour excursions available. However, as with any nature-spotting activity there is a certain amount of right place right time about it. 
---
Island Hopping
Speaking of excursions, just because your sun lounger is comfy and the view from it is spectacular, doesn't mean you have to stay stitched to it.  
While there are plenty of amazing things to see and do on the water in the Maldives. A great way to see more of the incredible beauty of the local islands, and stay dry, is heading out on an island-hopping tour.  
On these informative and colourful excursions you get a real sense of the history of the inhabited islands and those less busy atolls too. Experienced guides bring you closer to the natural environment like your own personal David Attenborough. Who wouldn't want that!
You can also get a flavour for what the future holds and see the conservation efforts taking place to ensure the Maldives is sustainable as possible.
---
Fish Market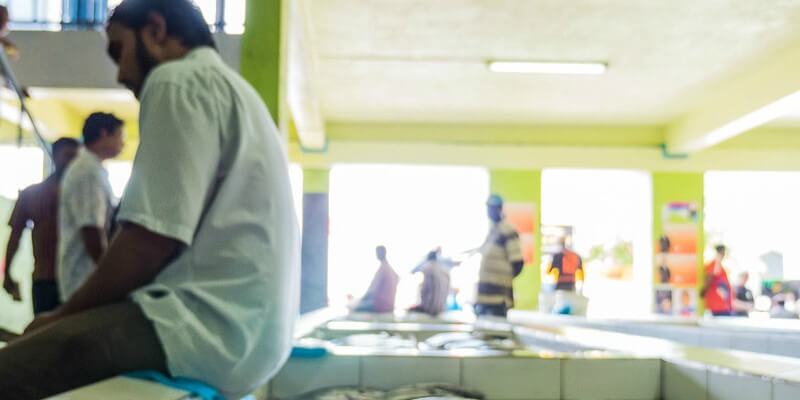 Heading back to the ocean for a brief moment. Male is the capital of the Maldives and a popular activity in the capital is the local fish market.  
Fishermen converge on the market daily in a bit to sell their wares to local restauranteurs and businesses. You could be dining on one of those fish later that day! 
People love to watch the vessels sail right up to the edge of the market and unload their catch of Skipjack, Tuna and red snappers among other aquatic delights.  
Be warned though, this is a fish market, so expect a bit of a pong and some wet floors. If that doesn't sound like your catch of the day, then you can also check out the fresh fruit and veg market taking place across the road!
---
Nakai Resorts – Maldives
Sensational Spa Treatments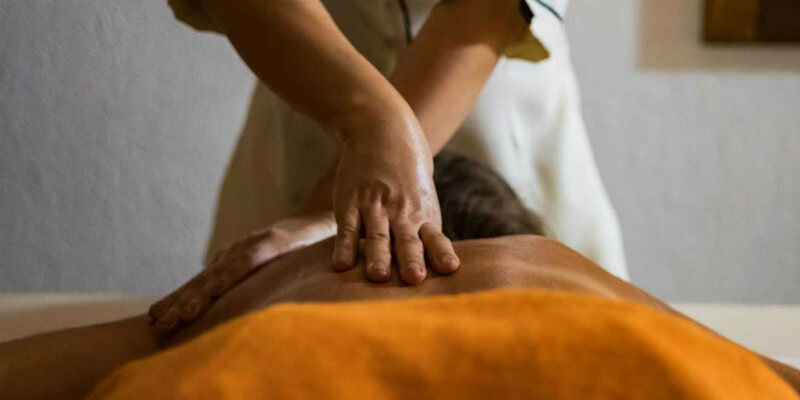 When most people think about the Maldives, they instantly think white sand beaches, azure ocean and relaxation.  
But what if we told you, you can take that relaxation up a notch with a trip to your resort's spa.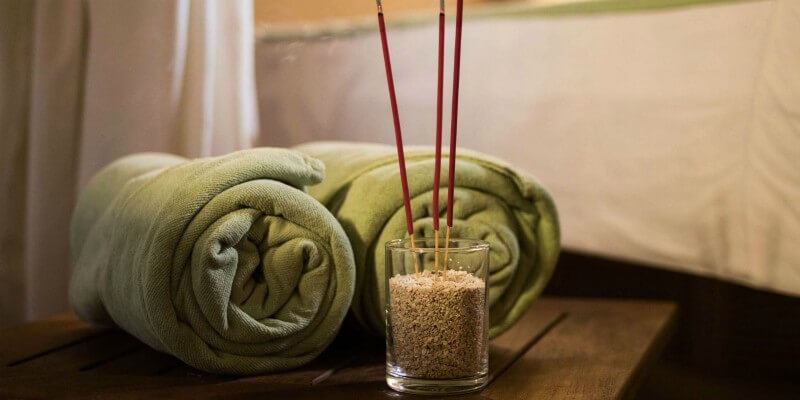 The Maadigha Spa at the Nakai Group's Maayafushi, Dhiggiri and Alimatha pulls on influences from the natural beauty of the atolls in its list of rejuvenating treatments.
So you can make sure that you're taking a little piece of the Maldives away with you when you head for home.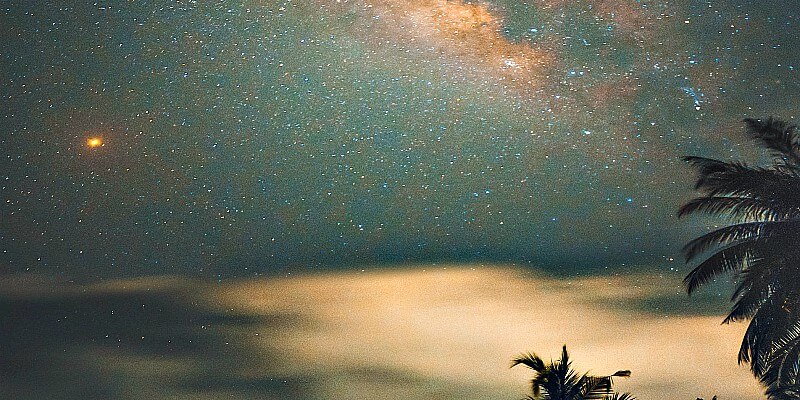 An added bonus to stayingat Maayafushi, Dhiggiri or Alimatha is that they also offer an astronomy night for their guests. The Maldivian skies by night are some of the darkest around, so you can delight in the majesty of the solar system.  
Knowledgeable staff take you on a journey through the galaxy by mapping out the amazing skyline. From the distant lights of the capital, right through to spotting the mesmerising Milky Way.
---
Water Villas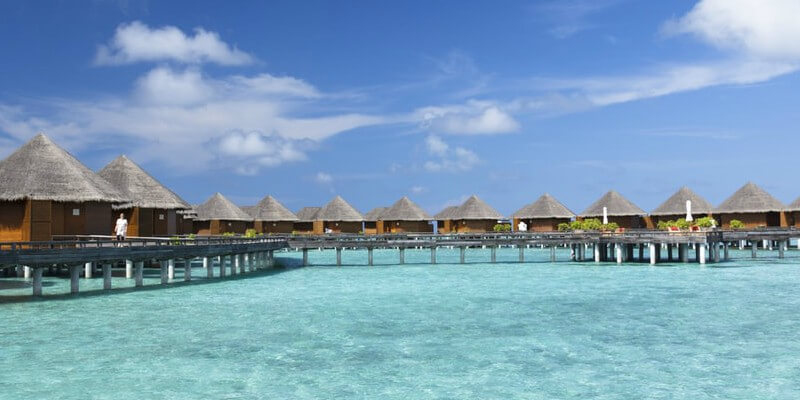 That vision of the Maldives we've been referencing, you know the one where you're looking incredible staring out over the Indian Ocean from your private deck? Well that private deck actually comes as part of a water villa!
Resorts in the Maldives have these authentic-looking water bungalows. Essentially, they are built into the ocean and stand on long stilts. Many of them also come with Jacuzzis and steps to give direct access to the ocean.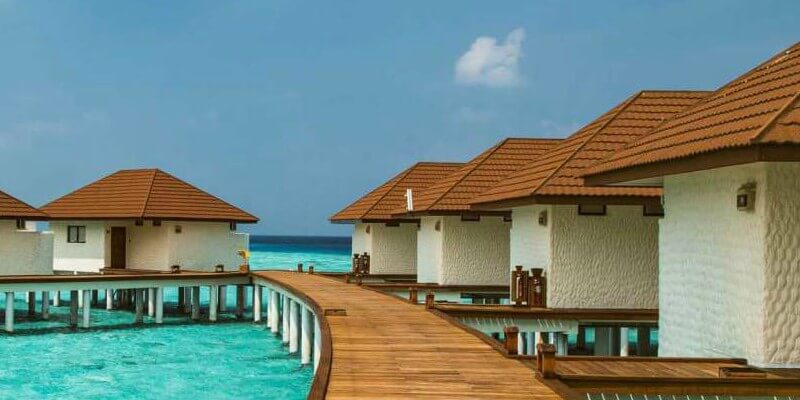 The great thing about Water Villas is that they leave you feeling as though you're relaxing out to sea, when you're actually connected to the mainland by a jetty (but that's not what Instagram wants you to see).
Water Villas are available at Nakai Dhiggiri Resort, Nakai Alimathà Resort & Nakai Maayafushi Resort, but the great thing about the Nakai Resorts is that if you don't feel like getting the full out at sea experience you can also choose stay in an equally beautiful Garden or Beach Villa.  
---
Obviously, it's no secret that we love the Maldives. But you'd have to agree that it's easy to see why.  
From the deep blue depths to the stars in the sky, you can explore absolutely every inch of this amazing landscape in a truly memorable adventure. If you choose to, of course. 
However, if you prefer life in the slow lane you'll also be well catered for in the Maldives.  
So why do we love the Maldives? Why wouldn't we?!