7 of the Best Family-Friendly Resorts in the Maldives
Although better known as a destination for honeymooners. These family-friendly resorts in the Maldives prove there's plenty of family fun in the sun to be had.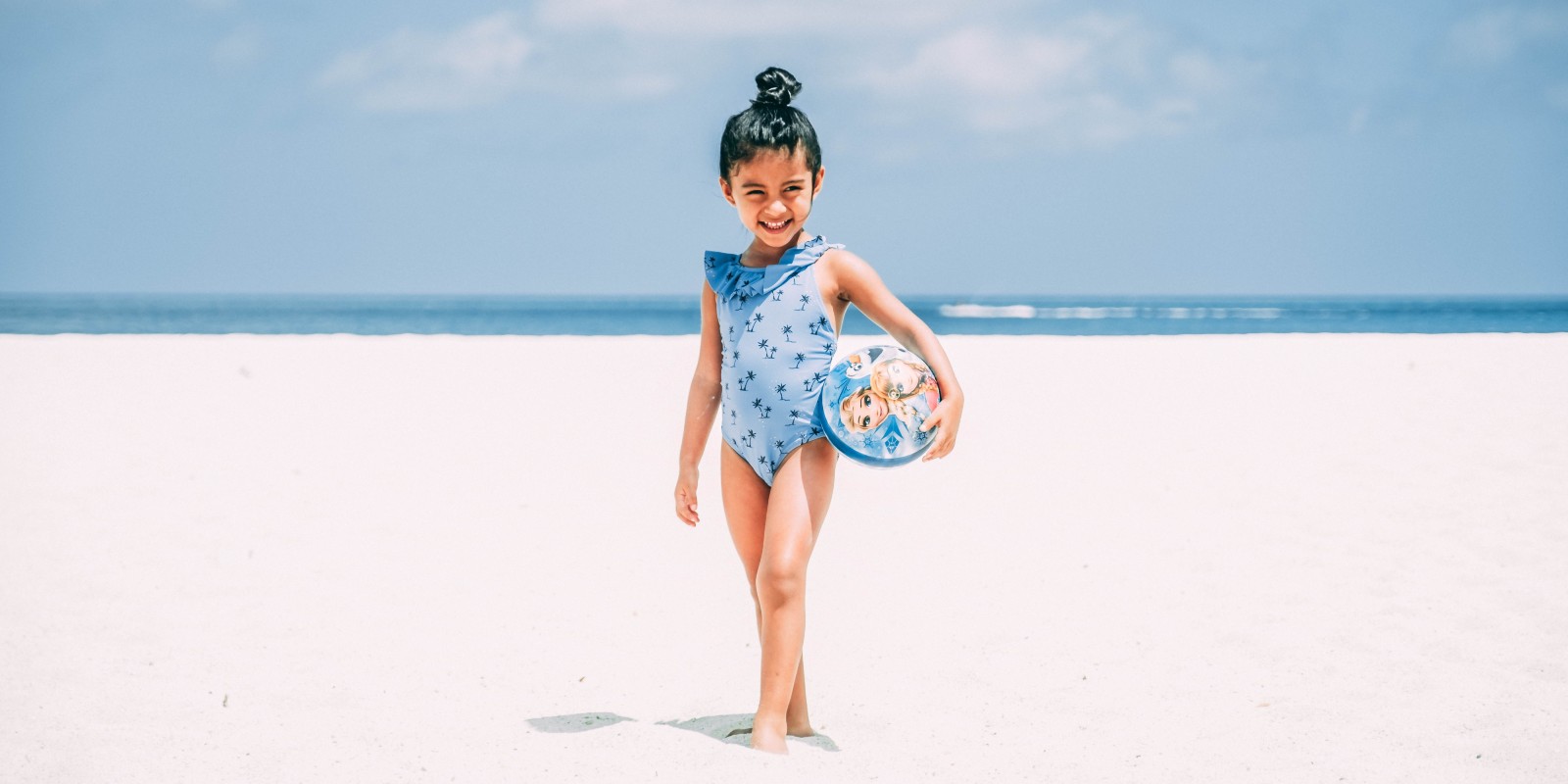 We've cherry-picked the best family-friendly resorts in the Maldives so you don't have to compromise on your next family getaway.
In this blog we'll tell you about those resorts that have child-friendly villas and energising kids clubs to keep the little ones entertained.
But what are these resorts aimed at making your next family-friendly holiday that little more unforgettable and where are they?
---
7 Family-friendly resorts in the Maldives
---
Centara Grand Island Resort & Spa
Families have been well considered at Centara Grand Island Resort & Spa. The resort's Deluxe Family Water Villas are unique to The Maldives and are perfect for families and their little travellers to explore island life.
Safety is at the forefront of the design with special features like safety rails on the wooden decking area above the water so the whole family can relax comfortably. These amazing villas also come complete with a Playstation 4 so older children can get their gaming fix.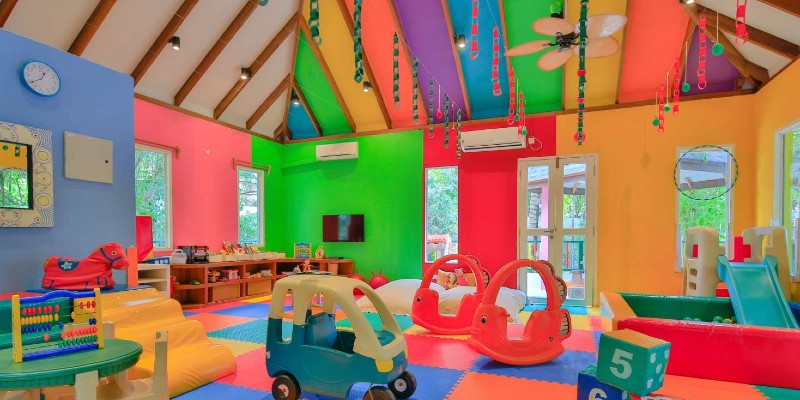 The family-friendly theme continues with the Kid's Club Camp Safari. Little explorers can roam freely in the vibrant surroundings of the club. The specially trained staff are on hand to entertain and watch over their fun. Learning, developing and of course playing are high on the agenda here so everyone is sure to have a great time.
But teenagers aren't forgotten here either, they can check out the E-Zone. A chilled-out environment with a pool table, games, and loads of other activities. This space offers a chance to relax, make new friends, and have an unforgettable holiday experience.
The resort also offers a baby-sitting service for when Mum & Dad want some alone time. This service is payable at the resort.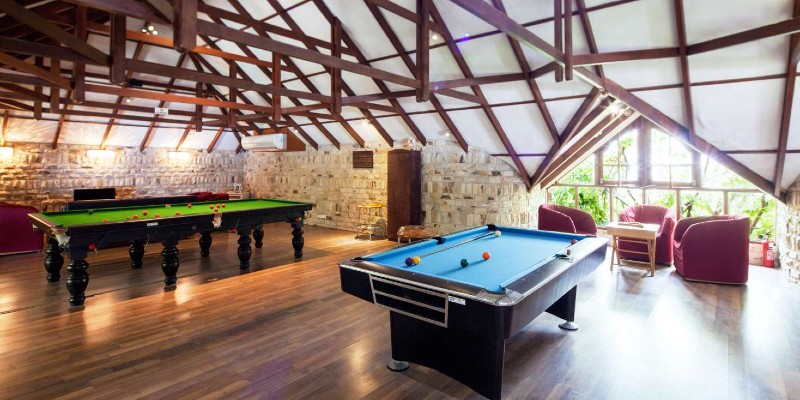 ---
South Palm Resort
Family-friendly highlights at South Palm Resort include the 100sqm Family Villas.
These spectacular villas are made up of two adjacent rooms with a connected veranda. They're also located in a prime position with the Kid's Park located just next door so there's plenty of opportunity for playtime.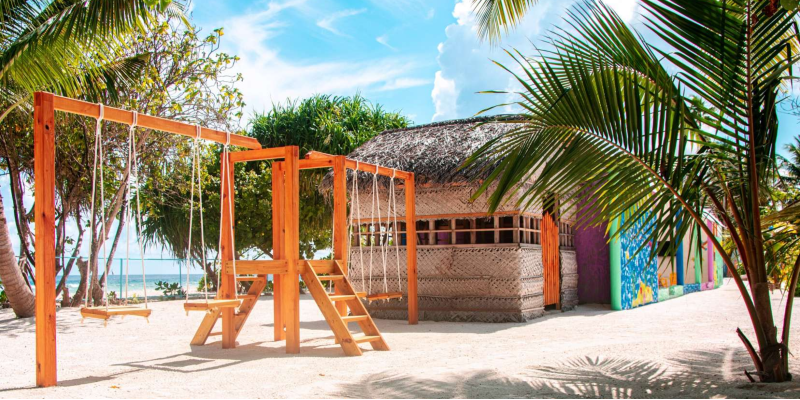 With a host of other outdoor activities children will have plenty to keep themselves occupied here. For sports lovers there's a football pitch and volleyball court plus the opportunity to play table tennis not to mention the amazing swimming pool perfect for splashing around in.
---
Furaveri Island Resort & Spa
Furaveri Island Resort & Spa is another island retreat that certainly packs in a lot of family-friendly features.
Here the Koama Kid's Club offers a fun-filled experience for children with supervised activities designed to keep little hands busy. Think crafts, games and lots of outdoor adventures. Your little ones will have the chance to learn all about the island and The Maldives in general as they play and get active at the amazing playground.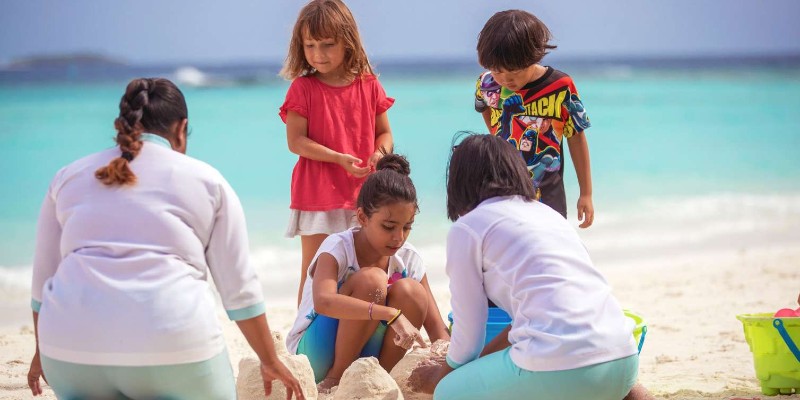 When it comes to accommodation there's a couple of options for families. The Two Bedroom Reef Residence with Pool is the epitome of family opulence in The Maldives, offering direct access to the lagoon and a glass-floored living space. This is perfect for spotting the colourful marine life and certain to keep the kids entertained for hours. There's also a Two Bedroom Beach Residence with Pool that gives you chance to enjoy the beach life as a family. Children will love playing in the sand and you'll be close by to keep a watchful eye.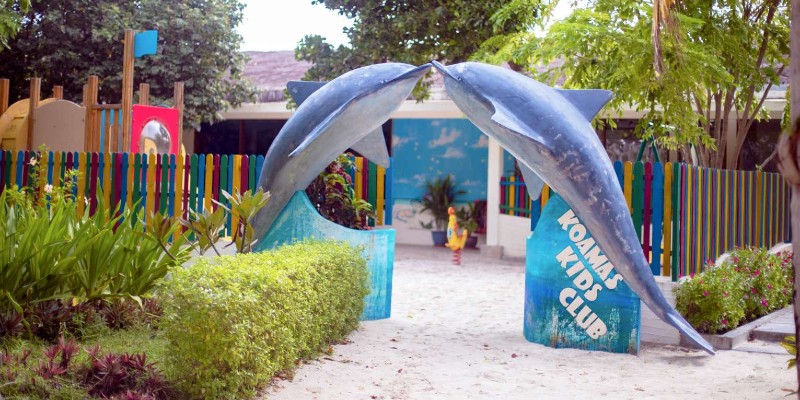 ---
Dhigali Maldives
This beautiful resort appeals to families as well as couples, thanks to an abundance of facilities including the Play Kid's Club. Little ones will have the time of their lives here as they get involved with all the activities on offer and play with other children.
The splash water centre and games room top off a fun-filled list of daily activities. They'll also love to build sandcastles on the sandy beach in the tropical paradise of Dhigali Maldives.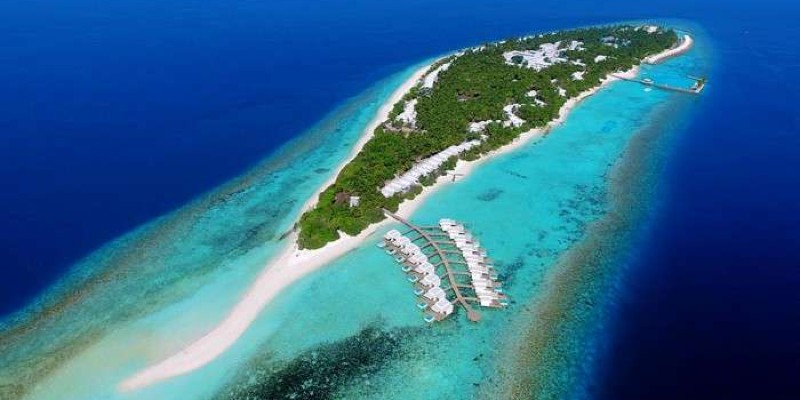 ---
Cocoon Maldives
Offering a taste of family-friendly Maldivian luxury there's a lot for families at Cocoon Maldives. The Family Beach Villas have been perfectly designed with families in mind and offer superior comfort for everyone.
One of the best features for families is that this resort offers an all-inclusive package. With an ample buffet available everyday even the fussiest of eaters is sure to find something they'll enjoy. The children will also have fun in the stunning swimming pool and love building sandcastles on the sandy beach at this stunning resort.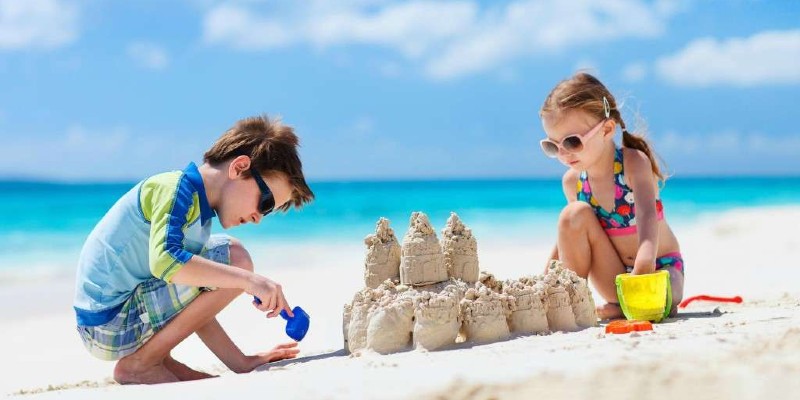 ---
Kuramathi Island Resort
There's so much for families at Kuramathi Island Resort. From the fantastic kid's club to the amazing facilities everyone can enjoy some quality family time here.
The Two Bedroom Beach Houses include separate living spaces and can accommodate up to four adults and two children. Bageecha Kid's Club welcomes children aged 3-12 years with a host of activities including face painting, beach games and marshmallow grilling.
Older children will love the games room, whilst younger children will appreciate the playground. The fun continues all day and into the evening here with entertainment catering for all ages. Plus, there's a choice of three amazing swimming pools to enjoy.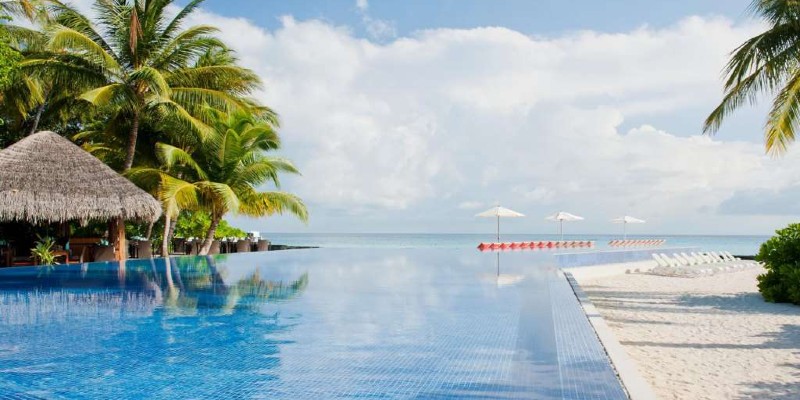 While you're here you must check out the Eco Centre complete with a sperm whale skeleton. Little ones will be awestruck by it's size, plus it's a great educational feature to get those little brains learning.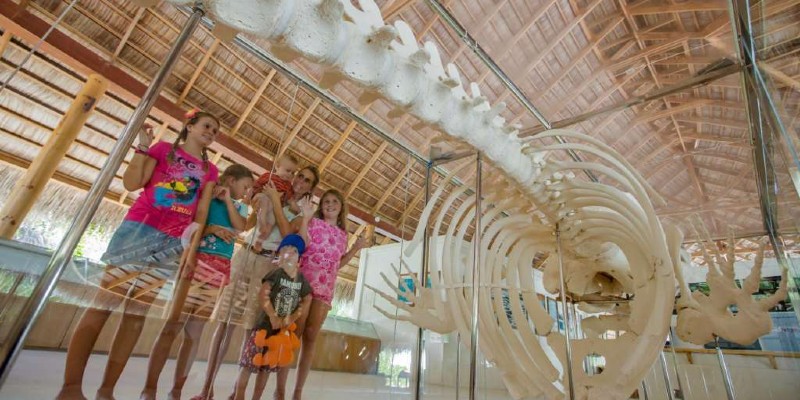 ---
Canareef Resort Maldives
A choice of either a Sunrise Villa or Sunset Villa is yours at Canareef Resort Maldives, both are suitable for families. The Kid's Club is open for children aged 5-12 years and will astound and delight little ones with all the activities available.
These include games, crafts and plenty of beach fun. Children ages four or under are still able to attend but need to be accompanied by a parent.  With so much entertainment on offer the whole family will be ready to relax and unwind in the evenings.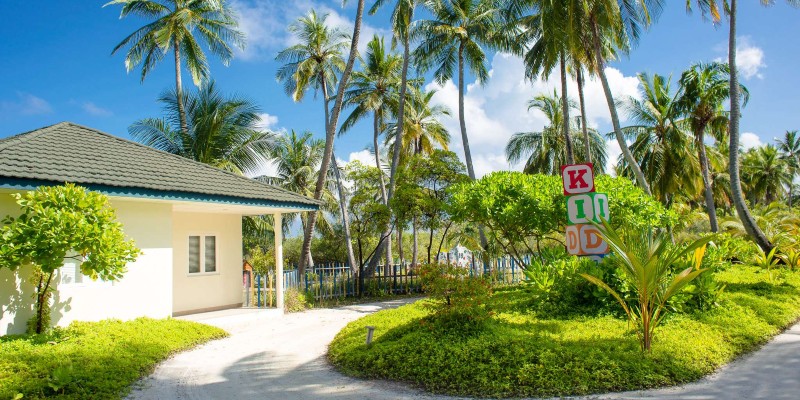 ---
Ready to start your own family-friendly Maldivian adventure?
If reading all about these amazing family-friendly resorts in the Maldives has got you dreaming of an unforgettable group getaway.
Then why not check out more of our amazing Maldives resorts?