6 Perfect Sri Lanka Excursions For Creating A Boss-Level Short Stay Itinerary
So much to do and so little time. We've condensed the top Sri Lanka excursions for your short stay itinerary into one helpful guide.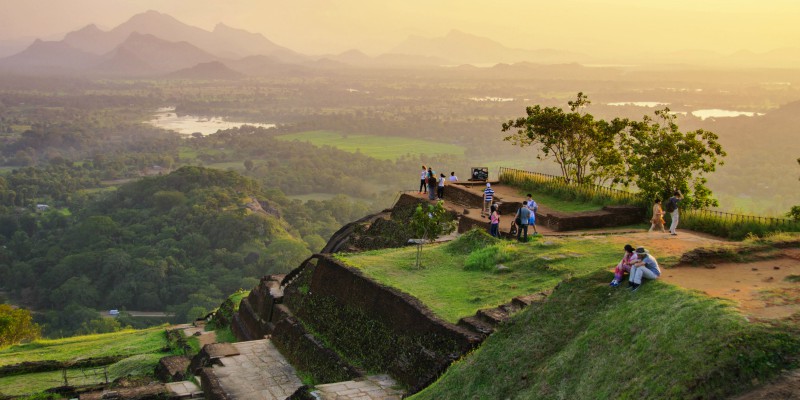 Sri Lanka excursions are renowned for natural beauty and have been captivating holidaymakers for centuries.
We know we'd all love our holidays to be longer, especially when there's as much to see and do as there is in Sri Lanka. But we also know, this isn't always possible.
So, what are the 6 activities you need to have on your short trip schedule?
---
The splendid 6
Yala National Park
Ancient capital of Galle
Sirigiya Rock
Visit the Virgin White Tea Factory
Mirissa Beach
Visit Colombo
---
Diverse Sri Lanka
Adventurers flock to idyllic, untouched beaches and wildlife-rich jungles teeming with elephants and leopards. Here, there really are no shortage of things to explore.
It's a well-known fact about Sri Lanka that the country is spectacularly diverse. In fact, there's so much to do in the country, you may have to take a more tailored approach to your visit. 
But with so many adventures to choose from, it can be difficult to select the best discoveries to pack out your itinerary. Luckily, though, we've drawn up a list of 6 excursions you need to have on your Sri Lanka short stay itinerary.
These trips are designed to give you the best picture of the island during your fleeting stay. 
---
1. Yala National Park
An experience of epic proportions that brings you up, close and personal with the untamed world of wildlife.
Forming a total area of 1268sqkm of scrub, light forest, grassy plains, brackish lagoons, Yala National Park is teeming with wildlife and you're certain to encounter elephants, crocodiles, buffaloes, monkeys, leopards, and more.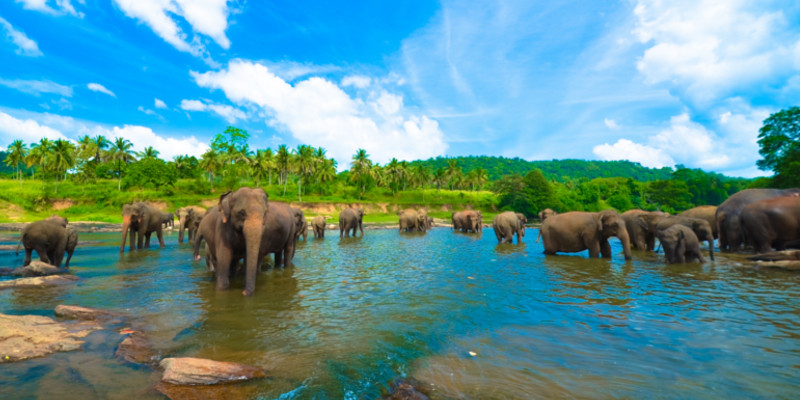 ---
2. Ancient Capital of Galle
A UNESCO World Heritage Site, this historic city is an unmissable sight. Explore the charm of the back streets, old trading port blessed with imposing Dutch-colonial inspired buildings, ancient mosques and churches, grand mansions and museums a plenty.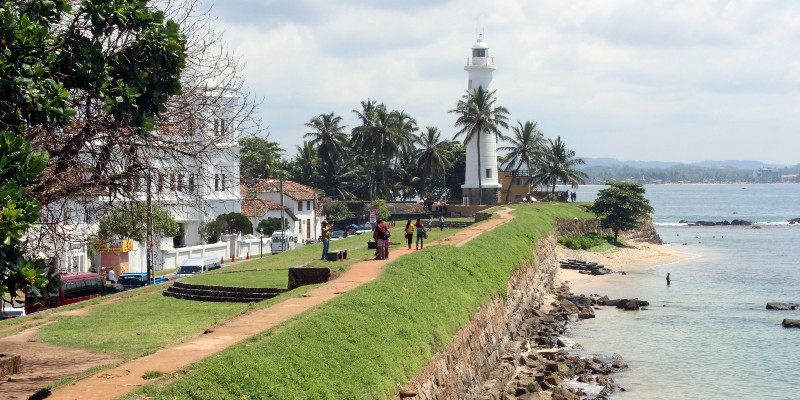 ---
3. Sirigiya Rock 
On of the best things to do in Dambulla. Sirigiya Rock is referred to by the locals as the 'Eighth Wonder of the World'. This ancient palace is perhaps Sri Lanka's most dramatic sight.
A series of galleries and staircases emerging from the mouth of a gigantic lion constructed of bricks provide access to the site. You'll have to climb all the way to the top to unveil the secrets of Sigiriya.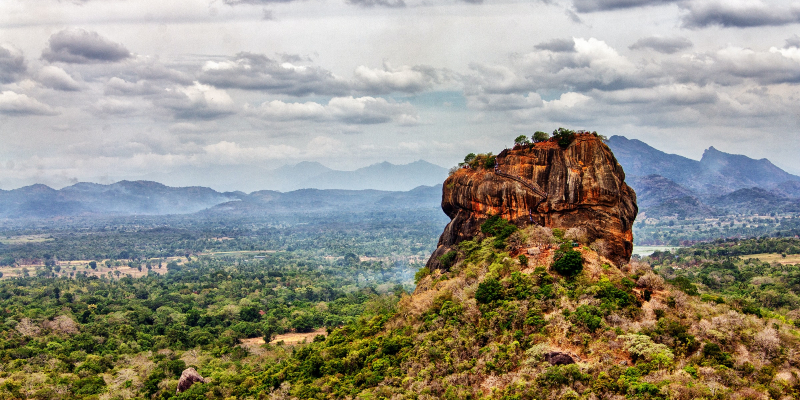 ---
4. Visit the Virgin White Tea Factory
Sri Lankan tea is now famous across the world. Visiting a tea estate, and sipping a cuppa is one of the great pleasures of travelling in Sri Lanka.
But no ordinary English Breakfast will do at Virgin White Tea Factory, here they produce white tea. Completely untouched by human hands, this blend is rich in anti-oxidants and said to be the healthiest tea in the world.
Be met by a resident tea worker and tour the private paradise of the plantation. On this trip you'll learn how the famous white tea is plucked, and made. Finish with a tasting session overlooking the stunning vistas, and savour a piece of chocolate cake. How very British, indeed!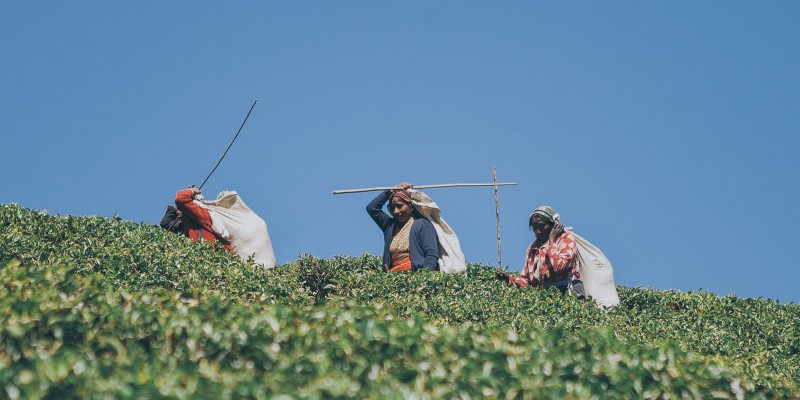 ---
5. Mirrissa Beach
Slip back into that hammock with your refreshing beverage of choice in hand, and soak up the healing touch of the gentle breeze. Welcome to Mirissa, a stunning crescent beach with a relaxed and laidback atmosphere.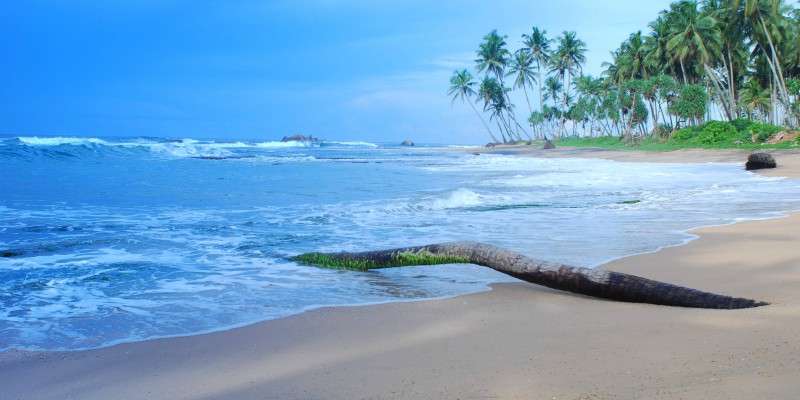 ---
6. Visit Colombo
Whenever you visit a new city it's always great to get a trip to the capital city booked in. This is certainly true in Sri Lanka, especially when there's so many things to do in Colombo. 
Colombo is unique when it comes to sprawling epicentres. Because it brings together the natural, modern, and ancient worlds under one incredible banner. Here you can discover venerable temples, chow down on sumptuous street food, and walk around a serene lake where lovers meet.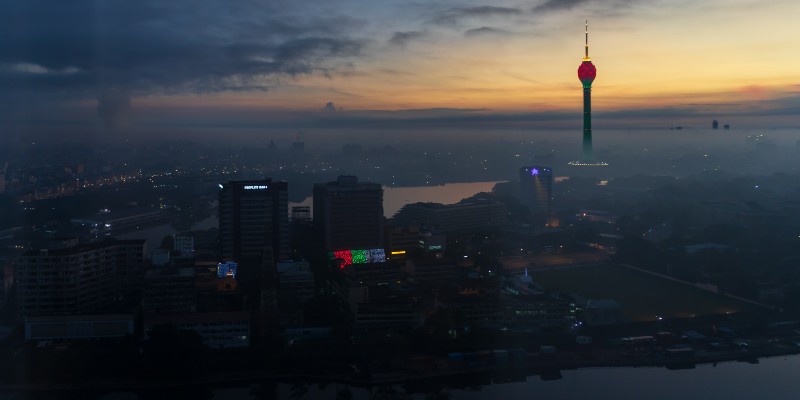 ---
Where to see it all?
The great news is, because Sri Lanka is so small, you can stay at pretty much any of our top 6 beach hotels in the country and still be well-placed to enjoy the excursions.
But the bad news is, this fleeting adventure may just leave you pining for the place. Never fear though, we've created a longer guide to ensure you fill up your longer stay with even more unmissable Sri Lanka excursions. Click the button below to start plotting your extended stay.