A First-Timer's Guide to The Top 5 Excursions in Mauritius
Let's countdown the 5 excursions in Mauritius you need to have on your island itinerary.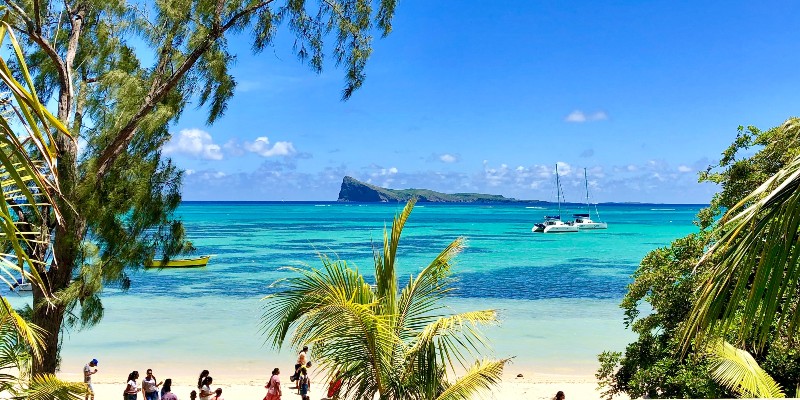 These 5 excursions in Mauritius are perfect for delivering a concentrated dose of island life.
Anyone who's been to Mauritius will tell that it's an incredible island full of amazing activities. But how do you know which tours to get on your itinerary when you've never been before?
In this blog we'll break down five excursions that we think are top of the pops. We'll also tell you what you'll get up to on the trips, as well as outlining what makes them so good. Buckle up, here's the five.
---
Five Mauritius Excursions You Can't Miss
Île aux Cerfs
Tamarin Bay
Black River Gorges National Park
Chamarel
Grand Bassin Road
---

---
Why those five?
Before we get into each trip in detail, we should probably tell you what pulled us towards these ones in-particular.
These five excursions demonstrate a wealth of opportunity to see every side of Mauritius. When you stay in your four or five-star resort, you may never get to see normal island life or experience some of the incredible natural wonders here. On these trips you'll get a nice sense of everything from amazing beaches through to awesome wildlife and natural wonders.
In addition, it's possible to find tours which take in all these sites in one action-packed day, if you prefer. This means you can experience all kinds of holiday. From adventure days to days when you don't feel like leaving your lounger. On the other hand, each trip could easily be stretched over a morning or afternoon or even a whole day, if you feel like spreading out the exploration.
Now you know the why, we should probably tell you more about the what.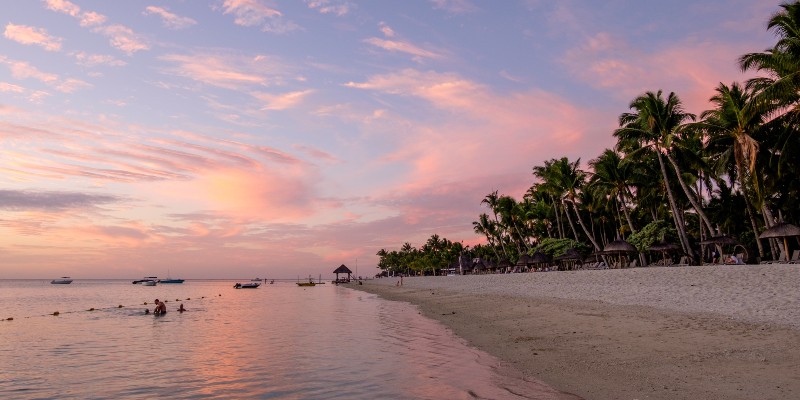 ---
---
1. Île aux Cerfs
Our first top excursion in Mauritius is the stunning destination of Île aux Cerfs. Spread over 87 hectares of untouched land just off the east coast of Mauritius, Île aux Cerfs is an island paradise. But there's more going on here than just white-sand beaches and swaying palms.
Tours of Île aux Cerfs will show you the incredible beaches. But they'll also allow you to head out snorkelling in the bath-warm cerulean ocean waters. From there you can also enjoy BBQ's on the beach and take a wonder into the lush island inlands.
However, if you're seeking a more authentic experience, take a boat over the Île aux Cerfs lagoon from the Flacq District. Head out and explore the island in your own time. Laid back but beautiful restaurants are perfect for a midday snack. Sports enthusiasts will also love a visit to the stunning 18-hole Championship course at Ile Aux Cerfs Golf Club.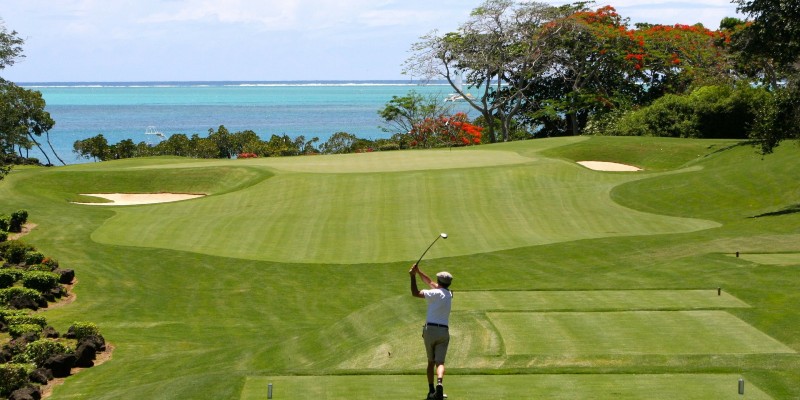 ---
2. Tamarin Bay
Tamarin Bay is one of the most popular excursions in Mauritius. The main reason for this the incredible aquatic activities.
Here you can have the unforgettable experience of going swimming with wild dolphins in their natural environment. On a tour or Tamarin Bay, your guides will get you on a boat and take you into the water at the best place to meet up with the submarine stunners.
When you've finished frolicking with the dolphins you can make your way over to the aquarium. But forget any visions of Sea World, in this aquarium you'll be out in the shallows of the Indian Ocean actually swimming with brightly coloured tropical fish. In essence, you'll become part of the aquarium.
---
3. Black River Gorges National Park
One of the best things to do in Mauritius in general is getting out the see the wealth of natural beauty at Black River Gorges National Park.
The park is an incredible hub of nature due to the microcosms of different climates and conditions in one place. Across its 6,754 hectares, the park delivers staggering flora and fauna, as well as breathtaking waterfalls and revel in unfettered nature.
However, one of the best activities in the park has to be going out on a hike. With several trails offering varying degrees of difficulty, you can stomp your way through the green, while gushing rivers and playful bird song accompany the sound of your boot steps.
If you're thinking of splitting up your excursions, Black River Gorges is definitely worth a day trip. Rather than stuffing it in as part of a wider tour, take the whole day to explore sights.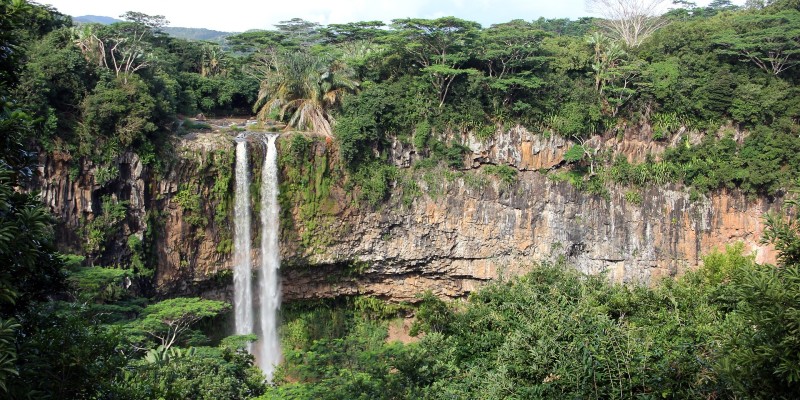 ---
4. Chamarel
Unlike Black River, Chamarel probably works better as part of a day trip to other sites. However, that's not taking away from how incredible the place is. In fact, even the dirt is interesting at Chamarel.
Take the chance to grab an excursion which stops off at Chamarel 7 Coloured Earth Geopark. Here you'll find multi-coloured soil lines the ground.
While at the Geopark, you can marvel at the 600 million year old natural phenomenon under your feet. But you can also visit a tortoise park and check out some pretty impressive waterfalls. Plus, stop for a coffee in the charming cafe and try a hot mug of Café de Chamarel, the coffee cultivated on site.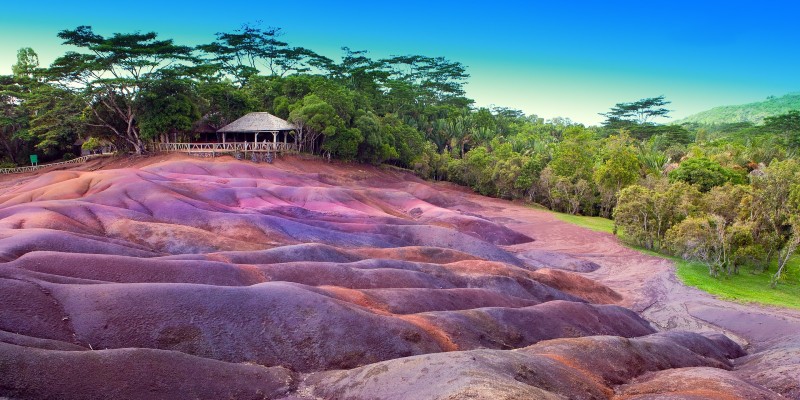 ---
5. Grand Bassin
Grand Bassin or Ganga Talao is a large crater lake set in the centre of Mauritius. The beautifully still, tranquil waters are a sacred place for Hindus. In fact, the site is actually the location of a pilgrimage every year on the festival of Mahashivaratree.
While at the lake you can wonder the lush landscape watching monkeys and other wildlife playing in the forest. But one element of the area which dominates the landscape is the huge Shiva statue affixed to the Grand Bassin temple.
On a tour to Grand Bassin you can learn more about the local area, wildlife and Hinduism as you take in the sights and sounds of the area.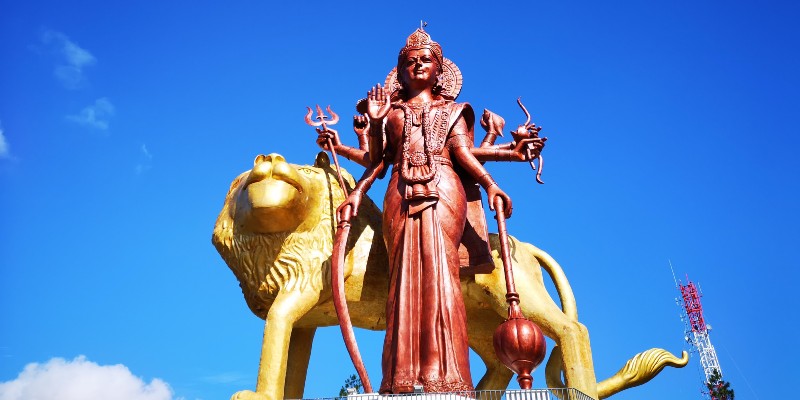 ---
Ready to Start Exploring?
As a first time visitor to the island, you're going to want to make sure your resort is as amazing as possible.
Well we've got the perfect site. Click the button below to learn all about the InterContinental Mauritius resort that will blow your mind.