Summer Island – A Maldivian Sanctuary
Located in the tranquil North Malé Atoll, Summer Island is just 45 minutes from Malé by speedboat so you can begin your holiday straight away. As you step onto the island with its white sandy beaches, vast lagoon and tropical vegetation you'll know what paradise feels like. The crystal-clear lagoon is perfect for an array of water sports including swimming, surfing, snorkelling, diving and catamaran sailing. Discover the stunning coral reef and look out for the dolphins and turtles as you embark on your Maldivian adventure. You'll be amazed at the beauty of the island with its awe-inspiring views. You'll be welcomed onto the island with true Maldivian hospitality which continues throughout your stay. Unwind in the ocean villas elegantly suspended over the clear water or choose a land villa with grand ocean views to enjoy. The choice is yours.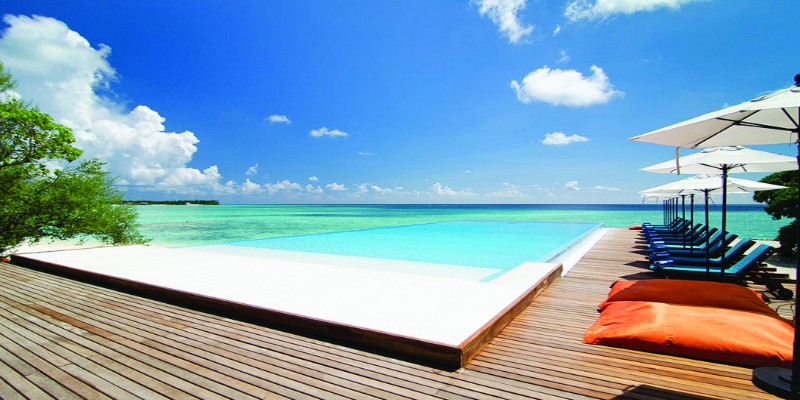 Relax and relish in understated excellence
Hosting a collection of striking accommodation including Garden Rooms, Superior Bungalows and Water Villas all are designed with an open-air feel and offer a place to rejuvenate and relax in the comfortable surroundings. All rooms have excellent amenities including free WiFi, complimentary beach towels, in-room safe, complimentary tea & coffee and a mini fridge. Rooms and villas open onto spacious verandahs, decks or terraces dependent on the room category so you can spend time in your private outdoor space whenever suits you.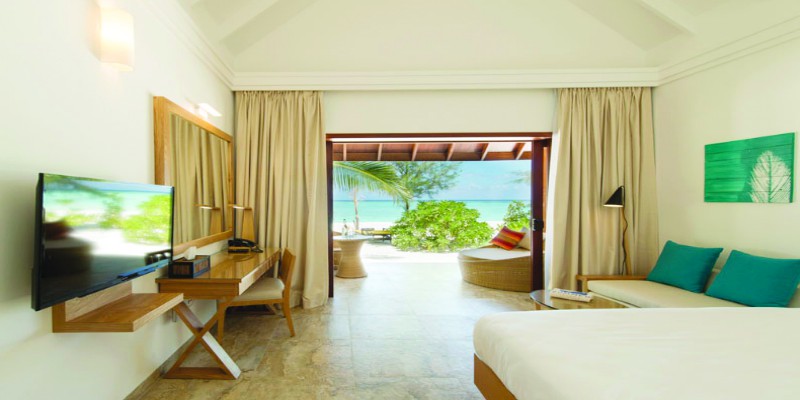 Dine in style at the al fresco dining venues
Make the most of your time at Summer Island by taking the opportunity to dine outdoors. What better way to enjoy delicious cuisine than with a breath-taking backdrop of scenic beauty. Experience the tropical atmosphere, gentle sea breeze and elegantly designed seating as you try the international dishes on offer. For an extra special and unique dining experience ensure you visit the Hiya Overwater Restaurant perfectly positioned for picturesque horizon views. For those wanting a taste of home, you can enjoy afternoon tea at the Nevi Bar. Remember to pay a visit to the Nevi Bar later in the evening to sample one of their signature cocktails for a real taste of paradise.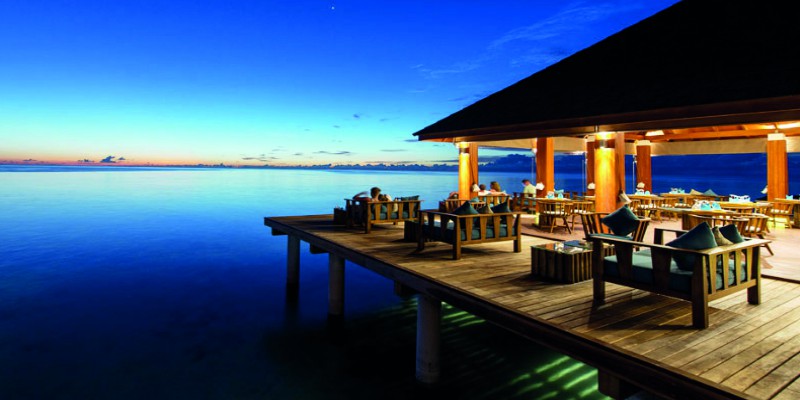 Leisure activities for all to enjoy
If relaxation and rejuvenation is your idea of heaven, a visit to The Firuma by Serena Spa is an experience for both body and mind. Situated over the lagoon with magnificent sea views this is a spa experience not to be missed. Offering a choice of treatments including massages, facials and beauty treatments you will leave feeling utterly refreshed. Be sure to arrange a visit during sunset for spectacular views and take the time to relax in the soothing and tranquil lounge area. If being active is more your style you can work out in the fully equipped gym, play a game of badminton or join in with the beach volleyball. For those looking to embrace the local culture, a visit to the boutiques on the island is sure to delight.
Ready to learn more? Click the button to get started or, click here to continue reading.

Experience Summer Island, from only £1,852pp