Revealed: The Best Value for Money Destinations in 2023
Allow us to show you why our best value holiday destinations for 2023 include long haul holidays to impressive tropical retreats. Thailand, Indonesia and Sri Lanka are all super cheap destinations so let's explore them together.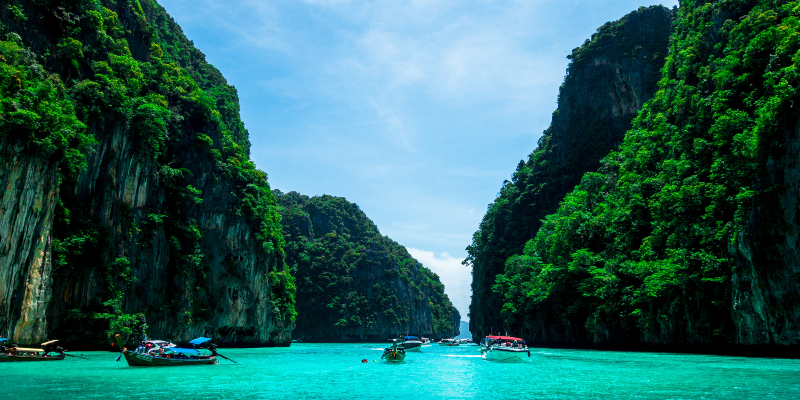 Cost-effective Holidays
Let's face it 2023 is certainly the year we're all being warned to watch our money amid the rising costs of living. But what if we explained how it's still possible to squeeze in a long-haul holiday without breaking the bank? In fact, we'll show you how it's completely cost-effective to visit these best value holiday destinations.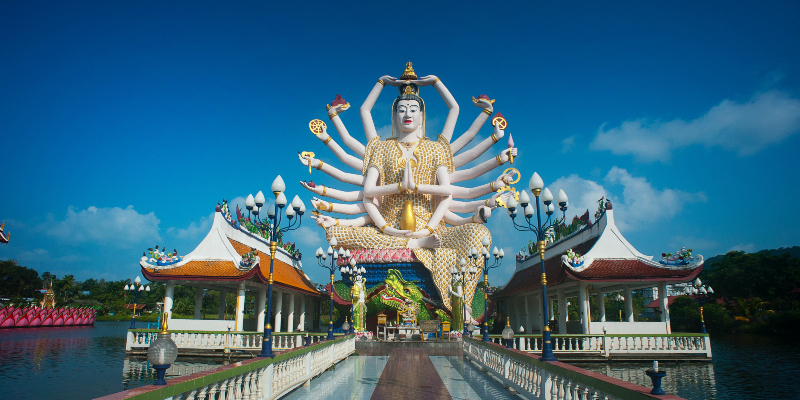 The Most Cost-Effective Tropical Destinations for 2023
We've done the hard work for you and discovered the places where you'll get more bang for your buck this year. So, without further ado, here are our top 3:
Thailand

Indonesia

Sri Lanka
Not what you were expecting? Fear not, come with us on a journey of free activities, budget-friendly things to do and free places to visit. But let's start with our number one top-tip to save money whilst on holiday, which is to immerse yourself in local culture. Live like a local and you can be sure your spending won't max out the credit card.
---
Go Thrifty in Thailand
Taking our top spot is Thailand. So, what is it about Thailand that makes it one of the best-value holiday destinations for 2023? It's a really affordable destination to visit, and experiencing Thailand for yourself can be achievable with even the smallest of budgets.
Firstly, it's worth checking out when is the cheapest time to visit. Hotels tend to cost less for travel during the low/monsoon season July-September. That's because of the heavy rainfall and higher temperatures, but it can still be a good option, particularly if money-saving is paramount.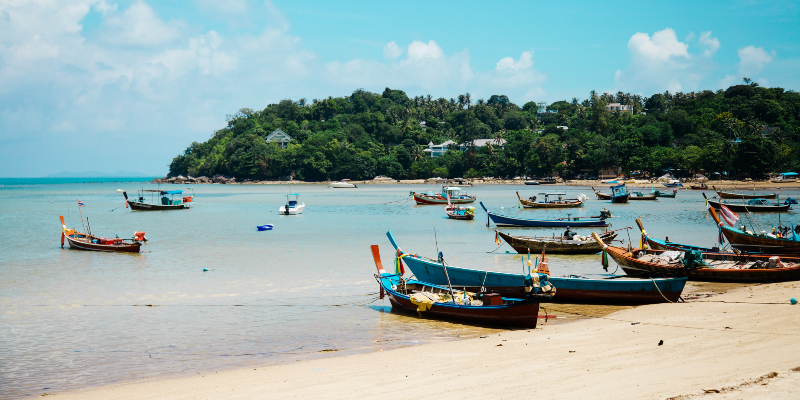 Remember earlier we advised that living like a local is the best way to save money? Well in Thailand it goes without question to eat authentic Thai food. Get out and about and visit a street market and you can fill your boots for far less than the cost of a takeaway at home. Our guide to the best night markets in Thailand will show you where to go.
It goes without saying that Thailand has its fair share of spectacular beaches and of course you might like to spend the day poolside at your resort. But if you can prise yourself away there's a multitude of things to see and do that won't cost the earth. Of course there are magnificent temples galore for you to feast your eyes on. Or for the film-buffs amongst you then try to spot some of the epic film locations in Thailand.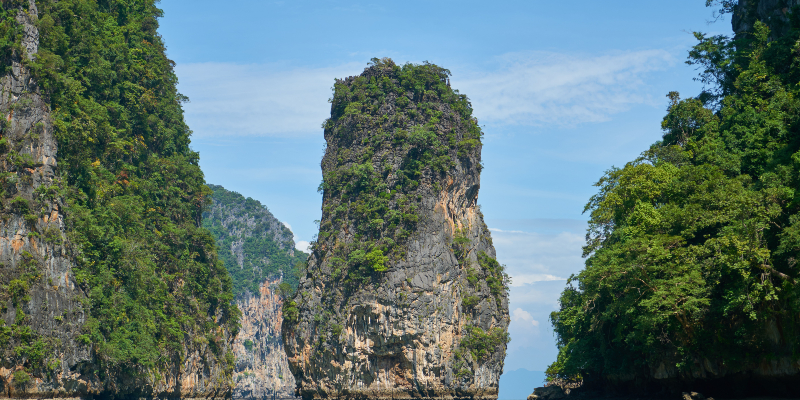 Plus, the good news is, travelling around Thailand is relatively inexpensive. So you don't need to spend excessive amounts on transport to have a great time. 
---
Inexpensive Indonesia
Whilst Bali is insanely popular with tourists which can hike up the prices, it's still cheap if you know where to look. When it comes to doing Bali on a budget there are a multitude of tips to get you started. Our favourites include planning ahead to get the best deal and checking out some of the best places to sightsee for less.
Just like Thailand, Indonesia is home to some incredible beaches. And of course, a day out at the beach doesn't have to cost a penny. Take your pick and head over to one of these beauties for a day of peace and relaxation. Stay a little longer and stay for the sunset to make it a day you'll never forget. As a general rule, the more secluded the beach the cheaper any drinks and snacks will be.
Continue to head off the beaten track when it comes to shopping as you'll find prices are much lower for the same items. And don't be scared to negotiate on the price. There's a multitude of markets to explore and you're very likely to snap up a bargain.
In terms of transport, it's best to avoid taxis as they can be costly, however hiring a scooter is a good alternative and gives you the freedom to explore the island at your leisure. Or be brave and hop onboard a local Kura Kura bus. Because who wants to be spending their hard-earned cash on getting around right?
A visit to Bali wouldn't be complete without a visit to the spa. Partake in a relaxing massage and ancient healing therapy, for a world-class experience at a heavily reduced rate compared to UK prices.
---
Save in Sri Lanka
Sri Lanka has always been an affordable destination, so no matter if you only have a shoe-string budget, you can still have the best time.
If Sri Lanka's on your bucket list it's probably tempting you with the sheer amount of activities, sightseeing and experiences it has to offer and so many of them are completely free. Some of our favourite free activities in Sri Lanka include a hike to the top of Adam's Peak where you can experience awe-inspiring panoramic views and taking in the majestic Buddhist and Hindu temples, many of which are free to enter.
Sri Lanka is famous for producing tea, so it makes sense to visit a tea plantation while you're here. There are a couple that offer free tours namely The Kadugannawa Tea Factory in Kandy and the Dabutenne Estate near Haputale.
Another amazing thing to do in Sri Lanka without draining the savings pot completely is to take a stroll through the city of Kandy. Here you can experience Sri Lanka's second largest city, often considered the cultural capital. Have your guidebook handy as you locate some of the city's best-known sights and relish the fact that you don't have to spend a single penny unless you really want to
Of course, Sri Lanka is also home to UNESCO heritage sites and vast national parks, home to some of the world's greatest species. Whilst these aren't free, the costs are fairly minimal with entry to Yala National Park only costing around £20.  
---
Stay Longer When Going Long-Haul
We hope we've given you some food for thought and shown how you can experience these best value-for-money destinations and stay on budget.
So, no matter your bank balance you can make memories and enjoy everything these tropical destinations have to offer.
Why not click the banner below and get one of these epic escapes on the books today?!