Kuredu Island Resort – A Captivating Maldivian Paradise
Experience the very best of everything the Maldives has to offer at Kuredu Island Resort. 
An area famed for its breath-taking beauty and marine life this 4* resort is located on the northern reef of the idyllic Lhaviyani Atoll. Surrounded by white sand beaches and blue lagoons Kuredu Island Resort offers excellent accommodations and facilities. Days don't seem long enough at this island paradise, with numerous places to explore, activities to join and senses to be captivated.
The resort also provides a choice of à la carte restaurants so that you can enjoy gastronomy at its finest, from a culinary journey through Japanese cuisine to signature Mediterranean dishes with the freshest ingredients.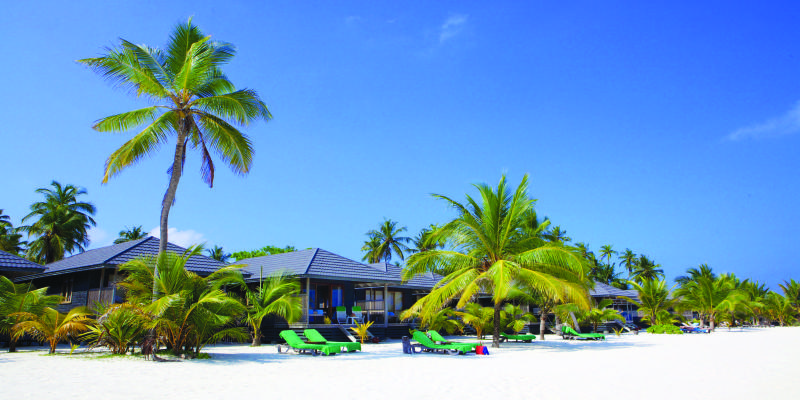 A high-end island escape
Escape to Kuredu Island Resort, and you'll be showered in luxury, enjoy a trip to the Duniye spa to rejuvenate your mind and body to an array of buffet-style and à la carte restaurants. The resort also boasts a golf club with putting green and driving range, windsurfing equipment, kayaks, yoga sessions, a weekly entertainment programme and more. Or experience the abundant marine life with numerous incredible snorkel sites nearby Kurdeu.
During your stay, you'll receive discounts on selected premium drinks, green time on the golf driving range and access to a variety of activities. Upgrade to All-Inclusive to receive a trip on the sunset cruise, 1 group lesson for snorkelling and discounts on selected items at Franco's, The Far East and Beach Shack restaurants. The resort also provides extensive facilities and caters for families with a Kids' Club featuring a children's playground, dedicated children's pool and more.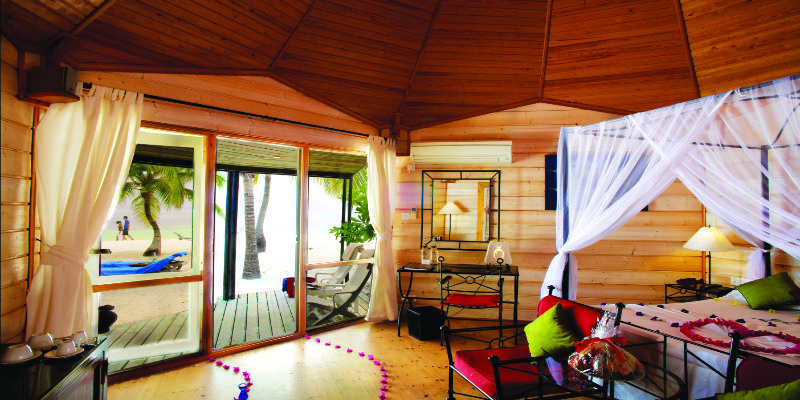 Choose your level of luxury and wake up in style
Choose your favourite accommodation type and perspective to wake up to at Kuredu Island Resort. Whether you fancy the tropical seclusion of a Garden Bungalows, the beachside bliss of Beach Bungalows or the elevated luxury and comfort of the Beach Villas, Jacuzzi Beach Villas or Water Villas, after greeting these gracious accommodations you'll never want to leave. All accommodations feature tropical décor, air conditioning, minibar and various other amenities.