Mer-maid for you: Introducing Mermaid Hotel & Club, Sri Lanka
Discover everything the southern coast of Sri Lanka has to offer at this beloved boutique resort.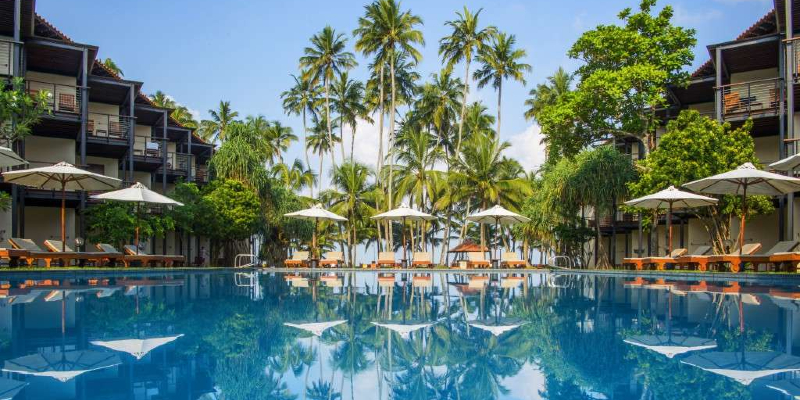 Nestled amongst the historic coastal village of Kalutara, lies Mermaid Hotel & Club.
Firstly, upon arrival you're greeted with a picture-perfect setting overlooking a pristine beach and spectacular views. Then comfortable accommodation and a very warm welcome complete with true Sri Lankan hospitality come into view too.
---
Settle into Sri Lanka
Mermaid Hotel & Club is within easy reach of Bandaranaike International Airport. This proximity ensures your holiday gets off to a great start with a short transfer.
A stay at Mermaid Hotel & Club provides you with a great base from which to explore Sri Lanka. Take a trip to the capital Colombo and experience the authentic culture of this unique island for yourself.
With bustling shops and colourful sights, Colombo presents the rich heritage of Sri Lanka perfectly.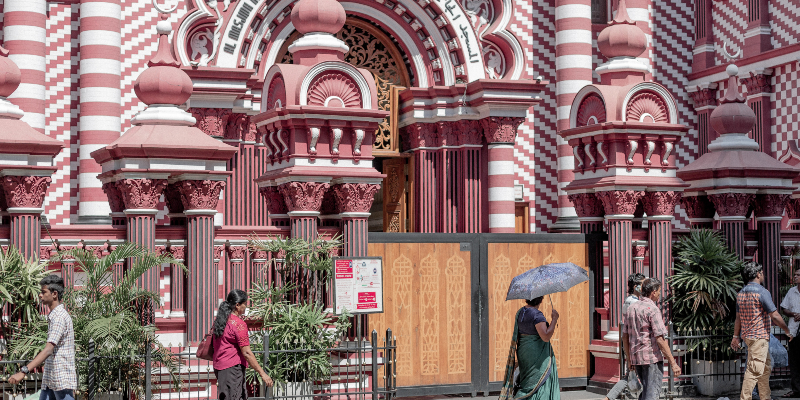 The resort itself is set within acres of coconut palms making it the ideal place to kick back and relax in style.
For a laidback holiday, start your days with a soothing stroll along the beach, the Gulf of Mannar will make up your vista. But if you tire of the calming sounds of ocean waves, head back to the resort and relax next to one of the two cooling swimming pools.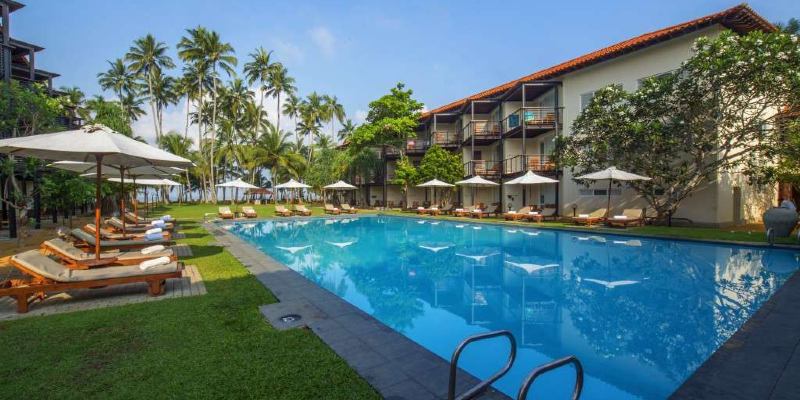 ---
Boutique Base
With only 81 rooms, you're sure to receive a high level of service during your stay. The latest offer from Tropical Warehouse includes a complimentary upgrade to a Sea View Room which has panoramic views of the shimmering Gulf waters.
However, all rooms are well-equipped to ensure you have the most comfortable stay. Amenities include a minibar and climate control air conditioning. In addition each room features a spacious private balcony or terrace, perfect for relaxing.
---
Delectable Dining
Sri Lanka is filled with many flavours, so you can expect an array of tantalising cuisine to satisfy your appetite. Being a tropical island, coconuts are plentiful so you'll find their sweet tones in an plethora of dishes. Curries and rice are popular too. Or take the opportunity to try a local speciality.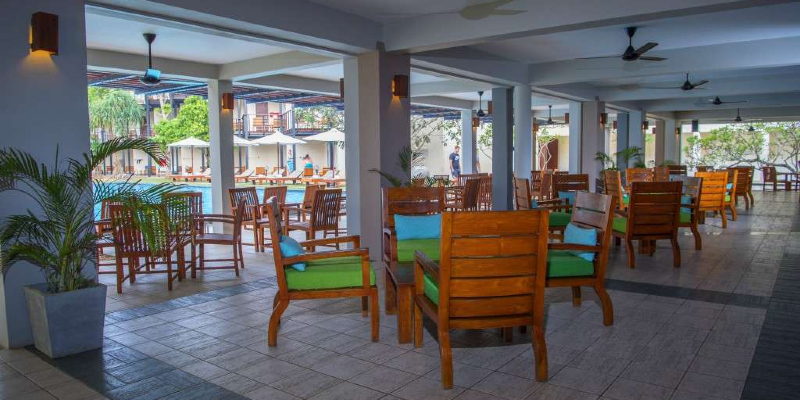 When you're ready to eat, beautifully presented buffets, specially themed nights and a la carte cooking ensure you'll never go hungry.
Be sure to dine under the stars in the Alfresco Restaurant. Here the perfect ambience for a romantic evening meal is created. Choose to elevate your special occasion and arrange a beach dining experience.
---
Leisure Time
At Mermaid Hotel & Club your days can be as leisurely or as action-packed as you wish.
From a lazy days spent poolside to a spot of invigorating yoga or diving around on the volleyball court.
On the other hand, if you wish to indulge and grab some 'me time' we recommend choosing a treatment from Sahana Spa. Leave the world behind as you enter the sanctuary of the spa. Be encompassed in tranquillity and leave feeling completely rejuvenated.
Away from the stunning resort, there's also a plethora of iconic spots throughout the country that are well worth getting out to visit.
For example, our four-night private tour of Sri Lanka offers you the chance to visit all the main sights including Lion Rock and Matale Spice Garden. Then you'll learn all about the conservation work at Millennium Elephant Sanctuary. Finally, after four action-packed days touring Sri Lanka, your holiday ends with a seven-night stay at Mermaid Hotel & Club.
---
Ready to live the mermaid life?
Like the sound of a Sri Lankan escape? Test your knowledge of this diverse country with our fascinating facts to know before you go.
Of course, to experience Mermaid Hotel & Club for yourself, then simply click the blue button below.