15 Fun Facts About Greece to Tantalise Your Travel Bone
These fun facts about Greece are the perfect excuse to book a trip to find out more facts for yourself!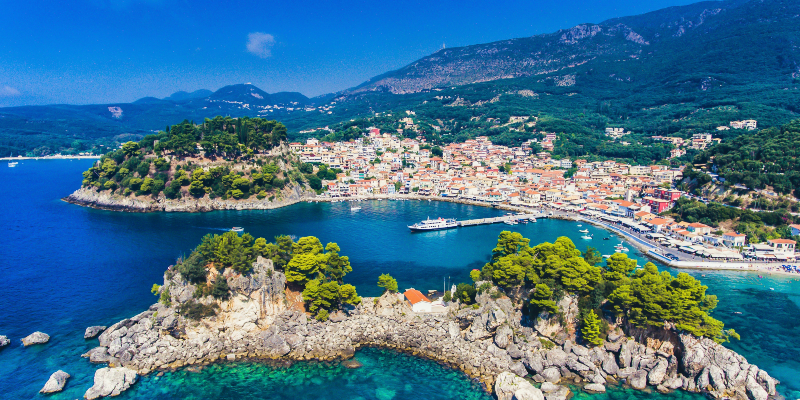 Whether you enjoy having extensive knowledge about a destination, or you want to be able to pull out answers for the pub quiz.
These fun facts about Greece aren't your standard 'Greece's capital is Athens'. We've tried to pick out the more unusual facts that will make you want to pack your bags and take a trip.
Greece is the world's largest producer of sea sponges, you say? I'd like to see this for myself!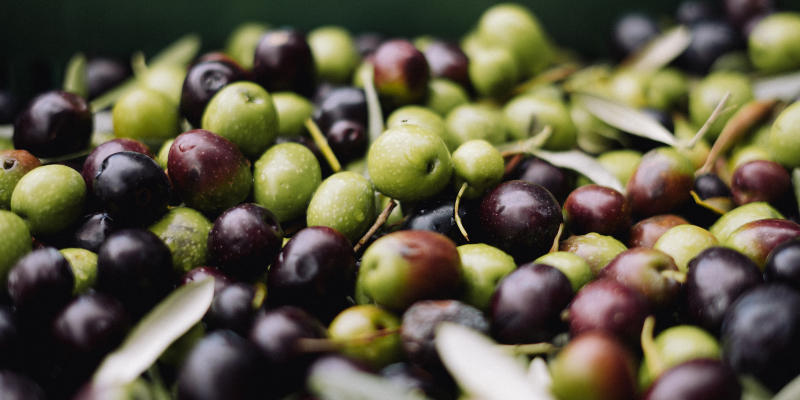 ---

---
Where do we even begin..
1. After Spain and Italy, Greek is the third largest producer of olives! Producing 2.2 million metric tons of olives each year, there's no worry that these tasty little treats are going to go missing from your martini.
2. On the note of being the third largest producer of olives, Greece is the world's largest producer of sea sponges. Sea sponges date back to the 8th century B.C in Greece, so it's no surprise they're the largest producer!
3. How about drinks? Well, Greeks are some of the biggest coffee drinks in the world. Coffee is a very serious thing in Greece, it's almost a necessity, like brushing your teeth in the morning. Make sure you grab a cup on your trip there, they know what they're doing when it comes to making a good drink.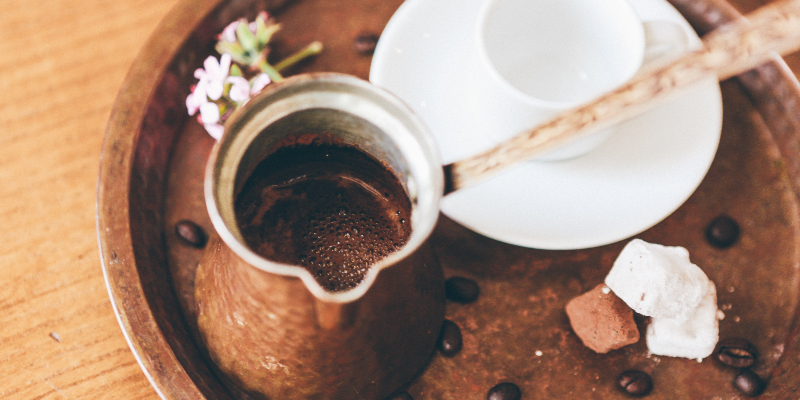 Tell me more…
4. If someone spits on you, this is good! Spitting in Greece is seen to protect you against the curse of the evil eye. It's probably not the spitting you may be thinking of, it's more of a "ftou ftou ftou" noise. They do this three times to represent the Holy Trinity.
5. Ever heard of a name day? Well, it's even more important than a birthday in Greece. Every Greek person has a name day. This is because a lot of Greek names have saints associated with them, and your name day is celebrated on the feast day of that saint. This is where they will receive gifts and money! Sounds great, doesn't it?
6. If you happen to avoid black cats and crossing on the stairs, you may fit in in Greece. They are very superstitious. Especially the older generation!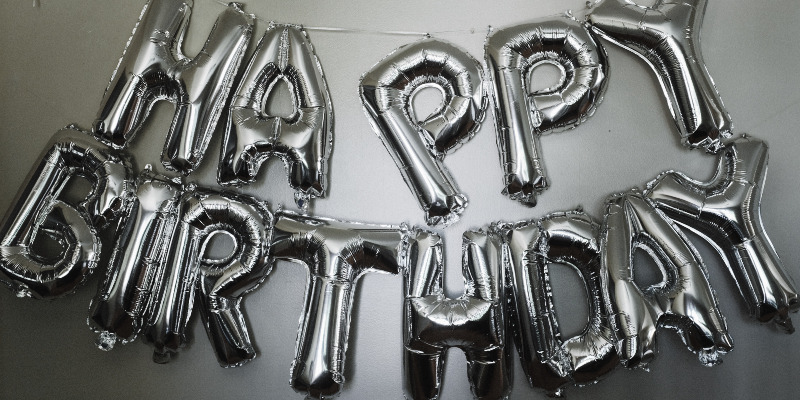 What else is there to learn?
7. Beautiful coastlines, incredible cities and friendly locals is what makes up Greece. But, do you know what else does? Mountains! 80% of Greece is made up of mountains. So, whether you're looking for a relaxing holiday on the beach, or an adventurous one hiking- Greece is the place to be.
8. Easter is a bigger celebration than Christmas. You'll find Easter celebrations in Greece aren't like the rest of the world. With week long festivities, it's one that everyone gets involved in.
9. When you visit Greece, you will see a lot of tourists. This is because Greece has more tourists, than it does general population! In 2019 the population was 10.4 million, and they attracted as many as 31.3 million visitors that year.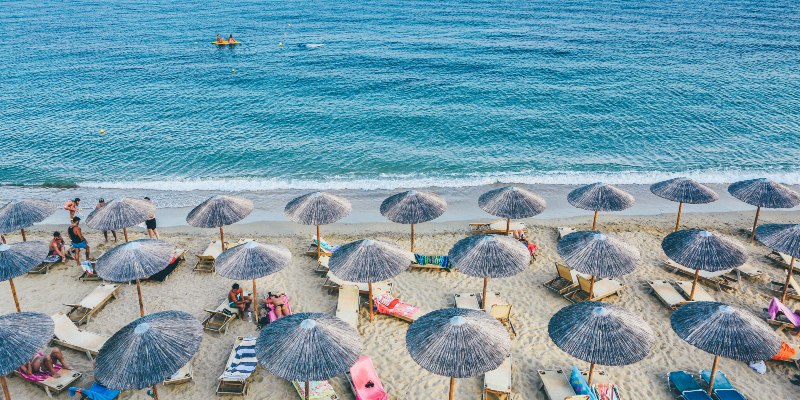 Wow! Anything else to know?
10. The yo-yo was invented by the ancient Greeks. Greek Vases from the 5th century depict this fun little toy. Who'd have thought it?
11. Looking for a theatre? Athens is the place to go. Home to 148 theatrical stages, the city has the most in the whole world! Seeing as it's where theatre was born, it makes sense.
12. The country's official name is actually the Hellenic Republic and Greeks refer to it as "Hellas" rather than Greece. The name Greece actually comes from the Latin word "Graecia".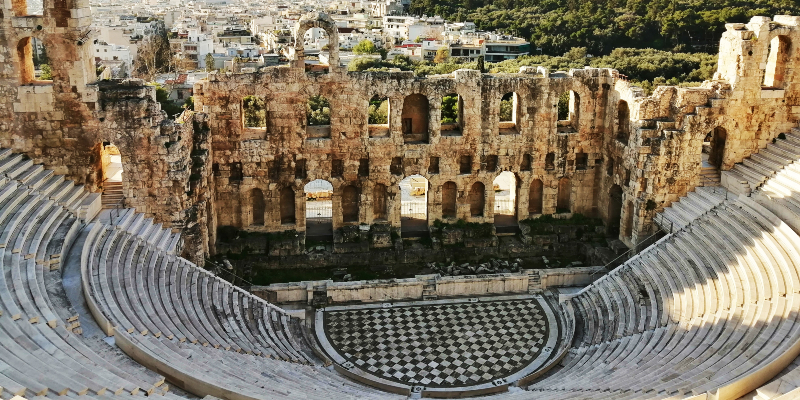 Share some more facts
13. No part of the country is more than 85 miles away from the ocean! Weird considering it's made up of 80% mountains, but we promise it's true. You're never too far from a dip in the sea.
14. If you're wanting a sun-soaked trip, we present Greece. It has 85% of sunshine a year. Now that sounds like the perfect place to be, anyone fancy moving with me?
15. Finally, high heels are forbidden in some places of Greece. Mainly in the ancient sites, this is because they could cause damage to the monuments. Although, we're not sure why you would be checking out the sites in your heels, it's always best to pack some sandals just to be safe.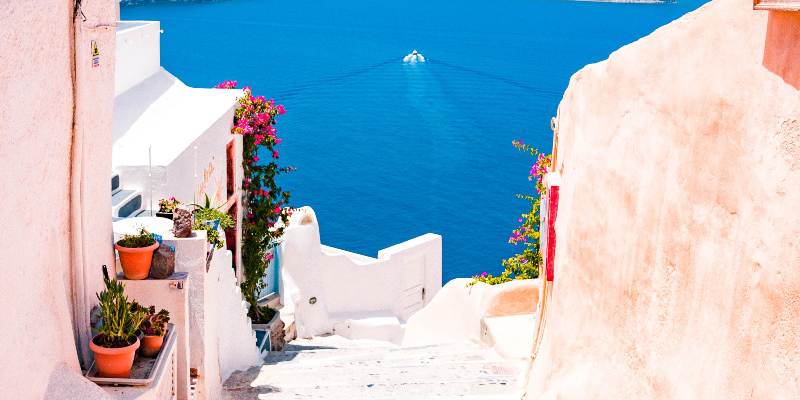 ---
Take me there!
So, are these fun facts about Greece enough to make you grab your passport and head on the next flight? Olives, coffee, sea and sunshine- surely that's all you need.
If you are wanting to book a Greek getaway, check out some of our fantastic resorts, and see if these facts are true for yourself!