About the hotel
If you're looking for true seclusion, Riu Touareg is just the ticket. With a plethora of restaurants and bars on site, 7 swimming pools and sumptuous spa facilities, here, there is everything you could possibly need for a luxurious retreat. Overlooking the stunning Praia de Lacacao, Riu Touareg's 24-hour all-inclusive service ensures you enjoy the very best services without compromise. You'll spend your days sipping cocktails at swim-up bars and unwinding along the Cape Verdean sand. Discover pure relaxation and tranquillity in the exclusive Adults Only Deluxe Wing with á la carte gourmet dining, a private pool, and swim-up bar. Let your little one's enjoy their own slice of paradise at RiuLand Kids' Club. Riu Touareg Hotel pledges a great choice for holidaymakers looking to experience Cape Verde for the first time.
Live care-free with 24-Hour all-inclusive facilities
Sample local African cuisine at on-site theme restaurants
Upgrade to the adults-only Deluxe Wing for a more peaceful escape
At a glance
Family Friendly
Accommodation
RIU Touareg Hotel comes with everything befitting a 5-star Cape Verde holiday.
Hairdryer
220 V
Telephone
Central air conditioning
Ceiling fan
Mini-fridge
Satellite TV (flat screen)
Electronic in-room safe
Balcony or terrace
One Bedroom Family Room With Balcony Or Terrace
Family rooms come either a balcony or a terrace plus 1 extra bed in the bedroom. In addition to air-conditioning, there is also a shower. The maximum occupancy for these rooms is 4 persons.
Suite With Balcony Or Terrace
Suites come with a balcony or terrace bringing in lots of natural light. They all feature African-inspired colours and patterns throughout. Other features include a separate bathroom with shower. Air-conditioning and a TV are also included. The maximum occupancy for these rooms is 4 persons.
Twin Room With Balcony Or Terrace
Twin room sleeps 2 with twin beds and an open-plan bathroom with enclosed toilet. An African theme comes courtesy of earthy tones and striking patterns. This room comes with air-conditioning and a shower. There is also either a balcony or a terrace. Some of these rooms are available in the adults-only area of the resort, and some are available with an extra bed. The maximum occupancy for these rooms is 4 persons (in rooms with an extra bed).
Junior Suite With Balcony Or Terrace And Jacuzzi
Junior suites are relaxing paces complete with a lounge area, shower and a Jacuzzi®. Some of these rooms are available in the adults-only area of the resort. The maximum occupancy for these rooms is 2 persons.
Family Suite With Balcony or Terrace
Natural light filters in through the balcony or terrace of these suites, sleeping up to 3 adults or 2 adults and 2 children with a double bed and a sofa-bed in the lounge.
Restaurants
Get a taste of local African cuisine at RIU Touareg Hotel, alongside Oriental specialities and other global treats.
Berber Poolside restaurant
Enjoy continental breakfasts, lunches and afternoon snacks at Berber, which transforms every evening into an African restaurant. Open 10:30 - 17:30.
Bereber African Restaurant
Sample African specialities with the option of fresco, poolside dining, or try some fresh barbecue cuisine or a vegetarian option. Open 19:00 - 20:00 and 21:00 - 22:00. Reservations required.
Cape Verdean Restaurant
Taste authentic Cape Verdean cuisine, with buffet starters and desserts and à la carte mains, including delightful vegetarian options. Open 19:00 - 21:00.
Kabuki Asian Restaurant
Discover the delightful flavours of The Orient at Kabuki, which also features delicious vegetarian dishes. Open 19:00 - 21:00. Reservations required.
Buffet Restaurant
Sample global cuisines at this buffet restaurant, with al fresco seating on the terrace and in the courtyard. Waiter service is available for wine and soft drinks, and plenty of vegetarian and vegan options are available. An early breakfast can be arranged by booking in advance. Open 07:30 - 10:00, 13:00 - 15:00, and 18:00-22:00.
Bars
Lobby Bar - Open 24-hours
Lounge Bar - Open 18:00 - 00:00
Plaza Bar - Open 18.00 - 00:00
Swim Up Bar - Open 10:30 - 18:00
Karaoke Bar - Open 19:00 - 00:00
Facilities
Gift Shop open 10:00 - 22:00
24-hour reception
Baby facilities
Cots are available and all rooms have cot space.
Porter
Luggage store
Laundry service
Free WiFi in lobby
Currency exchange
Sport & Activities
2 hard surface tennis courts (1 floodlit)
Racquets and tennis balls (deposit required)
Multi-sport court
Beach volleyball court
Group fitness activities in the RiuFit area (daily)
Gym
Steam bath
Whirlpool bath
Kayaking
Snorkelling equipment
1 introductory scuba diving lesson in pool
Entertainment
Nightclub
Live sport screenings
Bingo
Mini-disco
Karaoke
Disco
Health & Beauty Centre
Sauna
Body wraps
Facials
Waxing
Manicure
Pedicure
Aromatherapy
Hairdressing
Jacuzzi
Messages
Beauty Salon
Some activities incur additional charges.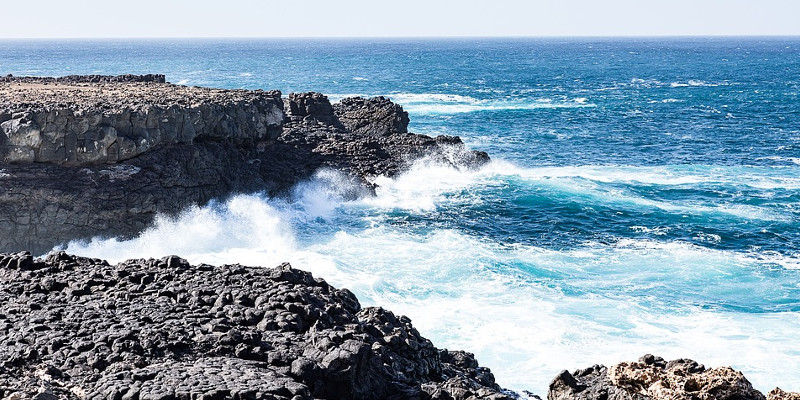 Just off the northwest coast of Africa sits the astounding archipelago that is Cape Verde. Sweeping seas and soft sand unite with volcanic ridges and gorgeous tropical vistas to form an incomparable domain. Perfect for hiking, venturing or just taking in the views, this destination is a must for those looking for a classic fly and flop, or those craving a new experience in a radical hybrid of sea and safari.
Read now