Veranda Pointe Aux Biches Hotel
Flacq District

,

Mauritius
About the hotel
When you arrive at the 3-star plus Veranda Pointe Aux Biches you'll be invited to take your shoes off to feel the sand beneath your feet, and the tone is immediately set for complete informality and absolute relaxation. Recently re-opened following a major renovation giving the resort an tropical chic feel and an even stronger barefoot concept, here your holiday is about living in tune with the heartbeat of the island around you. Peacefully embrace the natural world with an ethic found nowhere else in Mauritius. The founding tenant of Veranda Pointe Aux Biches is the freedom of the mind, and losing yourself in the exotic landscapes or the indulgences of the spa will make your worries melt away. Couples seeking privacy will be delighted by the Sandy Lane Village, a sequestered area of Veranda Pointe Aux Biches designed especially with the two of you in mind reserved exclusively for adults staying in Privilege Rooms. Unburden yourself, and venture into the liberating calm of Veranda Pointe Aux Biches.
Recently renovated to create excellent value 3-star plus holidays
Intimate room count of 115 rooms for boutique Mauritian escapes
Upgrade to the adults-only Sandy Lane Village for exclusive Privilege Amenities
At a glance
Couples
Accommodation
Settle down and enjoy the laid-back Indian Ocean lifestyle at Veranda Pointe Aux Biches Hotel.
King size bed or twin beds
Air conditioning
Electronic safe
Direct telephone
Satellite television
Hairdryer
Minibar
Internet (at extra cost)
Tea and coffee facilities (at a nominal price)
Comfort Room
Your Comfort Room will open up onto the swimming pool or the garden, with an interior finished in sandy tones and accents of cobalt blue.
Family Room
The Family Rooms at Veranda Pointe aux Biches can accommodate a couple with 2 or 3 children. An annex gives you additional space for your children to be themselves, without sacrificing the intimacy that lies at the core Veranda Pointe Aux Biches Hotel.
Privilege Room
The Privilege rooms are in the Sandy Lane Village, a wing of the hotel exclusively reserved for couples, and come with a world of exciting new features:
Adults-only pool exclusive to holidaymakers in Privilege Room
Dine Around Privilege for the main restaurant or Sandy Lane (with a selection of 3 set menus)
Upgraded room amenities including a DVD player
15 minute reflexology welcome massage during stay
Free shuttle service 3 times a a week (Monday, Wednesday, and Friday) to Grand Baie
Restaurants
Depending on your mood, you can sample local specialities or go for international cuisine, both served in relaxed settings with views over the deep blue lagoon.
Senses Restaurant
Senses offers a wonderful view of the bay and the coral reef beneath, inviting you for local and international breakfasts, lunches and dinners amongst the impressive Mauritian landscapes.
Sandy Lane Grill Restaurant
With your feet in the sand, enjoy delicious food as you immerse yourself in an elegant décor with Japanese touches, exclusive reserved for adult holidaymakers staying in Privilege Rooms.
Bars
Find an exotic place to enjoy your beverage of choice.
Foot Loose Bar
Curl up on a sofa or on the deck of the pool overlooking the lagoon, as you casually sip a local cocktail. As night falls, the atmosphere warms up with the local rhythms of talented performers.
Lazy Pool Bar
The Lazy Pool Bar has a definite soothing effect, thanks to the distant roar of waves on the coral reef. The Lazy Pool Bar is reserved for the exclusive use of adult holidaymakers staying in Privilege Rooms.
Facilities
Based on the barefoot concept
115 rooms, 44 of them Family Rooms with and interconnecting children's room, and 30 Privilege Rooms housed in a separate exclusive couples wing for more privacy
Two restaurants and two bars with a view on the lagoon
Three swimming pools, including one children's pool
Seven Colours Wellness Lounge, with a view on the beach
Free WiFi in all public spaces
Boutique (souvenirs, beach accessories and other products)
All-Add-In Package
Daily breakfast buffet 07:00 -" 10:00
Daily dinner buffet or table d'hôte at the main restaurant 19:00 -" 22:00
Daily lunch buffet or table d'hôte at the main restaurant
Afternoon tea, coffee and pancakes
Soft drinks, juice, mineral water, local beers, selection of cocktails, local spirits and selected wine
House wine by the glass available at the bar from 11:00 -" 23:00
A minibar including soft drinks, local juices, water, and local beer
A picnic box for when you decided to have a day out
Land and water sports
Included Activities
A swimming pool with children's area
Aqua gym
Windsurfing
Glass bottom boat
Kayaking
Laser dinghy
Pedal boats
Snorkelling
Beach volley ball
Bowls
Darts
Table tennis
Open space for personal exercise
Other Activities
Parasailing
Underwater walking (with a mask)
Kite surfing
Water skiing
Scuba diving (PADI)
Fishing
Deep sea fishing
Catamaran cruise
Bicycle hire
Billiards
A round of golf at the Heritage Golf Club, in the south of the island
Seven Colours Spa
Seven Colours celebrates the art of wellbeing, turning it into a whole philosophy based on the balance of life-giving energies. Inspired by the oriental philosophy of the Chakras, the Seven Colours spa offers a variety of treatments that refresh your entire being.
Timomo Kids' Club
By becoming Timomo's friends, young residents aged between 2 and 11 years old can help this beautiful bird in his quest for one of the finest treasures in the world, a rainbow heart. Open every day between 08:30 - 23:30, the kids' facilities offer a diverse programme of outdoor and indoor activities suited to each age group, such as playing in the swimming pool, excursions, artistic awakening, games consoles, rainbow evenings and more.
Weddings
What could be more magical than setting the happiest day of your life against the azure backdrop of the Indian Ocean?
Veranda Pointe aux Biches has put together a wedding package that contains all the personalised features that make any event truly memorable. On arrival you're showered with flowers and gifts in your room, and the ceremony itself will take place to the beat of traditional séga music, with the hotel supplying the wedding cake and sparkling wine.
The Romantic Wedding Package
To make every second even more glorious with a romantic massage in the wedding pavilion, the services of a make-up artist, a beautician and a hairdresser, a photographer, video camera men and a musician. Veranda Pointe aux Biches can also organise a cocktail reception or dinner for you and your guests, for a glamorous finish to an wonderful day.
Mauritius is one of the post popular Indian Ocean destinations, and Heritage & Veranda Resorts provide a gateway into this mysterious and alluring island. Heritage Resorts provide the type of all-out luxury you've always dreamed about, while Veranda Resorts provide 4-star escapes on some of Mauritius' most desirable beachfronts.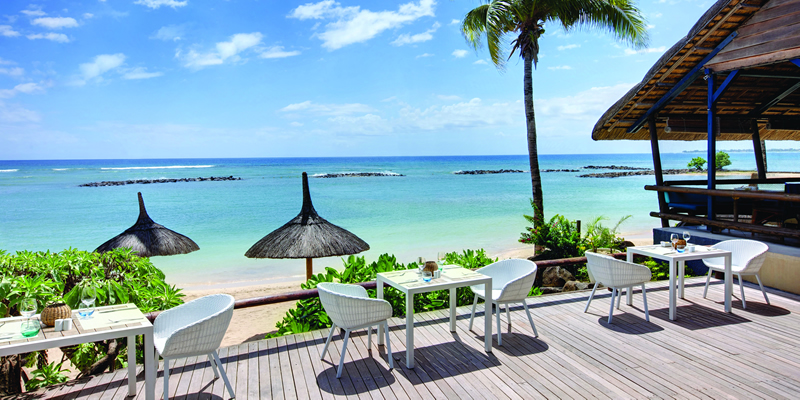 Dare to be Different with a Mauritian Escape to Veranda Pointe aux Biches
We know a lot of you are faced with the prospect of your holidays becoming stale as you sample the same bunch of go-to resorts over and over. Thankfully there's a buffet of excellent holidays to be had, if you know where to cast your gaze. Think of us as shepherds for those eyes, fellow Holidaymaker, as we guide you towards holiday opportunities you many never have otherwise encountered.
Read now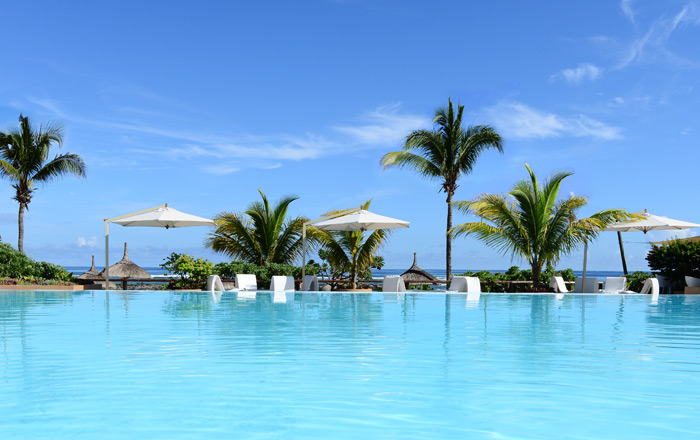 Veranda Pointe Aux Biches Hotel, Marvel of Mauritius
Thinking of adding a tropical twist to your next trip? Are you whiling away the hours daydreaming about those white sands and perfect palm trees? The daydream just got a lot more real at the Veranda Pointe Aux Biches Hotel. Follow us as we meander through this Mauritian Marvel.
Read now