Cinnamon Dhonveli Maldives
Kaafu Atoll

,

The Maldives
Deal of the Week
View offer
About the hotel
Cinnamon Dhonveli Maldives is the destination of choice for discerning pleasure-seekers. Warm azure waters create an ideal balm that lifts the spirits and calms the soul. Whilst flawless waves make surfing an unforgettable experience, the clear waters also allow you to sample the beauty of incredible underwater treasures. The gastronomical experience of freshly caught seafood awaits you at the restaurants, as do a choice selection of other culinary delights. Featuring 6 dining and drinking options, a first-rate spa, an outdoor pool and a fitness centre, Cinnamon Dhonveli Maldives is a sequestered all-inclusive escape from the modern world.
Relax in the Kaafu Atoll at a care-free all-inclusive resort
Dine and drink across 3 on-site restaurants and 3 on-site bars
Hang Ten in a world-class surfing destination
At a glance
Couples
Accommodation
Cinnamon Dhonveli Maldives is privileged with fabulous views from every corner of the islandStunning sunrises, glorious sunsets and the deep oceanic blues lie just outside your window.
Garden Bungalows
Vibrant gardens at Cinnamon Dhonveli shelter 20 garden bungalows in an exotically sequestered location.
Superior Rooms
Each of the 24 Superior Rooms offer additional space and comfort, furnished with vibrant tones and extravagant amenities.
Beach Bungalows
Beach Bungalows offer the most glorious ocean views, with enough space to fit in a family or group of 3 adults. High ceilings add an additional air of luxury to these rooms.
Water Bungalow
The Maldives are renowned for their water bungalows, but the Cinnamon Dhonveli offers a special water bungalows that's in a league of its own, with ornate Maldivian carvings, a Jacuzzi and swish interiors will take your breath away.
Over Water Suites
Ideal for honeymooners, the Over-Water Suites provide unparallelled privacy, with a plush bathroom and that incorporates a Jacuzzi. Walk out on to your own private sun deck to discover a stairway directly into the otherworldly waters below.
Dining
Cinnamon Dhonveli offers you 6 ways to dine and drink in the beautiful Maldives.
Koimala Garden Restaurant
Partitioned into two large dining wings, Koimala Garden is the main restaurant at Cinnamon Dhonveli, serving regal spreads for breakfast, lunch and dinner.
Rehendhi Restaurant and Bar
Situated near the gorgeous environs of the Over Water Suites, this refined restaurant provides romantic evenings beside the ocean. Many items on the menu are inspired by traditional Maldivian cooking.
Raiyvilaa Sunset Terrace and Bar
Cinnamon Dhonveli is replete with natural beauty, but Raiyvilaa is the best place to watch the sunset dip below the horizon, throwing kaleidoscopic shades of purple and orange over the horizon.
Raalhu Bar
The Raalhu Bar has long been the favourite haunt of surfers, owing to its fantastic view of Pasta Point's giant left-handed waves. Come here to enjoy cocktails, snacks and some lively conversation.
Juice Bar
Get some refreshment on the beach with a fresh tropical juices served in the sun just outside the beach bungalows.
Maakana Restaurant
Fabulous international cuisine, an vibrant atmosphere and loads of live-action stations make Maakana a popular dining venue for all holidaymakers.
Facilities
5 restaurants serving a variety of food
Outdoor pool
Fitness centre
Chavana spa
Evening entertainment including live music and cultural shows
Activities including windsurfing, fishing, snorkelling and diving
All-Inclusive Holidays
Breakfast, lunch and dinner in a specified restaurant
Selection of soft drinks, house beers and spirits, cocktails, water, tea and coffee
Use of fitness centre, badminton and tennis courts and volleyball
Premium All-Inclusive
Bottle of sparkling wine on arrival
Premium brands and premium cocktails, fresh juices and milkshakes
Selection of drinks from the mini bar
A choice of two excursions during stay
One beach dinner
Leisure
There's always a new and interesting way to enjoy paradise at Cinnamon Dhonveli Maldives.
Swimming Pool
Dip into the freshwater pool for some laid-back tropical relaxation. Located on the west side of the island, here you can indulge on cocktails and let the junior holidaymakers enjoy the dedicated kiddies' pool area.
Chaavana Spa
The Chavana Spa at Dhonveli comes with many treatments and a range of spa products to revitalise, rejuvenate and reawaken the young at heart. All treatments incorporate Balinese therapists and internationally renowned Elemis products.
Surfing
The luxurious Cinnamon Dhonveli Maldives alongside Atoll Adventures is the most exclusive and comprehensive surfing operation in the Maldives, maintaining the highest standards of service and sustainability. The quality and consistency of Pasta Point and the proximity to three other world-class waves makes Cinnamon Dhonveli Maldives the go-to hotel for surfing holidays.
Water Sports
A range of non-motorised water sports also await you, including windsurfing, fishing, snorkelling and diving.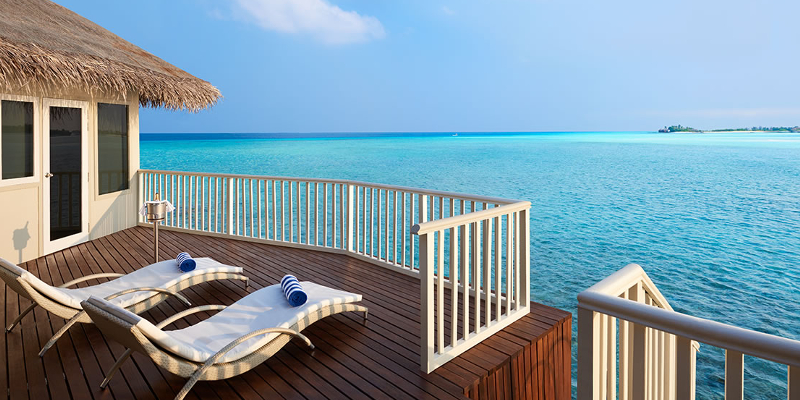 Cinnamon Dhonveli Maldives: A Real-Life Desert-Island Fantasy
Let's be honest, you've seen the postcard-perfect images, you've drooled over the sight of the Over the Water Villas and you're eager to sink your toes into those powder sands. One of the world's most desirable holiday hot spots, the Maldives lures more than a million holidaymakers every year to soak up all that natural beauty. Here, you can do as much or as little tickles your holiday fancy. And, that's where Cinnamon Dhonveli Maldives comes into play ...
Read now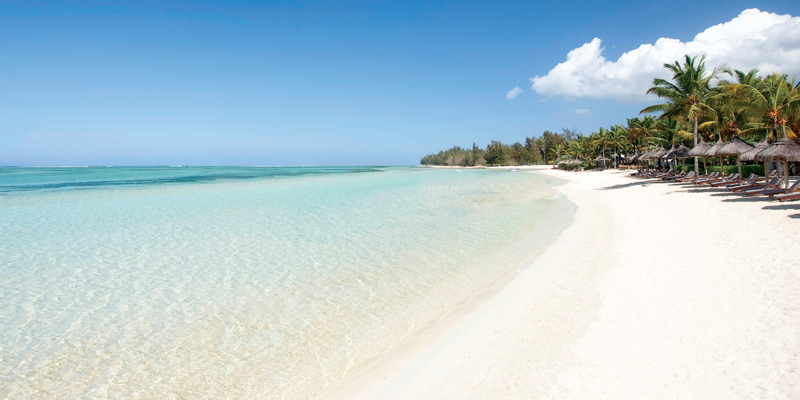 Top Eco-Friendy Resorts in the Indian Ocean
At the heart of the Indian Ocean lies the underwater world. From house reefs to the ocean beyond, an endless list of life evolves. The finest touches make headway in ensuring paradise blossoms year on year and to conserve this greatness, resorts in the Indian Ocean play their part in eco-friendly antics. We bring you the Indian Ocean's top eco-friendly resorts.
Read now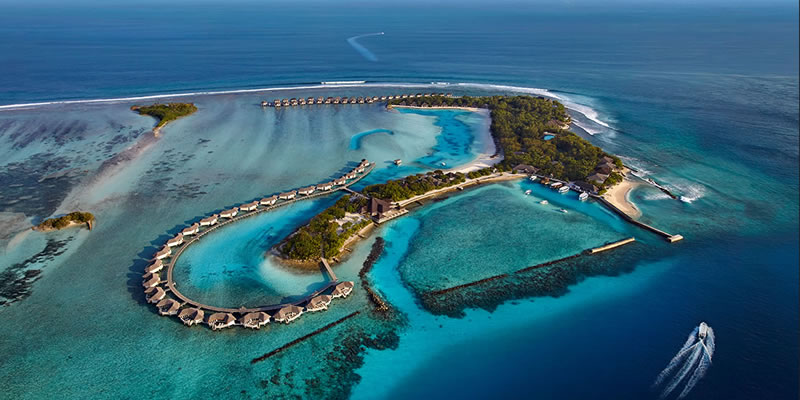 Exotic All-Inclusive Escapes at Cinnamon Dhonveli Maldives
Here's a little secret: Cinnamon Dhonveli Maldives creates beautiful all-inclusive exotic island escapes for the discerning pleasure seeker. Dine on fresh seafood as oceanic air vouches for its freshness, delve deeper into the clear waters of the sun-speckled sea, and bliss-out in a first-rates spa that washes away your worries. Cinnamon Dhonveli is a cross-section of everything we love about holidaymaking, somehow seamlessly unified without sacrifice.
Read now