Jacquie Dreams of Heritage Awali Golf & Spa Resort
Missed out on our last competition? Don't sweat it! For your chance to WIN a beautiful all inclusive stay at Moon Palace Golf & Spa Resort, just click here.
As part of our epic 10 Day Giveaway in celebration of our 10th Anniversary, Jacquie Scharschmidt won herself a 7 night all inclusive stay at Heritage Awali Golf & Spa Resort, Mauritius! Just look how happy she is! Here is what Jacquie has to say about winning this amazing prize.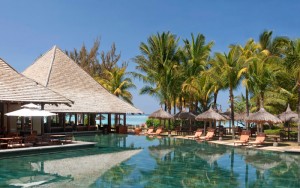 At first I thought somebody was playing a joke on me when I saw my name on Facebook. I called my son and showed him and he said "it must be you Mum, it's definitely your name!" but I still couldn't believe it! I quickly checked my email, and yes, there it was: "Congratulations! You are the Winner of our 10th Anniversary Competition". I opened up the email and still couldn't believe it, so I telephoned Blue Bay Travel who confirmed it. I was so excited, my stomach was going over and over. I rang my husband who was at work at the time and he couldn't believe it! He thought I was winding him up! Once he got home and I showed him the confirmation email he realised it was for real.
I have read so many good reviews about Heritage Awali, and the pictures look amazing. The fact that they have many returning guests means that there must be something very special about the resort. Regardless, the landscapes of Mauritius look amazing. It has some beautiful beaches and it simply looks so unspoilt. You could say that it has an air of past and present blended together. We are really looking forward to Meeting the people of Mauritius and seeing their beautiful island, and I am, of course, looking forward to spending some time with my wonderful husband, Cliffe.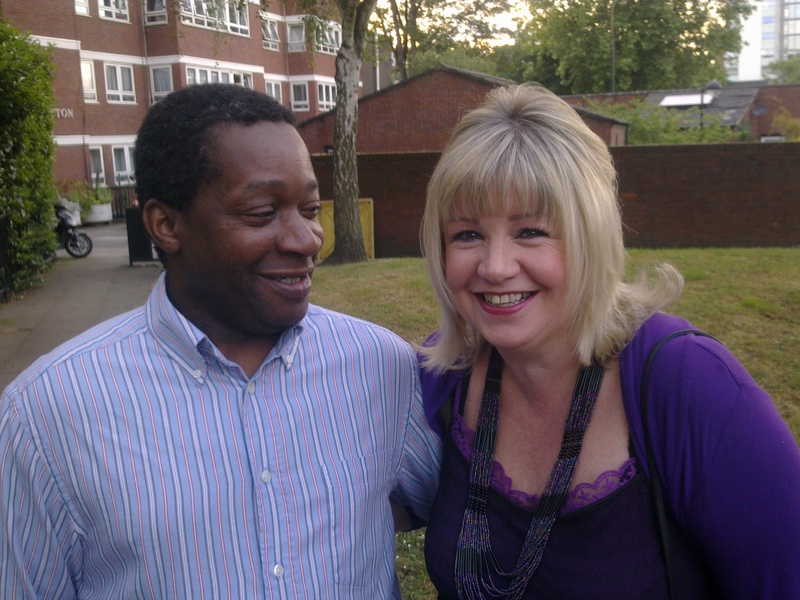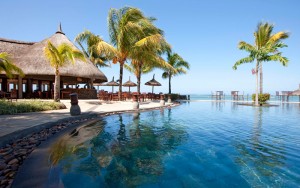 The one thing I really want to do is to walk the Lions Encounter in Cascavelle! We also want to visit the Black River Gorges National park, and the underwater walk at Grand Baie looks interesting, so we might have a go at that too. We also plan to chill out and enjoy the facilities of the Heritage Awali, seeing as their reputation for comfort and luxury is second to none.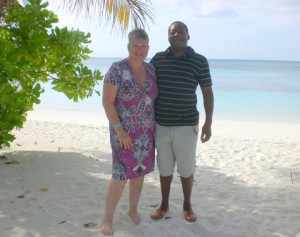 My husband and I have a long, loving history with Blue Bay Travel, who have taken us to the beautiful islands of Antigua and St Lucia, the amazing Maldives, Grenada (which is one of my favourite islands in the Caribbean!) and the stunning Dominican Republic.
We have many wonderful memories, from the fun and laughter of Antigua, to meeting some real characters in Grenada and the Dominican Republic, all the while visiting some truly stunning locations. Horse riding in the rain in St Lucia was unforgettable! Riding bareback as the horses took us into the ocean was something else!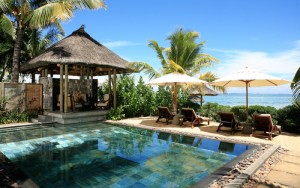 Celebrating our 25th Wedding Anniversary in the Maldives was also very special. We travelled over to Kuredu by sea plane, and it was such an amazing sight flying over the islands of the Maldives. Photographs just don't do it justice. We were very lucky to have an upgrade to a Jacuzzi beach villa, thanks to Chris, our wonderful Blue Bay Travel Personal Travel Advisor, and seeing dolphins swim by every day while we were swimming in the beautiful Indian Ocean was incredible beyond words. Every day we were there holds a wonderful memory for us.
Thank you Blue Bay, for everything.