When Dave Met Siva
If our Dave has a passion, that passion is Egypt. He's got some of the best knowledge on the market, owing largely to his eagerness to get out there and learn all there is to learn. In his most recent expedition, Dave had a good mooch around Siva Sharm Resort & Spa, the newest offering from Red Sea. As the go-to people for Egypt escapes of all flavours, getting to grips with the freshest member of the family was top-of-the-list for intrepid Dave, and herein you will find the fruits of his labour. He's kindly broken down the key points that make Siva Sharm impress, and served them up in an nine-point list for your viewing pleasure. Why? Because he's a top gent, simple as.
Some pearls of wisdom
1: Siva Sharm Resort & Spa is brilliantly located in Sharks Bay, less than 5 minutes away from Soho Square. Soho Square is a very popular destination, home to many upmarket shops and designer outlets, and a hub for international restaurants, bars (including an Ice Bar, of all places), an English Pub showing Sky Sports, a bowling alley, an ice rink, and an open air theatre that frequently plays host to international stars – with free entry to boot.
2: If you often find yourself torn between room categories, then Siva Sharm Resort & Spa is the place for you. There's only 1 room type, Sea View, and they pull them off with real finesse. The views are fantastic, and each room comes with a balcony or terrace for that very reason. As the hotel is built on the edge of a cliff, the closer you are to the top, the better the views get – so aim high for the best results.
3: Thirsty? Each room is gifted a free 2 litre bottle of water per guest every day, so you can heed those doctor's orders and stay hydrated. Egypt is swish, but don't loose sight of them fluids.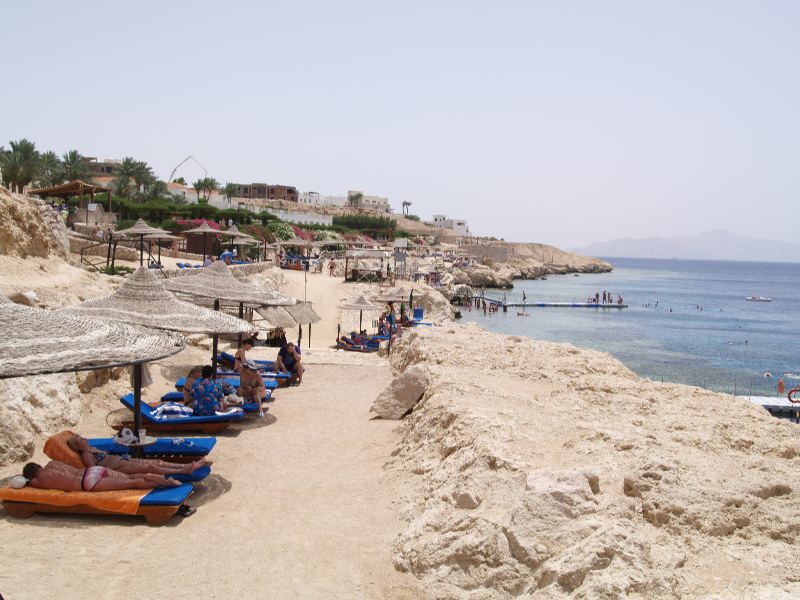 4: The spa is very modern, and offers you free rein of its steam rooms, sauna, hot tub, Jacuzzi, and huge Turkish Bath, but also features a top-notch chargeable beauty salon with a hairdresser and accompanying beauty and spa massage treatment rooms. If you want some full-on relaxation, you've found it.
5: They've got a solid collection of activities for all agendas, with a games room housing a pool table, table tennis, and darts, and an outdoors suite of tennis courts which is free for daylight games.
6: Hungry? The main buffet restaurant has a huge terrace overlooking the sea, and Siva Sharm Resort & Spa's culinary arsenal is fleshed out with two à la carte restaurants. One serves Italian, and the other Chinese.
Bonus: Word on the grape vine is that a third à la carte restaurant restaurant is on the cards, serving Indian delights to one and all. Watch this space.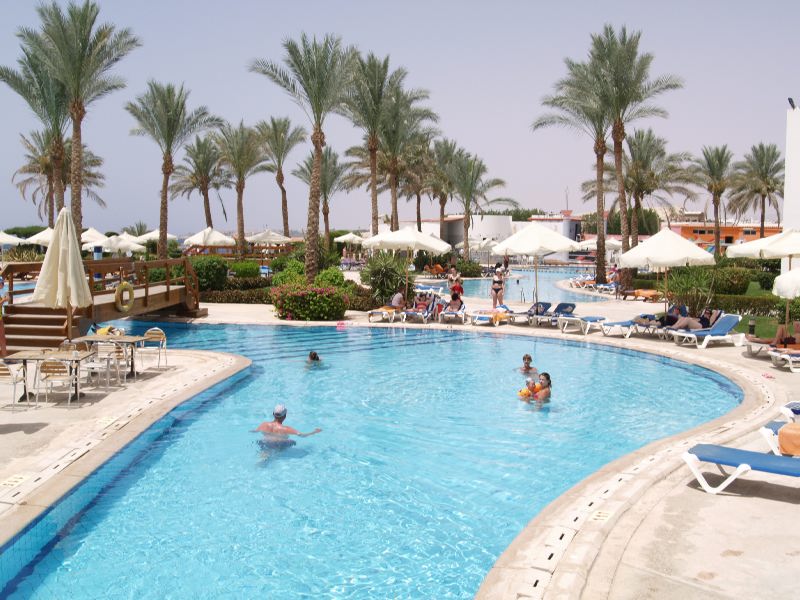 7: There are several shops within the hotel, offering jewellery, gifts, snacks, and the holiday essentials. No need to wander for those souvenirs, they're right on tap.
8: The stuff you have to hand onsite is immense. The main pool has a pool bar, there are beautiful gardens, an open air amphitheatre, and a supervised kids club for ages 3 and over. The private beachfront has has two Beach Bars, and stretches out into the horizon with plenty of sun beds.
9: There is a Bedouin Tent at one end of the beach, where you'll find a diving centre that hires out windsurfers and various water sports equipment, and even arranges boat trips for snorkelling and scuba diving. The reef at Siva Share Resort & Spa is very good for snorkelling, mark my words.
So there you have it, nearly 10 reasons to get involved with Siva Sharm Resort & Spa. Egypt has a little something special for everyone, and Siva Sharm Resort & Spa is more than a little special. Buck the trend and try something new in a familiar destination with Siva Sharm Resort & Spa, it's a capital idea I promise you. You can follow up on Dave's advice by dialling our digits and talking to one of our Egypt buffs: 08444 999 333