The Makadi Spa Hotel: A Blue Bay Holidaymaker's First-Hand Review
Lou & Mike Smith have been using Blue Bay Travel for the past 3 years, holidaying at Excellence Playa Mujeres 3 times and Finest Playa Mujeres once (so far). They even gave us the privilege of arranging their wedding at Dreams Riviera Cancun in January 2014. This time they fancied something completely different, so Lou & Mike headed eastwards to The Makadi Spa Hotel. This is Lou's first-hand review of the hotel, and everything it has to offer.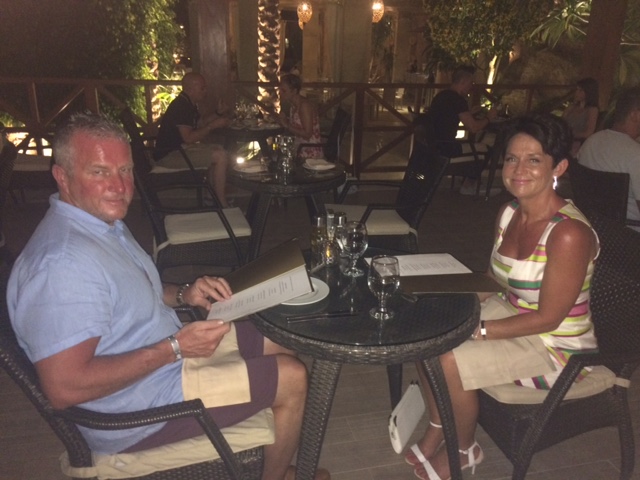 We wanted a week in the sun in between our Mexico holidays, but were looking for something a little closer to home. I had seen The Makadi Spa Hotel in Hurghada on the Tropical Warehouse website and thought it looked beautiful. better yet, it was great value for money and the weather in Egypt is pretty much guaranteed to be hot and sunny.
I was put in touch with Personal Travel Advisor Dave Wilson, who'd been to The Makadi Spa Hotel and most of the Excellent Hotels many times, which allowed him to give us some really accurate comparisons, structuring our expectations. Dave gave us some really good tips and lots of information on how to get the most out of our holiday, and here's how it panned out.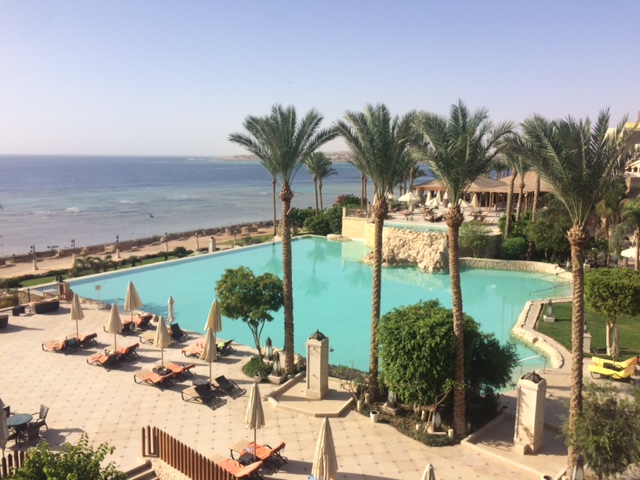 We travelled to The Makadi Spa Hotel in May and arrived amidst a balmy night. We went through the airport quickly and caught an executive coach to the hotel. After a warm welcome and an efficient check-in we were taken to our room on the top floor overlooking the infinity pool. Here are the fast facts:
•   The room was really lovely and very comfortable, cleaned to the highest standards every day.
•   The food was fabulous with a choice of 2 buffets and 5 à la carte restaurants. The quality and service was very good.
•   There is a great choice of bars, and the all-inclusive drinks are lovely.
•   The pool and beach areas are very attractive, with lots of sunbeds and a good drinks service.
•   It's a beautiful resort and you can eat, drink and enjoy the entertainment in any of the other 3 hotels on the complex.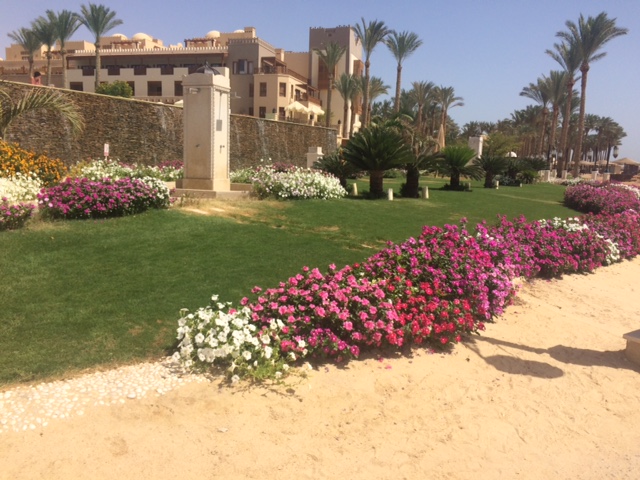 We felt very safe the whole time, and the staff could not do enough for us. It was amazing value for money, and without doubt we will return.
Thank you Blue Bay Travel and Dave Wilson for another wonderful holiday.

Enjoy some excellent value sun and sand at The Makadi Spa Hotel from only £662pp