Lyndsey Discovers Paradise at Kuramathi Island Resort
I eagerly anticipated my first escape to the Maldives, and it certainly lived up to the hype. In fact, it far surpassed all expectations. Set on a picturesque lagoon, Kuramathi Island Resort offers an array of diverse beauty; powder-soft white sands, lush tropical gardens, and miles of cobalt blue waters, encapsulating all that is wonderful about the Maldives. I was continually fascinated with the variety and quality of mouthwatering food that was available. All these little pieces came together to mould a totally magical holiday.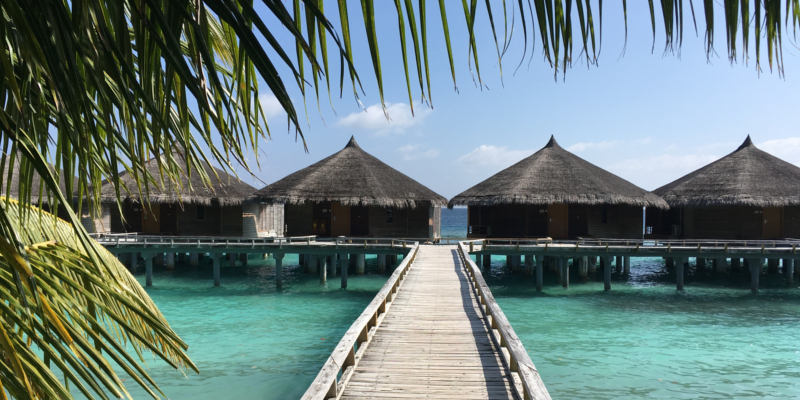 Fast Facts
• Kick off your shoes, step onto the white sand, palm-fringed beaches and embrace the barefoot lifestyle.
• Stay in a Water Villa with Jacuzzi. I could've stayed on the deck forever. They're incredible and so worth every penny.
• If there's no water under your villa, there's a significant tide round the island. It'll be back in moments.
• You can order almost every wine from the wine list on the all-inclusive package.
• Bask in the welcoming, friendly service the Maldives is synonymous with.
• The all-inclusive package is extremely cost effective, the average meal prices are $25 starter and $50 main.
• Learn to navigate diverse coral reefs and fulfil your Maldivian adventure with manta rays, and sharks.
• Cool off in your choice of two oceanfront infinity pools.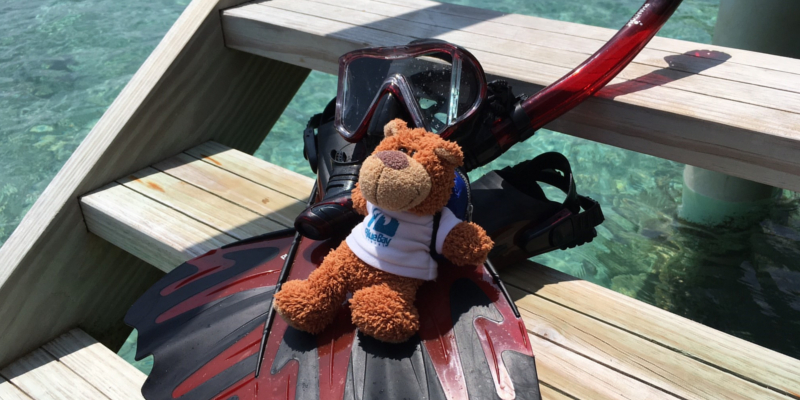 Top Tips
• Stroll around the island and follow the nature trails. Keep your eyes peeled for the 300-year-old Banyan Tree.
• Order another bottle of wine before leaving the restaurant to take back to the room and save dollar on mini bars.
• Watch the sunset colours ignite the skies with a cocktail at Laguna bar. No explanation needed.
• Make a beeline for the eco-centre, learn about local marine life and see a real sperm whale skeleton.
• You must try local ice cream made on the island from the native Screw Pine tree. Delicious.
• Use a torch at night. The paths are lit, but in dense tree spots it can be quite dark. Keep your eyes peeled for small wildlife.
• Head to Inguru for lunch. Savour a 3-course lunch and a bottle of wine overlooking the endless azure.
Get Involved
Has the Maldives already stolen your heart? Let us know in the comments below, or have a push of that lovely orange button to find out more.

Experience Kuramathi Island Resort from £2,052pp