Relish in Makadi Bay's Glory: Adventure, Relaxation and Luxury
Take your pick from a range of incredible hotels from where to see the very best of Makadi Bay
Located along the Western Shores of the Red Sea, Makadi Bay nestles gently between peaceful desert sands and towering mountains to frame one of Egypt's most popular destinations. Here, fabulous beachfronts, otherworldly diving, guaranteed sunshine and balmy waters form the ideal balance between adventure, relaxation and luxury.
Fringed with outstanding hotels grouped along the shore, Makadi Bay combined with the Makadi Mall home to shopping boutiques, leisure facilities and an additional 5 a la carte dining experiences, creating a holiday village with everything you could possibly desire.
The Makadi Spa Hotel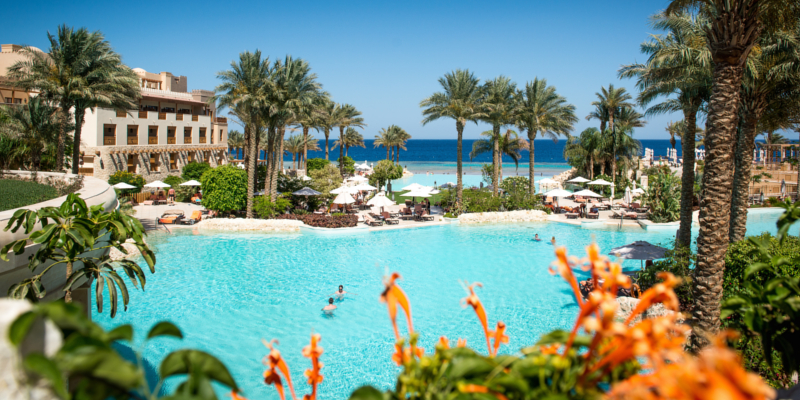 The Makadi Spa Hotel is a real oasis of peace, relaxation and tranquillity. Experience limitless privileges at this top-quality boutique hotel, unrivalled for its excellence in service, accommodation and facilities. Set your eye-parts on sensational views from the privacy of your extensive balcony, soak up the Egyptian sun around the infinity pool, and enjoy effortless access to the Makadi Mall.
Unquestionable Egyptian luxury is placed at your feet including a fantastic range of a la carte eateries: enjoy freshly-caught seafood specialties, savour international favourites, and relish Asian live cooking delights.
Nestled along a picturesque bay along the glittering Red Sea Riviera, this is the ideal spot to kick-back and relax under the beating Egyptian sun. Give in to relaxation and let your earthy worries slip away in this stunning hideaway with first-class service to match.
Sunwing Makadi Hotel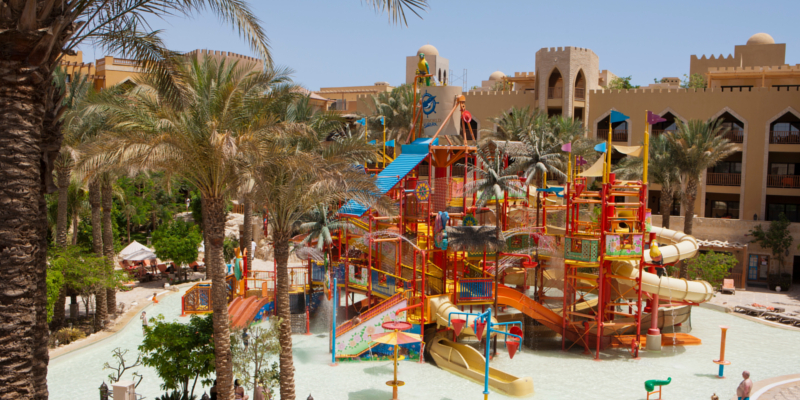 Fun-filled family getaways lie at Sunwing Makadi Hotel. Sample a remarkable value for money with a collection of facilities ranging from a water park to extensive, beautiful suites. Your every notion is awaited with friendly staff members who will tender to your every need. Guest rooms are generously sized and beautifully finished with honey-hued trelliswork and stunning marble bathrooms, blending modern facilities with traditional Moorish style. Combined with its beachfront location, it's the ideal choice for families with children of all ages with an aqua park home to a huge waterslide gantry, wave pool, flow rider and endless ways to have fun in the water.
There's a vast choice of restaurant options, and the hotel's location on the promenade at Makadi Bay offers direct access to a gently sloping beach. Discover the waterfront with snorkelling, bringing you even closer to the mesmeric underwater delights of the Red Sea.
The Grand Makadi Hotel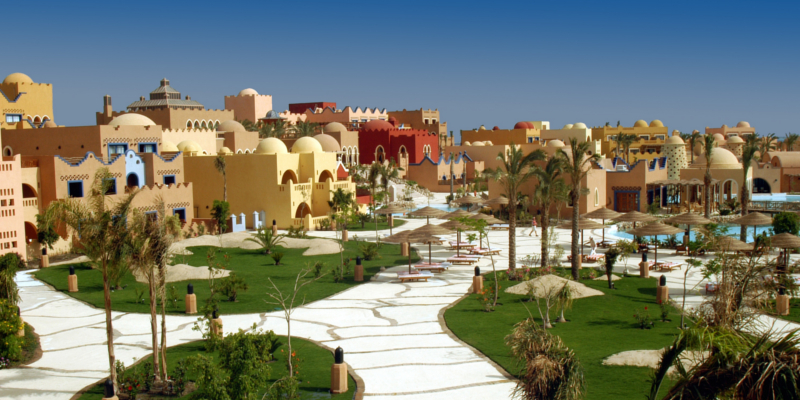 Nestled along a secluded, unspoilt coral beach with direct access to the sea, The Grand Makadi Hotel is the ideal spot to relish in quality time together as a family. Make the most of an abundance of sporting activities, children's menus and movies. Junior Holidaymakers will enjoy their own slice of paradise at the Maxi Kinder Club dishing up getaway adventures for like-minded youngsters.
Splash in your choice of two pools, stroll through lush tropical gardens, or steal away for a walk along the private sands. Enhance each day with a new adventure, and discover all that Makadi Bay has to offer. Tantalise your taste buds at The Grand Makadi Hotel's restaurants and bars and experience mouth-watering culinary delights and your favourite cocktails.
Have you visited and loved Makadi Bay? Lets us know in the comments below. Or, have a press of that handy blue button below to find out more.