Discover Vibrant Hurghada at the Grand Hotel
Unearth an eclectic beachfront resort area based along Egypt's prestigious Red Sea Coast. Renowned for diving, Hurghada is the home of countless dive shops and schools for beginners and amateurs alike, centred around the modern Sekalla district. For those wanting to take it easy on their escape away, the historical old town provides a plethora of intimate coffee shops perfect for lounging of an afternoon paired with a myriad of traditional Egyptian souks, bursting with life and the colour of an abundance of unique finds.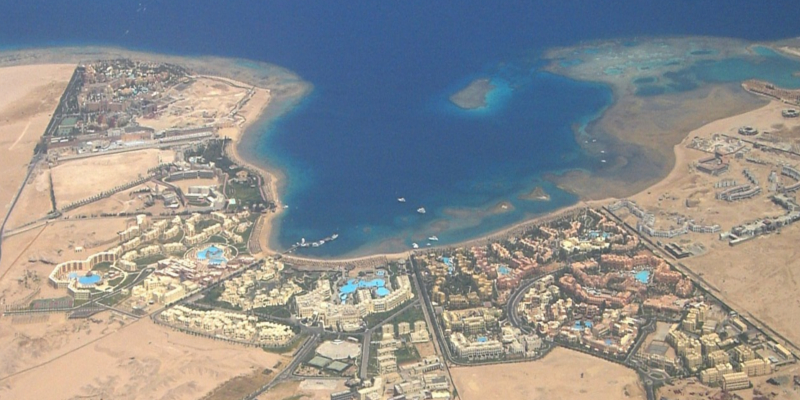 Dive into the centre of Hurghada's ambience as you uncover a resort that encapsulates the sense of an elegant collision of two ideals. Elegantly formed in a unique figure of eight style, The Grand Resort in Hurghada allows for diverse experiences that feel worlds apart. Immerse yourself in a resort offering you the very best of both worlds as you revel in the excitement of a section of the hotel completely devoted to your entertainment before retiring to a peaceful sanctuary that allows you to unwind in harmonious relaxation.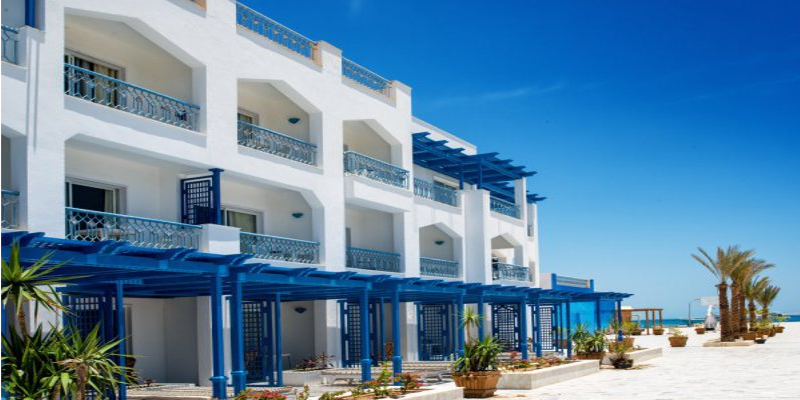 Indulge in a variety of choice afforded by access to the extensive delights of the neighbouring Grand Hotel, promising delights galore in the form of its lavish facilities. Take the plunge at a featured dive centre or make a splash with the resort's very own Aqua Centre, bursting with water sports and windsurfing amenities. With the added addition of floodlit tennis courts, there is something to do for every hour of the day, or night.
Directly connected the Grand Mall, The Grand Resort offers an abundance of opportunities to treat yourself through the mall's beauty centre and captivating jewellery shops as you wine and dine in the enchanting restaurants and coffee shops on offer. Coffee lovers should keep an eye out for the Tower Cafe, serving a range of Arabic coffees suited to every taste. A selection of International and a la carte restaurants provide a mouth-watering array of Middle Eastern and seafood dishes among a variety of other choices to ensure even the fussiest of eaters are catered for within the hotel's elegant surroundings.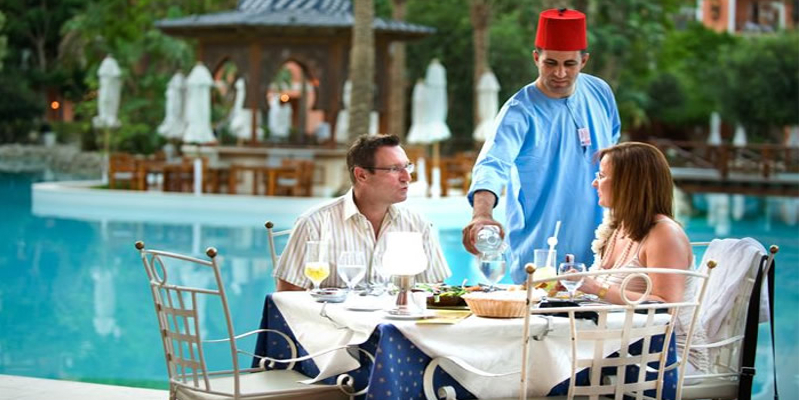 Jump in to fun for all the family in a resort that caters for every traveller. Kids will love the fun-filled Maxi Kinder Club and will have a blast at their very own mini-disco. Two children's pool areas give younger guests somewhere to splash out whilst a water slide at the beach will keep them entertained throughout the day before they tuck in to a buffet specially created for them.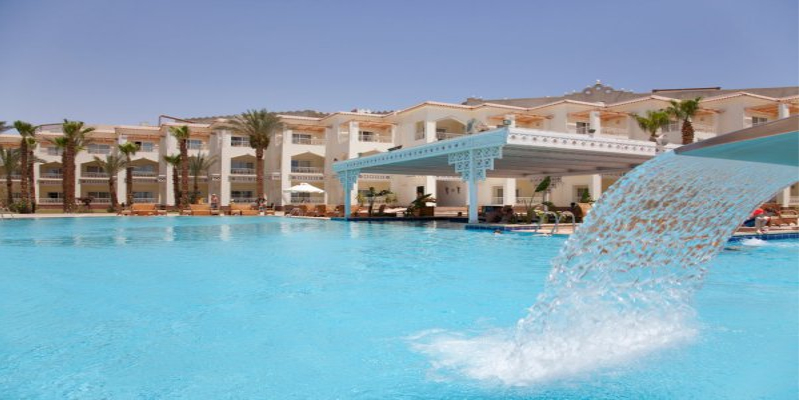 For those wanting to explore the area, Hurghada is teeming with long stretches of sandy beach and year-round sunshine making it the perfect place for a spot of adventure. Voyage out to nearby Gota Abu Ramada for a rendezvous with nature in a location overflowing with captivating marine life. A popular destination for underwater photographers, snorkelers and night divers alike, nature lovers flock to this haven of unusual sights for the perfect swim and a glimpse of the eagle rays that have made their home there amongst the stonefish and coral outcrops.
Due to its convenient location, Hurghada sits as the ideal base for exploring all that Egypt and the Red Sea Riviera has to offer whilst offering all the conveniences of a lavish holiday resort. One of the main attractions in the area is the renowned Hurghada Grand Aquarium, home to over 1200 animals and 100 species within the largest indoor aquatic habitat in the world. The aquarium offers exciting adventures with daily shows and feedings offering a strong conservation and sustainability message with a number of exciting attractions to explore including the mystical rainforest and Arabian tent.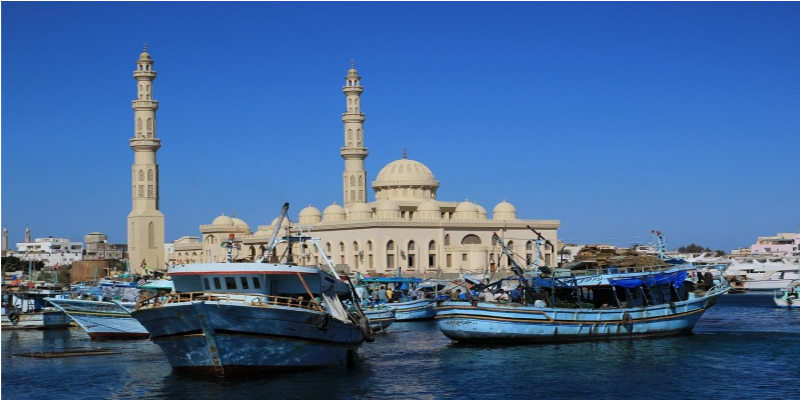 Thinking of exploring the wonders of Hurghada yourself? Click here to find out more or click 'Discover more' below.
 Escape for 7 Nights all-inclusive from £499pp