Experience the Spirit of Sri Lanka at Hikka Tranz By Cinnamon
Discover a beautiful world by the sea at Hikka Tranz By Cinnamon
Ayubowan! This welcoming Sri Lankan greeting fills the air at Hikka Tranz by Cinnamon, setting the tone for the heart-warming, authentic experience this 4-star, Green-Globe Certified resort has to offer.
Sri Lanka is home to a vast array of experiences and this resort immerses you into the proud heritage from the moment you step through the door. Brightly coloured murals line the walls, reflecting the transient vibrations of Hikkaduwa. This vibrant, lively retreat filled with friendly staff is your home away from home. Sri Lanka's waiting, it's time to explore.
"The heart-warming, authentic experience this 4-star, Green Globe Certified resort has to offer"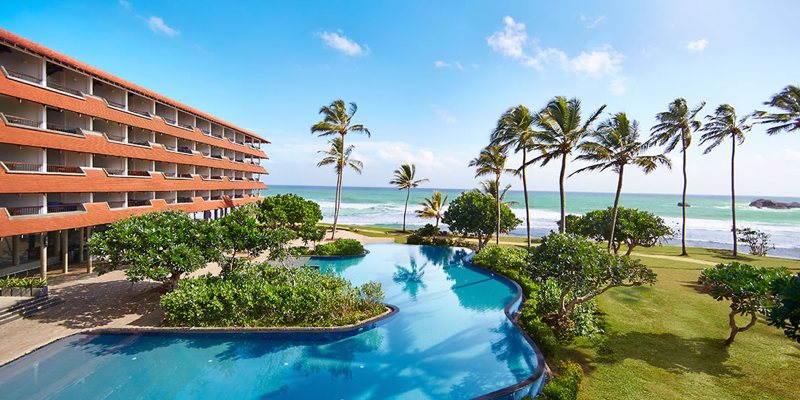 Prime Location
Elegantly nestled on Hikkaduwa Beach, Hikka Tranz by Cinnamon blends effortlessly into the soothing Indian Ocean. Crowned one of the most popular beaches on Sri Lanka's West Coast, it's a prime location for water sport lovers and relaxation seekers alike.
Coral-rich dive sites teaming with kaleidoscopic marine life are at your fingertips. Delve into the history of nearby Galle Fort, a UNESCO World Heritage Site, bordered by breath-taking ocean views.
Head to Hikkaduwa Sea Turtle Hatchery to discover the gallant efforts of locals as they protect the endangered local turtles. Embrace the lively atmosphere Hikkaduwa has to offer honouring its heritage as the home of trance music. Each day ends with a dramatic sunset watched from the white-sands of Hikkaduwa Beach, bringing with it the incredible adventures of the next day.
Taste the Flavours
Taste the flavours of Sri Lanka at your choice of 3 restaurants, from freshly made curries to traditional Sri Lankan hoppers. The chefs cook to impress, serving specially designed meals that will open your taste buds to brand new flavours. For the more traditional palate, a range of international favourites are on offer, all cooked to perfection. Head to Tranzcend for a refreshing tipple to the accompaniment of a lively atmosphere. Immerse yourself in Sri Lankan lifestyle sipping on coconut Arrak, the spirit of Sri Lanka, or the refreshing local Ceylon iced tea.
Relax in style 
After a day of exploring Sri Lanka's incredible sights your room awaits. Chill-out with the impeccable mix of vibrant style and comfort that each room oozes and feast your eyes on stunning Indian Ocean views from private balconies. If you prefer to take your escape at a slower pace, spend the day unwinding at the award-winning roof-top Azmaara Spa with a blend of Balinese therapies and signature experiences or relax in the large swimming pool, glistening in the sun.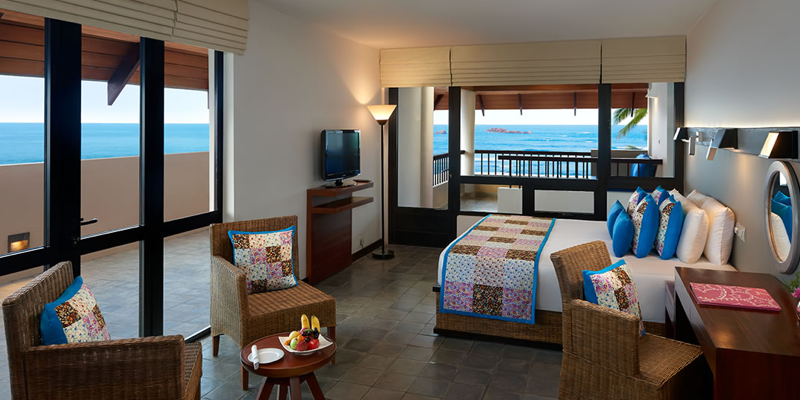 Hikka Tranz by Cinnamon takes authenticity to a whole new level. Let the Sri Lankan vibes permeate through your veins, a once in a life time experience you'll fondly remember forever.

Experience Hikka Tranz by Cinnamon from £0pp