Indulge in Dubai's Jumeirah Zabeel Saray
Join the playground on the edge of the desert at Jumeirah Zabeel Saray.
Escape to the world's playground, a pampering resort perched on Dubai's iconic Palm Jumeirah. A palm-shaped island overlooking the ethereal Arabian Gulf, Palm Jumeirah is home to some of the world's most luxurious resorts, not to mention jaw-dropping views of the Dubai skyline. Inspired by tales of the Turkish Ottoman empire, the fairy-tale architecture of Jumeirah Zabeel Saray offers a one-of-a-kind escape in the UAE.

A Real-Life Film Set
Striking chandeliers, elegant spaces and impressive architecture all make up the incredible surroundings of Jumeirah Zabeel Saray creating a sight fit for royalty. 30,000 square metres of natural marble stone crafted by Turkish tradesmen make up the interiors with a 200-metre-long main corridor showcasing a world of adornments. As you step into the lobby for the first time, you would be forgiven for thinking yourself on a film set. Those familiar with the Mission Impossible films might recognise it as the scene for the stylish 'black tie' scene in Mission: Impossible Ghost Protocol.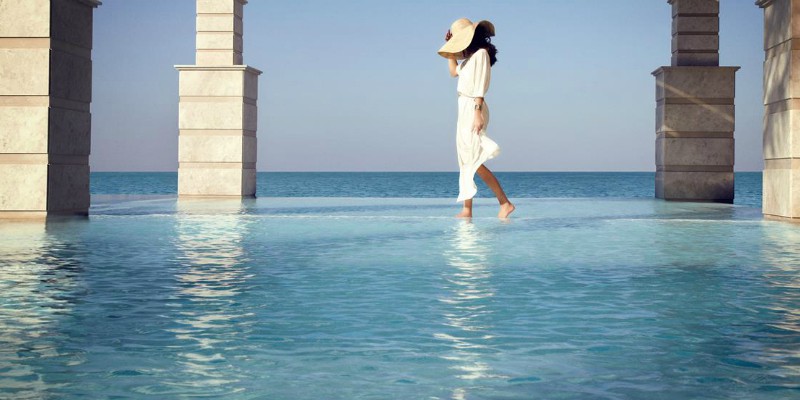 Accommodations Fit for Royalty
filled with a string of luxury accommodations, Jumeirah Zabeel Saray is a truly indulgent retreat. From serene rain showers to over-sized Turkish marble baths, King sized beds to some of the best views around, the rooms and suites offer some of the most luxurious accommodations around. Opt for the ultimate luxury of a Grand Imperial Suite for your very own walk-in wardrobe to house all of your outfits alongside a private kitchen, your own personal spa with private sauna and more. Don't want to lift a finger whilst you are away? The suite's personal butler service will take care of everything for you leaving you to enjoy your time away in the sun and serene sights of Dubai.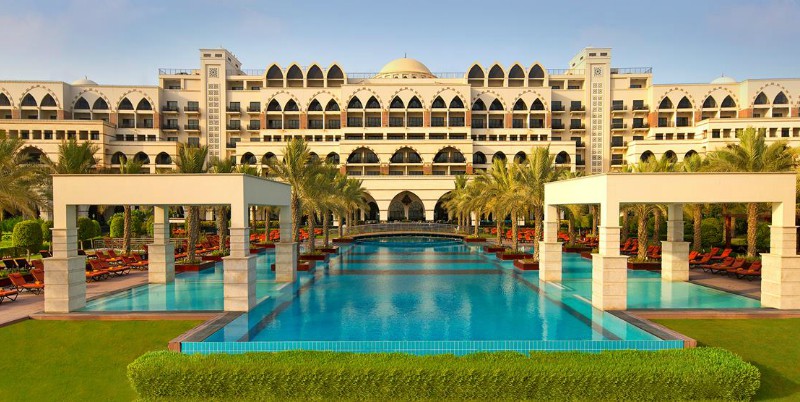 Indulge in World-Class Pampering
Head to the resort's Talise Ottoman Spa, one of the largest spas in the middle east, for an indulgent experience for the senses. Spanning a mammoth space within the resort grounds, the spa was recently awarded the accolades of Hotel Spa of the Year, World's Best Resort Spa and Dubai's Best Resort Spa along with a string of other award-winning mentions. For those looking for the ultimate spa treatment, the world's most luxurious facial awaits. Combining a luxurious 24-carat gold chain mail facial, Arabian gold Hammam, a rose bliss and argan oil massage and an indulgent skin softening milk and bath to leave you pampered and relaxed. Couples can also spend some quality time together enjoying the spa as dedicated couples spa suites make the perfect spa experience for two.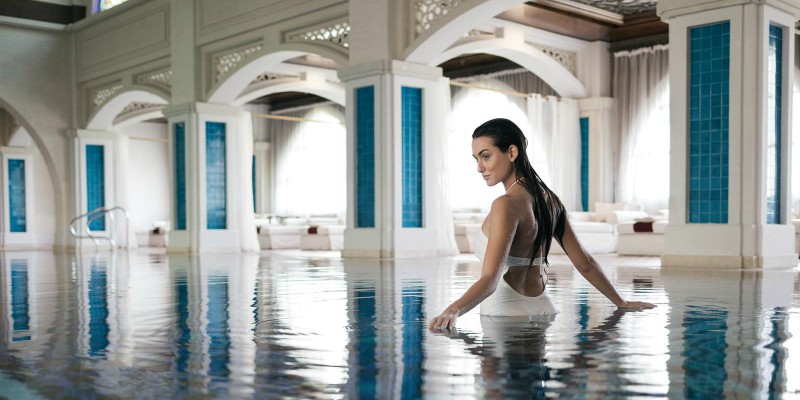 An Escape for Everyone
Dedicated to the complete relaxation of its guests, Jumeirah Zabeel Saray offers pampering service including the added benefit of intuitive poolside attendants ensuring you never have to lift a finger during your stay. A resort filled with enchanting architecture and beautiful adornments, Jumeirah Zabeel Saray even ensures younger guests have a fantastic stay away. Encompassing over 1,885 metres, Sinbad's Kids Club supplies a fun-filled escape for guests aged up to 16 years with a water park and climbing wall to keep children occupied in spaces inspired by the legendary adventures of Sinbad.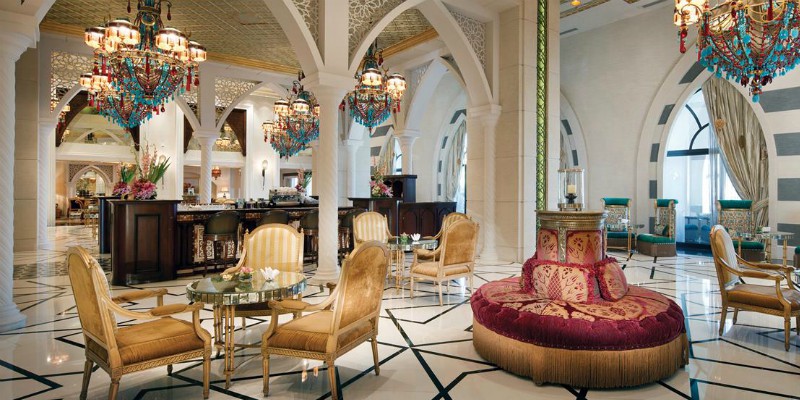 Ready to explore Jumeirah Zabeel Saray for yourself? Click the button below to request a quote from one of our personal travel advisors or click here to find out more.