Angsana Velavaru – Your Maldivian Paradise
Escape to a land of crystal clear waters, where buildings built on stilts offer an escape from the tourist hustle and bustle and a kaleidoscope of tropical fish dance through the serene ocean below. Our newest addition to the Maldivian collection showcases holiday goals at their finest with a private island escape like no other. Set in the captivating South Nilandhe Atoll, Angsana Velavaru is the insta-worthy holiday you never knew you needed.

Meet Your Wanderlust Goals
Picture yourself lounging in a sprawling villa built right over the water, surrounded by nothing but the beautiful Indian Ocean as far as the eye can see. Accessed by speedboat for the ultimate privacy, the Two Storey Over Water Sunrise Pool Villas are bucket list Maldivian holiday goals. Sink in to a luxurious bathtub set within glass walls or take a dip in your private infinity pool, blending seamlessly with the horizon. A perfectly-designed rooftop sala is a haven for in-villa spa treatments, whilst an ocean-suspended hammock offers the finishing touches to your escape. If you are quick to book, you can grab a free upgrade to this incredible villa right now and be ocean-side in a click.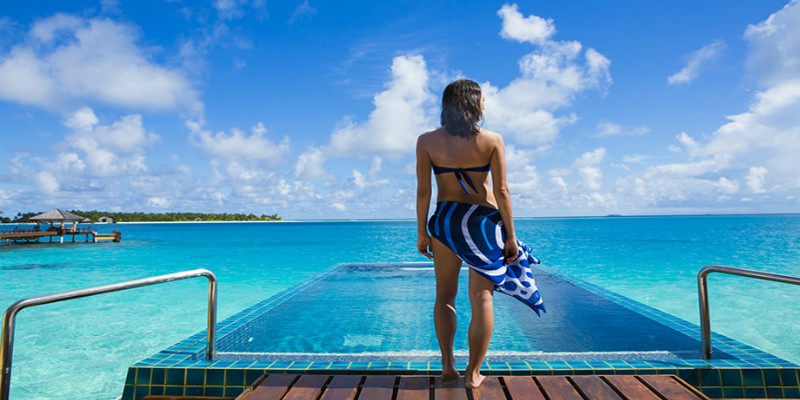 An Indian Ocean Haven that Cares
Heading towards being 100% plastic-free in 2019, Angsana Velavaru is an eco-resort with a conscience. Wander through the island setting and you will find an abundance of ways the Maldivian paradise is doing its bit for the environment. If you want to delve further into this, head to the Marine Lab to talk to the experts about all things, conservation restoration, education and research. Earth Check Gold Certified, the resort is constantly on the lookout to improve its sustainability practices to develop their local community as well as protect the delicate coral reefs that surround it. Whilst an orchid nursery is already up and running to explore, along with a herb garden, the resort plans to create a flora and hydroponic section, growing salads to enjoy in the stylish restaurants.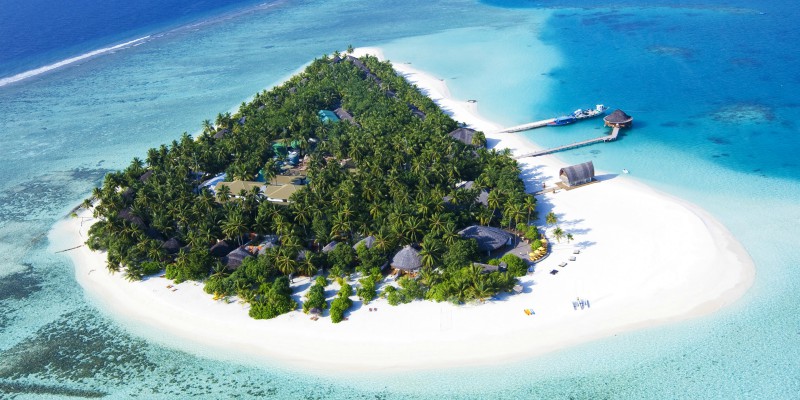 Private Island Luxury
From private beach barbecues to a Robinson Crusoe castaway island dinner, Angsana offers a multitude of ways to make the most of its island setting. The collection of villas sit 1km away reachable only by boast for complete seclusion. The incredible house reef lies just a short swim away and a 24-hour speedboat connects you to the main island resort to ensure you can enjoy your stay to the fullest. Beach villas offer complete access to the perfect white sands and turquoise waters that surround the island whilst the resort's dining venues offer uninterrupted views and in-ocean dining. Treat yourself to a floating breakfast during your stay for the perfect start to your day floating atop your private pool.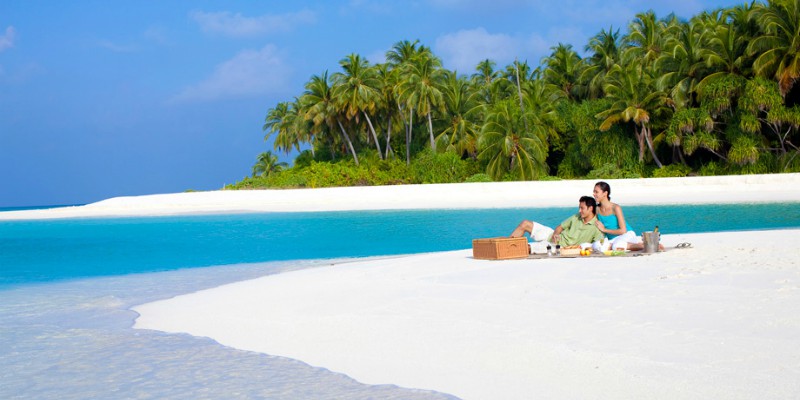 101 Things to Do
With a 29 degree year-round average water temperature, more than 30 dive spots around the island beckon. The island dive school sits more than ready to cater for your every diving need with equipment ready for even smaller guests with specialised programmes just for kids. And, with one of the best preserved reefs in the Maldives, waters teaming with a massive biodiversity of fish life  and excursions to nearby whale shark snorkelling, you really have no excuse not to enjoy the ample water-based delights on offer.
From movie nights under the stars to daily stingray feeding and bird feeding, serene treatments in the spa to catamaran sailing, there really is no shortage of things to fill your time during your escape. With t-shirt and cap painting, Bubble Maker activities, wall climbing, sea life discovery and more, the on-site kids club ensures younger guests have the time of their lives during their stay.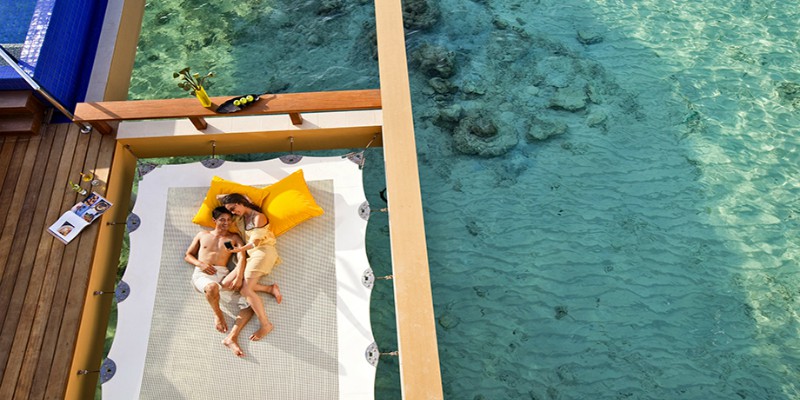 Planning your escape to Angsana Velavaru? Click the button below to request a quote from one of our personal travel advisors. Or, click here to find out more about the resort. Angsana not your paradise of choice? Click here for more Maldives escapes or here for more destinations from Tropical Warehouse.