Back for 2020 – Sharm el Sheikh
Egypt has long been the go-to destination for guaranteed sun, incredible resorts and fantastic prices. With brand new deals for 2020, Sharm el Sheikh gives you even more choice for your Red Sea escape with a selection of pampering resorts for fantastic prices. Read on for the lowdown on 2020's newest sun-filled destination.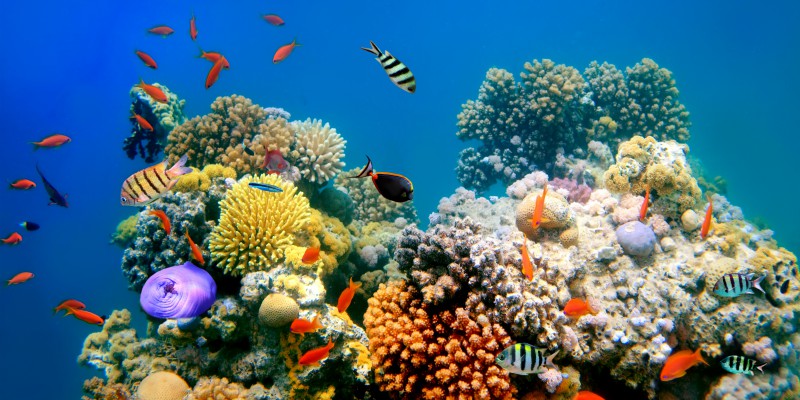 Incredible Beaches
Picture long stretches of sandy beaches begging to be lounged on. Sharm el Sheikh beaches are a dream of picturesque views and perfect waters. With an incredible array of underwater life, from jaw-dropping corals to a myriad of colourful marine life. Sharm el Sheikh is the perfect snorkelling and diving destination. You can even take a horse ride along the shores to finish your day.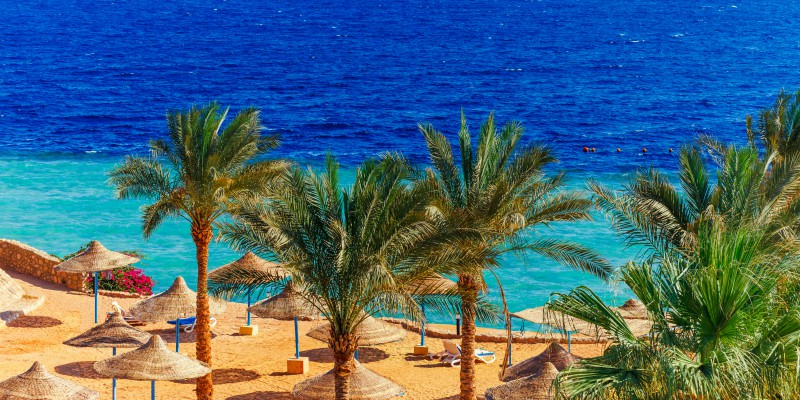 Meet the Resorts
Sharm Resort Hotel, El Pasha Bay
Perfectly positioned just off the beach, the Moorish-style Sharm Resort Hotel, El Pasha Bay is a dream hotel for water-lovers. From an abundance of swimming pools, to direct access to the Far Garden coral reef, ideal for snorkelling, the resort offers a wealth of water-side activities to enjoy.
Discover Sharm Resort Hotel, El Pasha Bay all-inclusive from just £514pp »
Ghazala Gardens Hotel
Discover the bustling heart of Naama Bay from the 5-star Ghazala Gardens Hotel, Naama Bay. Tantalise your senses with one of Egypt's few Brazillian restaurants, discover incredible swim-out suites and more. The resort centres around a fantastic lagoon-like pool area, complete with its very own mad-made beach, a private sandy beach lying just across the road.
Discover Ghazala Gardens Hotel, Naama Bay all-inclusive from just £542pp »
Hilton Sharks Bay Resort
Soak in incredible Red Sea views from the stunning beachfront location of Hilton Sharks Bay Resort. From a mini golf course to a diver centre, 7 swimming pools to family-friendly entertainment around the clock. This stylish resort offers the best of Sharm el Sheikh, with the colourful Red Sea marine life, right on your doorstep.
Discover Hilton Sharks Bay Resort all-inclusive from just £730pp »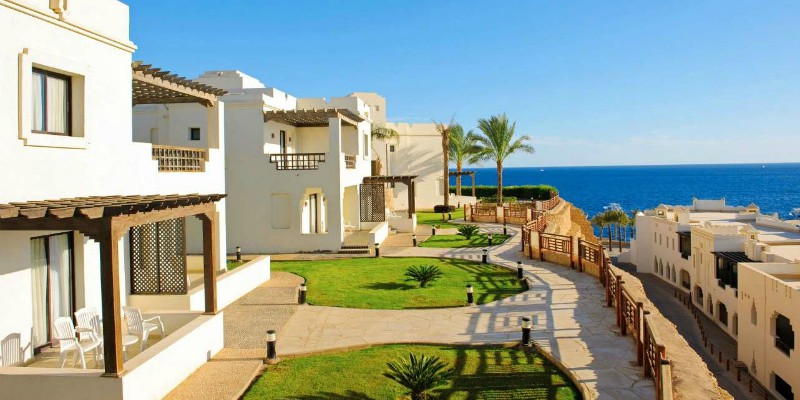 Last-Minute 2019 or a New Year Treat
With the new year looming, December could be the perfect time to make a last minute escape to Sharm el Sheikh for some winter sun. With limited departures to a selection of pampering four and five-star resorts, you could be off to the sun in no time.
Looking for a way to let your hair down after the busy activity of Christmas? Searching for a way to beat back those January blues? Or, is your new year's resolution to travel more? Escape to sunny Egypt this January to tick all of your holiday boxes, without breaking the bank.
Unexpected Experiences in Sharm el Sheikh
Head to Nabq National Park in Sharm el Sheikh for an experience of nature at its finest. Covering around 600 square miles, the breath-taking nature reserve is home to an abundance of wildlife including gazelles, Nubian ibexes and more.
Looming in the background is the magnificent Mount Sinai. A popular pilgrimage for Christians and world-travellers alike. Here, jaw-dropping views and ancient chapels can be found.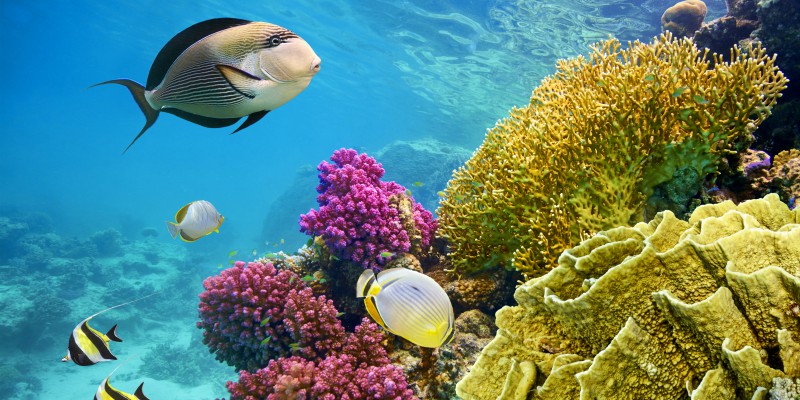 Ready to discover Sharm el Sheikh for yourself? Click the button below to view the collection. Or, click here for more Egypt holidays.