Cape Verde Unpacked – The Ultimate Cape Verde Guide
A tiny archipelago floating off the West Coast of Africa, Cape Verde offers a serene retreat off the beaten path with year-round sun. A diverse set of islands, each offering something unique. Here is our definitive guide to the Cape Verdean islands, with a break-down of some of our favourites.
About the Cape Verde Islands
Made up of ten islands, Cape Verde is the perfect year-round sun destination, with winter months being the perfect time to enjoy some of its charms. With everything from mountainous sand dunes, to leafy forests across the islands, the sheer range of diversity makes it a must-visit destination.
Completely surrounded by sheer ocean, Cape Verde has developed its own unique personality since discovery by the Portuguese in 1456. From the incredible beaches and water sports of Boa Vista and Sal, to the creative hub of São Vicente. The active volcano of Fogo, to the impenetrable green peaks of Santo Antão. A wealth of experiences await.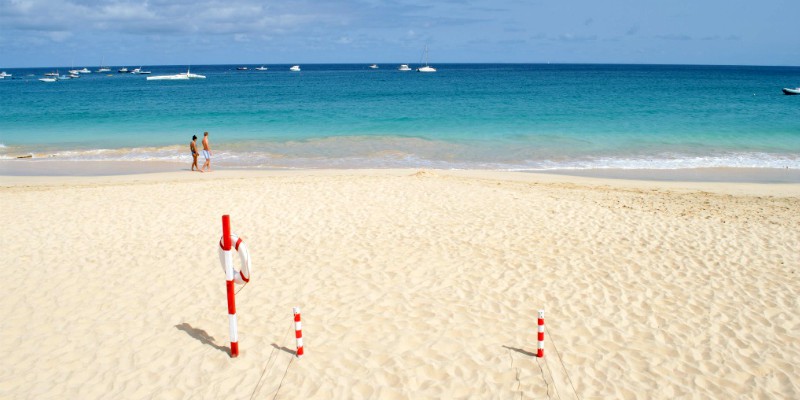 Sal
From salt planes rumoured to make you look ten years younger, to incredible surf spots and protected turtle nesting sites. Sal is an island of many nuances. Head to the island between July and October and you might just spot the turtle nesting season in full swing. Be sure to book with a reputable guide if you want to check out the nesting sites for yourself.
Those after something more unusual on this sand-covered island should head to Viveiro. The island's greenest spot, these botanical gardens contain a mix of friendly animals with an abundance of plant life. For a spa day with a twist, Pedra de Lume promises skin-rejuvenating waters housed in mammoth salt lakes you can float in. Other attractions include Buracona, an eye-like gap in the rock that glows bright blue where the sun hits it. The island even offer the chance to paddle with lemon sharks!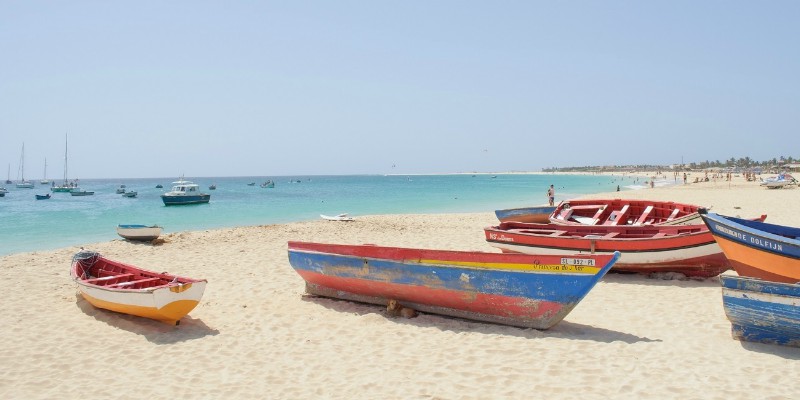 Boa Vista
Encompassing flawless coastal views, golden sands and endless oceans. Boa Vista is a dreamy island sat on the easternmost point of the Cape Verde archipelago. Home to one of the most important nesting sites for loggerhead turtles, you might even be able to spot a passing humpback whale! Wit such fantastic beaches, it's no wonder Boa Vista is also home to a string of luxurious resorts, dotted along the coastline. Paired with Sal, the island has an almost Martian landscape. With large flat stretches, the highest point reaches just 390 metres.
Check out our Boa Vista escapes »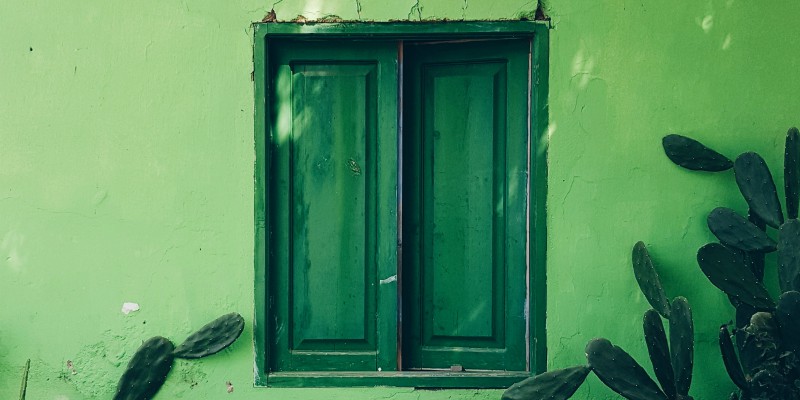 Top Experiences Across Cape Verde
 Witness the giant loggerhead turtles come ashore during nesting season

Float in the salt flats of Pedra de Luma

Visit Shark Bay to get up-close-and-personal with the resident lemon sharks

One for the adventurous – Climb Pico do Fogo, Cape Verde's highest peak and only active volcano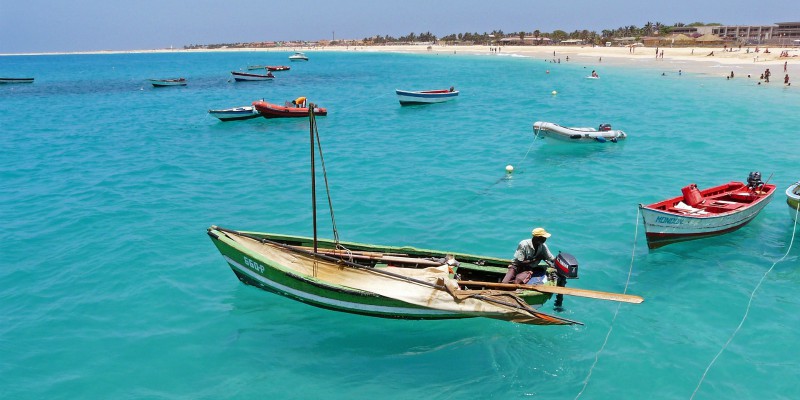 Ready to get started on your Cape Verde adventure? Click the button below to take a look at our incredible resorts. Or, click here for more from Tropical Warehouse.