Discover Stunning Sharm el Sheikh
Sharm El Sheikh is the holiday destination for you, regardless of what you're looking for!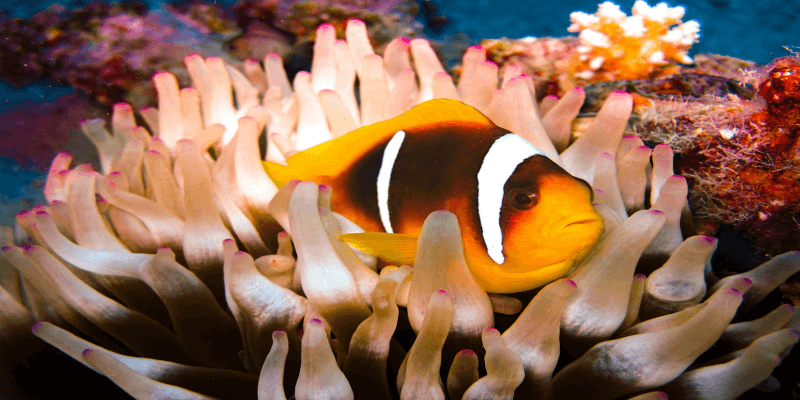 Now, admittedly, Sharm El Sheikh won't be for everyone. But if you're the type of person who loves sandy beaches, year-round stunning weather, mesmerising marine life and reams of excursion options, then it will be perfect for you. So, chances are, it's the holiday destination for you.
With its picture-perfect beaches, Sharm El Sheikh is nestled on the southern Sinai Peninsula of Egypt. The stunning, sand-swept, city sits on the coast of the shimmering Red Sea and plays host to some idyllic scenery, like the beaches at Nabq Bay and Shark Bay as well as Naama Bay & Ras Um Sid.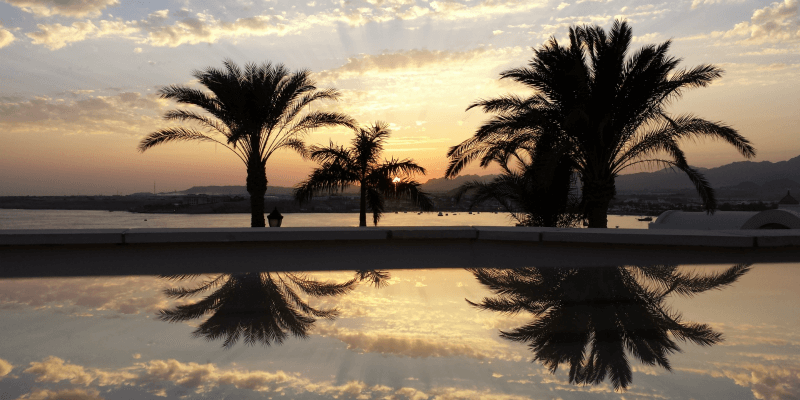 Famous for its picturesque location right on the Red Sea, snorkelling and diving tend to be the activities of choice for many-a-Sharm el Sheikh visitor. Coral reefs aplenty mean that the crystal-clear waters of the beautiful Red Sea play host to and abundance of the most spectacular marine life on the planet.
This plethora of pelagic activity ensures that not only is Sharm el Sheikh an excellent sea holiday destination, it's also a brilliant family holiday option too. Imagine the thrill any budding David Attenborough's would feel when confronted with this miasma of superb marine biology!
Well it's a good job, then, that we have a similarly vast range of hotels available in Sharm el Sheikh now. So whether you're looking to take your little explorers away, find some warm water for just the two of you, or take a solo voyage on the Red Sea we have the accommodation answer.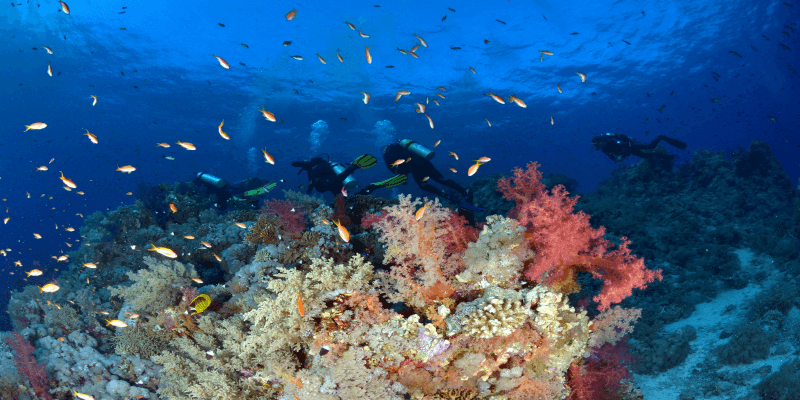 With its elevated location atop a high plateau offering superb views out over the Red Sea and Tiran Island, The Grand Hotel is situated just 15 minutes away from Naama Bay. Featuring connecting rooms and the choice of snorkelling in the Red Sea or taking a dip in the eight on-site pools it's perfect for entertaining those older kids.
The Grand Hotel in Sharm el Sheikh isn't just about stunning views and snorkelling though. Its lofty perch above the bay also means that you can try some delectable seafood during your stay. But if seafood isn't your thing, don't panic, you're bound to find something that tickles your fancy The Grand's eight other restaurants.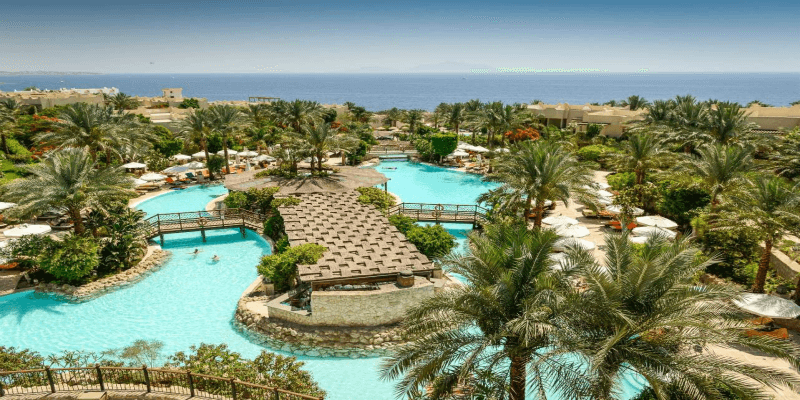 The ideal place for families of all ages. Reflecting the diversity of Sharm el Sheikh and Naama Bay perfectly. With access to private beaches, lagoon-like pool areas, shopping and restaurants and bars. Ghazala Gardens Hotel has it all.
There may be plenty on the menu activity-wise at Ghazala Gardens Hotel, but there's even more choice on the menu at mealtime. Choose from a range of delicacies and cuisines including the rare sight of a Brazilian restaurant in Egypt.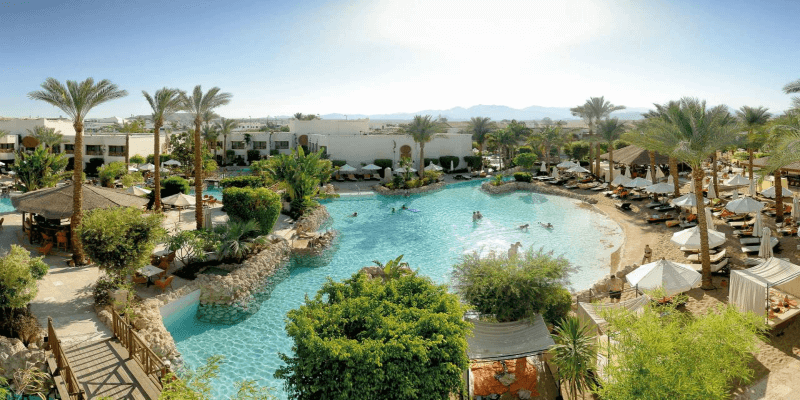 Moving away from Naama Bay there's the equally stunning El Pasha Bay. Sharm Plaza Hotel finds itself perched splendidly on this idyllic lagoon. With the superb Far Garden Reef right on your doorstep, diving from this resort is a must do! Away from the sea, Sharm Plaza's unique village-like layout offers more of a neighbourhood vibe to your break.
While the excellent location of Sharm Plaza Hotel does allow for some first-rate diving conditions, it also has an even more practical plus point. Say goodbye to travelling for hours in the stuffy conditions when you get off the plane, transfers from the airport to Sharm Plaza take just 20 minutes.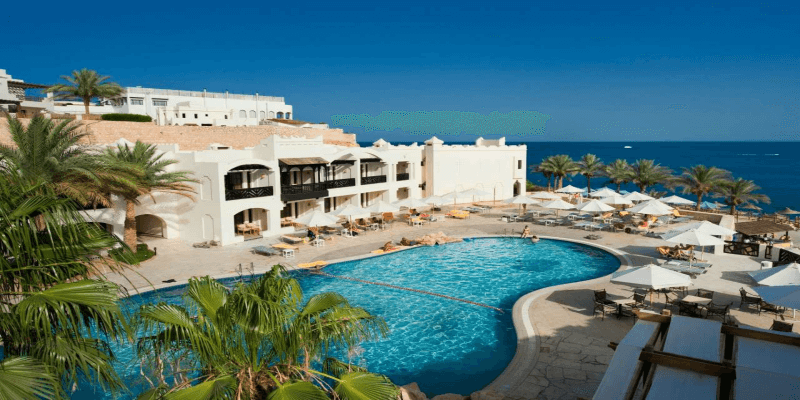 Of course, just because you're on the doorstep of the Red Sea in Sharm el Sheikh, you don't have to head straight for the beaches and reefs. There's plenty of other experiences to be had away from the coastline.
If you come out of the sea for a minute you've got a plethora of choices ahead of you. There's the safaris and hikes on offer at Ras Mohammed Nature Reserve, or how about Ras Um Sid's go-karting track?
But if you're looking for something completely different, would you believe that you can also head off ice skating in this topical paradise?! Soho Square's shopping centre offers just such a thing! Who knew?!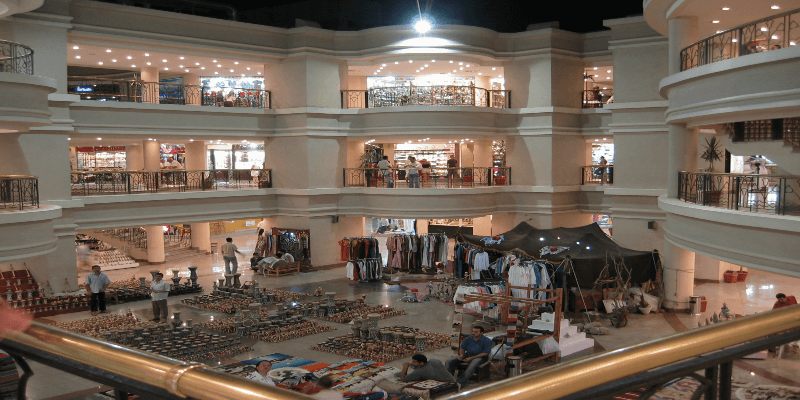 Start 2020 the right way
With the New Year celebrations now well-and-truly behind us, there's never been a better time to head for Sharm el Sheikh. What could be better to fill-up your good vibes tank at the start of a new decade than the promise of a break in the Egyptian sun on a great deal?
It's a proven fact that there's no better way to beat those new year blues than with lashings of vitamin D! Don't ask to see our research, just grab your passport, dust off that beachwear and head for Sharm el Sheikh.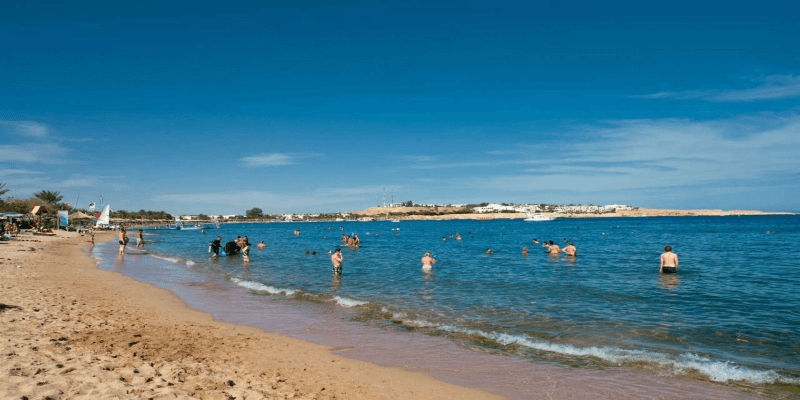 It may just be one destination, but Sharm el Sheikh has worked hard to ensure it is an ever-developing wonderland for all. So whatever you want from your break, you can find it in this Egyptian paradise.
Give our specialist team a call now on 0844 644 8351 for more travel advice about the amazing resorts outlined above. Or to simply find out more about Sharm el Sheikh and the other amazing holiday destinations in Egypt.