The Maldives Travel Guide: All You Need to Know
Let our Maldives travel guide tell you everything you need to know about this incredible archipelago.
Ultimate beauty, unrivalled serenity, and romance in abundance. This awesome archipelago is the ultimate luxury escape and our Maldives Travel Guide will tell you why you'll truly find nowhere else like it.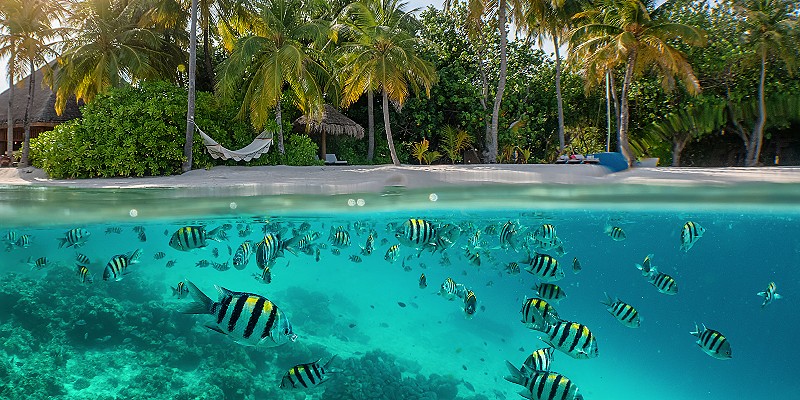 ---
Maldives at a glance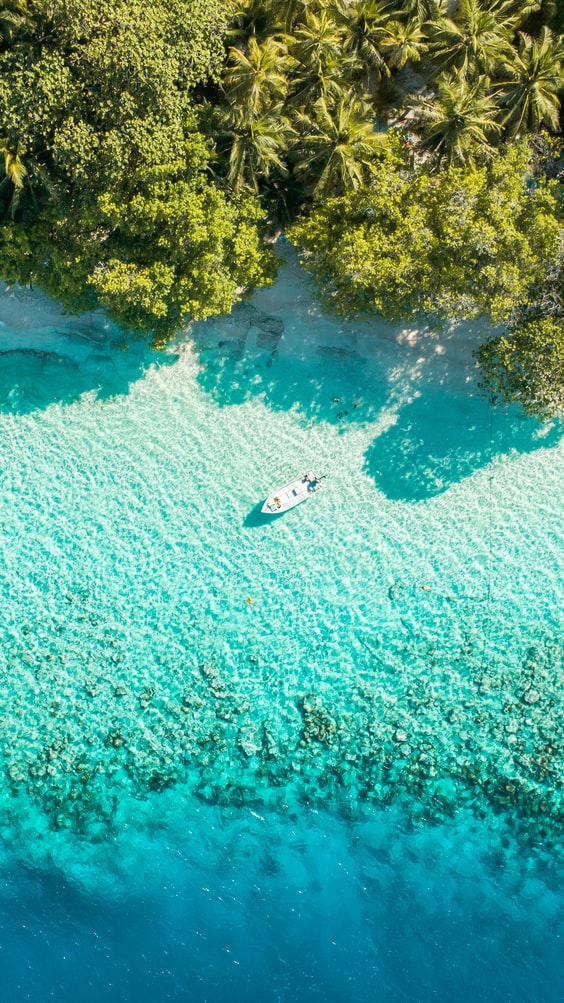 Best time of year to visit: November to April
Capital: Malé
Currency: Maldivian Rufiyaa
Main Language: Dhivehi
Flight Time: Approx. 12 hours 30 minutes
Time Difference: GMT +4
---
What are some interesting things about the Maldives?
Atoll-tally amazing place to visit
The Maldives is made up of 26 natural atolls and 1,000 islands. Each dot of land peeks out of the surrounding turquoise lagoons, like pearls glistening waiting to be discovered.
Once uncovered, and your toes sink into the powdery white sands, you'll find some of the world's best award-winning resorts inviting you with open arms.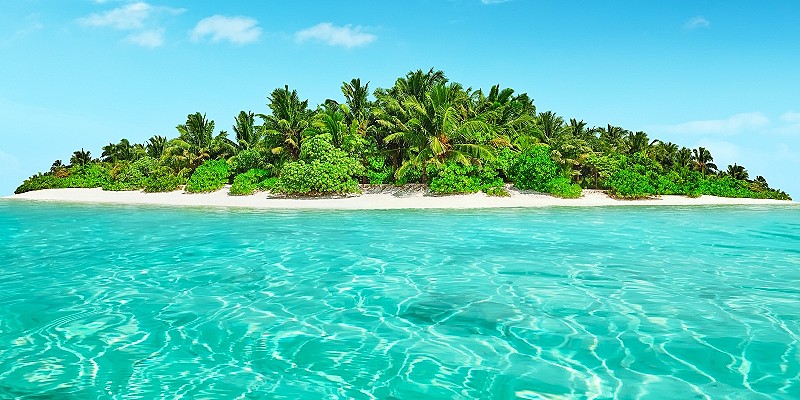 ---
Resorts of wonder
Most resorts have their own private island in the Maldives, ensuring an experience which feels personal and intimate. World-class spa's, butler service and superior dining give your mind, body, and soul a break from everyday life.
The jewel in the Maldives' crown is the quality accommodation. You'll be spoilt for choice between luscious garden villas, chilled-out beach villas, ultimate indulgence with an over-water villa and more.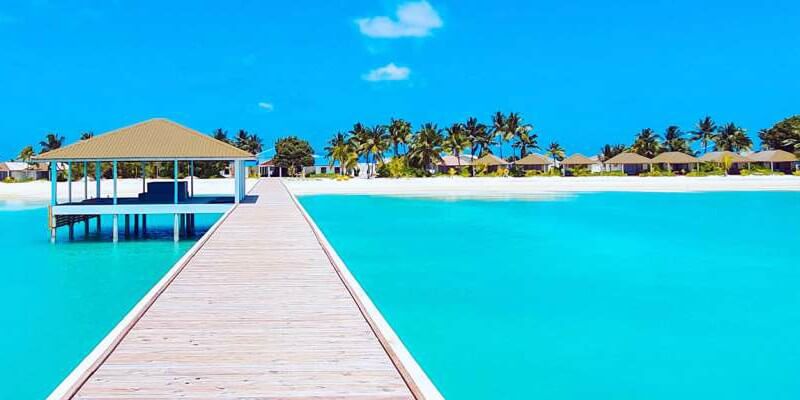 This opulence has made it a firm favourite with couples and honeymooners. A true haven to start your adventure as man and wife in the best way possible.
While its beauty is the main attraction, there are many elements that make this archipelago so incredible.
---
Cultural beauty
The Maldives is steeped in culture and tradition, formed by a mosaic of different nationalities. It's predominantly shaped through Indian, Sri Lankan, Malaysian, Indonesian, Persian, and even African influences. This fusion creates a richness to the country and its people.
The music and dance, for example, highlight this merging of traditions. Bodu Beru, the Maldivian national dance, follows a distinctly East African rhythm.
The cuisine, however, will take you to South Africa and India with rich, bold yet indulgent flavours. You'll find many delicious curry's, infused in powerful spices, balanced with creamy coconut milk. Fish is also big on the menu, owing to the diverse underwater world that you're bound to find.
The Maldivian people themselves are very attached to the turquoise tides that surround them. Many native families use the waters as a way of income through sea-fishing, as well as using the freshly caught fish the basis of their daily meals.
---
Transfers like no other
We all know the feeling of stepping off the plane and landing in your holiday destination. The excited butterflies fluttering in your stomach as you make your way down the plane steps, the heat engulfing you from head to toe.
Well, the Maldives adds to this level of excitement and adventure, as upon arrival in the capital Malé you'll need to travel by seaplane or speedboat to get to your private island.
---
Speedboats
The speedboat is the more cost-effective option. Upon arrival in Malé airport head just across the road to jump into the boat. Your resort take care of the boat, so they all vary in look and feel. BUT you'll be sure to find it a comfortable start to your holiday.
In addition to arriving like James Bond, you'll likely see some beautiful sights along the way like small uninhabited islands, or maybe even a dolphin or two!
---
Seaplanes
Seaplanes are recommended for those islands a bit further than an hour-and-a-half speedboat ride. But, for most resorts you'll be given the option of boat or plane. We'd recommend the seaplane for at least one of your return transfers. It's not only practical, but a thrilling excursion as you'll capture incredible aerial shots of the Maldives on your journey.
The seaplane terminal is just a short bus ride from the airport. They're scheduled for departure at various times during daylight hours. You'll likely be sharing with up to 15 other passengers, and you may need to stop to offload the passengers at other resorts. Most seaplanes will have a 20kg luggage limit.
Boat?

Sea Plane?
---
Fun under the waves
Year round warm water temperatures and excellent underwater visibility have resulted in The Maldives winning the Leading Dive Destination 2020 at the World Travel Awards.
---
North Malé Atoll 
Track down Lion's Head and Wattaru Kandu dive sites – for a chance to spy a majestic reef shark sightings. In Wattaru Kandu you'll also find stingrays and garden eels. Lankanfinokhu, or 'Manta Point', as it's known, is a wonderful spot to see, you guessed it, manta rays! Being cleaned by colonies of cleaner fish. Perfect for beginner divers or snorkelers wanting to greet some underwater friends.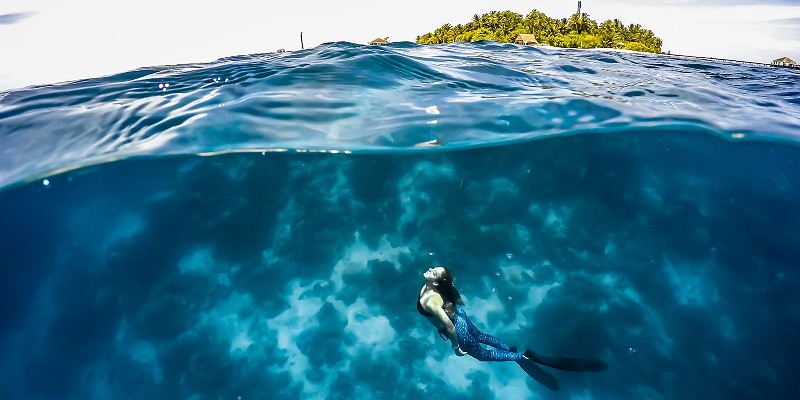 One of the most famous spots in the North Malé Atoll is Mushimasmingali Thila, or "Fish Head" as it's known. A steep-sided coral outcrop featuring multi-level ledges and caves, adorned with black coral, anemones and sea fans.
There's also an abundance of sea-life including Napoleons, fusiliers and even barracudas! However, the biggest draw is the abundance of grey-tip reef sharks.
---
South Malé Atoll
Hukrueli is another great place to see rays and cleaner fish. Head for Maaya Thila, a protected marina area. There you'll stand a chance of spying white-tip sharks, turtles, zebra morays, and the elusive guitar shark.
Thrill-seekers of the world unite at Hanigaru lagoon in the Baa Atoll to spot manta rays and whale sharks. June-September, during monsoon season, is a great time to visit when the lagoon is filled with plankton.
---
Advanced Dive Spots
A sought-after spot for the more experienced divers is the Wreck of Maldive Victory.
While it's not too far from the airport, and therefore may not be on your list if your heading to the further afield resorts. If you're a keen diver we'd encourage you to put it on your list.
The site displays an almost entirely intact ship, sunk in 1981, sitting at 115 feet. It's home to a rich growth of sponges, coral, tubastrea and a variety of fish. However, this site is a bigger challenge owning to its stronger currents – so we'd only recommend if you are fully trained and have done similar dives before.
---
Other things to do
March-October will guarantee you some incredible surfing time, with June-August promising the biggest waves.
Canoeing and kayaking, which is a great way to explore the surface of the calm waters
Fishing is also hugely popular, not only with the locals, but with those who are big into the sport.
Whale Submarine takes you along the ocean reef and you'll embark on your magical journey though the waters. Perfect for children, or those who aren't into diving.
---
Get closer to the water
As we've shown, the Maldives aren't just about incredible beaches.
However, the pull of the ocean is undeniable here. So much so, that we have to say, the best way to get the optimum view of the true beauty of the Archipelago is from the balcony of an over water villa.
While many countries have tried to replicate the wow-factor which comes from an over water villa in the Maldives. In truth, nowhere else comes close.
Don't believe us? Then check out our top over water villas in the Maldives now and tell us you're not ready to pack your bags.