The Best Things to do in Mahé: A Seychelles Itinerary
This amazing archipelago isn't just made up of beautiful beaches and swaying palm trees, get ready to discover our list of the best things to do in Mahé.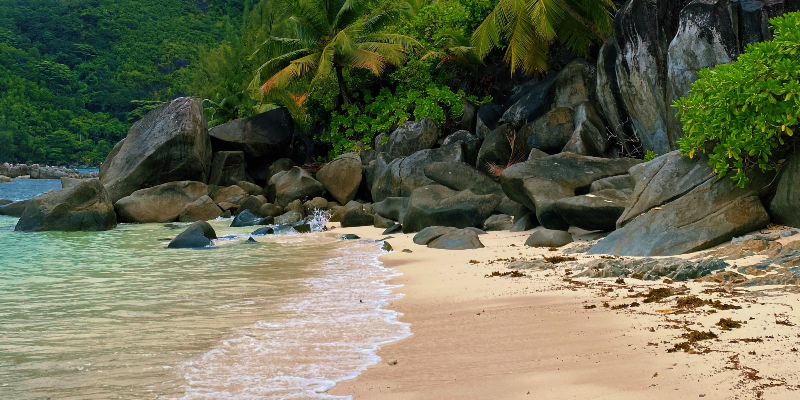 If you've checked out our Seychelles Travel Guide, Mahé should have caught your eye with it's fun-filled itinerary and beautiful landscapes.
Well, we have come up with a list of the best things to do in Mahé that will keep you busy during your whole trip. But keep reading to find out more!
Visit the capital
Sir Selwyn-Clarke Market
Arul Mihu Navasakthi Vinayagar Temple
Stop in at the National Botanical Gardens
Hike through Morne Seychellois National Park
Go surfing at Anse Intendance
Chill on Beau Vallon
Takamaka Rum Distillery
Eden Island
---
Some more about Mahé
Seychelles is a tropical 115 island country within the Indian Ocean off East Africa and is often referred to as paradise on earth. Mahé is one of the magnificent islands which makes up this country.
There are plenty of exhilarating experiences to enjoy on Seychelles' largest island. And, although Mahé is the largest, it is only 4 miles wide and 16 miles long.
90% of the country's population resides on this wonderful island, making it the most developed island in the Seychelles archipelago.
The city of Victoria is the capital of Mahé Island, here is where you will find the International Airport of Seychelles. Most flights into the country touch down here.
---
Fun Fact:
Victoria is one of the smallest capital cities in the world but is the largest city of the Republic of the Seychelles. It only has two sets of traffic lights!
---
What are some interesting things about the Mahé Islands?
History
Mahé used to be a pirate hideout and many pirates used to seek haven there. One of their favourite hideouts was located on Anse Forbans beach, also known as Pirate's Cove.
According to legend, there is treasure worth £100 million buried on the island. Frenchman Olivier Levasseur is said to have hidden his treasure on the island after a hot pursuit in 1716.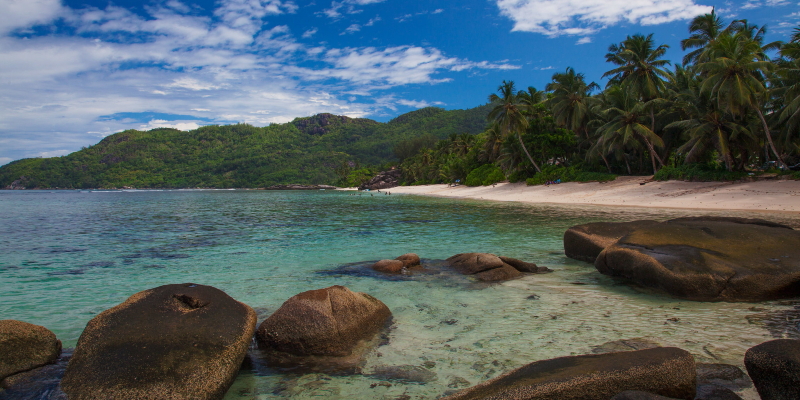 With many attempts over the years to locate the loot, two men dedicated their lives to the hunt. Known as the 'Treasure Man' to locals, Reginald Herbert Cruise-Wilkins hunted for 27 years until his passing in 1977. His son now carries on his legacy and is still on the hunt for the treasure.
With the treasure still out there, would you be tempted to try and find this pirate's booty? Finding all that loot would definitely be one of the best things to do in Mahé!
---
Wildlife and nature
Esmeralda is aged over 170 years old and weighs in at around 670 pounds. Oh, we forgot to mention he is the heaviest and oldest living land tortoise in the wild!
You can find him on Bird Island, which is just a 30 minute flight away from Mahé. You can also spot him in the Guinness Book of World Records- how cool is that?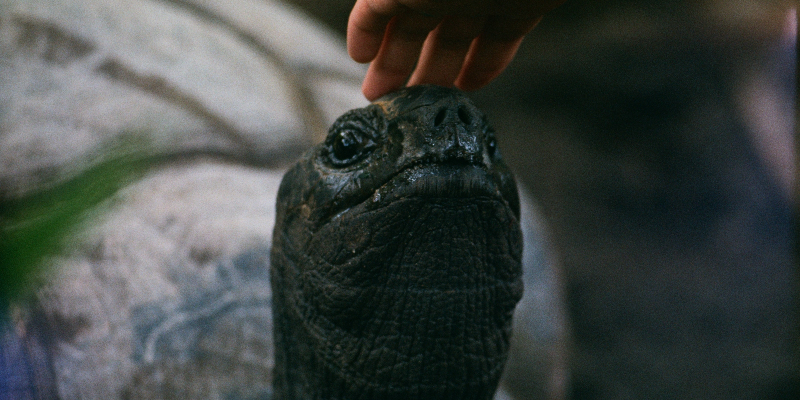 Along with giant tortoises, you can also find the very rare, but beautiful, jellyfish tree on Mahé Islands.
This unique species went missing for almost 70 years and was sadly thought to be extinct. Until it was rediscovered on the island again in the 1970s. It is considered a miracle by scientists, and today they are working hard to keep the species alive.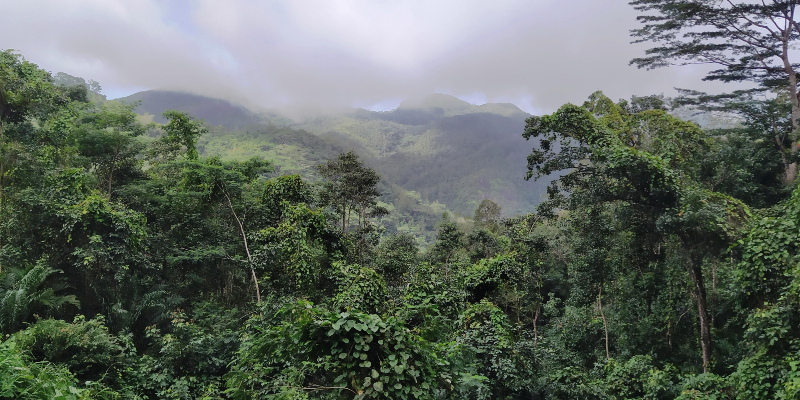 The jellyfish tree can be found in four different locations in Mahé and there are 86 of them in total. All of the locations are included in the Morne Seychellois National Park, but we'll go into that a bit more later on.
Hundreds of visitors flock to see this amazing plant every year, so we'd say it's one of the best things to do in Mahé. You will never see a species like it, and it is a must see on your Mahé bucketlist.
---
So, what's on the itinerary?
Visiting the capital of Victoria
Start of your trip in the island's colourful capital, Victoria! Your trip to Mahé isn't complete without a look around this vibrant city. With it being so small, you could dedicate a day to seeing everything it offers.
At the centre of the city is a mini Big Ben, also known as the Victoria Clocktower, one of Seychelles' national monuments. It chimes regularly on the hour, so you won't lose track of time as you explore the lively city.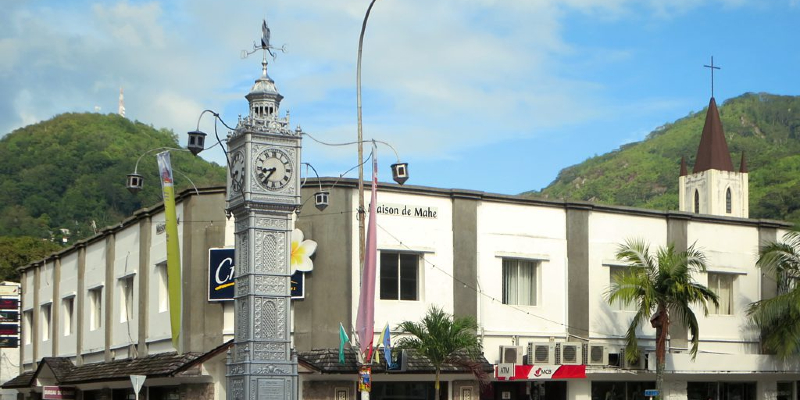 Sir Selwyn-Clarke Market
A must-do on your trip to Victoria is a visit to the Sir Selwyn-Clarke Market. This bright and busy market is home to fresh fruits, vegetables, fish, meat and spices.
There are also boutiques selling perfect trinkets and souvenirs, clothing stores and also local art stores. With the energetic atmosphere and friendly locals, you will truly get a feel to the way Seychellois live their everyday lives.
Arul Mihu Navasakthi Vinayagar Temple
One of the best things to do in Mahé is visit the incredibly unique Arul Mihu Navasakthi Vinayagar Temple.
The rainbow of colours and many figures of Hindu deities make up for the size of the temple, as it is not that large. It is the only Hindu temple in the Seychelles, but it is not hard to spot due to it's incredible exterior.
The vibrant National Botanical Gardens
Located on the outskirts of Victoria in Mont Fleuri is the stunning National Botanical Gardens. The Gardens were initially set up over 100 years ago as an experiment during colonial times. Today, visitors can enjoy the tropical shrubbery and lush plant life which covers the area.
Although Esmeralda the giant tortoise doesn't live here, you can still find other giant tortoises, some of which are over 150 years old!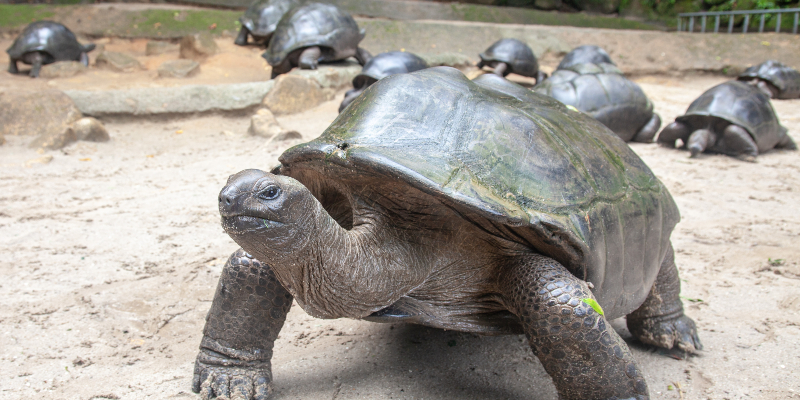 Enjoy a shady walk beneath the palms as you take in the breath-taking scenery. Then, stop off at the garden's café and enjoy a refreshing drink amongst the verdant rainforest.
---
Hike through the Morne Seychellois National Park
After exploring Victoria, head across to Mahé's west coast and the Morne Seychellois National Park. The National Park covers a fifth of Mahé and is dominated by thick jungle and Mahé's tallest mountain.
Hikers can discover the incredible areas of untouched beauty through the park's hiking trails. Enjoy the magnificent panoramic views and catch glimmers of the endemic birds which inhabit the park.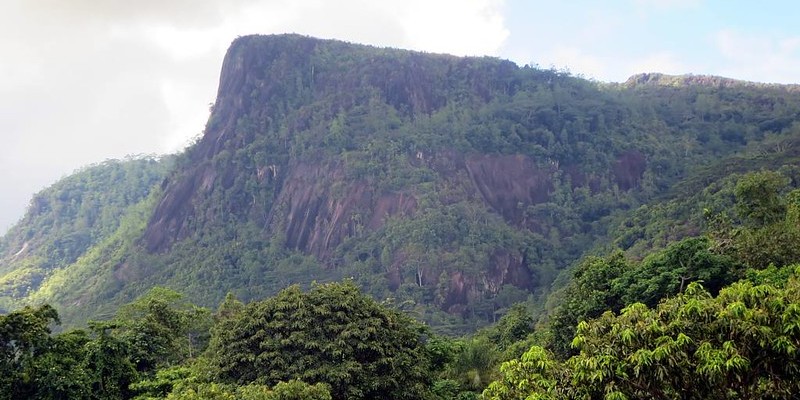 For the adventurers, climb up Morne Seychellois mountain for an experience that cannot be beaten. This hike usually lasts around five hours and is for the more skilled hiker. But, the views make it worth the leg pain and it comes up top as one of the best things to do in Mahé.
---
Beaches
Get your surf on at Anse Intendance
Get ready for half a mile of powder white sand and epic currents. Anse Intendance is the perfect beach for those wanting to ride the waves as they reach impressive heights. It's one of the best things to in Mahé if you're looking for a thrill.
It is also a beautiful spot to sunbathe and watch the day go by due to the picturesque views. The thick forest backdrop amongst the mountain makes this a real post-card worthy location.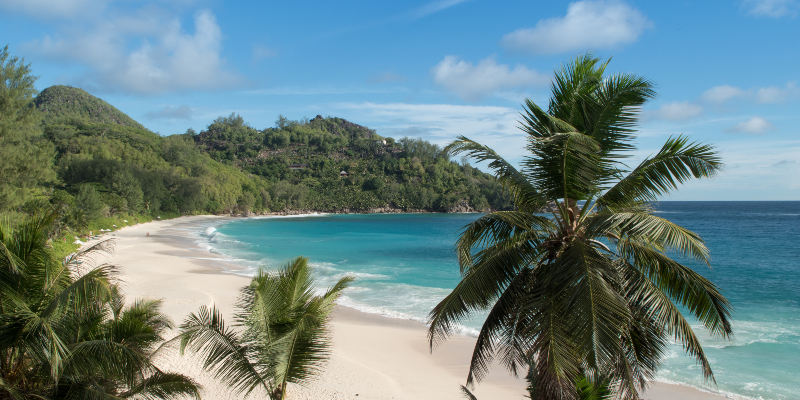 Reaching the beach is easy by transport, as the bus stop is just a few minutes away, and there are carparking spaces available.
Quench your thirst at the small beach bar which offers drinks and snacks to keep you going for the day. Or bring a picnic with you and enjoy your food in this slice of paradise.
---
Chill out at Beau Vallon
Popular amongst tourists and locals is the remarkable Beau Vallon beach. As one of the longest beaches in the Seychelles, Beau Vallon offers beautiful scenery and wide-ranging activities.
The clear calm waters mean you can pack your snorkel and take a dive around the kaleidoscope coral reefs. Discover the incredible marine life and then dry off on the soft white sand with a refreshing coconut drink.
A perfect resort to make Beau Vallon your base is the Fisherman's Cove Resort. Step out of the resort and into a piece of heaven with the shimmering sea and swaying palm trees.
---
Head over to the East Coast
Even as the most built-up area of Mahé, you can still find some amazing hidden gems at the East Coast.
One of our favourites and one of the best things to do in Mahé, is take a trip to Takamaka Rum Distillery.
Explore the Distillery on one the super interesting tours, and find out more about the 20 year journey in creating a delicious rum.
The best time to catch a tour is between 11am and 1pm, but don't worry if you miss this slot. Whilst you wait you can check out the old medicinal gardens, stopping off at the gift shop to stock up on the good stuff.
As a 200-year-old estate that was once home to coconut oil, and cinnamon and patchouli distilleries.
Now, Takamaka is now a thriving rum distillery unearthing new flavours and providing a top-quality drink.
---
The only artificial island in Seychelles: Eden Island
Although Eden island is not a natural beauty, this artificial island still has the wow-factor. Building of the island began pre 2000 up until 2006, and this luxurious island is now home to stylish villas and apartments.
Visitors to Eden Island have access to the great amenities, such as a two-storey open air mall, supermarkets, restaurants and cocktail bars.
Holidaymakers can also enjoy the designer boutiques and treat themselves to a flashy holiday gift.
Explore the international deep-water marina and be amazed by the super yachts which are docked at Eden Island. It's the perfect location that gives out A-lister vibes and it's one of the best things to do in Mahé if you're feeling boujie!
---
I've heard enough, I'm ready to pack!
We hope this guide has helped you discover how incredible Mahé truly is. We know Seychelles is often thought of as just beautiful beaches, but there is so much more to uncover.
From hidden treasure to extraordinary hiking trails, we think it's impossible to not love Mahé.
If you're ready to book a trip away to Mahé, Fisherman's Cove Resort offers a wealth of beauty on this wonderful island. Click the button below to get your quote!