Super-Charge Your Dubai Escape at JA Ocean View Hotel
A vibrant and stylish retreat on the outskirts of an incredible city. JA Ocean View Hotel offers beaches, luxury and an unforgettable experience.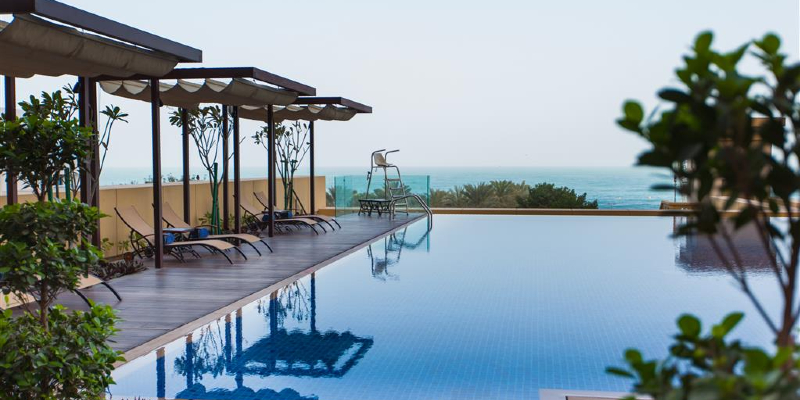 Location lowdown
Located in one of the most popular spots in the Emirates is the beautiful JA Ocean View Hotel. With guaranteed sea views from every room, the exotic stretch of coastline made up of the Arabian Gulf, makes waking up in the morning a whole lot easier.
As part of the Jumeirah Beach Residence (JBR), JA Ocean View Hotel is right on the doorstep of 'The Walk'. A lively promenade that offers restaurants, shops, and strolls across the beachfront. Browse boutiques as you take in the sunshine, and stop off for delicious food treats along the way.
Views of the manmade Palm Jumeirah are also available from the hotel. An amazing one-of-a-kind archipelago known for its glamorous hotels and upmarket restaurants.
---
Your room
Every room at JA Ocean View Hotel offers a modern and sophisticated space to relax in. With the shimmering backdrop of the Arabian Sea and the luxury facilities, you will be able to fully unwind and enjoy the five-star experience.
Indulge yourself in the minibar and tea and coffee making facilities within your room, as you head out onto your private fully furnished sea view balcony.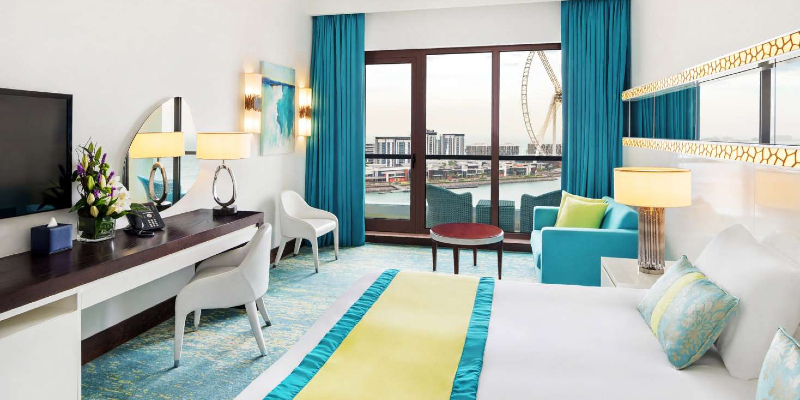 The current offer available at Tropical Warehouse means you get to stay in a Superior Sea View Room with Furnished Balcony. The perfect room for getting a bird's eye view of the beautiful beaches in Dubai.
For those with little ones wanting to enjoy this tranquil retreat, check out the Family One Bedroom Suite. With space for 2 adults and two children, the suite includes a separate living area for kids. So, there is plenty of room for the whole family to chill out.
JA Ocean View Hotel caters for every kind of holidaymaker, from families to couples looking for a romantic break.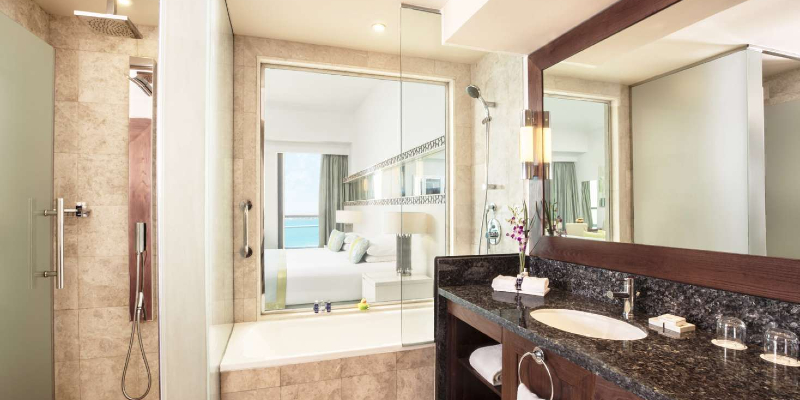 ---
Hotel Facilities
Pools
Take in the incredible sea views whilst having a dip in the hotel's infinity pool. The temperature-controlled pool helps create a calming haven as you discover Dubai's incredible landscapes.
With a dedicated sundeck with sun loungers, you can enjoy a delicious cocktail whilst planning the rest of your evening in the amazing city.
The little ones have their own dedicated kids pool so there is no disturbing the sanctuary of the main pool.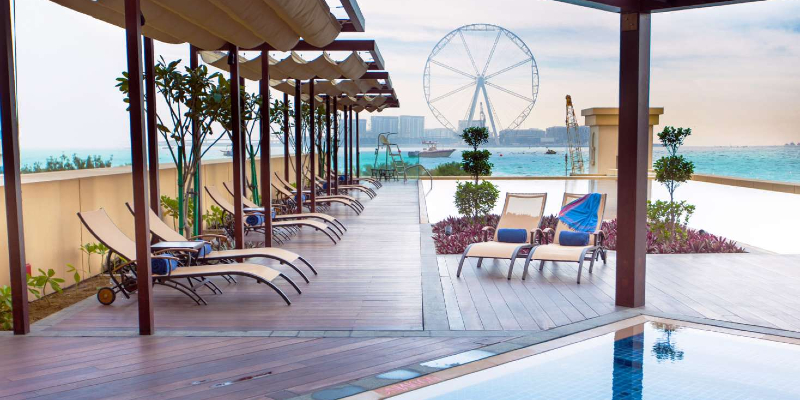 The Fitness Centre
The Fitness Centre is great for those wanting to burn off the calories from the extra drinks and delicious dining they have been indulging in. JA Ocean View Hotel offer a fully equipped gym with state-of-the-art facilities.
So, you can have a run on the treadmill whilst thinking about how tasty your evening meal is going to be..
Once you have finished in the gym, take it easy in the sauna or steam room and relax to your full potential.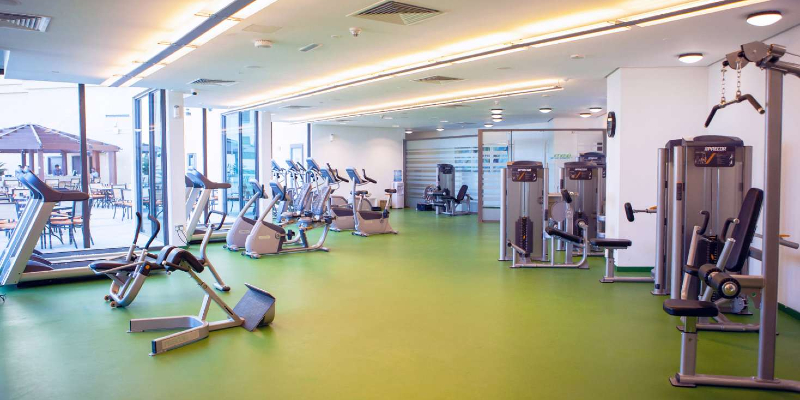 Kid and Teen Clubs
CoolZone Kid's Club is the ideal club for little travellers. They will be creating lasting holiday memories, whilst being safe with the trained staff. With board games, arts and crafts, console gaming and so much more, they won't want to leave!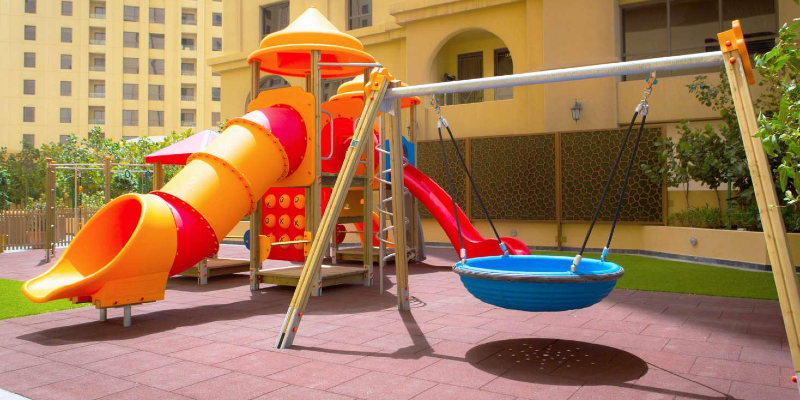 There is also something for the older kids at JA Ocean View Hotel. ChillZone Teens Club is the perfect spot where they can have a bit more freedom whilst meeting new people.
Calm Spa
If you haven't guessed by the name, the Calm Spa is the serene spot to, well, be calm! Known as one of the best spas in Dubai, get ready to be immersed in the spa experience with extraordinary treatments.
Take some time to yourself and leave feeling like a new person. With body wraps and massages, there is a treatment for every part of the body!
There's even a salon in the hotel to help feel even more rejuvenated. Perfect for getting your hair and nails sorted for a romantic meal in one of the hotel's five restaurants.
---
Grab a bite to eat
Serving some of the tastiest cuisine in Dubai are the 5 restaurants you have to try! Offering an amazing range of flavours and delicacies, your belly will be thanking you.
Le Rivage
Le Rivage is a French inspired eatery, which is sure to suit all tastes. It uses the freshest of produce and the menu changes throughout the year, so there's always something new to try. It serves breakfast, lunch and dinner meaning if you like it enough, you can spend the whole day there.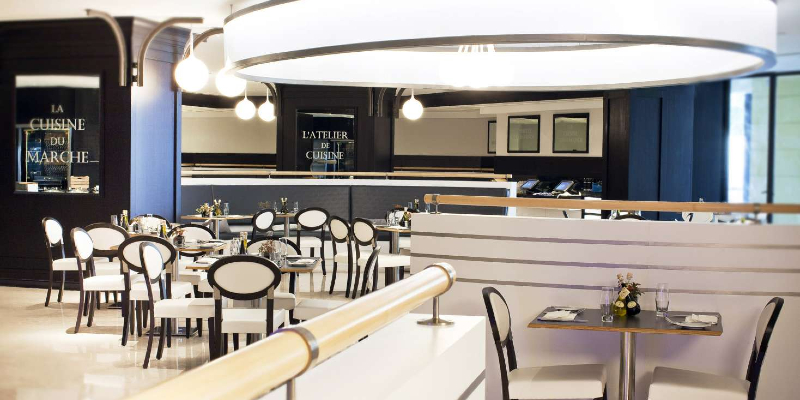 Motorino Pizzeria
Although JA Ocean View Hotel is in Dubai, you still have the privilege of eating New York's best pizza! You can find Motorino Pizzeria in 9 different locations around the world, so you have to try a slice whilst you're at The Walk. If pizza isn't your thing, mouth-watering pasta dishes and fresh salads are also available.
Offside Sports Bar
Offside is a great spot for the sports lovers. They boast that they have the biggest indoor screen in JBR and Dubina Marina! Also located on The Walk, this lively sports bar offers international dishes and classics from the grill. Feel a sense of homeliness as you enjoy beers, burgers, and the best seat for watching a game.
LVL Blu
Al-Fresco and atmospheric are two great words to describe LVL Blu. It's located next to the JA Ocean View Hotel infinity pool, so you have an incredible backdrop as you dine. With a range of different meals available, and refreshing drinks to quench your thirst, you can spend the evening at this amazing restaurant.
Caffé Via
If you're just wanting to grab a quick bite to eat, Caffé Via is the place to go. It's an Italian themed coffee shop that serves fresh pizza, yummy baked goods and premium tea and coffee. The best part, it's open 24 hours so there's always the chance to check it out!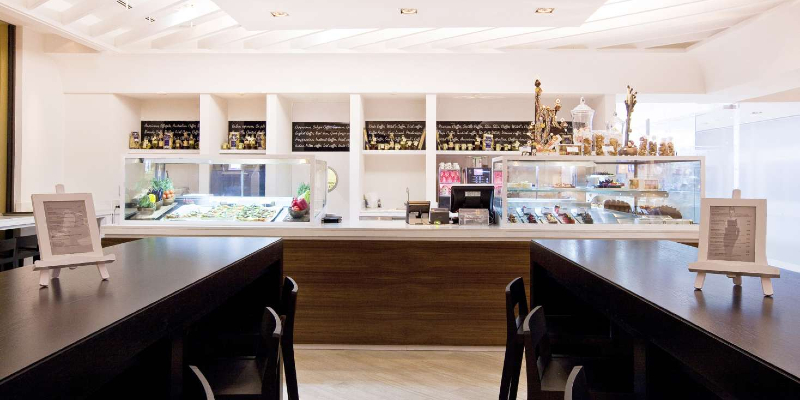 ---
Ready to book your stay?
If you've been tempted by this beautiful hotel, take advantage of our incredible offers available at Tropical Warehouse and click the big blue button below to get a quote! You're one step closer to finding paradise..