Find your Rahaa-ppy place in The Maldives, introducing Rahaa Resort.
Looking for a magical resort in The Maldives? This private island escape is perfect for those looking for beachfront bliss. Let us introduce the idyllic Rahaa Resort…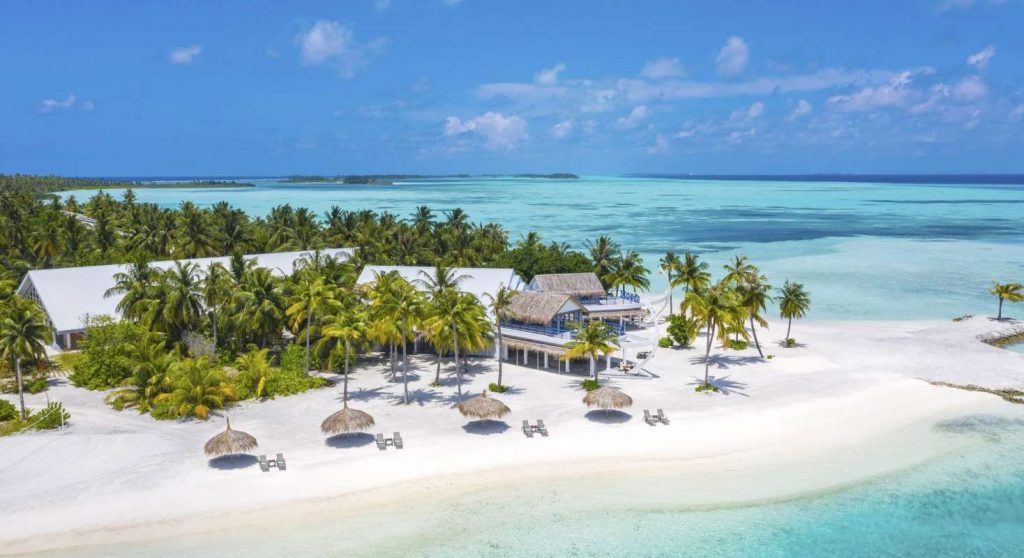 The beautiful Rahaa Resort offers paradise island vibes straight out of Instagram and perfectly encapsulates The Maldives. But what makes this stunning resort stand out from the crowd?

With 100 villas bedecked with modern touches, you're sure to have a comfortable stay on this private island. There's a great choice of villas which whilst contemporary still manage to maintain their Maldivian heritage, and appeal to all types of travellers, from families to honeymooners.
Fantastic leisure facilities, delicious dining and gorgeous scenery all combine to make this one of our top resorts in the Maldives. Little adventurers have their own kid's club and the fitness facilities are top-notch.
---
All eyes on the island
A calming oasis awaits at Rahaa Resort. Serenely located on the Laamu Atoll, Rahaa Resort is one of the islands in the southern Maldives. Surrounded by the glistening waters of the Indian Ocean, Rahaa Resort is a hidden gem.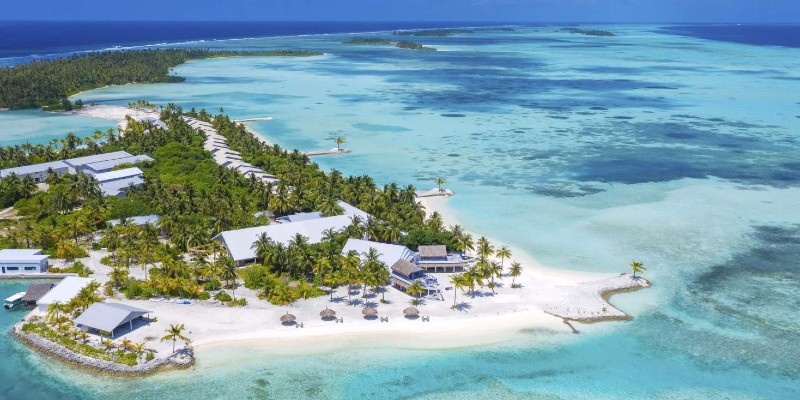 The island itself showcases its natural beauty in a glowing light. There's plenty of lush vegetation, a powder-white sandy beach and even a natural saltwater lake. Upon arrival to Velana International Airport (popularly known as Malé) you'll take a short domestic flight to Kadhdoo Airport, followed by a boat transfer to the resort. Endless ocean views and a warm welcome from the friendly staff await you when you arrive.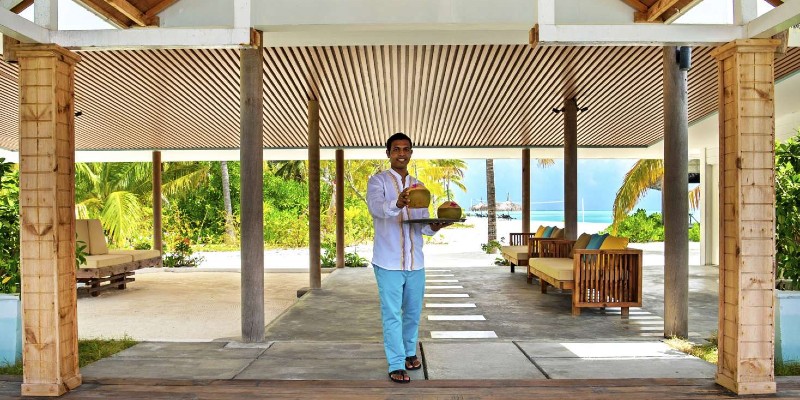 Amazing Accommodation
Water is a key feature here, and with a choice of two types of villas both focused around the calming influence of water, you'll experience a tranquil and relaxing stay. Plus, all villas have been designed to encapsulate traditional Maldivian style.
Lake View Villas
Lake view villas afford you the privilege of waking up everyday to mesmerising views over the natural saltwater lake. These spacious villas come complete with a soaking tub and al fresco rain shower if you'd like to embrace island life. Privacy is maintained with the addition of your own private garden from which to enjoy scenic sunsets as you wind down for the evening.
Ocean View Villas
Alternatively choose to stay in an Ocean View Villa and let the soothing waves of the Indian Ocean be the soundtrack to your stay. Imagine waking up every morning, opening your sun terrace and having direct access to the beach. Trust us, it really is the best way to start every day on holiday. Our current offer for Rahaa Resort includes a complimentary upgrade to an Ocean View Beachfront Villa so this dream can become reality!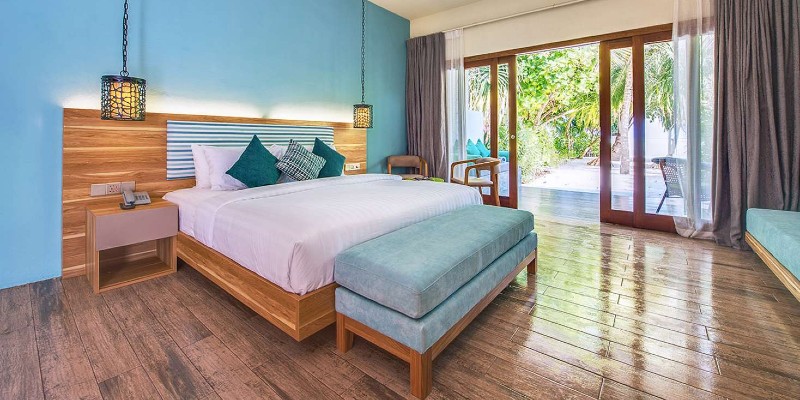 Find serenity at the spa
Whilst an escape in the Maldives is guaranteed to afford you some well-deserved rest and relaxation, at Rahaa Resort you have the added benefit of a sumptuous spa. Add an extra element of luxury to your stay with an indulgent visit to the onsite spa. After a day spent beachside, head over and choose from a range of soothing therapies. Take your pick from a tranquil massage, aromatherapy treatment or a refreshing body scrub and leave feeling revitalised.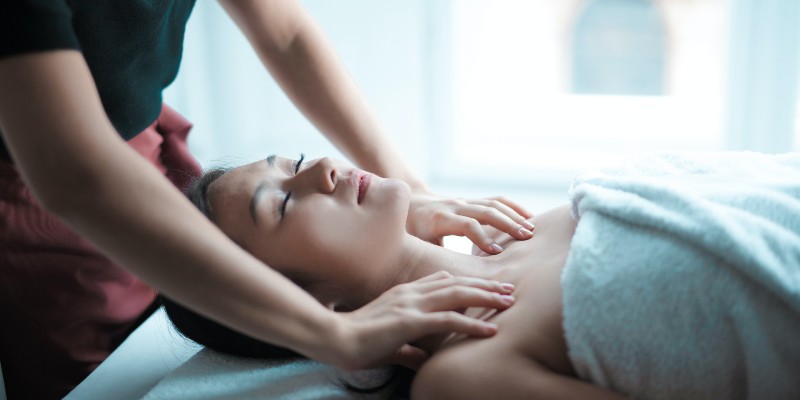 Time to dine
Your palate is in for a treat with a tempting array of gastronomic delights. Global dishes await to ensure all your culinary needs are met.
Kaage
Kaage restaurant makes dining a real treat. The main eatery on the island, you're sure to be presented with a global banquet fit for a king. From global favourites to traditional Maldivian fare there's something for everyone to savour. Complement your cuisine with a bottle of fine wine.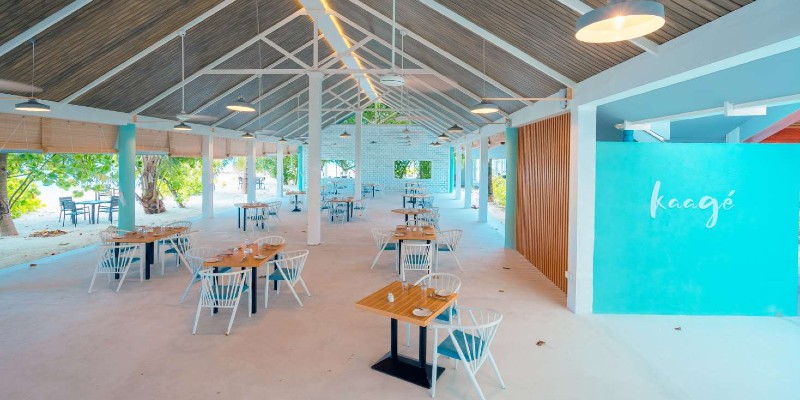 The newest addition to the island, Shack, opens in Autumn 2021. Hidden away in the verdant foliage this Mexican-inspired cantina serves up mouth-watering dishes packed full of the flavours of Mexico including burritos and enchiladas. A tequila-laden margarita provides the perfect accompaniment.
For an evening to remember then book a candlelit dinner on the beach. Dine in style with this romantic experience, perfect for couples celebrating a special occasion.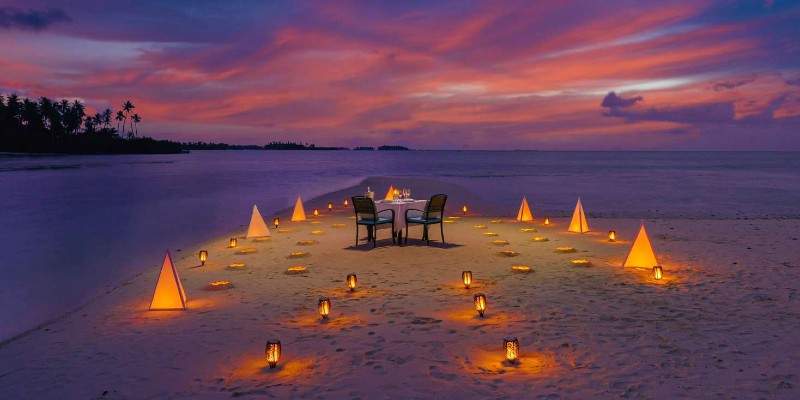 Thirsty work
All the relaxation and days spent in the sun can really take their toll you know. So, when you're in need of some refreshment head over to one of the two bars on the island.
Dhirun' Bar
Dhirun' Bar is located right on the waters edge, with mesmerising views of the Indian Ocean. Drop by for a casual drink in the afternoon and soak up the atmosphere. Or, return in the evening as it's transformed into a vibrant cocktail bar. The live DJ is sure to have everyone up on their feet dancing for a night to remember.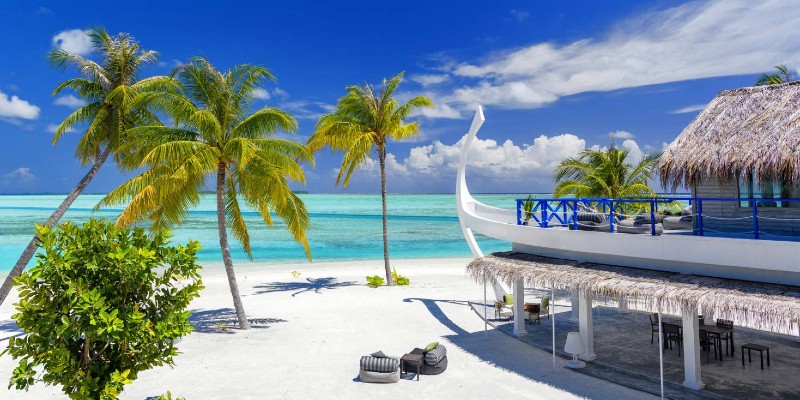 Ko' Bar
This is the best place on the island to catch a glimpse of the mystical sunset. With both the ocean and the saltwater lake as your backdrops, you can experience a night like no other. This bar offers a range of local and international drinks to accompany the exceptional views.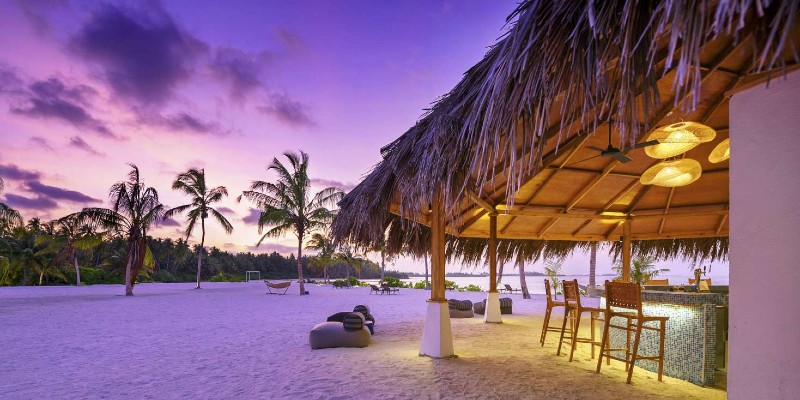 Dive in!
Ample water-sports activities are available for holidaymakers to enjoy. Take to the waves for surfing, speed across the water on a jet-ski or be a daredevil on a paddle-board. There's plenty of fun to be had in the ocean and it's a great way to cool off after a day on the beach.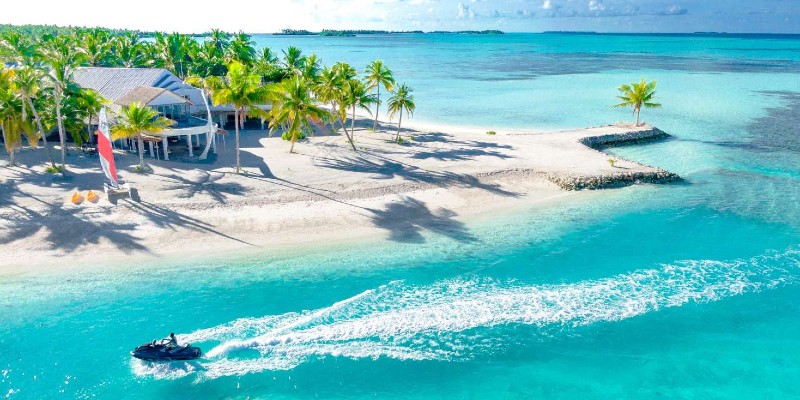 The Maldives are famous for having a host of diving opportunities and Rahaa Resort makes no exception to this. The on-site diving centre lets you take to the ocean depths and explore the underwater world. Grab your snorkel and look out for dazzling fish, manta rays, whale sharks and colourful corals in the house reef surrounding the Laamu Atoll.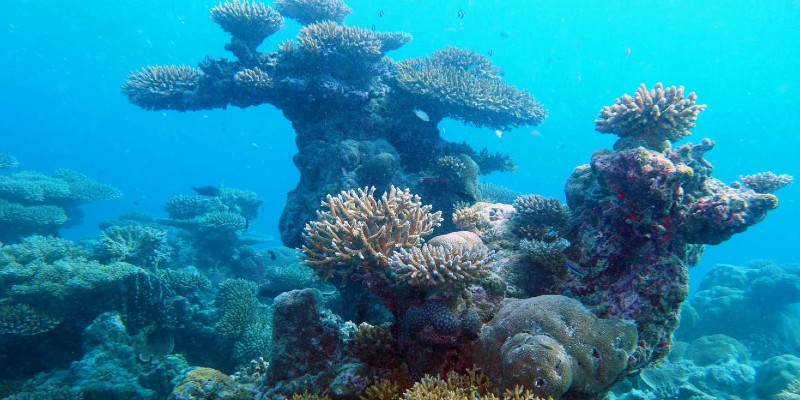 Read all you need to know?
Want to add Rahaa Resort to your dream holiday list If you're ready to get that post-lockdown dream getaway booked and have something to look forward to, click the button below and get that Maldivian trip booked.
If you want to find out some more facts about the majestic Maldives, check out our blog on 7 must-know facts you have to hear about the Maldives.