9 Reasons To Book a Cooking Class on Your Thai Escape
Ever tried a Thai cooking class? Did you know you can develop your culinary skills while you sun it up?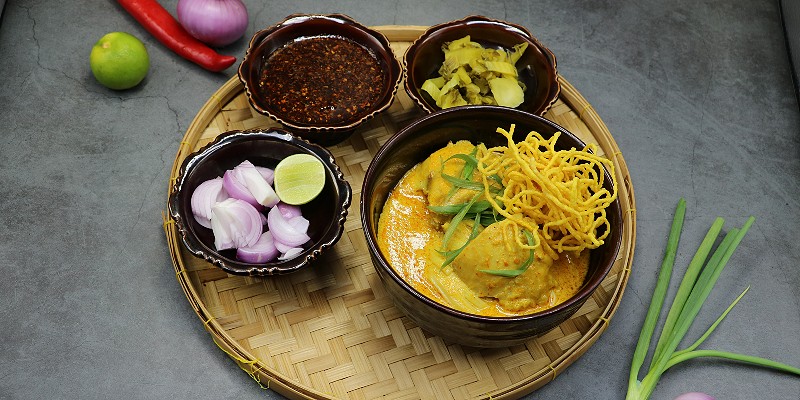 Resorts across the world are diversifying their options when it comes to the activities they offer travellers. An exciting Thai cooking class is just one possible option. 
Okay, so it doesn't have to be a Thai cooking class. But if you're in Thailand, then it just makes sense, right?
In this blog, we'll look at all the reasons why you should embrace the chance to try an in-resort cooking class during your holiday in Thailand. Plus, we'll also let you know about some amazing resorts offering classes in their entertainment menus. 
---

---
What happens in a Thai cooking class?
For those who don't know, cooking classes are a great way to learn more about particular cuisines, dishes or chefs. 
Usually, a top chef will take you through the process of preparing one of their signature or favourite dishes. However, as you learn more about the meal, you'll also be educated on the ingredients, history, and methods of cooking that particular dish or cuisine.
For those who want to improve their culinary knowledge, a cooking class is a must. But, why don't we go through all the reasons why we think you'll love it.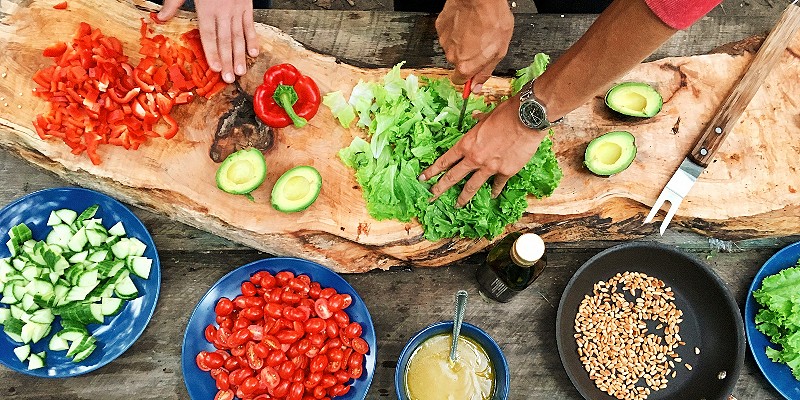 ---
Reasons to book a class while you're away
Improve your skills
Learn about a new cuisine
Improve your weekly menu back home
Learn about presentation
Become a dinner party boss
When in Rome
You get to stuff your face
Try something new
It's fun
---
1. Improve your skills
If you come back from holiday bronzed, refreshed, and having learnt a new skill, that's a massive win, right?
Being a novice in the kitchen can mean you end up making all manner of mistakes. From burning some ingredients to undercooking others. Taking a cooking class can help you sharpen those instincts.
Plus, the incredible chefs giving the classes will also teach you some tricks of the trade to make your life easier.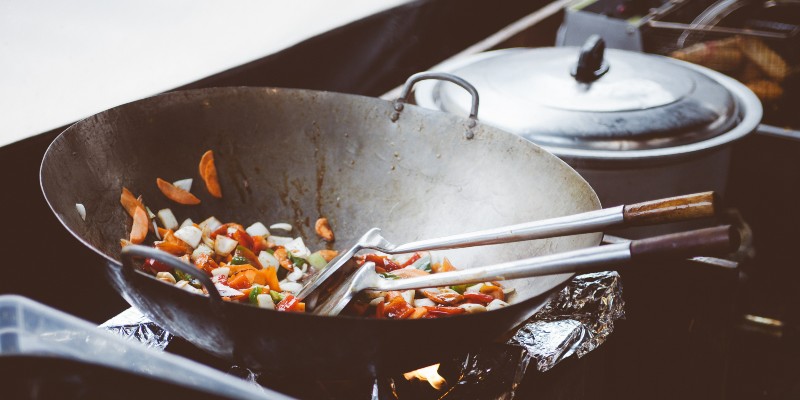 ---
2. Learn about a new cuisine
Exploring exotic destinations like Thailand allows you the opportunity to open your mind to other cultures and ideas. That sentiment is focused on food during a Thai cooking class. 
There's so much to learn when it comes to Thai cuisine. With thousands of dishes and flavour pairings to consider. That's where courses at resorts like The Pavilions Phuket are brilliant. 
Classes at The Pavilions will introduce you to a world of new flavours. As part of the class, you get a tour of the resort gardens where many of the delicious ingredients are grown. This tour lets you learn more about the importance of seasonality in Thai cooking and shows some of the other ways resorts are becoming more eco-conscious.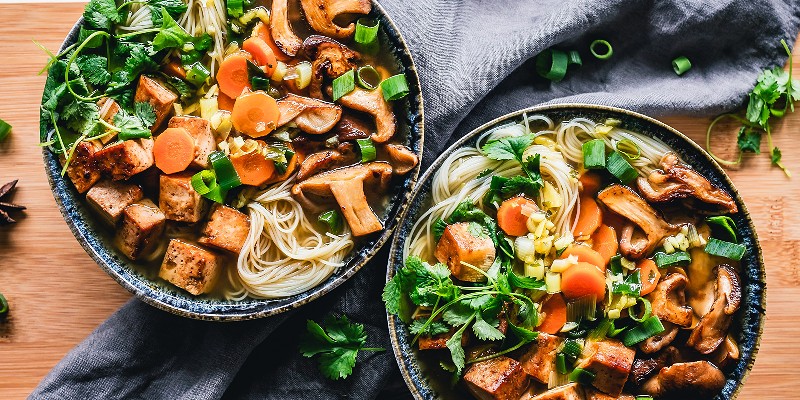 ---
3. Improve your weekly menu 
Do you ever find that your standard food routine is becoming a little bland? You're eating the same things week after week. 
Trying a Thai cooking class is a great way to expand your skills and add that bit of Asian vibrancy to your weekly menu.
Plus, food is a memory-maker, when you recreate the dish you learned on that incredible trip, all the happy holiday memories will come flooding back.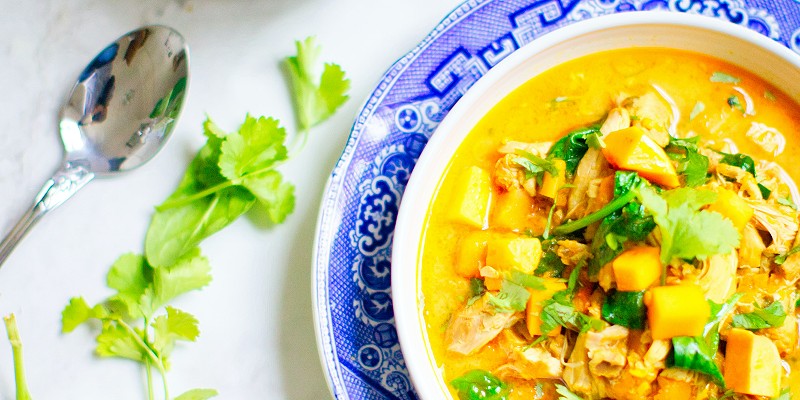 ---
4. Learn about presentation
Meanwhile, if you're a keen Masterchef follower, you'll know presentation is everything. Plus, if you're a fan of the normal show format, you'll also understand that most people are hopeless at it. 
In these cooking classes, you won't just learn about new dishes, you'll also hear about how the enjoyment of the dish stretches beyond just the way it tastes. You eat with your eyes, remember. 
Plus, at the very least, you can get some amazing snaps for the 'gram about how incredible and diverse your holiday looks.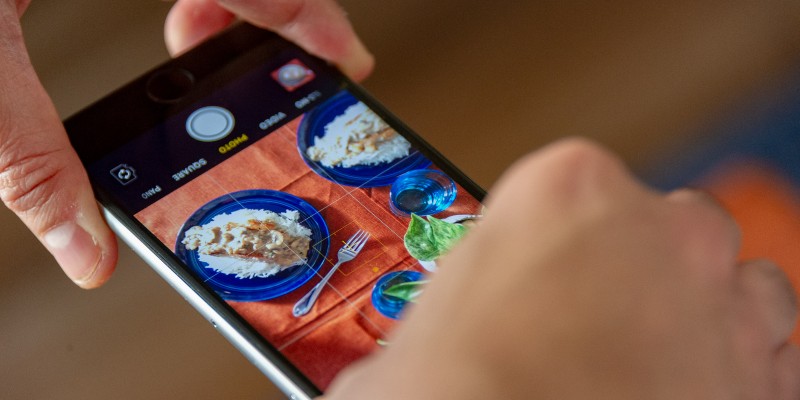 ---
5. Become a dinner party boss
Now you know all about one or two new vibrant dishes and how to present them to achieve that wow! factor, you'll be able to show them off in front of your friends. All that knowledge from one holiday!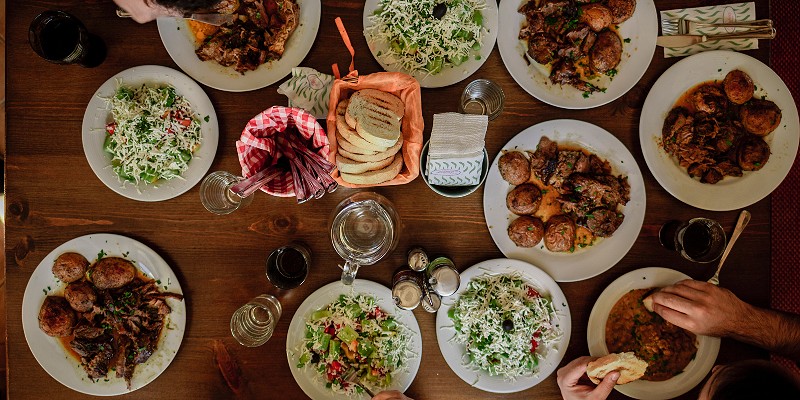 ---
6. When in Rome
One of the best arguments we can make here is: You're there anyway, why not try it?
As we've said above, Thai cuisine is super-vibrant and incredibly diverse. While you're there exploring the country, why not learn more about the stunning dishes gracing your plate every evening.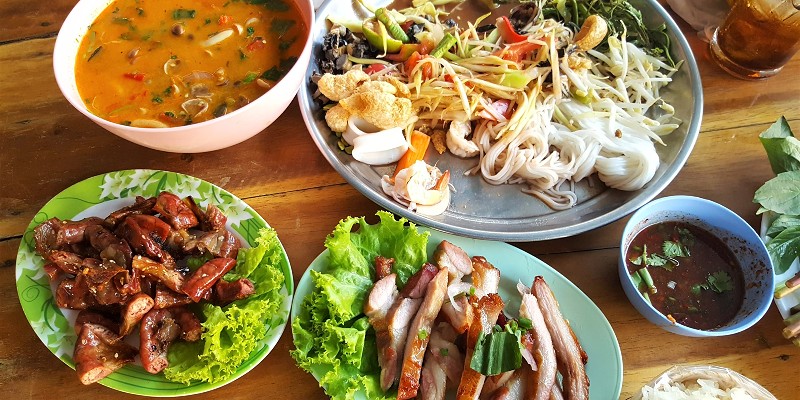 ---
7. Stuff your face
We can all agree that the best part of food creation is eating it. In most classes across the resorts in Thailand you'll be able to fill your boots with some of the most mouth-watering flavour combinations around. 
From the fare you whip up through to the chef's specials, it's like a veritable tasting menu and it's all laid out in front of you. 
Just make sure you don't have too much exercise planned straight afterwards.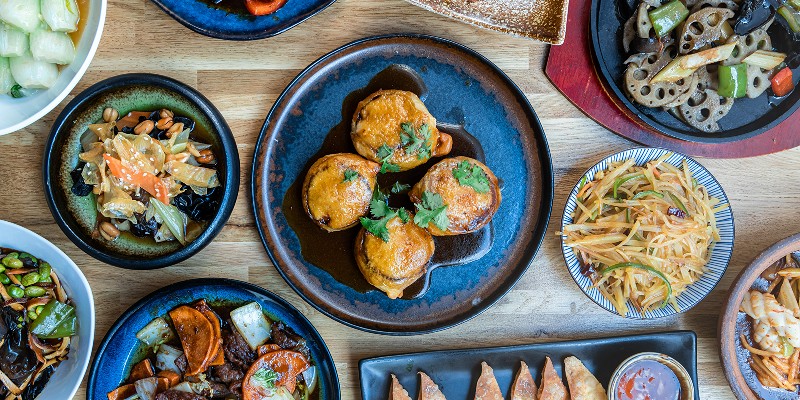 ---
8. Try something new
When everything is said and done, the main reason we can think of to take a Thai cooking class during your holiday is – for new experiences. 
You're never going to get the opportunity to learn from these types of culinary masters again – unless the course is that good, you book the whole trip again. 
Plus, trying something new is what holidays are all about, right? We head out and explore different places, learn new cultures and experience new things. Activities like cooking classes are the type of memories that stay with you forever. So when you're bossing that dinner party you also have an amazing for where the dish you're serving came from.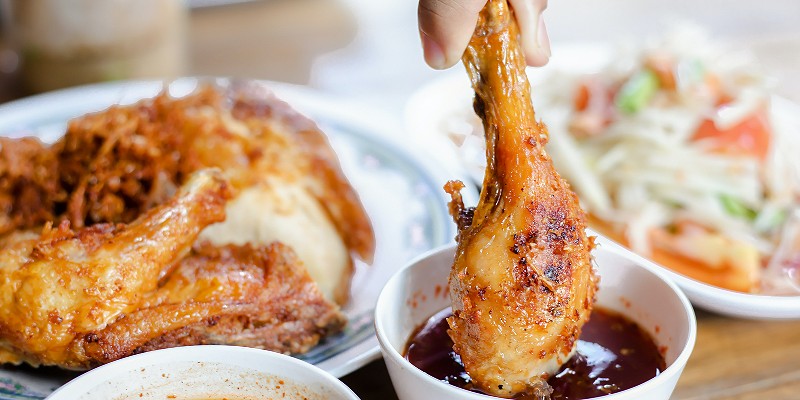 ---
9. It's fun
While all the above details are great, the actual reason we do anything on holiday – or even go on holiday is, because it's fun. So, why not let your hair down at give it a bash?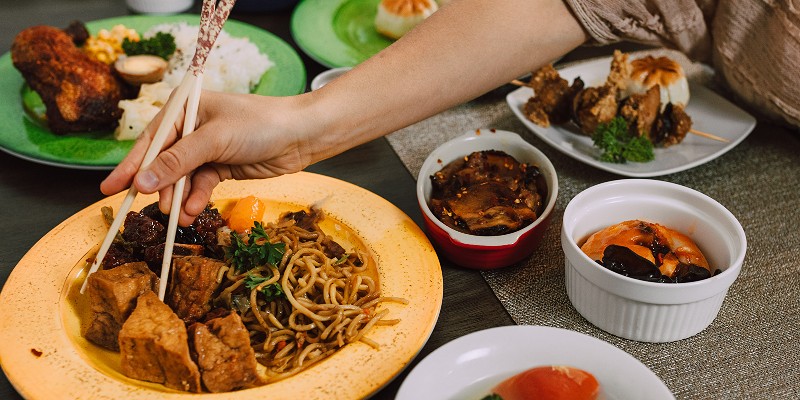 ---
Where can you try a Thai cooking class?
By now you're probably thinking: "that sounds great, I'll give it a go! But what hotels offer Thai cooking classes?"
Well, it's a fair point and it's not always obvious which resorts offer which services. However, we've done the legwork for you and added a list of awesome resorts across Thailand that offer these amazing experiences.
The Pavilions Phuket
Angsana Laguna Phuket
Pullman Phuket Arcadia Naithon Beach
Grand Mercure Khao Lak Bangsak
X10 Khao Lak
Pullman Phuket Panwa Beach
---
The Pavilions Phuket 
We've already waxed lyrical about this place, but it's definitely worth trying a class here if you get the chance. The resort's chefs and restaurants are renowned, so what better place to learn some new culinary skills?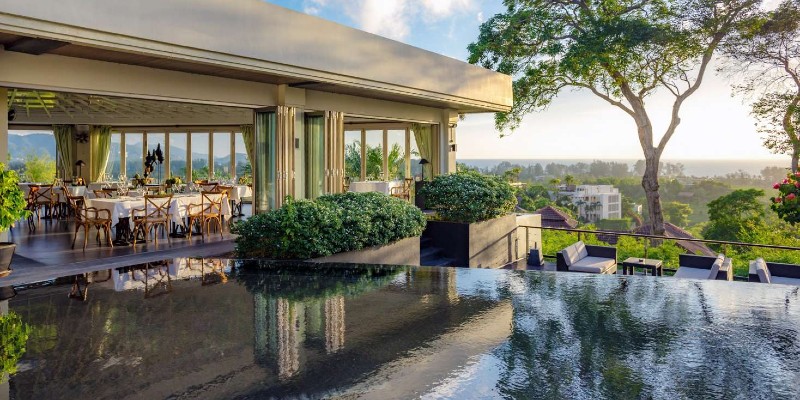 Angsana Laguna Phuket
Staying in Phuket for a moment, Angsana Laguna is a five-star retreat boasting it's own lake and 6 different dining options. Those options include Seedlings Restaurant where local kids come to learn about the hospitality trade. They gather skills in the kitchen as well as front of house. But all those teachings are also available to you in the form of some immersive classes.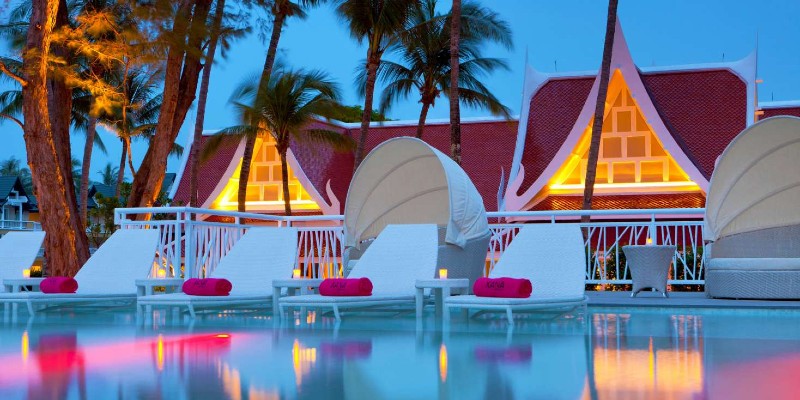 Pullman Phuket Arcadia Naithon Beach
Winner of a prestigious TripAdvisor Traveller's Choice award for the last 2 years, Pullman Phuket Arcadia is the perfect place to learn more about Thai cuisine. Discover more info about all the Asian dishes you know and love, as well as a couple of resort faves.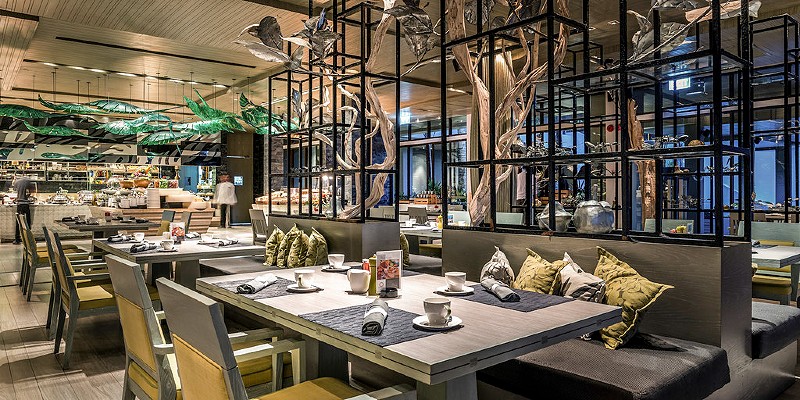 Grand Mercure Khao Lak Bangsak
Move 85km north up the Andaman Coast fom Phuket and you'll come to the enchanting hub of Khao Lak. Here resorts like Grand Mercure Khao Lak have been showcasing the best of Thai cuisine to travellers for years.
Top chefs from the resort's two restaurants will deliver engaging cooking classes where you can get to grips with some amazing recipes.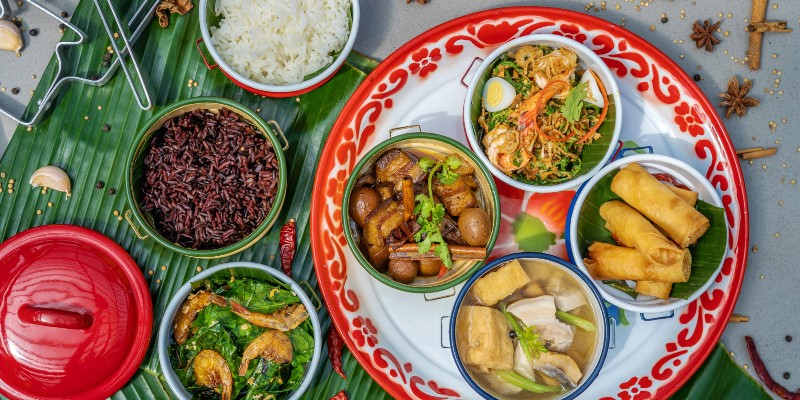 X10 Khao Lak
Over at X10 Khao Lak you'll probably find one of the most in-depth courses you could wish for. When you sign-up for a Thai cooking class here you'll be taken out into the gardens to see how the chefs forage for ingredients.
Then you'll head back into the kitchen and whip up your choice of dishes for the soup, starter and main courses. There are three options for each course and you'll get to devour the lot at the end.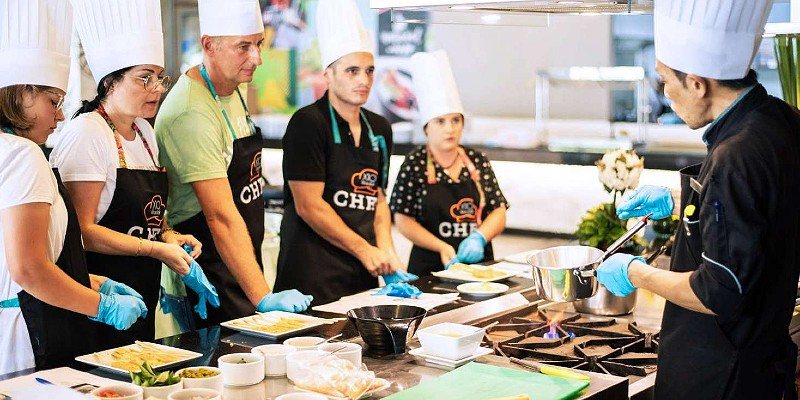 Pullman Phuket Panwa Beach
We're returning to Phuket and to another Pullman resort for our final stop on this culinary voyage of discovery. Pullman Phuket Panwa is another five-star stop-off where you can engage in even more foody fun. Learn about the amazing ingredients brought in by the resort and how they create their signature dishes. 
---
Let's get cooking
Now you know why getting a Thai cooking class booked is the perfect addition to a holiday itinerary for any foodie and where to look.
It's worth mentioning that you may have to pay a little extra for the experiences. But the knowledge gained and memories made are well worth it. 
Click the button below to learn even more about the dazzling resorts outlined above. Plus, more reasons why you should be thinking of them for your next escape.