Naomi and her Whistle-stop Photoblog of Mauritius
Naomi is a proud lover of all things Tropical. In her pursuit of the most tropical of tropical things, Naomi recently found herself on the tropical island of Mauritius. And as is the done thing when it comes to all things tropical, Naomi has fabulously photographed the voluptuous assets of the island. This is her story, told in pictures. Think of them as space-age hieroglyphs to guide you gently to sunnier skies. Enjoy!
Our first stop was Preskil Beach Resort, where we enjoyed a beach BBQ. Preskil Beach Resort is a lovely 4 star property located on the South-East coast of Mauritius, ideal for those who are after a short transfer time – it only took us 15 minutes to get there. This beachfront property offers plenty of water sports, a wonderful spa, and 156 Ocean View Rooms which come in 3 different categories. Preskil Beach Resort also offer half board or all inclusive with a good choice of 3 different restaurants.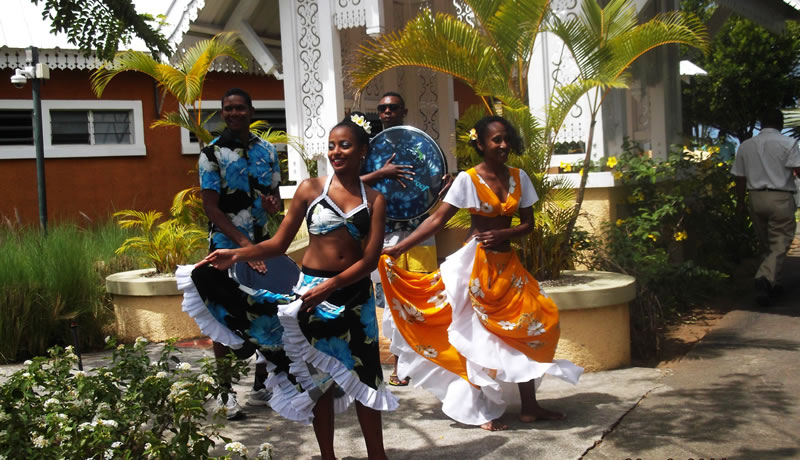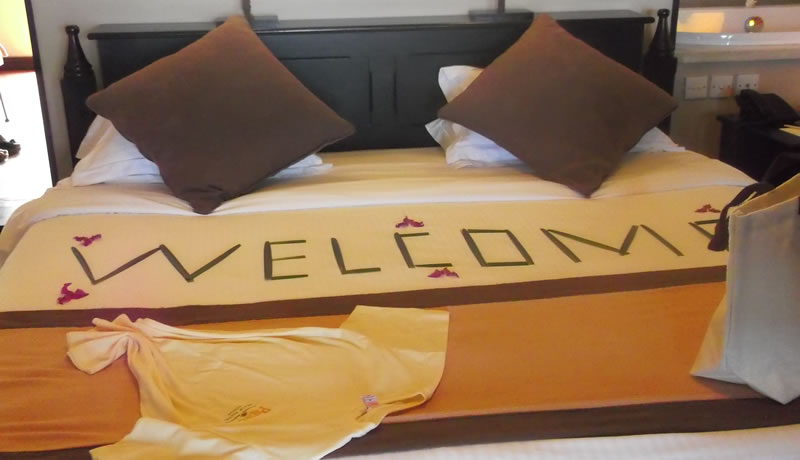 Outrigger Beach Resort
Outrigger Beach Resort is a 5 star low-rise property  located on a breathtaking beach on the South Coast of Mauritius. They have 4 swimming pools, three restaurants, and a Navasana Spa to tempt you in. There are plenty of room types to choose from, including some generously proportioned Family Suites. All of the Outrigger Beach Resorts boast stunning sea views and a private balcony or terrace.
All rooms feature:
•   Balcony or Garden
•   Air Conditioning
•   LCD TV
•   WiFi Internet Access
•   Table & Chairs
•   Oversized bath and separate shower (The biggest I have seen!)
•   Alarm clock/radio
•   Coffee and tea Making facilities
•   Mini Bar
That evening we arrived at The Outrigger Beach Resort, and had our evening meal at The Mercado, the resort's main buffet style restaurant offering regional, Asian and international dishes. Once we had our evening meal we went over to the Edgewater Bar where we had the hard decision of choosing our cocktails! The Outrigger Beach Resort is a brilliant resort for those who want fantastic spa facilities, where families and couples alike have plenty of activities to chose from.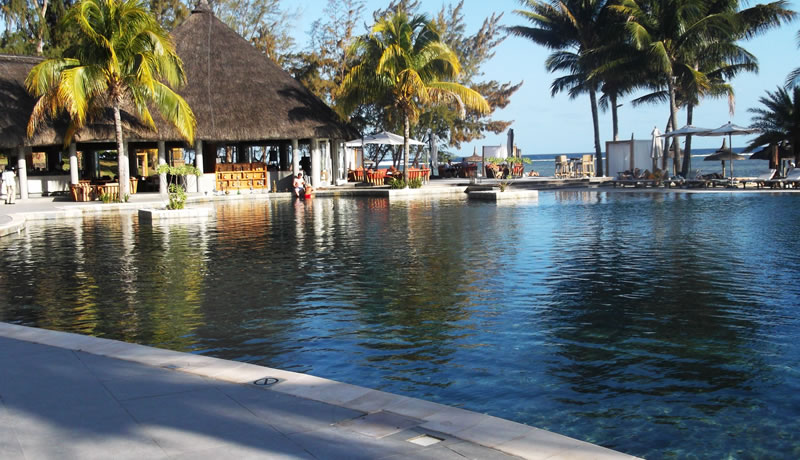 My second day in Mauritius was full of hotel inspections, alongside a 4×4 Safari and a 7K bike ride to the 7 Coloured Earth Waterfalls. The first stop was Heritage Awali Golf & Resort. Heritage Awali Golf & Spa Resort had an African feel about the property, and the grounds looked immaculate. Best of all, it's a destination within a destination, set inside 2500 hectares known as the Domaine de Bel Ombre that house 2 five star resorts, luxury villas, an 18 hole championship golf course, The Frederica Nature Reserve, 12 Restaurants, 2 spa villages, The C Beach Club kids and teens club, and a kite surf spot and school.
Heritage Awali Golf & Spa Resort has 160 spacious rooms and suites which can accommodate up to 2 adults and 3 children, and also 3 swimming pools. Better yet, all guests can access all restaurants and facilities of the Domaine de Bel Ombre. My top tip is to try the food at Boma; it's not to be missed! Once a week Boma serves African Style BBQ around a camp fire, and it's a great experience for all involved.
During our visit to Heritage Awali Golf & Spa Resort we went over to the The Frederica Nature Reserve to do a 4×4 safari. This was a brilliant way to appreciate the beauty of the landscapes, and there's even have a hidden waterfall! The Frederica Nature Reserve also offers Quad biking, VTT, and trekking.
The next stop was Heritage Awali Golf & Spa Resort's C Beach Club, where we were treated to a delicious lunch. The C Beach Club has a Mediterranean feel, and was the perfect place to relax. They have 2 restaurants, a lounge bar, a playground for the children, and many water sports. Heritage Awali Golf & Spa Resort have thought about everyone, so what's not to love?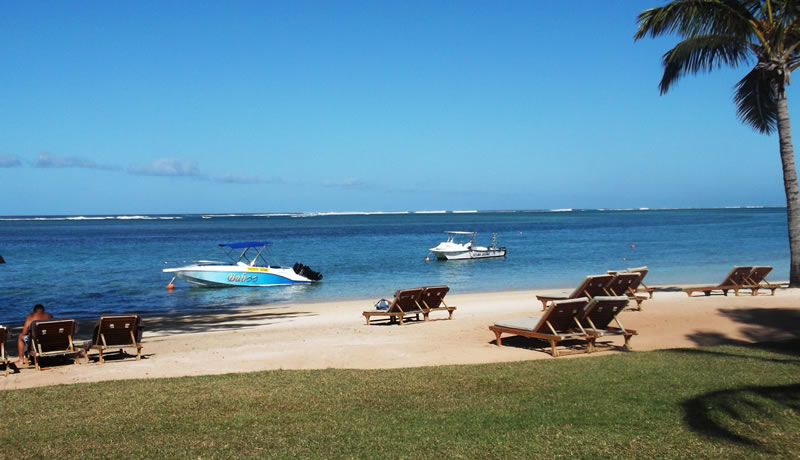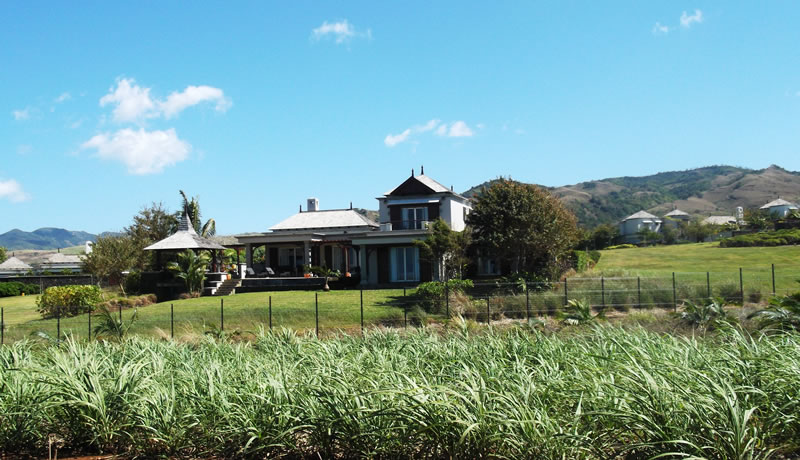 Lakaz Chamarel Exclusive Lodge
Lakaz Chamarel Exclusive Lodge was the next hotel on the list, and is a really fabulous hotel. When we pulled up and first laid eyes on the hotel, it was truly breathtaking. All the rooms and suites at Lakaz Chamarel Exclusive Lunge have their own private pool and open-air bathroom, making each accommodation a proper treat. Lakaz Chamarel Exclusive Lodge is very romantic and peaceful, prefect for people who want to escape their busy lives. It's a little hidden gem in Mauritius, and its hillside setting is fabulous.
During our peruse at Lakaz Chamarel Exclusive Lodge we had the pleasure of a 7K bike ride to the 7 coloured earth waterfalls. When I first read I was doing a bike ride I was very nervous as I haven't been on a bike for over 10 years, but there was no need for me to worry, and the 7 coloured waterfall is absolutely stunning.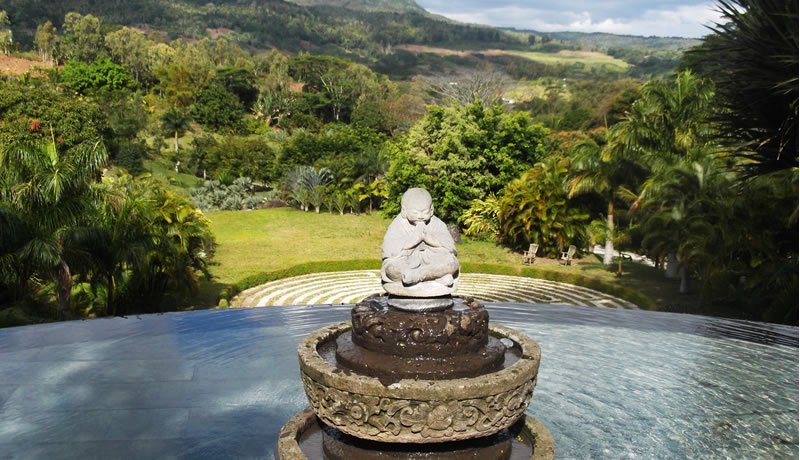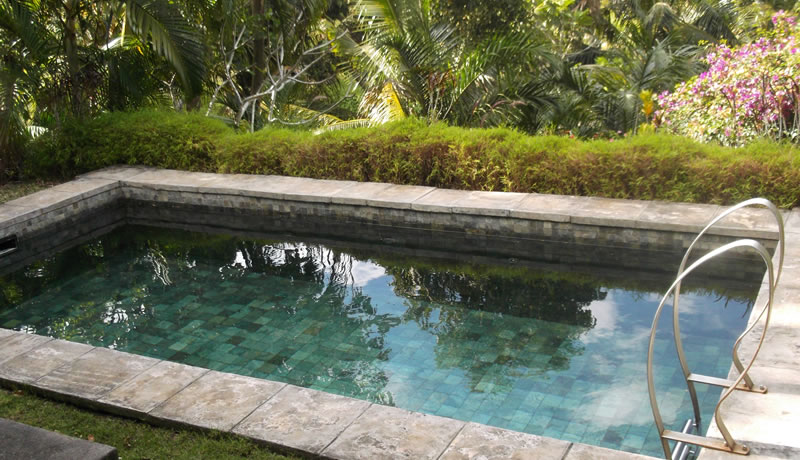 The Aanari Hotel & Spa
After a busy day it was off to the Flic 'n' Flac beachfront for a wonderful stay at The Aanari Hotel & Spa. When we arrived at the hotel we were told that they would like to give us a spa massage after the busy day we'd had. This was the first massage I had in Mauritius, and I was super excited for the whole affair – and rightly so, it was incredible. The Aanari Hotel & Spa has 50 rooms, 2 restaurants, a fitness centre, a casino and a night club. Even better, the beach is located a short 5 minute walk away. Flic 'n' Flac is a brilliant location for those who want to be able to visit local shops for a taste of authentic Mauritius.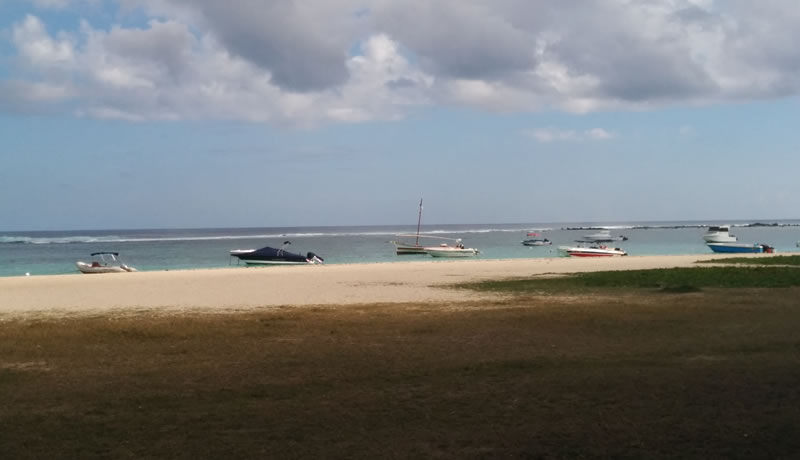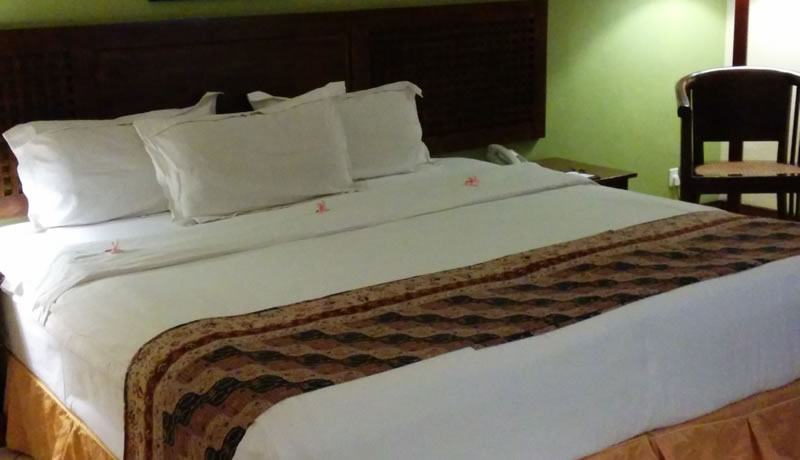 Sands Hotel
The following day we headed to Sands Hotel for breakfast, and then off to Casela Nature Park for a good old fashioned explore. Sands Hotel is newly refurbished, offering 91 rooms and lush views. For breakfast we ate at Tamarind, which is the resort's main international buffet. There was plenty to choose from, and you had the option to dine inside or outside, overlooking the stunning Indian Ocean. Sands Hotel have their own style of half board, with fresh fruit and sorbet served around the pool for one and all. On a side note, Sands Hotel also offers brilliant scuba diving.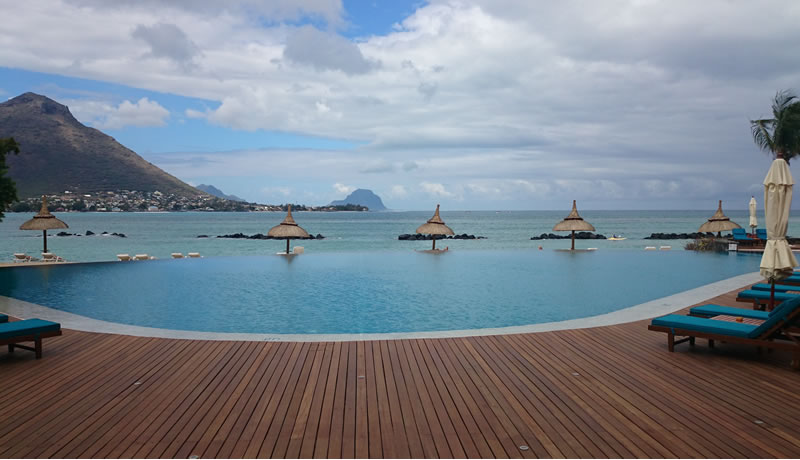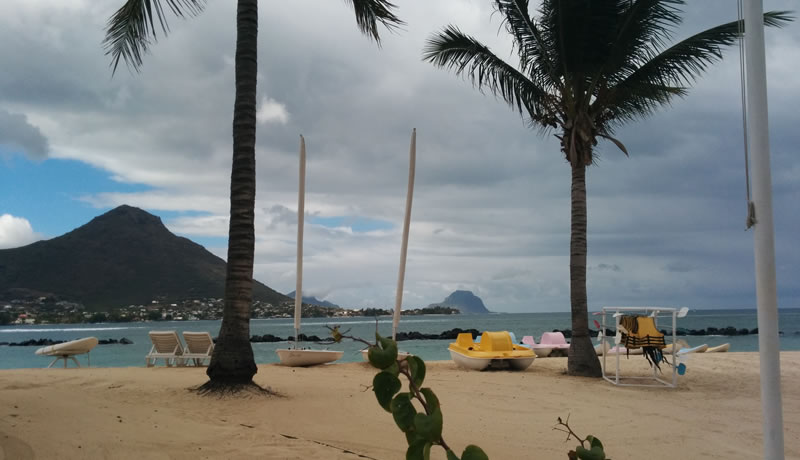 Casela Nature Park
Casela Nature Park is definitely not to be missed. We had the pleasure of sampling a 400m zip line, climbing, abseiling, and swimming. These wouldn't have been a standard part of my usual holiday itinerary, but I'm a complete convert. When I go back to Mauritius this will be the first excursion I book. If these activities are not for you, no sweat! The Casela nature Park has a lot more to offer in the form of quad and buggy adventures, Segways safaris, a famous lion walk, and a plethora of animals just chilling around the park.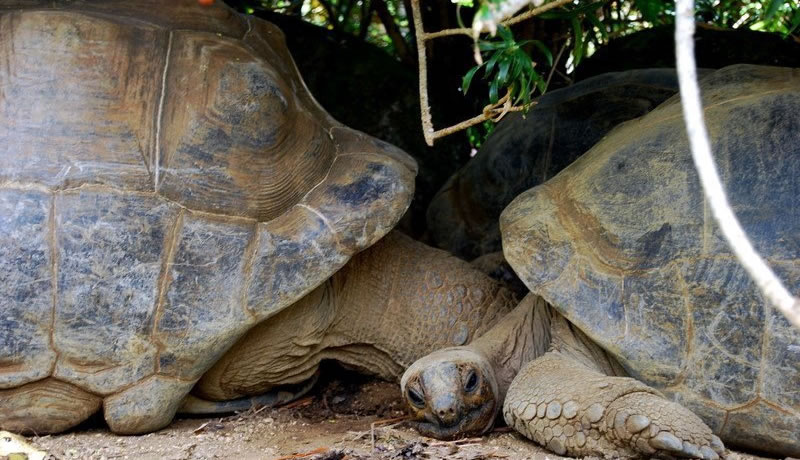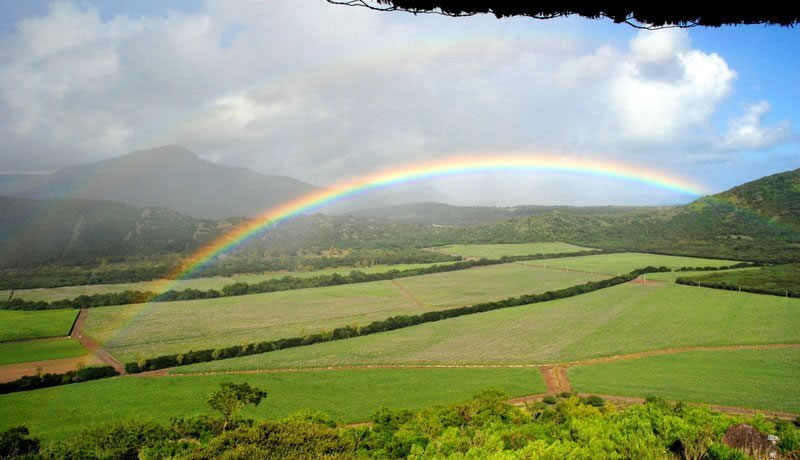 Sofitel L'Imperial Resort & Spa
Sofitel L'Imperial Resort & Spa is a 5 star luxury resort with the largest swimming pool in Mauritius. The hotel grounds were very impressive, home to 191 rooms which were all very spacious and inviting. Once we'd settled in we were invited to a hosted meal. We all met at the spa, not knowing this is where we were eating – and what a beautiful scene it was. We had the famous Palm Heart Salad to start, and I choose a delicious beef dish. The Sofitel L'Imperial Resort & Spa really knew how to welcome us!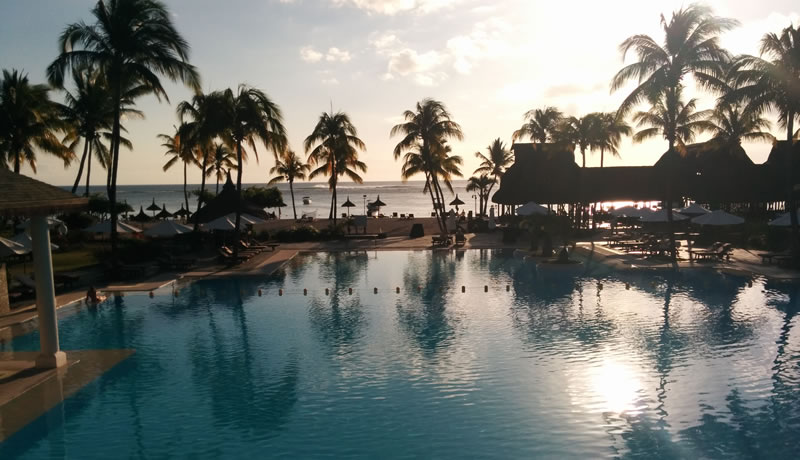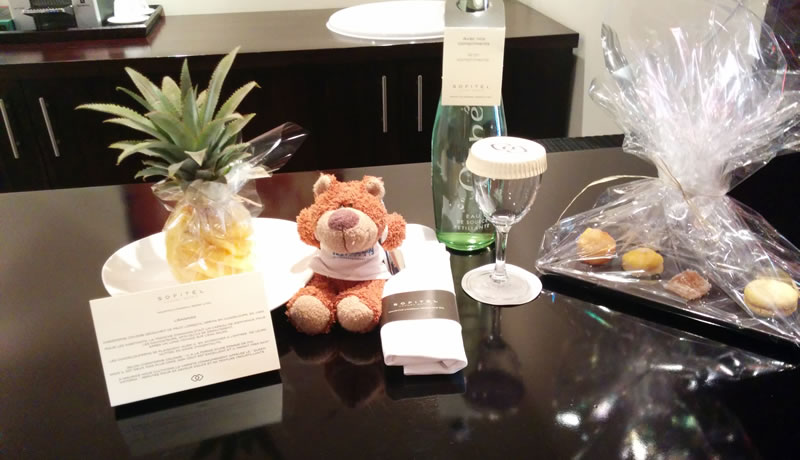 Sea Karting
I was lucky enough to sample Sea Karting, an activity exclusive to Mauritius, so I didn't know what to expect. You can choose to ride for one hour, a half day, or a full day. We had a one hour session, but I could have stayed on for much longer. Sea Karts are such good fun and it would be a shame to not experience them! It's essentially a go-carting circuit set on the water, and that's exactly as fun as it sounds. After the excitement of the Sea Karts, it was time for a traditional Mauritian lunch at the Saint Aubin Plantation. The plantation also offers a wonderful tour where you can see how sugar, vanilla, and rum are made.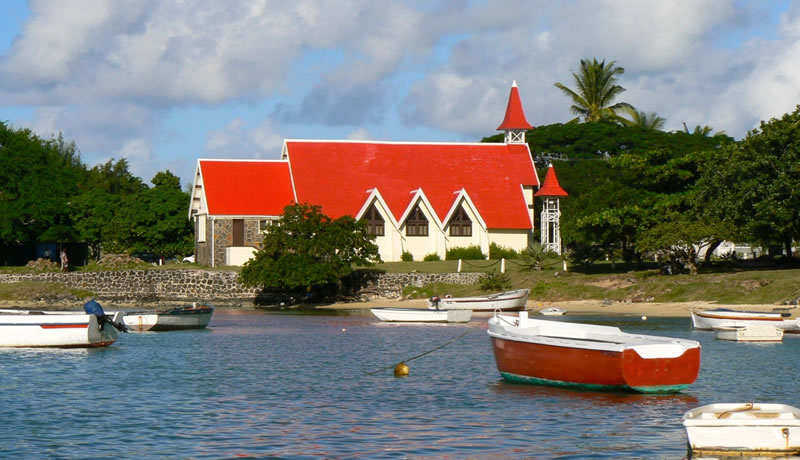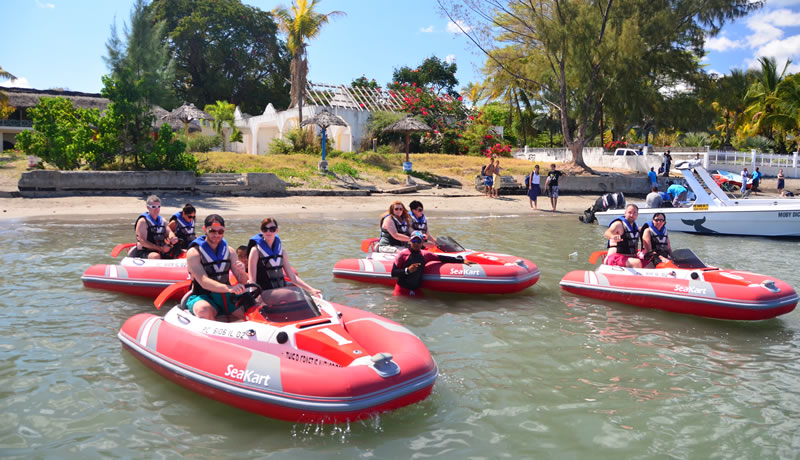 Tamarina Hotel
The Tamarina Hotel is a lovely property located on the West Coast. Tamarina has 50 beautiful rooms offering garden & sea views. The hotel offers one spa treatment a day, or a round of golf as part of their packages, as well as entry to Casela Nature Park. Our evening meal here was a scrumptious buffet-style offering, and there was plenty to choose from, even for fussy eaters like me! During the week, Tamarina offers some awesome a la carte dining too.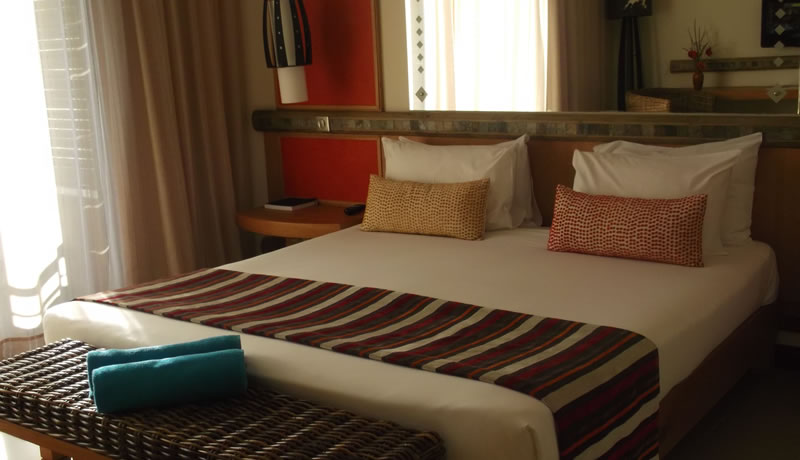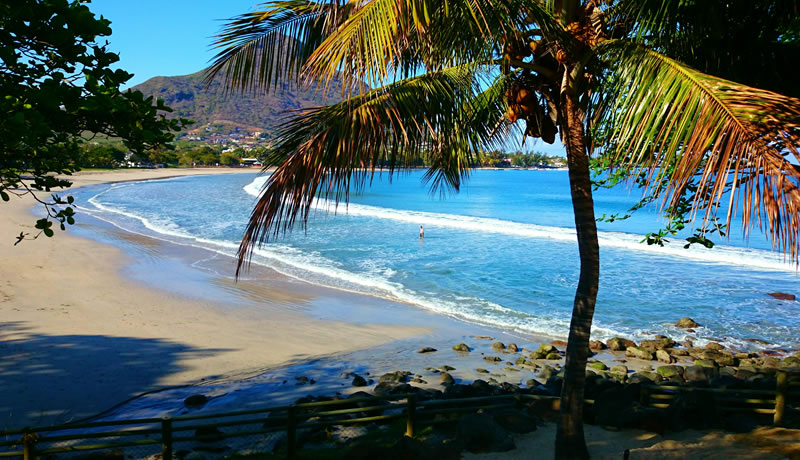 Coin De Mire Attitude is a 3 star, all inclusive property that rocks like a hard thing. I was surprised that the hotel was only a 3 star, as the grounds are beautiful and very well kept. The hotel has 120 rooms, and is only 5 minutes away from Gran Baie where you will find shops, bars, restaurants and night clubs.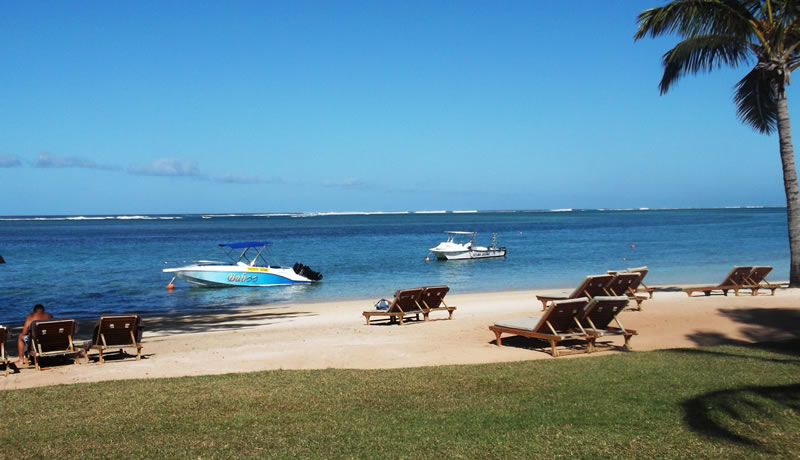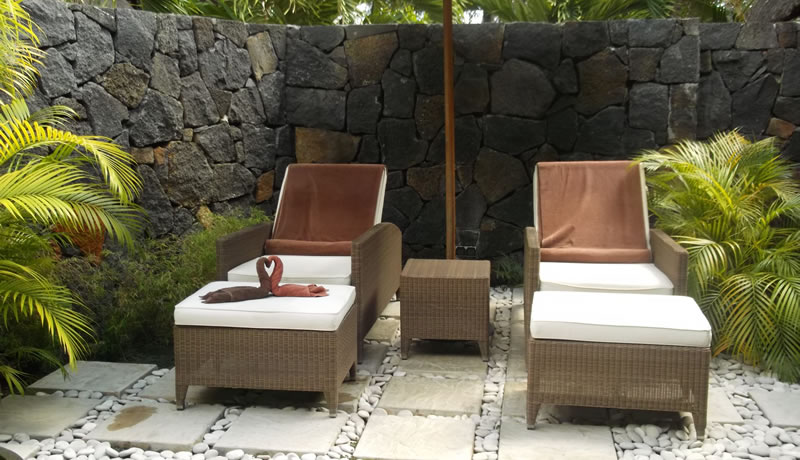 La Casuarina Hotel
As a 4 star resort with fantastic facilities, the La Casuarina Hotelis an excellent holiday option. There are 119 rooms, and they also offer 2 bedroom bungalows that are brilliant for families. The beach is just across the road, and they offer plenty of watersports. We were lucky enough to spend a few hours on this stunning beach to either relax or to enjoy the watersports.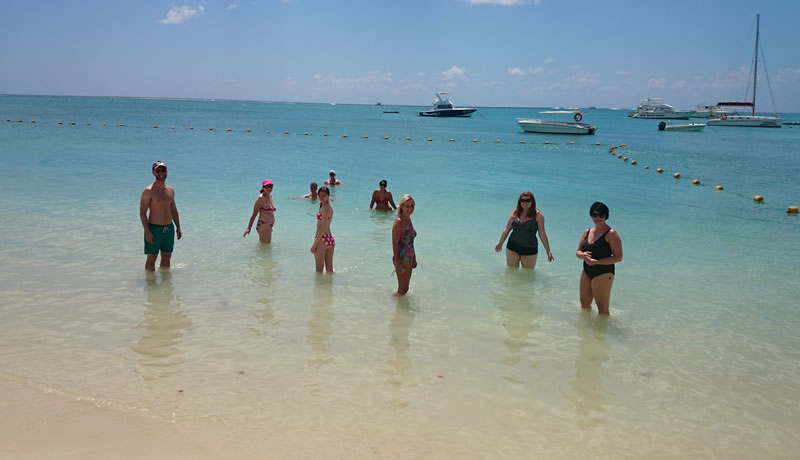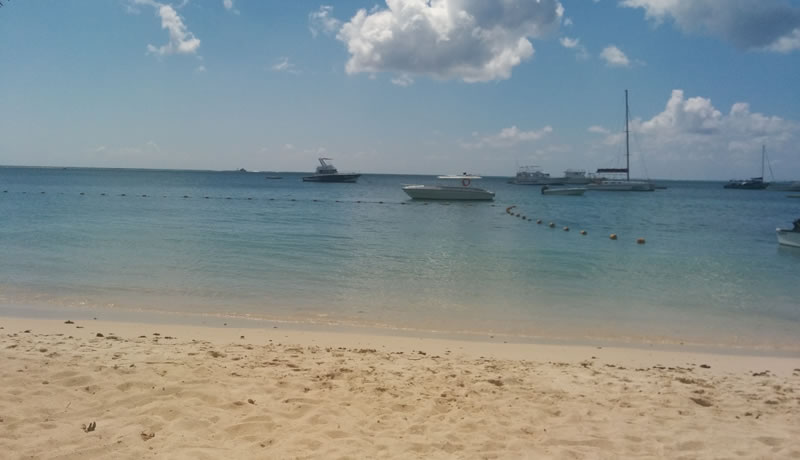 Thus Naomi has flung us around some of the most face-pleasing Mauritian properties known to man. If you want to know more about the glory of Mauritius, have a good look through our blog.