A Triplet of Tropical Treats that should Make Everybody's 2015 Holiday Shortlist
It's that time of the year when you need to have a good long conversation with your search engine of choice. Your 2015 holiday is calling, but this time you want something truly remarkable, something that'll blow your mind and blow you away.
Thankfully, we can offer you a little bit of a shortcut, arm-in-arm with our good friends at Gold Medal. No need to trawl the deepest reaches of the internet with this handy guide, showcasing three of Gold Medal's favourite tropical treats that definitely need to make your holiday shortlist. Behold: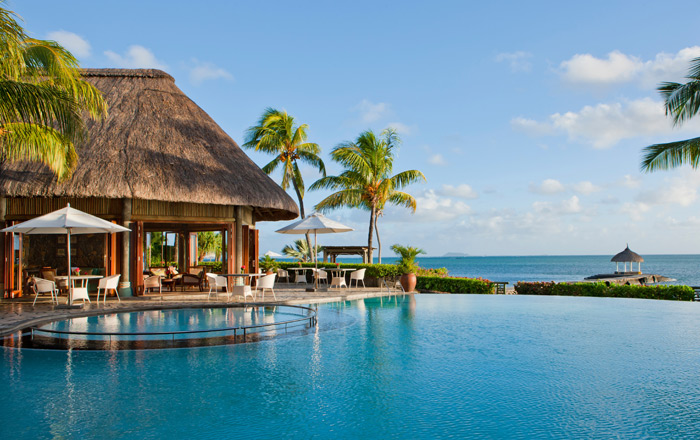 This is not the first time we've taken to the soapbox and preached the joys of Veranda Paul & Virginie Hotel & Spa, Mauritius. If you're looking for a holiday built for two, the adults only Veranda Paul & Virginie Hotel & Spa has everything you need to slip away from the constant hum of modern life. Here time is measured in the swing of a hammock, or the soft to-and-fro of the ocean, and nothing falls to tedium or repetition. Mauritius is a collection of dynamic cultures, and Veranda Paul & Virginie Hotel & Spa has made a sterling enterprise of characterising the island's fluid vitality.
Try some of the outstanding in-resort cuisine, perhaps a French delicacy at Ile de France or a seafood masterpiece at Saint Géran. Retreat to the indigenous charisma of your room, where absolute comfort and fabulous views are perfected by local wood finishings and natural island colours. Take a dip in one of the pools, get involved with watersports in the lagoon, and generally remember what it's like to feel free. Veranda Paul & Virginie Hotel & Spa is all about the two of you, enjoying life at your own pace.
Fast Facts
•   The perfect hideaway for couples, where every detail fosters intimacy
•   Located on the north-eastern tip of Mauritius, in the heart of the fishing village of Grand Gaube
•   Direct access to a private beach allows you to unwind in refined privacy
•   Perfect your swing with golf at the esteemed Heritage Golf Club to the south
•   Everything is top-notch and tasteful, from the excellent cuisine to the elegant guestrooms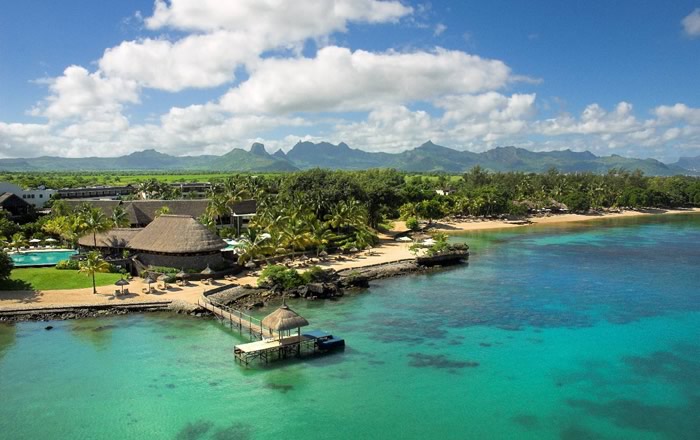 If you want to kick-up the Mauritius holiday experience, then the Maritim Hotel has your name all over it. As far as 5 star beach resorts go, the Maritim Hotel is an ideal specimen, deftly combining the natural allure of Mauritius with some game-changing all inclusive amenities. Maritim Hotel is the vibrant hub of a 25 hectare estate, where the full spectrum of the Mauritian landscapes underpin your holiday, from the emerald hills to the turquoise shoreline.
This stunning backdrop is only matched by the stellar line-up of luxury inclusions, where the all inclusive ethic is taken very seriously indeed. Enjoy fine European dining at Château Mon Désir, or get a taste of the local palate with the 5 course Creole menu at Lakaz Kreol Experience. Find some inner peace in the yoga garden or Tropical Flower Spa, or release your inner adventurer with their water sports and PADI diving school. When you throw room service, dry cleaning, and babysitting into the mix, you can rest assured that all bases are covered. For a holiday of unprecedented luxury and beauty, Maritim Hotel is the connoisseur's choice.
Fast Facts
•   5 star beach and spa facilities in the stunning Turtle Bay area of Mauritius
•   Exquisitely located in a protected marine sanctuary filled with spectacular wildlife
•   Easy distance from Port Loius, the vibrant capital of Mauritius
•   The nearby village of Grand Baie is a beautiful window into local culture
•   Maritim's Magic Moments programme creates tailor made experiences for two, such as dining on the beach, spa rituals, and romantic in-room baths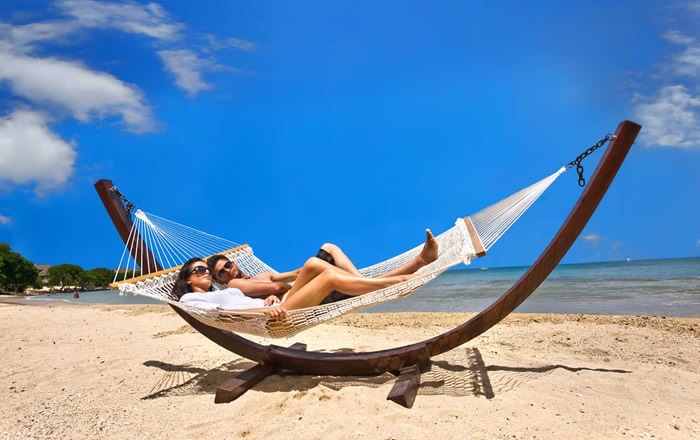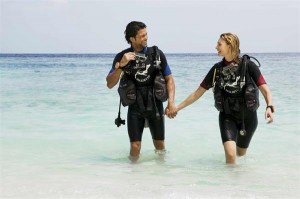 Vilamendhoo Island Resort & Spa is the quintessential island resort, encapsulating everything that makes the heart and soul of the Maldives so deliciously moreish. Surrounded by a beautiful lagoon that is stunning even by the high standards of the Maldives, Vilamendhoo Island Resort & Spa is a magnificent gateway into this incredibly desirable region of the South Ari Atoll.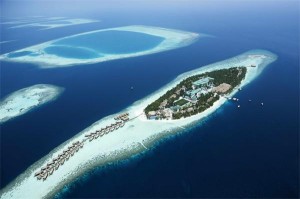 With a little something for couples, families, and everything in between, holidaymakers of all ages can feel carefree and liberated. Sample the oriental delights of the Asian Wok Restaurant, or spend a romantic evening at the adults only Ahima Restaurant, before you retire to an evening of music, dancing, and general feel-good vibes. Release all those 21st Century knots at the Duniye Spa, where an ethic of organic simplicity is sure to rejuvenate every atom of your being. And seeing as the coastline is ever-present in the Maldives, there's plenty of diving, windsurfing, and water sports to get you in touch with your wild side. If you're looking for a beautiful Indian Ocean escape that'll be the envy of everyone back home, Vilamendhoo Island Resort & Spa is right up your alley.
Fast Facts
•   Magnificent lagoon location that shows the Maldives at its best
•   Leave nothing to be desired by going Full Board or All Inclusive Plus
•   Excellent snorkelling on the House Reef just off the beach
•   Euro-Divers SCUBA Centre with guided diving
•   1.5km of beautiful white sand beach, ideal for romantic walks and general relaxation
So, has one of these tropical treats tickled your fancy? Tell us on Facebook, Twitter, Google+, or right here in the comments below!