Veranda Pointe Aux Biches Hotel, Marvel of Mauritius
Thinking of adding a tropical twist to your next trip? Are you whiling away the hours daydreaming about those white sands and perfect palm trees? The daydream just got a lot more real at the Veranda Pointe Aux Biches Hotel. Follow us as we meander through this Mauritian Marvel.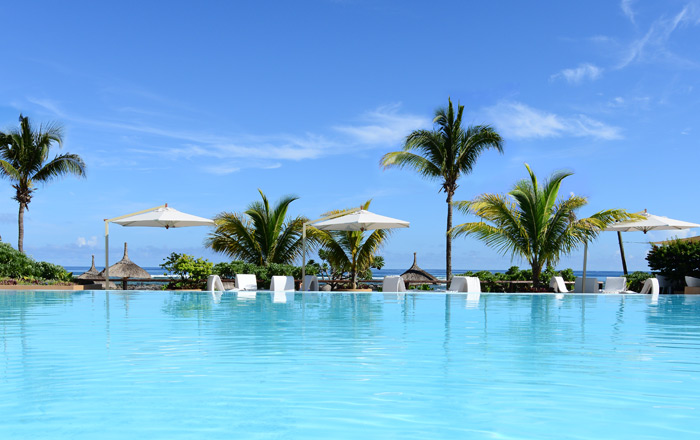 Kick off the shoes
You'll arrive in Paradise the moment you touchdown in the tropical haven that is Mauritius. You'll have the overwhelming urge to unburden yourself of any remnants of stress you from the world you left behind. Even your shoes won't hold you back, as you throw out the fully furnished feet etiquette that you're used to. You're invited to kick your shoes off as you enter the hotel, and you're free to remain footloose and fancy free for the remainder of your stay.
Barefoot it to the bar
Someone really was a Kevin Bacon fan when developing the ethos for the Veranda Pointe Aux Biches Hotel, as the footloose inspiration continues right the way to the bar.  One of two bars at the resort, the Foot Loose Bar, invites you to enjoy a variety of tropical cocktails as you face the beautiful blue lagoon and take in a spot of live music to boot. Don't fear if you're not quite ready to kick off your Sunday shoes, you can always head over to the Lazy Pool Bar. It's strictly adults only: immerse yourself, be at one with the Zen surroundings and embrace your new found freedom.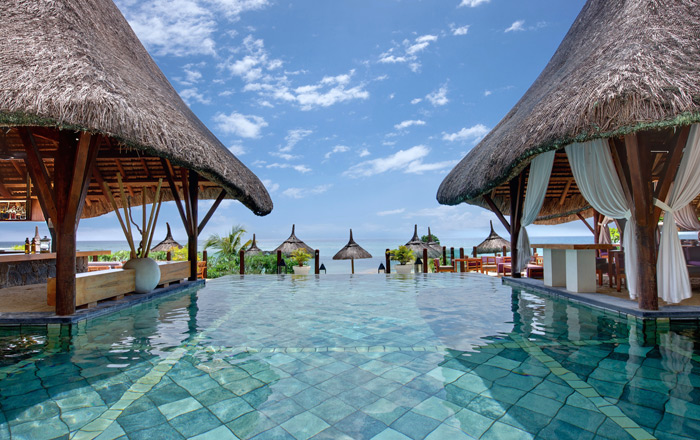 Delicious Mauritius
We've worked up quite an appetite already, so it's a good job you'll be more than satisfied with the varied array of Mauritian fodder and traditional cuisine. By now you will have come to expect stunning tropical views, and the restaurant doesn't disappoint. Still overlooking the sea, the Senses restaurant serves up satisfaction aplenty, and ensures all bases are covered when it comes to vegetarian options. Feel like getting in on some grill action? Then make your way to the adults only Sandy Lane Grill, where the barefoot bliss vibe continues in an informal yet intimate hideaway.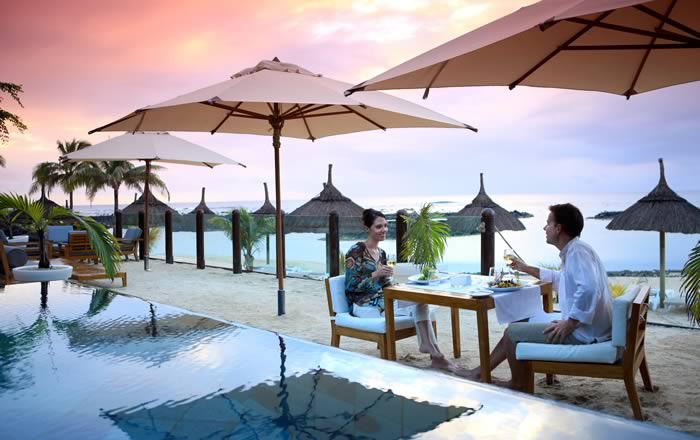 Room with a view
If by now you have taken in the tropical sights, sipped a few too many cocktails, and can barely move for Mauritian food you might be tempted to escape to your room.  With your own fully furnished personal terrace in each room, you can still enjoy the delights of your surroundings from the comfort of your own room. Taking the kids on your Mauritian adventure with you? It's all good, there are plenty of rooms with kids in mind to keep the family happy. If you fancy a couples getaway, you're still covered. Go for the Privilege rooms, which just like the Sandy Lane Grill and Lazy Pool Bar, are strictly adults only.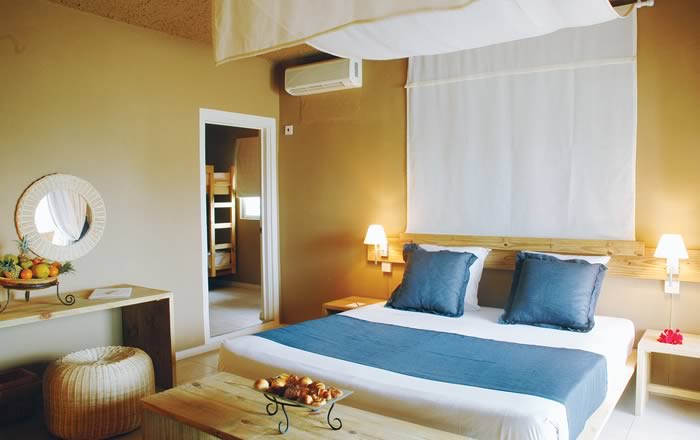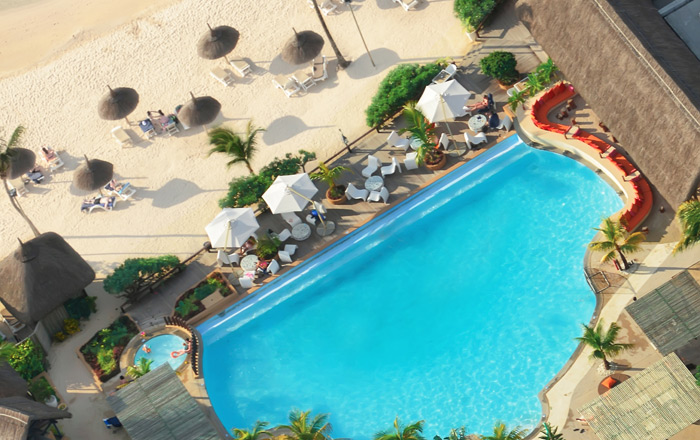 Find your feet
If it's possible that you haven't melted into a sun, sand and sea stupor at this point then there is still plenty of experiences to be had in and around the resort (you might wanna dig out those shoes you left behind for some of them though!)  Stroll over to the beach for a spot of Volleyball, or hot foot it to the free shopping shuttle that takes you to Grand Baie and immerse yourself in even more culture. The choice is totally yours, and there are bags of things to keep you keep you amused on or off site. At Veranda Pointe Aux Biches you've got the choice of two perfect pools, keeping with the theme of a family or adults option.  Fancy a spot of snorkelling, want a water polo match, or dabble at the darts? It's all on your doorstep.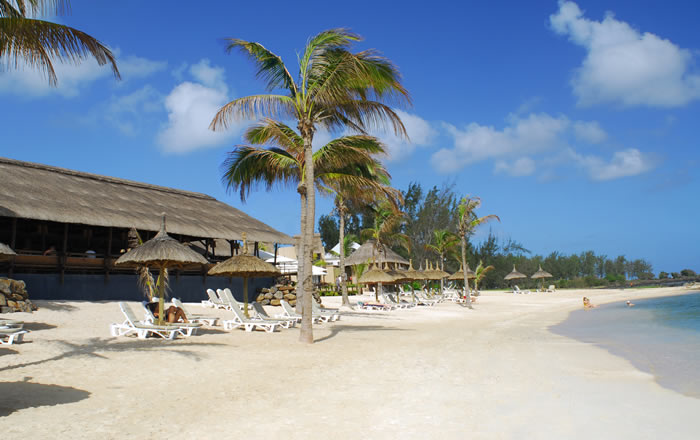 Sunset Boulevard Mauritius style
If you are tempted to explore more of Mauritius you're not too far from Grand Baie. With its lively restaurants, and the white-sand beaches you have become accustomed to, it's perfect for soaking up the culture. You can flit through the fashion stores and call on the culture with the quaint crafts that surround the incredible Indian Ocean. If you still have just the two of you in mind, there is just no excuse not to board the truly sublime two-person submarine and delve below the surface to be at one with the tropical sea life below!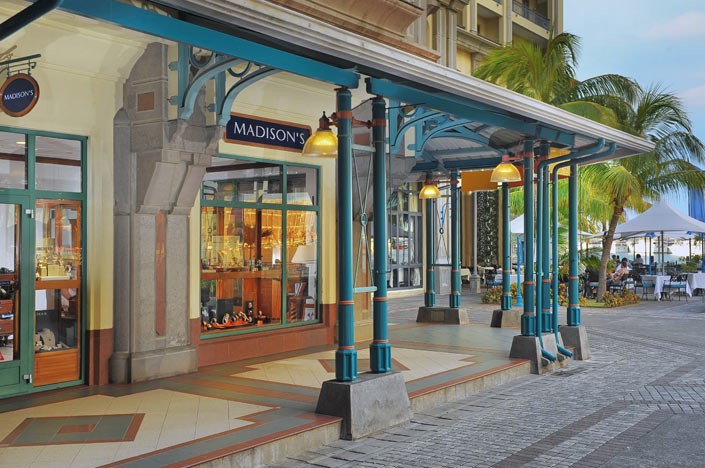 Sock it to the Veranda
Ahhhhh, that little trip took us all the way back to sipping Sandy Lane cocktails and chowing down on cuisine fit for a king! It's a good job we were taught by one of the cocktail experts how to make our favourite tipple, and were given the recipe to take home! We almost forgot about the spa treatments with a sea view, quite possibly because it's near impossible not to drift off into a dreamland under the capable hands of the spa staff. If you're ready to free your mind, to liberate yourself and embrace the gentle humming of this island's heartbeat, we urge you to slip off the shoes and sprint your way to the Veranda Pointe Aux Biches Hotel.