Been There and Done it: Naomi's Guide to Thailand
Let our Naomi take you one an amazing guide to Thailand.
Naomi set off on an adventure to Thailand to get a flavour of life in the Far East. Starting her stay in Krabi, she soaked up the sights of the pristine white beaches before heading back up to Bangkok for a true taste of Thailand. 
Krabi Monkey Trail
We headed to the west coast of southern Thailand to Krabi where we stayed at Centara Grand Beach Resort & Villas Krabi with its own pristine beach set in a secluded bay and surrounded by wildlife. It really is as idyllic as it sounds. Accessed on a speedboat via the jetty, it added an extra element of excitement into the whole affair. Especially when the waves passed by!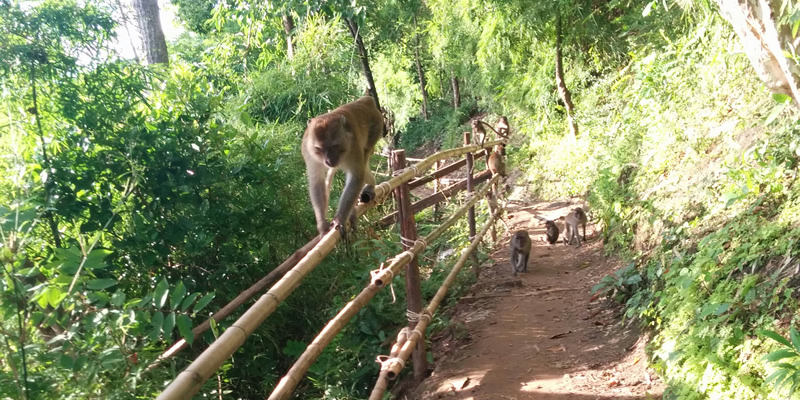 The island is also home to its own troop of monkeys and thus has a monkey trail for holidaymakers to explore. A monkey trail? I hear you cry. Yes! A walk through the luscious green of Krabi Island, becoming one with nature and of course, the monkeys. Many monkeys. Including exceptionally cute baby monkeys! The trail took us through the monkeys' natural habit and gave us the chance to watch in awe as they swung around. They had their camera pose down to a fine art.
Island Hopping
In Krabi we did an Island Hopping Tour which has to be the highlight of my trip. This wasn't literally hopping from island to island. Although that would be an interesting challenge. Maybe next time. Instead, we metaphorically hopped from island to island via boat, taking in the sights of Railay Island, Tup Island, Chicken Island and Koh Poda Island.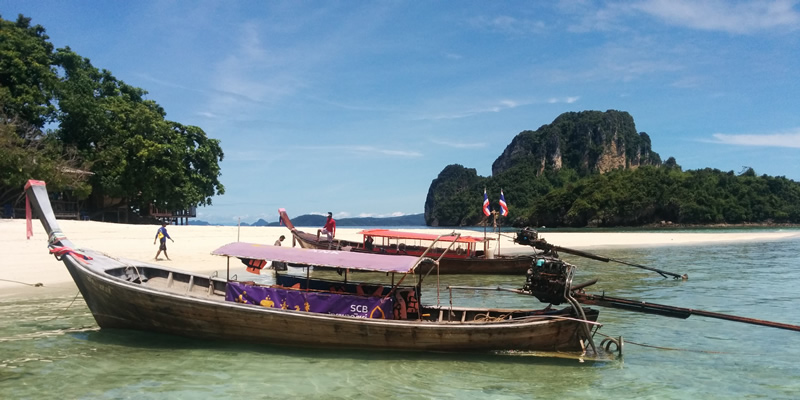 Here's the low-down:
Railay Island. A tropical paradise. Emerald clear waters towered by limestone cliffs. The ragged jungle paths lead to the stunning white beach. You instantaneously relax. If you are feeling a little more adventurous, try rock climbing with some of the best instructors in the world.
Tup Island. One of the smallest islands. But all good things come in small packages, right? Well this certainly proved that rule right. The crystal clear seas make an excellent place to go snorkeling amid a rainbow of tropical fish.
Chicken Island.  Believe it or not, Chicken Island is the shape of a chicken's head. Although admittedly it resembled more of a Turkey! Another eye-dazzling island with an equally eye-pleasing snorkeling hotspot.
Koh Poda. Our final stop. Backed by Limestone Mountains, Koh Poda is a small island with a very peaceful bay. It was the perfect island to soak up the tranquility and top up on our tans!
Island hopping was a big win. A brilliant way to explore and see just how spectacular Thailand is.
Taste of Thailand food tour
We headed back up north to Bangkok for the second half of our adventure. Here we did the Taste of Thailand Food Tour which is a definite must for foodies. We started at the 'Village of Love' where we me­­andered through the host of market stalls salivating at the local spices and fruit such as Lychee, Langsat and Rambuta which you were welcome to try. So of course, we obliged!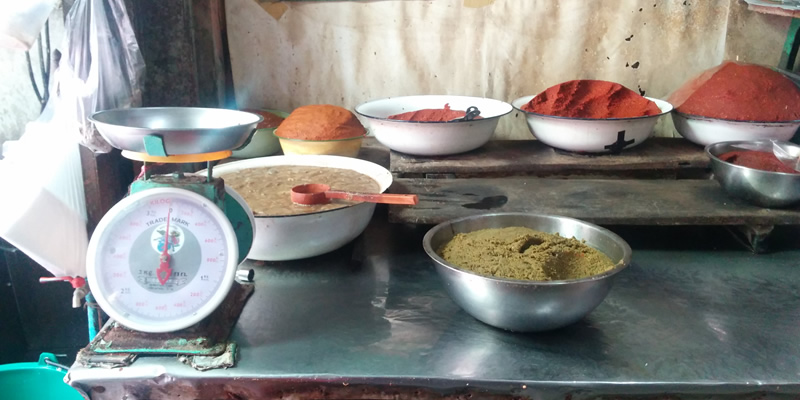 We stopped at a local restaurant where we were greeted with Sui Mai (or pork dumplings to you and I) followed by duck noodles. So deliciously tasty that even full to the brim I managed to clear the plate. Next time, no breakfast!
The last port of call was Thailand's Royal Cuisine. A secluded restaurant, hidden away. A beautiful old Thai style restaurant that was particularly special. Least of all because it is run by descendants of the royal family! A true taste of Thailand.
This was my first time to Thailand and it won't be the last. What a brilliant experience. A beautiful place that oozes with culture. I left with a camera full of amazing snaps and an immediate desire to return!
If you'd like to sample Centara Grand Beach Resort & Villas Krabi or just find out more about discovering Thailand for yourself, just have a tickle of that lovely orange button.

Discover Centara Grand Beach Resort & Villas Krabi from £0pp