Top 3 Cape Verde Hotels
Cape Verde hotels are some of the most incredible resorts in the world. Here's our best of the best list! 
Just off the northwest coast of Africa sits the astounding archipelago that is Cape Verde.
You can see from our recent guide to Cape Verde the sweeping seas and soft sand here unite with volcanic ridges and gorgeous tropical vistas to form an incomparable domain.
Perfect for hiking, adventuring or just taking in the views, it's a must for those looking for a classic fly and flop, or anyone craving a new experience in a radical hybrid of sea and safari.
With so many incredible places dotted around this one-of-a-kind destination, it's hard to go wrong, so we've nitpicked our way though our very favourite resorts to bring to you the top three hotels in Cape Verde. Let's begin!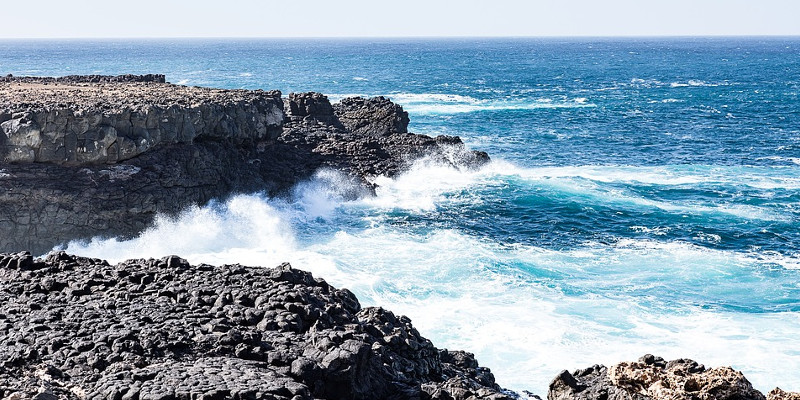 Odjo D'Agua Hotel
If you're hoping to engulf yourself in eccentric vistas and exceptional service, Odjo D'Agua Hotel is just the ticket. Fall in love with the tradition that Cape Verde radiates as you're surrounded by live music, unreserved local warmth and views of every kind at this boutique-style resort. Discover every exquisite inch that the isle of Sal has to offer by touring the island via a bike or motoquad rental, or get to know the wonders of the deep blue on scuba diving expeditions.
This 4-star resort offers pampering treatments, including several different practices in massage therapy in its very own spa. Here, you can also treat yourself to a manicure or pedicure, as well as facials and hair braids, in true holiday fashion.
With just 40 rooms in this resort, you'll get a true feeling of home, as holidaymakers integrate naturally into this hospitable hotel.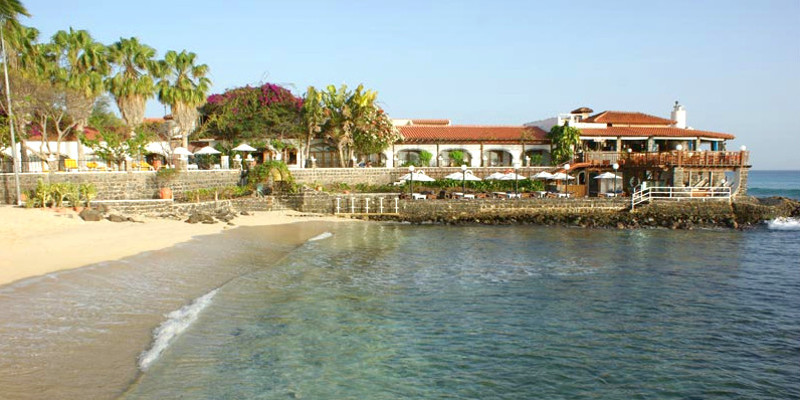 Riu Touareg Hotel
Located in Boa Vista, Riu Touareg Hotel is an ideal base for bouts of luxury between explorations around this incredible destination. Known for its moonlike volcanic landscapes and rich sea life, this island truly is a natural beauty. Sights of astonishing humpback wales between February and March, and wonderful turtle nesting from June to September are not rare around this island and make for an unmissable, unforgettable experience. The pioneer's dream lives on from there, with more creatures waiting to be unearthed beneath water level with activities like snorkeling and kayaking within the resort.
Each day of adventure comes with it's own reward, as the resort provides indulging services in the centre of this paradise. A relaxing sauna, whirlpool and Jacuzzi will immerse you into your new luxury lifestyle, as well as services including body wraps, aromatherapy and massages to balance both sides of paradise. With opportunities for pampering such as manicures and pedicures in the beauty salon, you can bring a hint of your holiday home with you without worrying about suitcase space!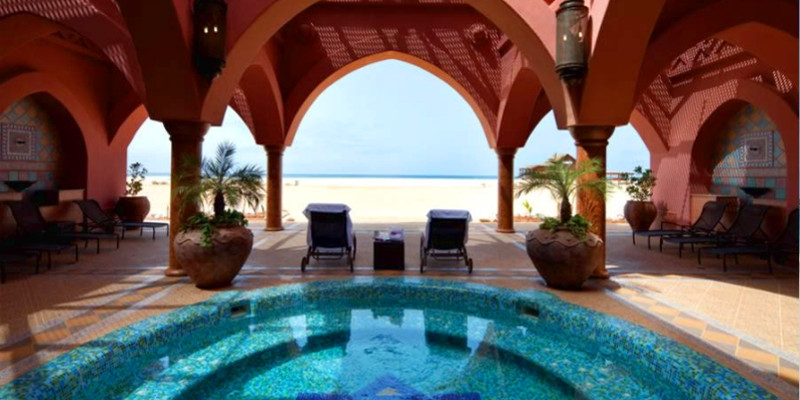 Oasis Salinas Sea
Another gem brought to us by the island of Sal is the Oasis Salinas Sea hotel. This resort takes every opportunity to allow holidaymakers to enjoy the stunning outdoors by uniting spectacular scenery and splendour. Sheltered Bali Beds offer relaxing massages and shiatsu among idiosyncratic vistas, and even the gym has a section situated outdoors for those who just can't get enough of their surroundings and aren't afraid to break a sweat.
Once-in-a-lifetime opportunities await with a third-party whale and shark diving centre where you can discover the sea like never before. Crystal-clear waters rolling in soft waves along vast, dazzling golden sand beaches are what makes the scenery at Pedra de Lume to die for. A thirty-five minute drive will take you to the eternal blue-tinted natural pool of Buracona, a tranquil lido; perfect for a dip, or just a lovely view that's worth the trip.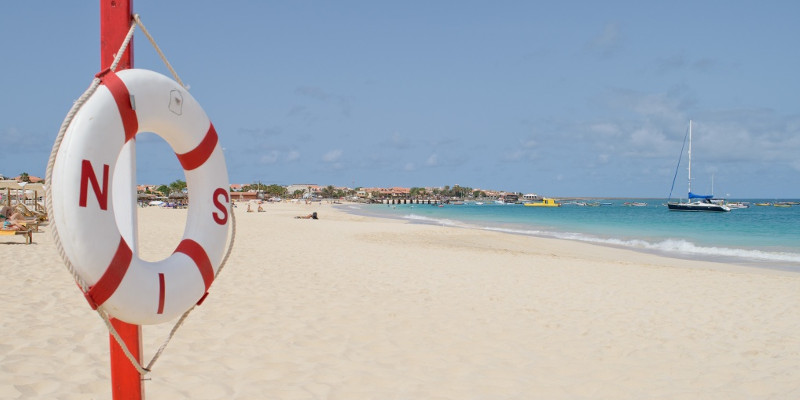 And that concludes our list! Three amazing hotels in Cape Verde that are jam-packed with exciting experiences, glorious views and once-in-a-lifetime adventures. Want learn more about Cape Verde? Give the orange button below a click for the bigger picture.