Maldives: The Power of Fives – Day 5 Centara Ras Fushi Resort & Spa
Take a tour of all the amazing things you can do in the Maldives at Centara Ras Fushi Resort.
Our man Martyn recently checked out what all the hype was about over at Centara Ras Fushi Resort & Spa in the Maldives as part of his Power of Fives Maldives tour. 
Check out what he discovered on Day 5 of his magical mystery tour around this special archipelago. 
Over to Martyn…
Well, here we are. 5 days, 5 Maldivian islands and 5 incredible resorts. It's time to check out what I discovered at the final leg of the journey at Centara Ras Fushi Resort & Spa.
1. Start or end your stay comfortably
Stay comfortable before and after checking into paradise by making use of the 2 complimentary day rooms. Kitted out in the same fashion as the spectacular villas, these rooms are perfect if you arrive before check-in or have some time before your transfer home.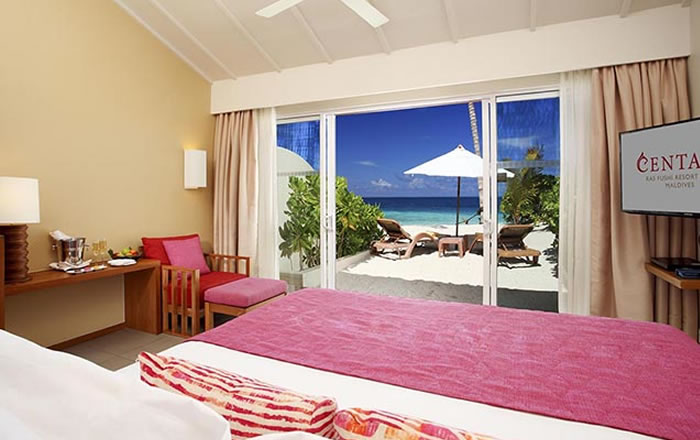 2. Credit where it's due
No matter which board basis you choose, the resort gifts you with $40 credit per stay for you to enjoy the delights of the á la carte food offerings.
Top tip: Enjoy a meal at Suan Bua, the Thai green curry is to die for!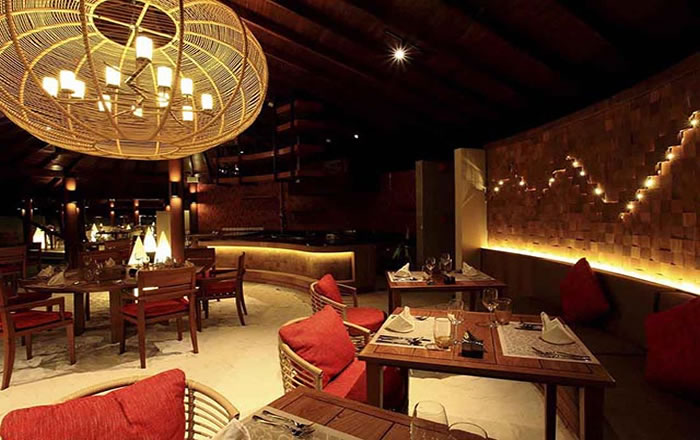 3. Explore the underwater wonderland
Pick up your free snorkelling equipment on check-in for use throughout your stay. With a house reef on your doorstep it's impossible to resist diving to the depths below for a splash with the tropical wildlife.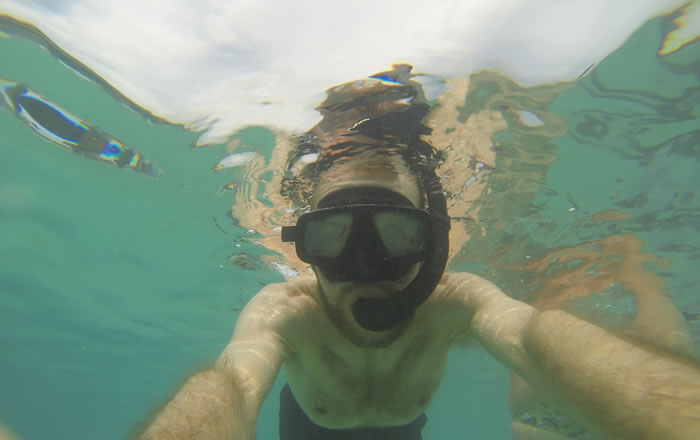 4. Adults only is 12+
Centara Ras Fushi Resort invites all ages above 12 to enjoy the outstanding facilities of this Maldivian wonder. So, if you are looking for a more grown up family adventure, Centara Ras Fushi has you covered.
Top tip: Find a quiet spot perfect for the whole family to get-together and take in the island as one.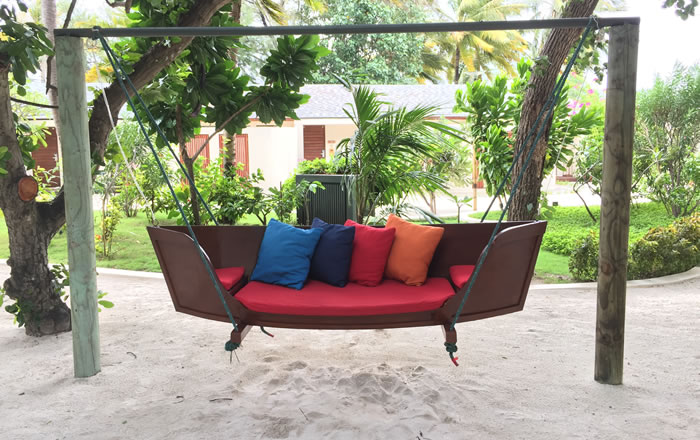 5. Sing with your supper
You can't miss the resident 3 piece band that tour Centara Ras Fushi Resort each night. Thoughtfully exploring the restaurants and bars, the band invite you to request your favourite songs as they sing at your table while you enjoy a low key dinner or cocktail. Our request for an Adele number didn't disappoint, the female lead has a spectacular voice!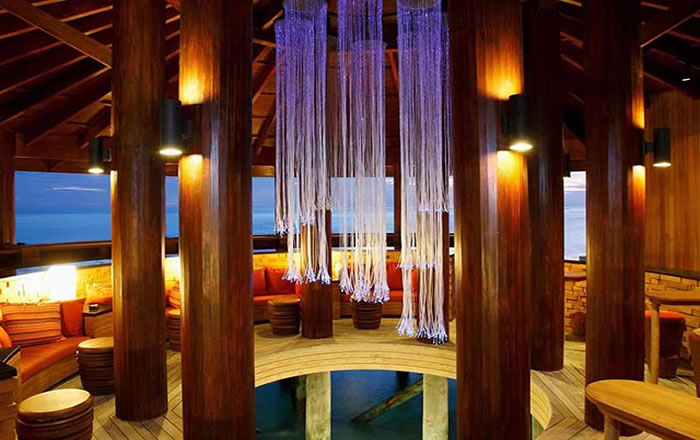 Until we meet again
So that's it, I have taken you on a whirlwind tour of 5 spectacular resorts from around the Maldives. I had an unforgettable adventure. Even my fondest of photos can't begin to do the the destination justice. You will just have to try it for yourself.
If you'd like to try the Maldives for yourself, push this lovely orange button. Go on, give it a whirl.