8 Top Red Sea Resorts
The Red Sea is one the most beautiful areas in Egypt. But where's best to stay? Here are our 8 Top Red Sea resorts to help narrow your search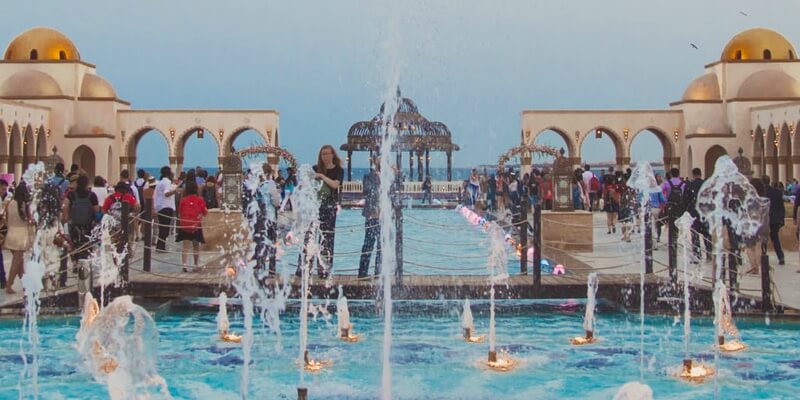 Famous for being a beautiful holiday destination. The Red Sea is renowned for captivating bays like Makadi Bay, Hurghada and Sharm el Sheikh. Golden sands, crystal clear waters and coral reefs welcome any visitor.
This list of well-known areas make-up the Red Sea Riviera. The Red Sea riviera runs along the western shore of the Gulf of Aqaba and the east coast of Egypt. Another reason why people flock to these resort cities is for the world-renowned dive sites across the Red Sea.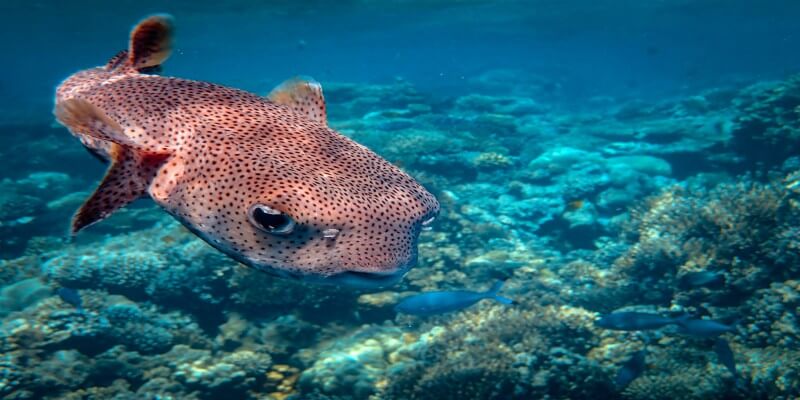 Due to its unique underwater geography the Red Sea is home to over 2,000km of coral reefs. These rich diving grounds were first discovered by famous diver Jaques Cousteau in the 1950s. Since Cousteau's trip, many have followed in his flipper strokes.
But with all this sun, sea, sand and marine life, there's plenty of resorts available along the riviera. So which one do you choose? Well, that's why we're here to narrow the field and give you our top eight Red Sea resorts. Check them out:
---
The Makadi Spa Hotel

Sunwing Makadi Hotel

The Grand Palace

Siva Grand Beach Hotel, Hurghada

Ghazala Gardens Hotel, Naama Bay

Hilton Sharks Bay Resort

Sharm Plaza Hotel, El Pasha Bay

Sunrise Holidays Resort
---
1. The Makadi Spa
Defined as an oasis of peace, relaxation and tranquillity The Makadi Spa Hotel is perfect for those looking to get away from the hubbub of normal life. Probably more suited to couples, if you'd like your time on the Red Sea to be all about relaxation and romance then this is the place for you. With stunning views out over the Red Sea accompanying your mealtimes, it's ideal for couples looking to reconnect in a hectic world.
Find out more about the romantic side of The Makadi Spa Resort.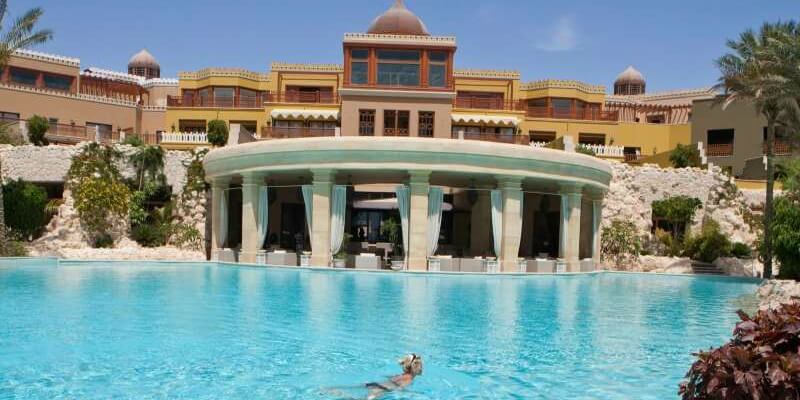 2. Sunwing Makadi
Aimed at delivering a fun-filled family holiday, the Sunwing Makadi is perfect for those who love the water. With seven pools, a plethora of water slides and even a waterfall, there's plenty for the aqua family to love. Plus, if you fancy a change of scenery, the resort also boasts a private beach. So you can decide which water you like best!
Read more about the amazing Makadi Bay area now.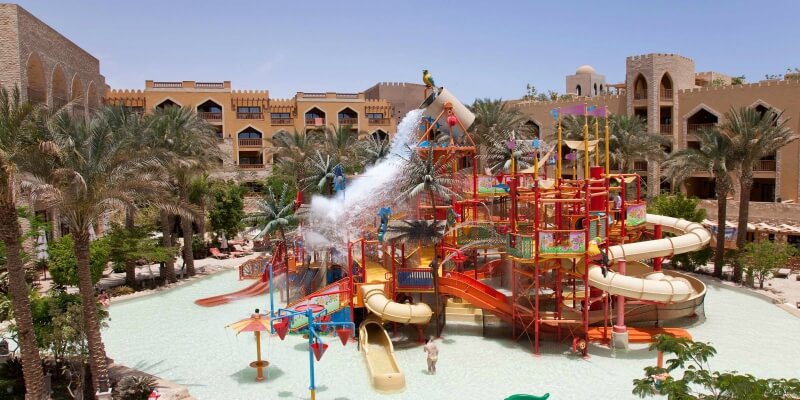 3. The Grand Palace
Grand Palace by name, Grand Palace by nature. Located in the stunning city of Hurghada this adults only resort is new for 2020 and welcomes you to an opulent world of North African charm.
With its own private beach you can enjoy romantic evening meals on the beach looking out over the Red Sea. This resort is perfect for those seeking a more authentic Egyptian experience. However, if you want to see more of the surrounding area you can always take a trip to one of the neighbouring resorts.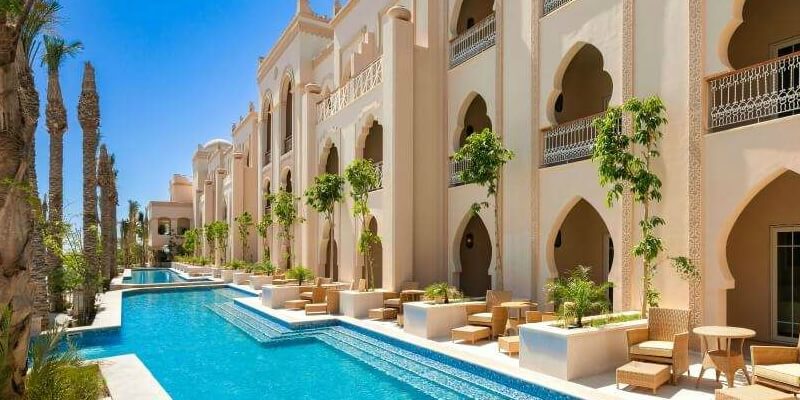 4. Siva Grand Beach Hotel
Another one of Hurghada's finest, but this one's perfect for the whole family. Siva Grand Beach offers families of all ages a wealth of activities. The wonderfully friendly staff in the animation team offer live day and night entertainment. Plus, a children's swimming pool, mini disco and even a club available for four to 12-year-olds.
Even the transfer time is ideal for families, just 15 minutes from Hurghada airport. So, you won't have to try and quell the storm of restless tots for long. However, there's plenty for adults to enjoy too, the hotel's location on the edge of the resort district means you're just a stone's throw from the quaint old, baazar-like, fishing village know as "Little Cairo".
5. Ghazala Gardens Hotel
Continuing our magical mystery tour of Red Sea resorts we now find ourselves in the stunning Naama Bay area at Ghazala Gardens. Sharing a picture-perfect beachfront location with its sister resort Ghazala Beach Hotel and an artificial beach complete with cabanas. Ghazala Gardens is ideal for those who like to chill out on their hols from one space. A range of restaurants are on offer too as part of your all-inclusive package, including one of the region's only Brazilian eateries.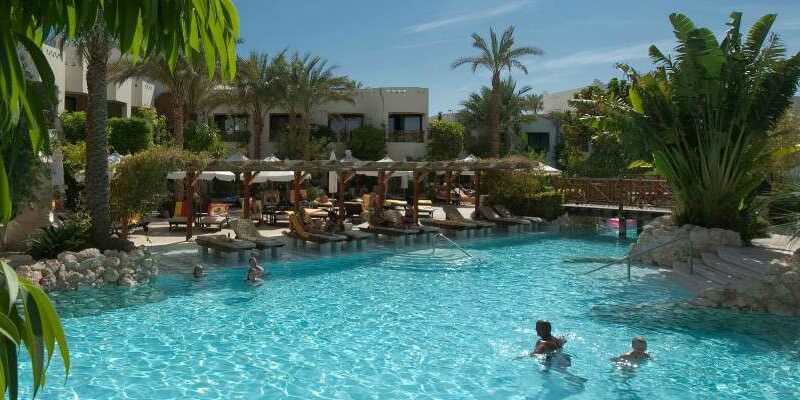 6. Hilton Sharks Bay
In typical Hilton fashion, Sharks Bay comes with the promise of an extremely well-catered break. Situated in South Sinai just three miles from vibrant Sharm el Sheikh. This location means that you're far enough out of the bustle of Sharm to enjoy a relaxing break.
However, you're not too far away that you can't enjoy the lively nightlife or stunning array of bars, restaurants and beaches. If you like keeping fit you'll love the two on-site fitness centres. Conversely, if you prefer to kick back, the seven pools and beachfront plan will have you covered.
Find out more about the Sharm el Sheikh area.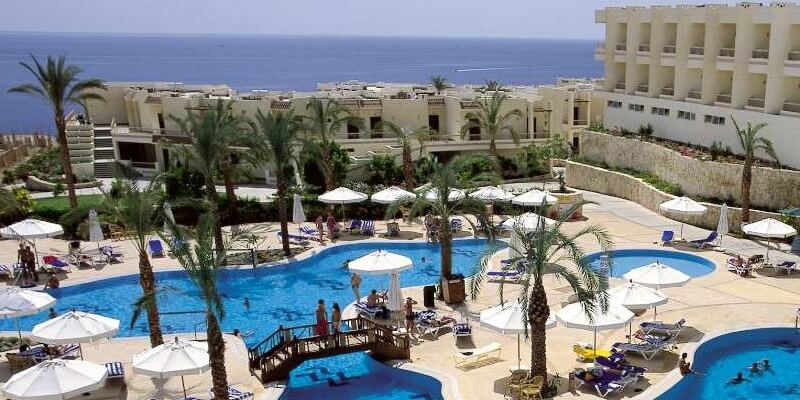 7. Sharm plaza hotel
A real quirky stay next. Sharm Plaza Hotel offers a quaint village-like layout so you can enjoy more of a community vibe. We promised you great diving, and here it is!
The handy location and a reaching jetty allow you to dive into the Red Sea over the wonderful Far Garden coral reef. A rich diving ground, Far Garden boasts a miasma of multicoloured marine life.
Read about more amazing Sharm el Sheikh resorts.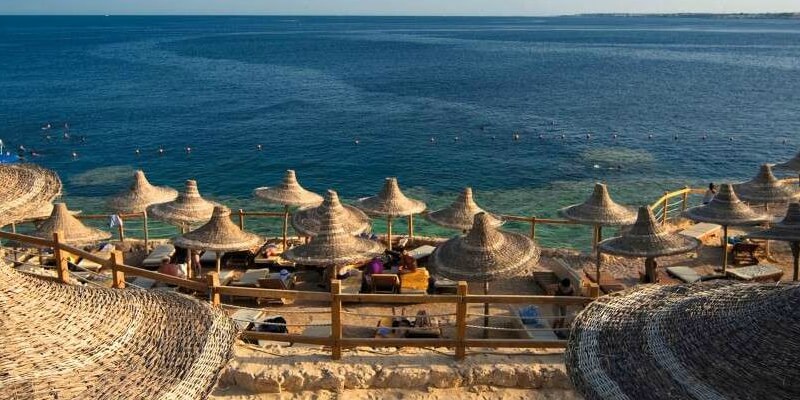 8. Sunrise Holidays Resort
The final stop on our tour around the top Red Sea resorts is Sunrise Holidays Resort. Calling itself Egypt's first adults only resort, this beautiful space is absolutely perfect for inducing some Instagram travel envy on your followers. Complete with its own private island, perfect for sunbathing, and just 500m away from Hurghada's vibrant centre. There's plenty at this five-star haven to help fill up your feed with envy-inducing snaps.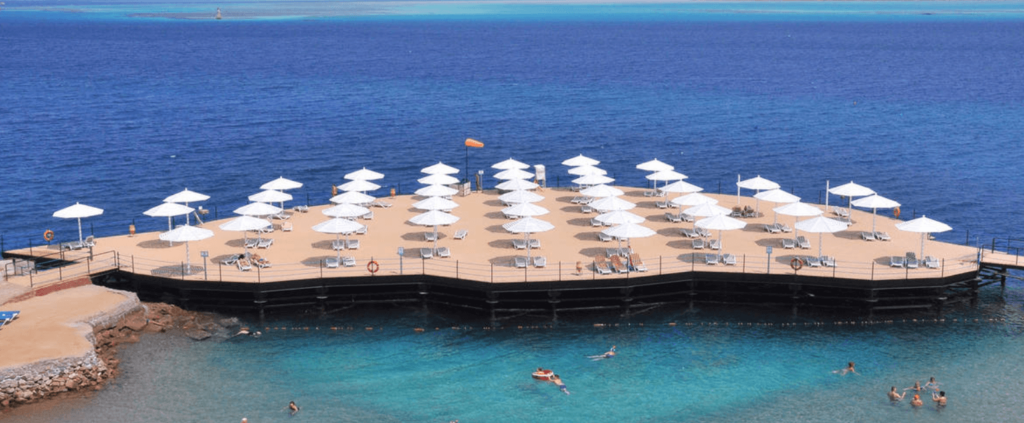 As you can tell, there's something for every holidaymaker on the Red Sea Riviera. Whether you want to kick back, head out, get wet or indulge your appetite you can do it all in a Red Sea resort. Now all you need to do is choose which one suits you.
For more information on the Red Sea and its plethora of amazing resorts give our knowledgeable team a call on 0844 644 8351 or click here to book your Red Sea escape.