2 Ajman Resorts Perfect for Couples or Families
These two Ajman resorts are absolutely ideal for delivering a perfect slice of paradise on the Arabian Gulf coast.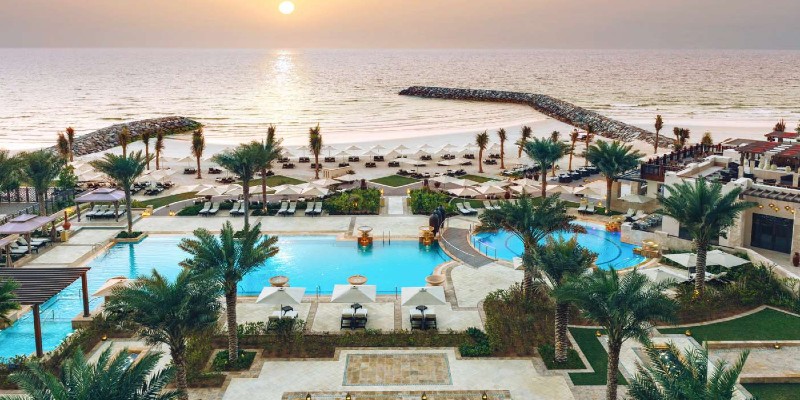 From an unforgettable family getaway to a couples exploratory break, these two Ajman resorts have your post-lockdown holiday covered.
Ajman is one of the seven Emirates which make up the United Arab Emirates. And, when it comes to UAE breaks, we think this jewel is shockingly overlooked.
With everything from mangrove forests to cityscapes you can do all-sorts in Ajman.
---
Amazing Ajman resorts
Now, we can all agree that whenever international travel is allowed again, we all deserve something special for that first getaway.
Which is why we've decided to show you two Ajman resorts which will blow you away.
Whether you're looking for a far-from-ordinary family trip or you want to wow your partner with a spine-tingling siesta. Here are the two hotels for you.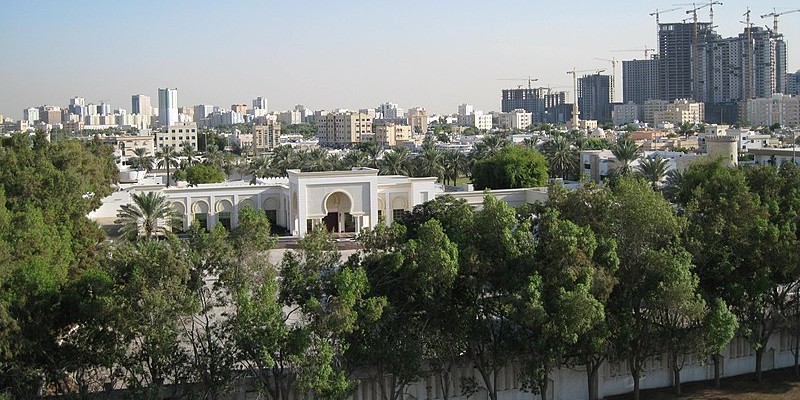 ---

---
Ajman Saray a Luxury Collection Resort
Because of its membership in the Luxury Collection, you can believe us when we Ajman Saray is a beautifully opulent escape. Settled on a serene stretch of private beach with the gentle Arabian Gulf lapping at the golden sand, Ajman Saray is a delightful part of the Emirates.
Although one thing the resort has which most others in the UAE don't is an incredible family friendly vibe. With the Kid's Club you can set your little ones down for the day knowing they're having a great time laughing, playing and learning with the incredible experienced club staff.
Meanwhile you could take some much-needed "you" time in the indulgent Goco Spa. Here the specially trained therapists work out all your kinks with a plethora of soothing treatments and high-class products all in the calming spa environment.
After you and the family have enjoyed another incredible day on the Arabian Gulf, round it off by settling down to a delicious meal. From international classics to suit any palate through to authentic flavours of the Middle East.
---
Top tip
Couples, or maybe older kids, stay close to Bab Al Bahr Beach Bar & Grill in the evening when it transforms from refreshing beachfront restaurant to chic DJ Lounge for an unforgettable evening of music and dancing.
---
The Oberoi Beach Resort Al Zorah
The Oberoi Beach Resort Al Zorah is more directed towards the adults-only crowd, rather than a family break. A sophisticated set up, once again on a private stretch of Arabian Gulf coast.
However, this Ajman resort isn't all about beaches and serenity. The Oberoi represents a chance to get more in touch with the diverse natural landscape here.
When we talk about the UAE many will automatically think of shimmering cityscapes and arid deserts. But there's plenty more to enjoy.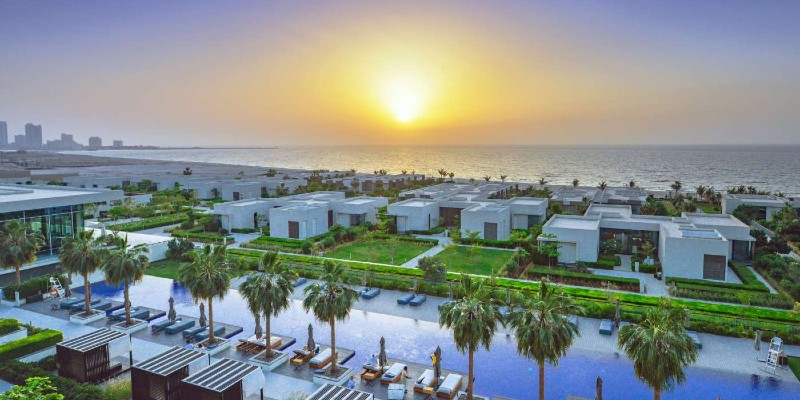 Settled in the middle of a thriving mangrove forest, but just 25-minutes from Dubai International Airport, The Oberoi plays out a wonderful juxtaposition of natural beauty and manmade creations. You're in the perfect place to discover everything the UAE has to offer.
Spend one day elegantly kayaking around the mangrove forest, discovering all the amazing creatures which call the gnarly greenery home. The next day you could be whisked off to explore everything Dubai has to offer.
If you prefer to stay in resort you'll be welcomed by contemporary architecture welcoming you into airy spaces which play beautifully against the coastal views.
Similar to Ajman Saray, The Oberoi Beach Resort Al Zorah also offers a spa environment where you can really start to relax and unwind. Utilising ALQVIMIA body and facial treatment products a visit is sure to leave you feeling rejuvenated.
---
Heard enough?
If we've convinced you that an Ajman resort is the perfect route for your escape from lockdown, then great!
Just click the button below to begin your Ajman escape route.