An Instagram Tour of 12 Completely Unique Experiences in Dubai
Let us show you, 12 unforgettable activities you can only experience in Dubai. With proof from the ubiquitous photo-sharing app.
You may be thinking that seeking unique experiences in Dubai means you have to be mega rich or an influencer.
But having an unforgettable time in this sprawling metropolis is anyone's game. And we're going to use the major weapon in the influencer's arsenal, Instagram, to show these amazing activities.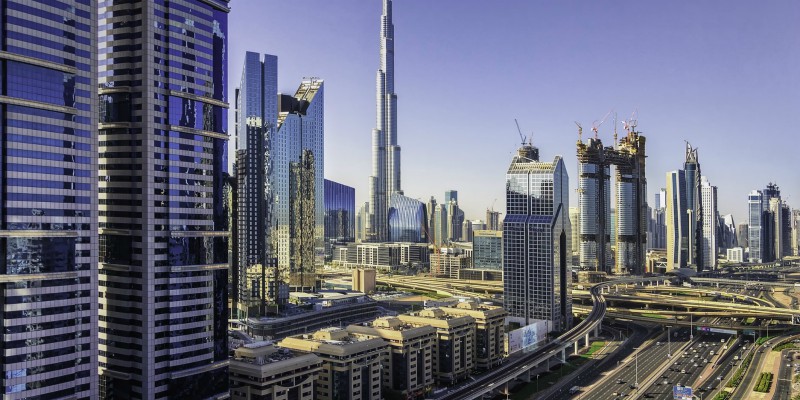 ---
Dubai, a very brief history
Dubai has come a long way from the sleepy fishing village which stood in it's place some 200 years ago.
The beginning of the wealth and opulence we see in the region today started back in 1966 with the discovery of oil in the area. The late Sheikh Rashid bin Saeed Al Maktoum used the funds from the crude payload to develop the city.
However, oil money now equates to just 1% of the Dubai's wealth. Tourism and the free zones have meant visitors and foreign investors have flocked to the Emirate since the 1980's.
Now this shimmering city in the desert offers tourists anything they could possibly want from an unforgettable trip, all in one place.
---
Where to go?
With so many amazing things to do and see, how do you know you're seeing the best of this destination when you visit?
In this guide we'll look to give you an idea of those sights, sounds and experiences you can only discover in this city. From desert safaris through to skiing. That's right, we said skiing. In Dubai. Skiing.
There's bound to be an activity that speaks to you here.
---
Completely Unique Dubai Experiences
Dubai Mall
Zipline through Dubai Marina
Sky diving over the Palm
Off-Road Desert Experience
Ski Dubai
Aquaventure Water Park
Burj Khalifa & Burj Al-Arab
Aquafun Inflatable Water Park
Dubai Miracle Garden
Dubai Water Canal
Jumeirah Mosque
Al Bastakiya
---
Dubai Mall 
We know, starting with a shopping centre doesn't sound very unique. But the Dubai Mall is not like your local. Here you'll discover more than a Poundstretcher, HMV and Costa – well, you might find a Costa, they're everywhere.
You'll get your steps in at this mall. One of the largest in the world and boasting artistic installations, air conditioning and, of course, big name stores. 
Dubai Mall is one hell of a day out. If you're looking to bag a bargain, or simply want to get out of the heat of the sun for a while. You'll never forget the sheer size of the place. 
N.B. Take comfy shoes, you'll be racking up the distance here. 
---
Zipline through Dubai Marina
Not everyone's idea of fun, granted. But ziplining through the stunning Dubai Marina has to be right up there with some of the most unique experiences you can ever have.
The Marina zipline is a sequel to the earlier Dubai Fountain line which thrill-seekers over the top of the iconic fountains. Now, the Marina line, ran by X-Line Dubai offers a zipwire double the length of the original and with the chance to partner up and tackle the task with a buddy.
You'll also get a camera, which will record your thrilling decent and is available for purchase at the end of the ride.
---
Sky diving over the Palm
We're just going to let your imagination and this amazing shot do the talking for this one…
Off-Road Desert Experience
If the mall and the zipline aren't your style, you can get your adrenaline pumping with an excursion celebrating the lesser built-up areas surrounding the city.
Off-road desert experiences are truly thrilling. But take our advice and go as part of a day trip and you'll experience so much more for your money. Not only will you rumble around the red sand dunes in a 4×4 you'll also be able to experience unforgettable activities like: camel riding, sandboarding, shisha, authentic cuisine, henna tattoos, and even local entertainment.
---
Ski Dubai & meet the penguins
From one extreme to other and just because you're sunning it up in the United Arab Emirates, doesn't mean you can't enjoy a deep freeze too. 
Go off piste at Ski Dubai.  The first indoor ski resort in the Middle East. Although, something not initially associated with the area, this state of the art complex offers another adrenaline-pumping day out amid the subtropical climate.
But this destination's not just about the sports, you can also go and hang out with a colony of King and Gentoo penguins. We bet you never thought you'd be doing that in the desert!
---
Aquaventure Water Park
Treat yourself to a day at Aquaventure. Perfect if you're travelling with kids or just want an unforgettable experience in Dubai.
Whether you just fancy a splash around in the slides and pools of the water park or you prefer to go the whole hog and enjoy some time in the largest aquarium in the UAE as well as swimming with dolphins and sea lions. There's a smorgasbord of watery-fun to be had.
---
Burj Khalifa & Burj Al-Arab
These two need no introduction. The Burj Khalifa and Al-Arab are iconic structures which dominate the imagery we have of Dubai, with good reason.
Examples of engineering masterpieces they're pretty special just to look at from the ground. But the real magic starts when you head inside and begin your ascent to the top.
Completely unrivalled views of the city await at the top of the Burj Khalifa, truly you will not be able to experience these views anywhere else in the world.
---
Aquafun Inflatable Water Park
Enjoy splashing around in the Arabian Gulf as you struggle to negotiate your way around the largest inflatable water park in the world.
Nothing more need be said. This blow-up behemoth is an absolute riot under the Arabian sun.
---
Dubai Miracle Garden
Slow your roll with a wander around one of the most spectacular gardens you're ever likely to see.
The world's largest flower garden, Dubai Miracle Garden spans 72,000sqm and delivers bewitching displays of colour and aroma thanks to the 150 millions flowers which decorate the tunnels, arches and displays in the attraction.
Each year the team at the gardens come up with new display ideas, so you can be sure you're seeing a truly unique display, whenever you visit.
---
Dubai Water Canal
You may be thinking, so what I have canals at home. Well, travelling along the Dubai Water Canal is a truly unique way to see the city – and not a half submerged shopping trolley in sight.
Hop on a ferry and explore the length of the 3.2km canal. Or get in a water taxi and jump on and off as you please, taking in more memorable spots as you go.
---
Jumeirah Mosque
Much like Burj Khalifa and Burj Al-Arab, the Jumeirah Mosque is an imposing structure which pops up on shots of Dubai all over the internet.
But you have to go there to really take in its majesty. Unlike a lot of, more traditional, mosques in the UAE Jumeirah welcomes all visitors. Take a tour of this white stoned marvel and learn all about Islam and the history of the mosque and the local area.
---
Al Bastakiya
Get a snapshot of life in the history of Dubai. Back when the UAE was split into a series of Sheikhdoms and the population was made up of pearl divers, fisherman and date farmers.
Al Bastakiya gives you a glimpse of old Dubai before the glitz and glamour took hold. For example, you can take a wander around the aged streets of Al Bastakiya and chance upon quaint tearooms and art galleries celebrating Arabian works.
Finish your time in the old town with a trip to Al Fahidi Fort. The oldest functioning building in the Emirate. Originally a battlement the fort now serves as the Dubai Museum and documents the region's history through magnificent artefacts and stories.
---
Meet the neighbours
While there's a plethora of amazing experiences to be had in Dubai. There are seven other Emirates which make up the UAE and each has their own special make up to offer visitors.
For example, we all know about the bright lights of Dubai and Abu Dhabi. But, there are some incredible adventures to be had in Fujairah and Ras al Khaimah. If you prefer to take in the big city from the fleeting comfort of a day out, Ajman is perfect.
However, if you've seen enough of Dubai to know this is the place for you. Then you might want to check out our top hotel picks for your stay.
So you can see, while Dubai will offer the unforgettable, the UAE in general is wasting no time in becoming THE holiday destination to head for.