10 Of The Best Things To Do In Ajman For Couples Or Families
These 10 things to do in Ajman will leave you wondering why never thought of checking out this slice of the UAE before.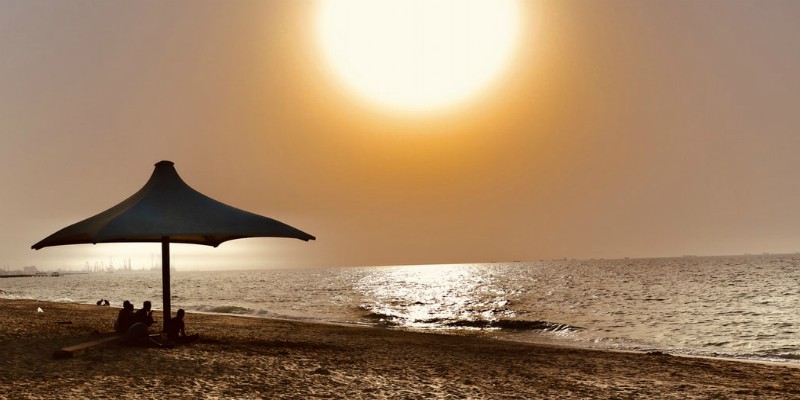 One of the lesser known of the seven Emirates which make up the UAE, Ajman is a goldmine of things to do on your break.
Admittedly, when you think "UAE holiday", Ajman probably isn't the first place to pop into your head. But we think these 10 incredible activities will change your mind and have you booking up as soon as you can.
From nature to history, beaches to mountains. There's something to suit every traveller. Plus a few amazing hotels to boot.
---
Al Zorah Nature Reserve
The wonderful natural beauty of Ajman is never more apparent than in Al Zorah's National Park. Take some time out of your busy schedule and head off on a relaxing kayak around the mangroves. Keep your eye out for some of the superstars of the reserve, flamingos.
These divas like to head out and grab a snack at the same time and place every morning. Plan your route right and you'll glide straight past the pink peculiarities going about their daily business.
Home to over 60 species of bird, the reserve is a twitchers dream. Or just a great place to retreat into the greenery and have a soothing paddle along the mangroves.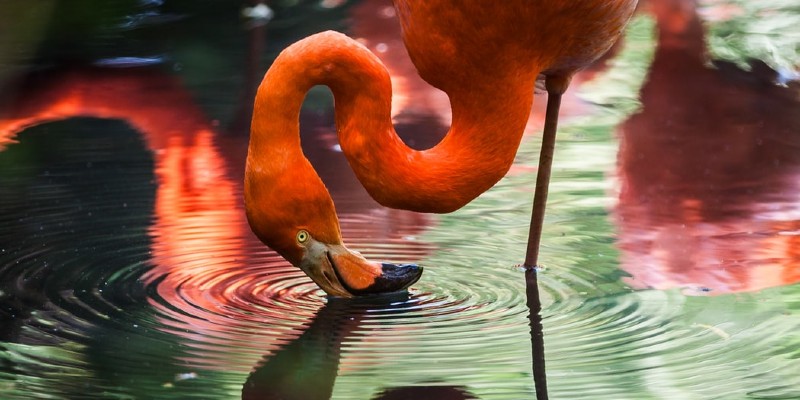 ---
Ajman Museum
We've shown before in our other UAE guides, this region is absolutely dripping with archaeological significance. Which means the museums are packed full of interesting finds from the region's colourful past.
Utilising the old Ajman fort building which dates back to the 18th century, even the museum itself is a piece of the region's history. Housing precious artefacts, manuscripts, weapons and even the ancient Umm Al-Nar tomb which was discovered at Mowaihat.
Umm Al-Nar is a culture which survived in the UAE during the bronze age. Now archeaologists all over the country are excavating sites to learn more about how this ancient civilisation lived and worked in the area.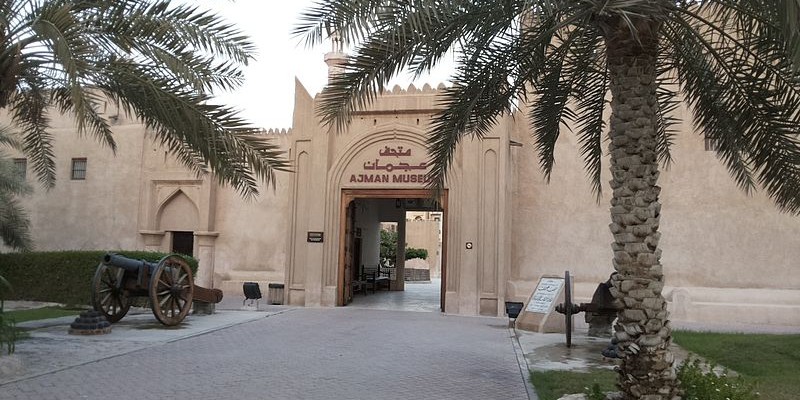 ---
Mowaihat
An area just outside of Ajman city. If you're serious about your history and you have a particular penchant for archaeology, which wasn't satiated at the museum, then you should check out Mowaihat. The place where that Umm Al-Nar discovery was unearthed and still the source of many digs and ancient treasure hunts.
---
Ajman Stud
Returning our attention to the natural must-sees in Ajman. The stud is the perfect place if you have a love of horses. Even if you don't like them all that much you should still get a load of this place. A relatively new tourist attraction, it only opened to public view a couple of years ago, but there's no entrance fee.
While horse-racing is huge in the UAE, these horses are bred for one reason only… to look damn good. Owned by the Crown Prince of Ajman, the horses are doted on to ensure they look their absolute best.
Entering what are essentially horse beauty pageants all over the world, the Prince's horses are well looked after and extremely well-decorated in this area of equine competition. They have to be seen to be believed. Out on the outskirts of the city shrouded in sand dunes, they're like a mirage.
---
Get out to the Enclaves 
Al Manama and Masfout are great places to head for if you want to see some more of natural Ajman.
A rural enclave lying an hour east of Ajman in the foothills of the Hajar Mountains, Al Manama is a hit with history and nature buffs. Boasting three forts incredible scenery and Acacia, ghaf and flowering sidr and simr trees it's certainly a very easy on the eye enclave.
Masfout, to the south of Ajman, offers a little more to the active visitor. Pack your hiking boots (and your passport) and head out on the paths winding around the mountains. There's a town in Masfout where you can stock up on supplies before you head off on your hike and you'll, of course, be treated to awesome scenes along the trails. The reason we say you'll need your passport is because you'll actually have to travel through Oman to get to Masfout. But the crossing is never anything too strenuous.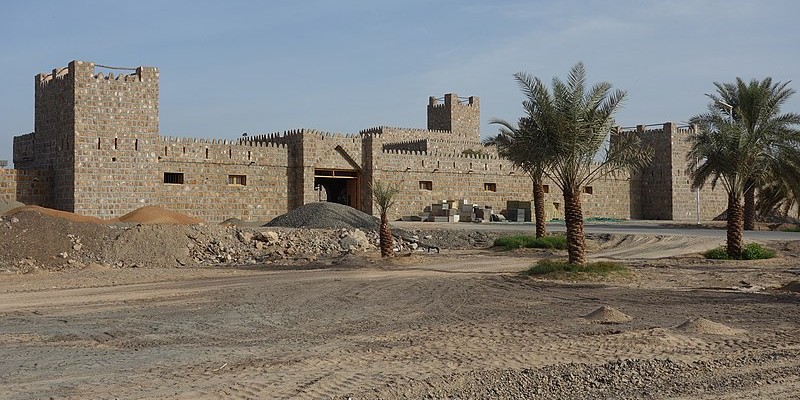 ---
Desert safari
The things the UAE does have in spades are sand and great service. With that in mind, your desert safari doesn't have to consist of just the obligatory camel ride. Spend an unforgettable afternoon and evening in the dunes.
Get on enjoying smashing through the sand in a vintage Land Rover or dune buggy, experiencing a genuine Bedouin settlement and be treated to a falconry show too. as the stars begin sparkling you can tuck into a slap-up meal and, of course, there's that camel ride.
It will be the most fun you've had in a sandpit since you finished your work early in reception and got first go in the sandbox as a reward.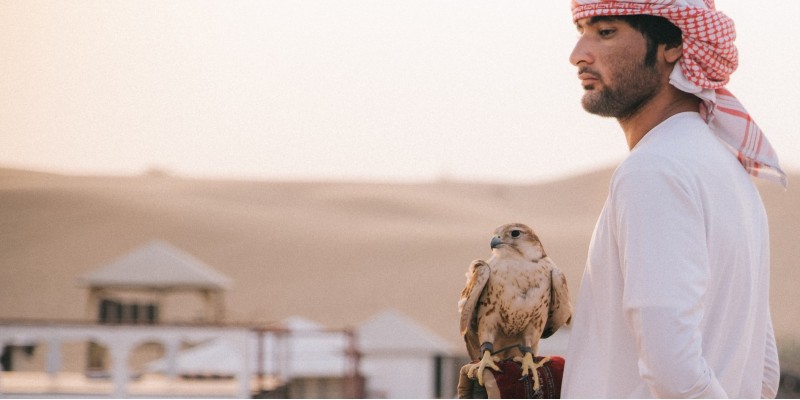 ---
Ajman Corniche 
From sand to water-ish, the Corniche in Ajman is a beautiful stretch of cosmopolitan shops, restaurants and cafes which line the water's edge. With spectacular views out over the Arabian Gulf and a soothing breeze, as well as shimmering boats for company, the Corniche is a popular area with tourists and locals alike.
Treat yourself and the family to an evening away from the resort with a stunning meal in one of the restaurants here. Everything's on the menu from fresh seafood to international classics and authentic Arabian fare. Choose your favourite dish, or find a new culinary love.
---
Millions of beaches, beaches for me
Heading back to the sand briefly. If you're something of a beach bum on holiday, then Ajman is the perfect Emirate for you.
Much of the glistening Arabian Gulf coastline is taken up by private beaches owned by high-end resorts lining the sand. If you haven't booked a beachfront resort, or you're just visiting, you can easily buy a day-pass. Then access the private stretches and lounge until your heart's content.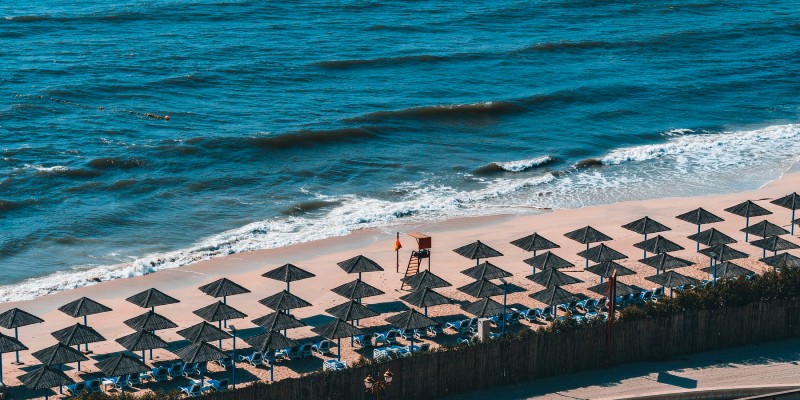 ---
Golf 
If you're something of a golfing entusiast, you'll be happy to know there's some amazing courses in Ajman. 
The Al Zorah Golf Club is home to the Emirate's first ever course. Created by the Niklaus Design Group and sitting resplendantly among one million square metres of mangroves. The course is a world-class venue which lives alongside the beauty of nature in the area rather than conflicting against it.
---
Ajman Dhow Building Yard
A different day spent away from the history, sport, beaches and wildlife of Ajman is yours at the Dhow building yard. The largest of its kind in the world, workers use ancient techniques rather than plans to craft incredible vessels.
Making up to 30 boats a day, this yard is extremely busy. If you're not interested in ancient boats or building techniques, this place is still worth a visit. Catch a glimpse of some the high-powered speedboats which are also made here.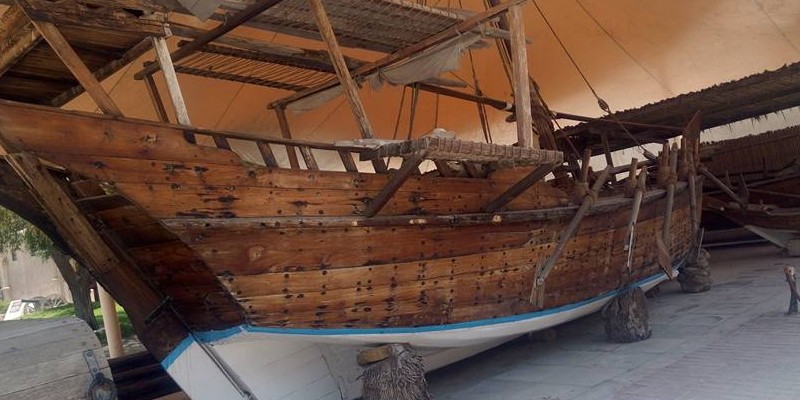 ---
Try a top end resort
Now you've completed all those amazing things to do in Ajman you'll be looking for somewhere comfortable to lay your head. Well, like much of the UAE, this Emirate is blessed with a miasma of incredible resorts.
Lucky for you, we've taken a look and narrowed the selection down to two resorts which are perfect for couples or families.
Whether you're looking for an unforgettable family escape or the chance to breakaway as a couple Ajman has you covered. Click the button below to discover more about these two resorts.