3 Amazing Mauritius Deals That Will Have You Reaching For Your Passport
We've found you the best Mauritius deals for that perfect post lockdown break, all whilst being totally affordable!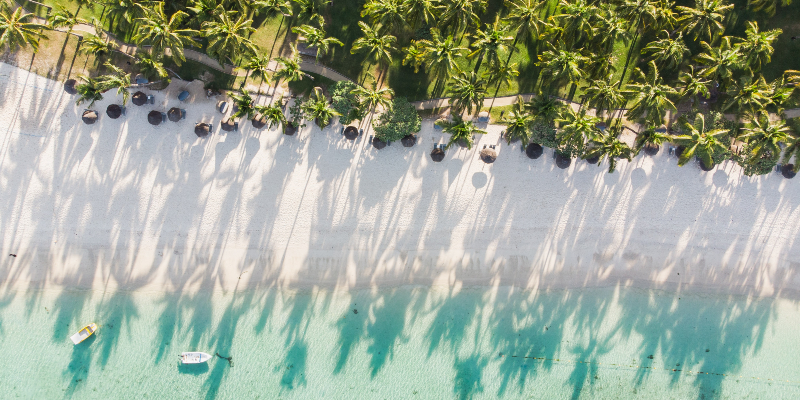 Memorable Mauritius on a budget
If you've come from any of our previous blogs on Mauritius, you will have by now realised how awesome this island is. Well, we have got three incredible Mauritius deals that every budget conscious traveller will love.
These resorts deliver luxury, comfort, and they're also all-inclusive. What more could you ask for?
You're probably eager to get your holiday booked and have your countdown app at the ready to start counting down the days.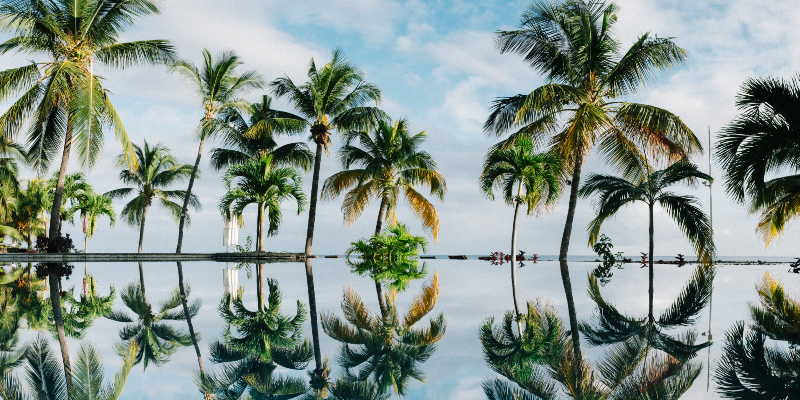 Mauritius is a beautiful island with white sands and turquoise seas fringed by coral-reefs. The picture-perfect scenery is enough to draw you in. But the action-packed memories you make will always hold a place in your heart.
With the rich culture and diverse history of Mauritius, you'll find yourself learning new things daily as you explore this stunning country.
---
Show me the deals
It's the dream holiday we've all been waiting for since lockdown began, so we won't keep you in suspense any longer.
Here are three affordable Mauritius deals that include picturesque resorts at amazing prices:
So now we know what the resorts are, let's jump into learning more about these three incredible destinations!
---
Le Peninsula Bay Beach Resort & Spa
As the perfect island getaway, Le Peninsula Bay Beach Resort & Spa will provide you an unforgettable Mauritian break.
This beachfront location is just 15 minutes from the airport, meaning your holiday will start as soon as you step off the plane. And guess what, it's available to book for under a grand!
Discover the stunning blue bay lagoon which surrounds the resort, where snorkelling and dive sites dot the shimmering waters.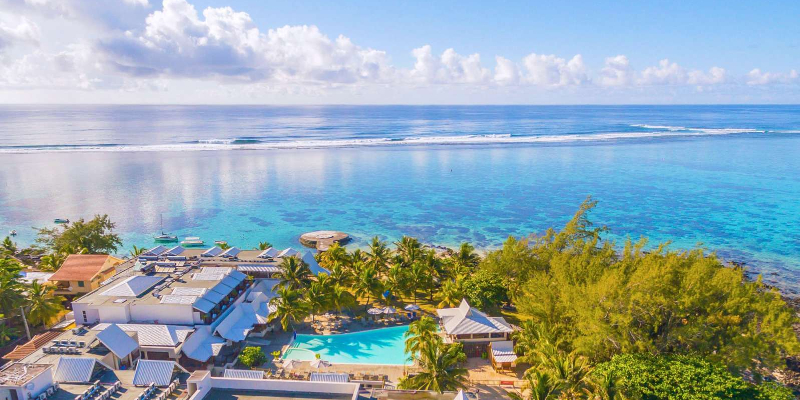 If the water baby in you is yearning for more, there is an onsite Marine Park.
With a PADI Certified dive centre making up one element of the Marine Park, there is a plethora of activities to take part in. Dabble in some catamaran action, water-skiing or even underwater sea walking- How cool!
---
What else is there?
The resort is within the small town of Mahébourg on the south-eastern coast. Here you can find an authentic charm with it's delightful market stalls and delicious local cuisine.
Sip on fresh coconuts as you stroll across the water's front. You can also learn more about Mauritius' intriguing history at the National History Museum.
When your body needs a rest from all the sight seeing and water sports, indulge yourself with a relaxing spa treatment at the resort's spa. Allow yourself to be fully immersed in the spa experience as the talented masseuses pamper you.
---
Grab a bite to eat at any of the three restaurants which provide anything from a light snack to a delectable Mauritius speciality. Then, enjoy a cocktail under the stars as you watch the resort's live entertainment.
The Le Peninsula Bay Beach Resort & Spa has the best Mauritius deal available on our list today. Coming up at just under a grand, we think that is a deal you shouldn't miss out on!
Book the Le Peninsula Bay Beach Resort & Spa now from only £999pp
---
Anelia Resort & Spa
Just minutes away from the vibrant village of Flic en Flac, lies Anelia Resort & Spa. Thatched rooved buildings provide a rustic feel, but the chic and clean interior mirrors a trendy, modern hotel. This stunning resort is one of a kind and will offer you an amazing getaway.
The two insane infinity pools lead out to a stretch of the perfectly white sands of a Mauritian beach. There are also tennis courts, a games room and a fitness centre, all available to be used by guests.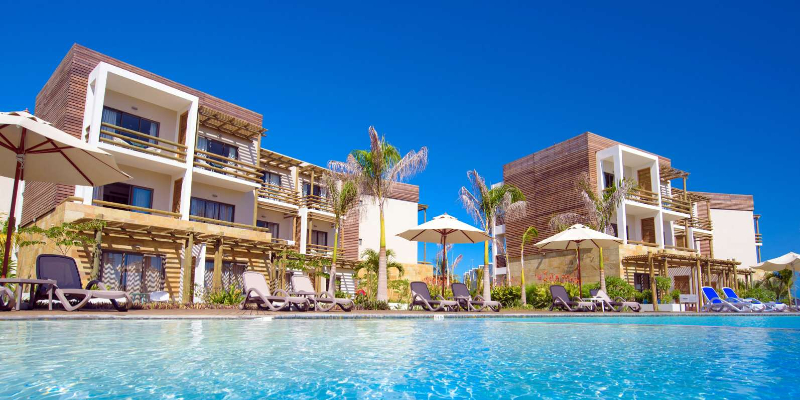 ---
Are there any other activities?
You'll find it hard to pull yourself away from the wonderful hotel facilities. But, when you're ready to take a dip in the ocean be prepared to be met by azure waters, and maybe even a dolphin!
Take some time out of your day and visit the resort's Garden Spa & Wellness Centre. They promise to provide you with a delightful variety of spa treatments and relaxation massages.
If that doesn't sound good enough, once you've had your tranquil treatment, you're welcome to relax further in the invigorating outdoor jacuzzi.
Experience an abundance of flavours from the diverse cuisines available to dine on. Start the evening at La Toque Blanche with a delicious themed buffet, and end at the Sunset Bar. You can sip on a Mauritian Rum as you watch the sun fade into the horizon, feeling excited for another day in paradise.
Book the Anelia Resort & Spa now from only £1,099pp
---
Veranda Tamarin Hotel & Spa
Situated facing the beautiful bay of the west cost is the stunning Veranda Tamarin Hotel & Spa. This resort is a boutique escape with a stretch of a spectacular white sand beach right at it's doorstep.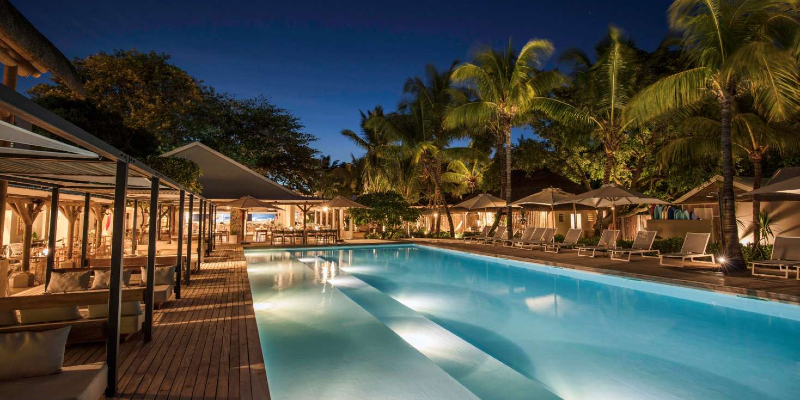 With plenty of water-sports available at the beach, there is an activity for every adrenaline seeking traveller. The two refreshing swimming pools are the perfect alternative if you don't like swimming in the ocean. Then, when back on dry land enjoy a lifetime experience by hiking a UNESCO world heritage site.
---
Is it possible to relax even further?
Similar to the other resorts, Veranda Tamarin offers a lush sanctuary at the Seven Colours Spa. The resort describes it as a peaceful and retro atmosphere, ideal for couples who need a romantic moment, sign us up please!
When you are ready to leave the resort and enjoy some more of the best parts of Mauritius, head over to the Les Salines of Tamarin. Here you will see where nearly 1500 tons of salt are produced every year to meet the needs of this small island. You may even get to see the ladies at work as they shovel up the salt.
Explore the two remarkable restaurants at the resort where you can indulge in the many flavours of the Indian Ocean or the tastes of Mauritius. There are also delicious cocktails available on the rooftop bar where you can take in the magnificent panoramic views.
This is a great resort for a romantic couples getaway. Veranda Tamarin Hotel & Spa has all basis covered under this incredible Mauritius deal.
Book Veranda Tamarin Hotel & Spa now from only £999pp
---
Where do we go from here?
If you are ready to get your holiday booked to any of these stunning resorts, just click the button below and we will be happy to make those Mauritian dreams come true!