These 3 Incredible National Parks in Khao Lak Are Living Rent-Free In Our Head
We need to talk about the stunning National Parks in Khao Lak.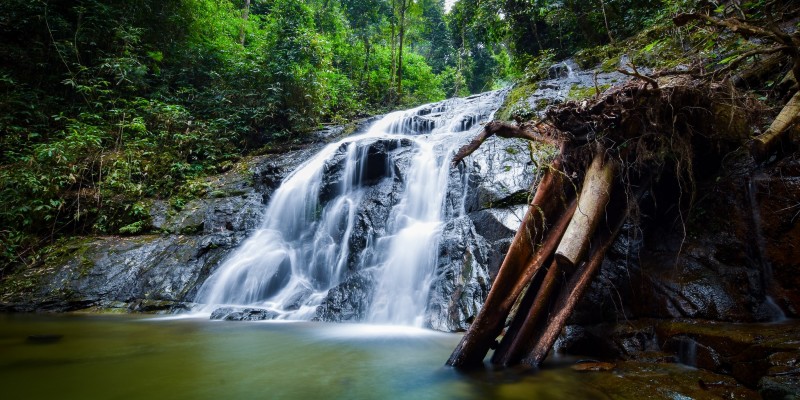 The National Parks in Khao Lak in Thailand are some of the best in the world. Each offers something different, and we love them for it! 
---
What about the parks?
If you know Thailand, chances are you probably already know about the three amazing Khao Lak national parks. But if you're not aware of them or haven't been to Thailand before, allow us to elaborate.
Khao Lak is a popular tourist destination in Thailand. Its combination of stunning white-sand beaches and rolling verdant hills mean the region is perfect for entertaining tourists.
This changeable terrain is generally split between three national parks: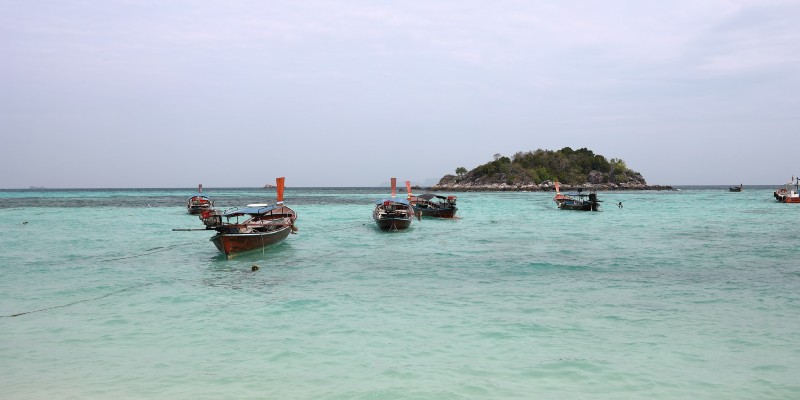 ---
The Three National Parks in Khao Lak are:
Khao Sok National Pak
Thai Muang – Khao Lam Pi National Park
Khao Lak Lam Ru National Park
---
But what can you expect from each park? And what the best things to do to ensure you see the best parts of these awesome parks?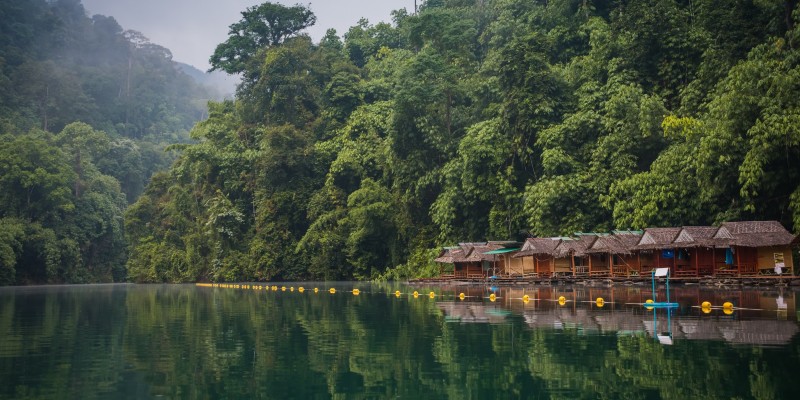 ---
Khao Sok National Park
Khao Sok is full of surprises. Honoured as a national park in 1981 it houses part of the largest area of wild forest in Southern Thailand, which also happens to be one of the oldest tropical rainforests in the world. The biodiversity of the Amazon's got nothing on this place. If you walk the arduous track against the crowds, you'll probably need a guide for this, eventually you'll come across the Rafflesia, the largest flower in the world.
For example, there are approximately 50 species of mammals, 300 species of bird. Plus, nobody even knows how many different types of insect there are.
Away from the stunning jungle and abundant wildlife, people make the hour trip north-east of Khao Lak to Khao Sok for the incredible watery fun too.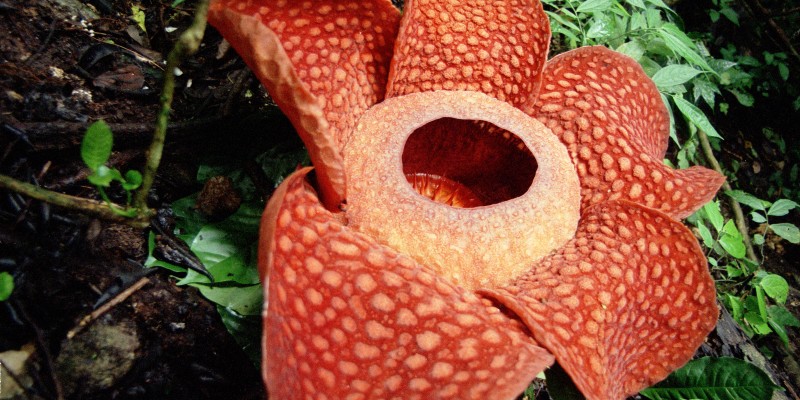 The tropical forest has around seven levels, each one has its own waterfall. Speak to your resort and book on to a waterfall tour. Generally, tours take you through the lush green landscape until you come across Weng Hin, Bang Hua Rat, Ton Kloi, and Wang Yoi waterfalls. Take some snaps of the falls or have a dip in the soothing waters.
In addition to the waterfalls, you can head out on to the incredibly tranquil Cheow Lan Lake. Drift through the park and take in the stunning sights from a truly unique perspective.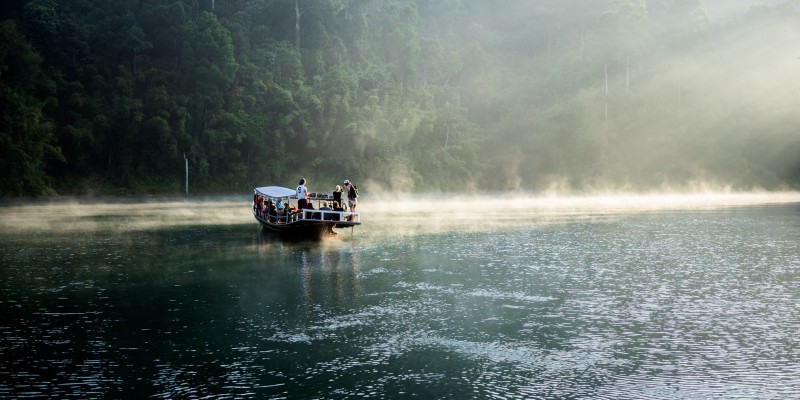 ---
Khao Lam Pi – Thai Muang National Park
Covering an area of over 70 square kilometres this park is split across two regions Khao Lam Pi and Thai Muang, hence the name. Straddling Route 4, the two national parks each offer something different to visitors.
Khao Lam Pi lies on the east side of the road and delivers a lush mountainous landscape, whereas Thai Muang to the west offers shimmering stretches of white-sand coastline.
Although Khao Lam Pi makes up 70% of the national park, its mountainous terrain means activities are fewer when compared with Thai Muang. Having said that though, it's another great spot for some waterfall watching. Nam Tok Lampi & Nam Tok Ton Phrai are two decent sized falls, the smallest of which, Nam Tok Lampi, falls spectacularly over three levels.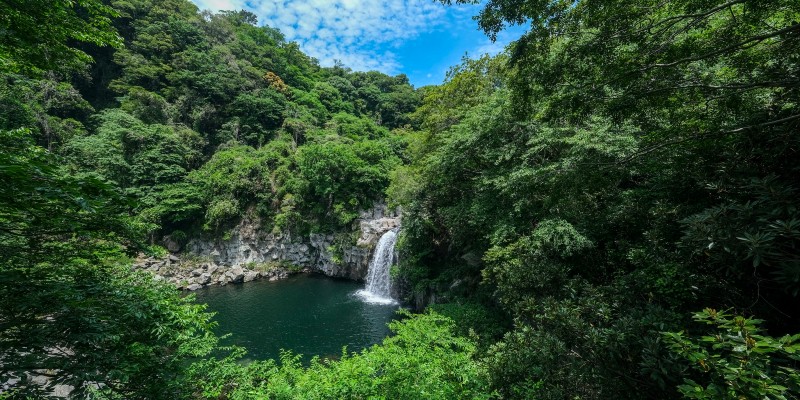 The Thai Muang area, on the other hand, is an activity-rich destination. Home to a stretch of sandy coastline nicknamed turtle beach because if its role as a nesting ground for Olive ridley sea turtles and leatherback's from November and April. The best time to visit Thai Muang to get involved with the conservation work with the hatchlings is in early March.
But it's not just all turtles in Thai Muang, you can also take the chance to go on an enthralling longboat trip along the mangroves to spot some crab eating monkeys catching a feast. When you've seen enough of the wildlife and rugged terrain. Pay a visit to the Ban Bor Dan Hot Springs, have a soak in the natural warm water and soothe your aching muscles.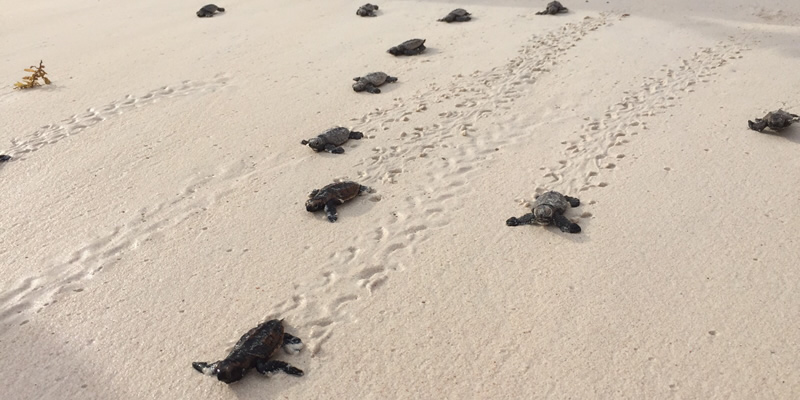 ---
Khao Lak Lam Ru National Park
Much like the other parks Khao Lak Lam Ru is all about embracing the beauty of nature. Sitting between Lak Mountain and Khao Lak city, Khao Lak Lam Ru stretches over 125km2. Touring this park is a great way to take in all the stunning flora and fauna of Southern Thailand.
Similarly to the other parks, Lam Ru is brilliant for hiking and offers some incredible trails where the local nature will dazzle your senses. One particularly unique element to the tours here are the butterflies.
As you journey further into the park the kaleidoscopic butterflies will accompany you throughout your stroll. A truly magical experience if you're travelling with small children. In addition to the butterflies you can take advantage of your tropical positioning to marvel at Ton Chong Fa and Lam Ru Waterfalls. Or grab the chance to spy some eye-popping wildlife like flying lemurs, hornbills, and sea eagles.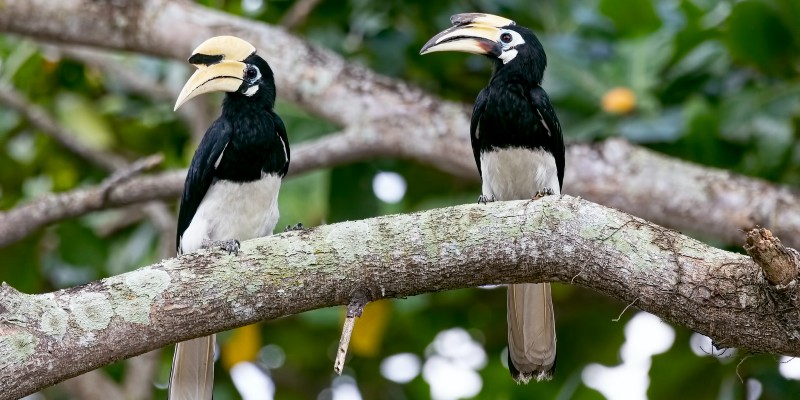 ---
See more of Thailand on your break
In conclusion, although Khao Lak is close to the bustling tourist hotspot Phuket, there are places that are all-natural and amazing.
Visiting the national parks is a great way to get to know more about Khao Lak and wider Thailand. Resorts in Phuket and Khao Lak will be able to get you booked on to fascinating tours of the parks with the use of knowledgeable guides. If you don't fancy hiring a bike and exploring the region on your own.