Full Moon Party: Why You Should Avoid Them Like The Plague
If you've been to Thailand or are thinking of going, chances are you've heard of a

full moon part

y.

B

ut what are they and why should you steer clear

?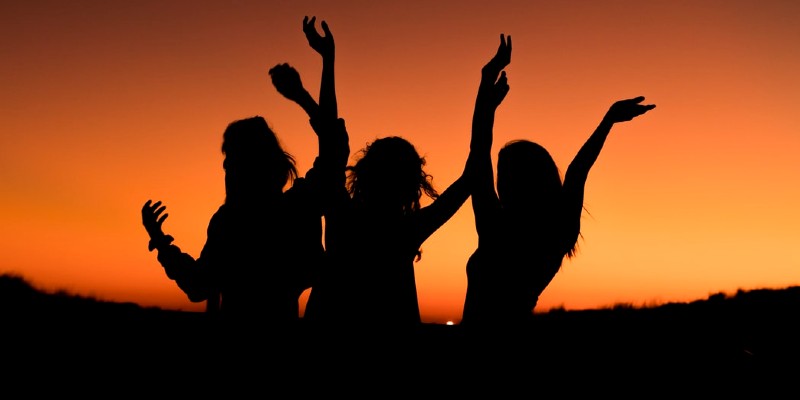 The full moon party is now synonymous with tourism in Thailand. Monthly celebrations bring people together from across the world to congregate on Koh Phangan island for an almighty booze-up.
But there's nothing wrong with blowing off some steam is there?
In this blog we'll tell you all about the full moon party. Including its origins, what it's become and why you should kick it to the curb on your Thailand escape.
---
What is

a

full moon party?
The full moon party originated back in the 80s. Although the true origin story of the festivities is unclear, it's said to have begun when a group of backpackers got sick of the growing commercialism of the party scene in Thailand.
With that in mind they hired a boat and headed for sleepy Koh Phangan island. With a crate of booze, fistfuls of magic mushrooms and a dream of dancing until sun-up.
Since it's humble beginnings the party has grown to become a worldwide festival, celebrated as far as Greece, Spain, Australia and Vietnam. Currently it draws between 5,000 – 30,000 people to the quiet shores of Haad Rin Nok Beach on the southern tip of the island, depending on month and season. And this is where it starts to turn bad.
---
But, h

ow can a beach party be bad?
Okay so, broadly speaking, parties aren't a bad thing, right? Cutting loose and taking the chance to enjoy yourself while you're away. We're all about that.
However, the full moon party has grown so exponentially it's becoming a burden to the people it started to help. Where before the party aided the local community by bringing tourism and a much needed economic boost. It's now started to poison the stunning natural surroundings of Haad Rin village, in addition to becoming a hotbed for crime.
Now, once a month, the usually sleepy village is overrun with drunk or high tourists littering and damaging the beautiful beach and village. Not to mention the rows of bars which now line the beach and thump out music throughout the night.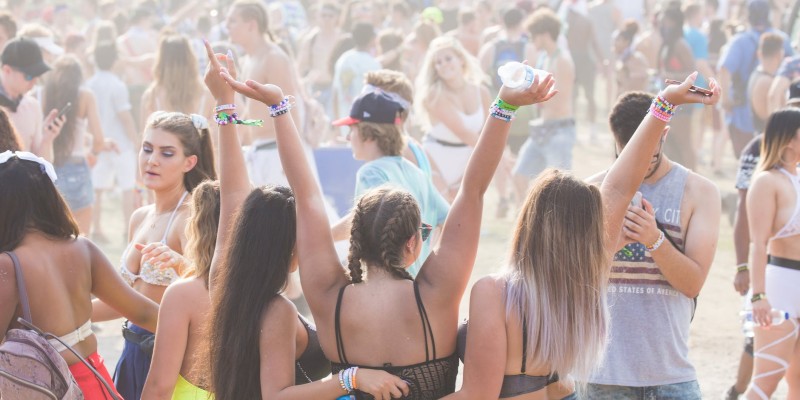 ---
Littering
As a result of the free-flowing booze and easily accessible drugs, tourists become less likely to care about where their litter ends up. What's left behind is an horrific scene of endless single use plastic covering the beach and washing into the sea.
However, we should say, tourists aren't completely to blame here.
Local bars knocking out cheap booze and 'buckets' (a sandcastle-style bucket filled with a concoction of liquors and energy drinks) also have to shoulder some of the blame.
You have to think it wouldn't be so bad if the people who created the mess stayed behind to help clear it up. But, more often than not, the locals are left to commence operation clean up.
---
Criminality
However, if the reasons to avoid the full moon party on Koh Phangan extended to just excessive drink, loud music and littering we know we'd still struggle to convince people to give it a swerve.
But all that intoxication has also made the festivities a honey pot for criminal activity. From drunken backpackers fighting in the street, to local organised crime syndicates trying to cash in on the demand for cheap drugs.
The heady mix of drink, drugs and party vibes has resulted in thousands of crimes being committed at full moon parties every year. As Thai gangs look to take advantage of vulnerable tourists. From spiked drinks and thefts through to rapes and even murders. There certainly is a darker underbelly to all this hedonistic fun.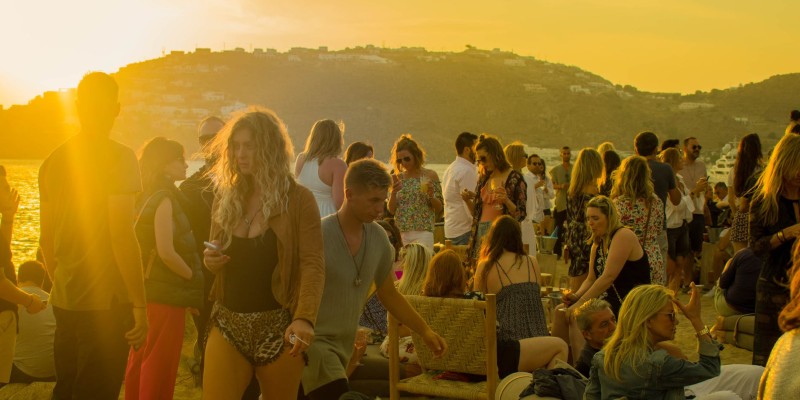 For example…
We know what you're thinking, "it's a party, it's bound to get a bit of hand." So, lets go into a little more detail about instances of criminality at the full moon parties.
In 2013 a British man was shot and killed as he was caught in the crossfire of a fight between local rival gangs bickering over the drug sales in the area. 2008 saw another British tourist go missing at a full moon party in a crime which Norfolk police are still trying to crack. In addition, an Isaraeli man was beaten and stabbed to death in 2007. And then there's the story of David Miller and Hannah Witheridge, two more British revellers murdered at the event.
---
Health and Safety concerns
We know, everybody groans when they hear the words "health and safety". But it's not just criminals contributing to the hospital admissions at these festivals. There is a famously slack approach to health and safety when it comes to full moon parties in Thailand.
There are cases of people drowning, dying in overloaded speedboats and bus crashes in desperate attempts to get as many on the beach as possible. Even electrocution via faulty lights litter the local police files.
---
But it's just one night, right?
Of course, this would all be acceptable or understandable if it were just one night's drunken debauchery.
But, such is the way with popular entertainment, the full moon party has swelled to as much as two weeks of non-stop partying. With local hostels offering cut price rooms. And bars promoting party build-up or recovery nights for the week before and after the event.
---
Has COVID killed the party anyway?
There's no doubt COVID-19 has touched every country and Thailand is no exception. However, the pandemic, and subsequent restrictions on travel has afforded the Tourism Authority of Thailand (TAT) a chance to rethink the way they welcome visitors.
With nearly 40 million tourists flocking to the country each year the rich Thai eco-system has struggled under the strain of that increased pressure. Now, talks are ongoing at the TAT to turn away from full moon events and their like, in favour of more sustainable tourism going forwards.
Talks have been so serious; some have been left to wonder whether the parties will be allowed to return at all when travel eventually returns to normal again.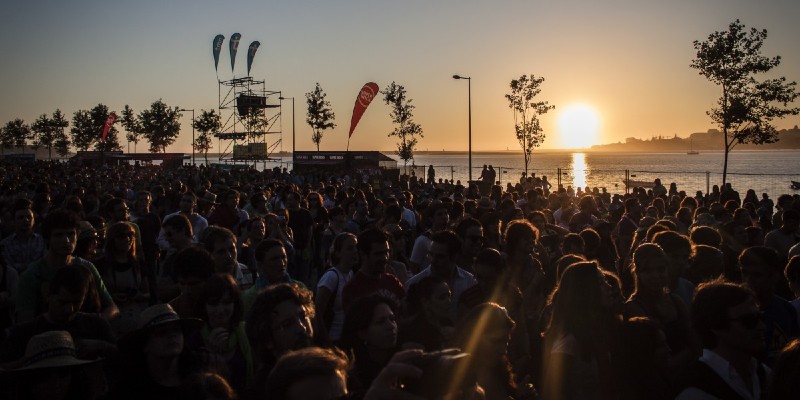 ---
What could you do instead?
Thailand is an incredible place to visit. Beaming with natural beauty, powder white sands and turquoise surf. There are a plethora of things to do in the country.
But if you're desperate to experience some fun festival vibes. Why not try one of the other unique parties on the island.
Click the button below and we'll take you through some alternative Thai festivals that will blow your mind way more than a full moon party ever could.