It's Coming Home: But Here's 15 Reasons You Need To Get Away
Football might be on it's way back. But you don't have to stay, here's 15 reasons why you need a holiday.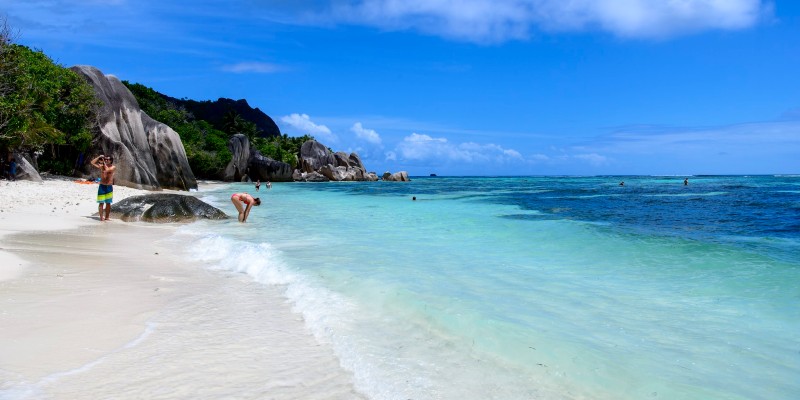 That's right, you might be sick of hearing about football and it's relentless journey back home. But that, in itself, is reason enough to suggest why you need a holiday. 
Seriously though, football's spent more time away from home than Chuck Noland.
With green destinations expanding and amber lists turning green, there's never been a better time to get a break on the horizon. 
But if you're holiday off making you booking, we've compiled 15 reasons why you need to be escaping this summer. 
---
1. Oh so stressy
Watching England play football is probably right up there with taking your driving test in terms of stressy times. But you (and them) managed to make it all the way through the Euros. If that doesn't deserve a break I don't know what does.  
Research shows holidays can reduce feelings of stress and burnout. We don't know about you, but after 18 months of COVID madness if we felt any more burnt-out we'd be Joe Wicks' thighs.
---
2. You can't remember your last break 
Sand, remember sand…? Honestly, we promise to never get annoyed at finding sand everywhere ever again.  
In the meantime, why not try again to get all the sand out of the last beach bag you used. We guarantee it's still in there. Or, plot twist, rather than getting rid of the errant sand, you just sit there holding it… 
---
3. The last 18 months has felt more like 180 months

 
I mean, seriously, it's been forever hasn't it? 
---
4.

You've had to endure your holiday-ridden Facebook memories from the last 18 months

 
That's the thing about those gloating holiday social posts. You never remember to factor in how hard the memories post will hit. Friendly fire… 
---
5. You already know where you're going without looking
The green list is out, and now full vaccinated travellers can head to amber list destinations quarantine-free. But that doesn't matter, because already know which over water villa is calling your name. 
Even better, you've seen the super tropical summer deal you're definitely bagging. 
---
6.

You created a holiday 

Whatsapp

 group and everyone's keen 

 
Maybe a little too keen… seriously Tracey, I know it's alway five o'clock somewhere but it's Sunday morning and I've just brushed my teeth.
---
7. Remember all-inclusive?

 
This one cut deep. 
Seriously, how good are an all-in breaks? If you've forgotten what they're like.  
It's essentially like you've died, gone to heaven and there's a superb buffet waiting for you and the bar's always free. And don't even get us started on room service – people bringing chicken nuggets straight to your balcony? Ermahgerd
---
8. Swim-up bars 
Speaking of bars, is there anything better than lounging in the cooling pool with the sun on your face and a fruity cocktail… 
… sorry we drifted off there for a minute.  
---
9. Your usual max time without a holiday expired 6 months ago  
Now you're just hanging by a thread 
---
10.

Yeah, the kids are great and everything… but there's a reason teachers have 6 weeks off in the summer 

 
---
11. Your summer wardrobe is bursting

 with unworn talent
We all needed something to do in lockdown. Now you've got a room full of "essential" purchases that you haven't been able to debut.  
---
12.

Conversely, you don't have any summer clothes 

 
You've spent the last 18 months in sweats and now you need an excuse to break out the shopping bags. That's right, shopping works both ways! 
---
13. Crack that page turner
You know that one book you've been saving for the sun lounger? It's been staring at you every day but you've held firm. This is your chance to show it who's boss and give it a damn good reading. 
---
14. That golden time
You know the time… that period of the day when you're on holiday, having spent the day on the beach, or round the pool, and you're chilling out in the room before you go out. It's the best! 
Either before or after you've had a shower. You're looking bronzed and feeling fine, now it's time to get your glad rags on and choose your restaurant. If you know, you know. 
However, if experiencing that golden time again isn't enough to make you see why you need a holiday, then we give up!
---
15. You're so done with football
Now, we know we're not talking to everyone here because… it's coming home.  
But, yeah, it's enough now. Right? We've pulled together as a nation to support Gareth and the lads, but now we need a holiday. After all, absence make the heart grow fonder, right? 
---
Got the message?
Now do you see why you need a holiday?
We've, collectively, had the 18 months from hell. So it's only right that we go in search of sun cream slathered relief. If you click the button below we'll show you our latest holiday deals on some of the world's most incredible destinations. 
But, then again, if you've fallen in the category for reason 5, then we're sure you don't need the assistance of these deals.