6 Reasons Why Getting An Airport Lounge Pass Is The Perfect Way To Start Your Holiday
Bagging an airport lounge pass is the best way to start your tropical escape. Here's six reasons why we think you'll agree.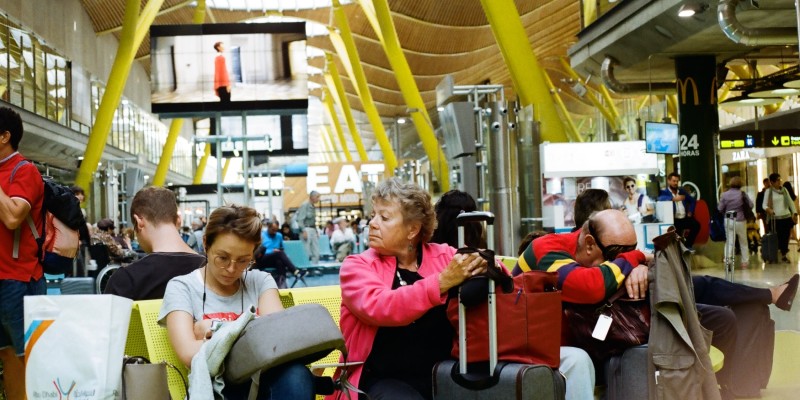 We believe an airport lounge pass is the best way to getting your holiday off to an incredible start.
In fact, it may just be the only way to go. But we understand some people might not necessarily see the point or even know you can access them without a premium flight booking. But they're available to anyone.
So, we've decided to bring together all the reasons why we think you should be treating yourself to an airport lounge pass everytime you travel. Plus, we'll tell you how to get one on your next holiday booking.
---
The reasons to get an airport lounge pass
Stress prevention – out of the main airport area
Chill out time – comfy chairs
Free food and drink
Stay updated
Free wifi and TVs – make sure the OOO is on
Games rooms for kids
---
How do I get free aiport lounge access?
Easy, just by booking a break with Tropical Warehouse. As part of our Blue Friday promotion we're adding free airport lounge passes, for Aspire, Escape and No1 Lounges, into any booking between 26 – 28 November.
So, when you've decided whether your next break will topping up your tan in the Maldives, exploring the jungles of Sri Lanka or discovering a new city in Dubai.
You won't have to worry about your trip getting off to the perfect start.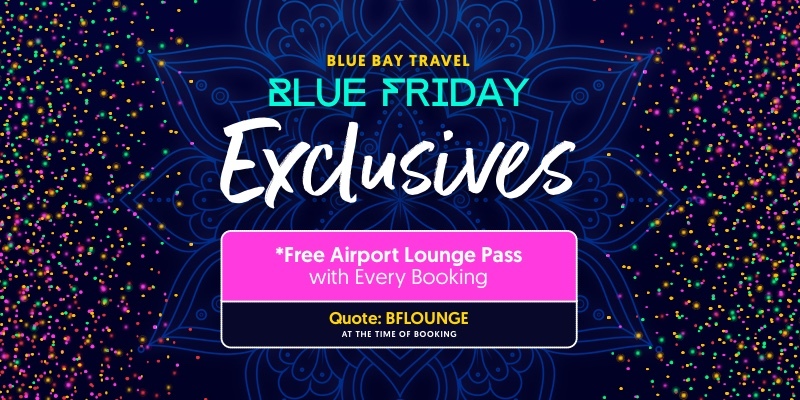 ---
1. Stress prevention
We're just going to throw a quick scenario at you. Imagine having to get your whole family sorted on the morning of your flight. Making sure all the bags are inside the target weight and everyone has all their documentation ready, not to mention the house is looking okay for when you get back and the houseplants are in the sink.
Then you get into the airport and suddenly keeping your family together is like herding cats. You check in and you've had just about enough of the stress, that's when you see it… like an oasis of tranquillity amidst the hubbub of holidaymakers. The airport lounge. Also, check out the video below to see how Aspire Lounges can make your check-in process even simpler.
Here you can kick back and start to drink in the soothing holiday vibes in comfort. Which leads us to our next point.
---
2. Chill out time
Your airport lounge will usually be set away from the general furore of the terminal, to ensure the space is maximum chill. Once you're there it's all about taking a load off and starting to embrace the beginning of your holiday.
Comfortable seating, well-spaced out tables and friendly service ensure your experience is as soothing as possible.
We love pinching a window seat and watching the planes coming in and leaving as you slowlty start to feel the excitement build. As you can see from the Reeves Family Adventures' video review of the No1 Lounge at Gatwick North Terminal, there's plenty of places to chill out and fill up before your flight departs.
So let's talk some more about the food and drink in airport lounges.
---
3. Food and drink
One great reason to add an airport lounge pass to your holiday is the food and drink. At most lounges food and drink is included in the price so you can chill out without worrying about the cost.
We've probably all got tales of woe surrounding how much holiday budget got used up on a sub-par burger in a terminal restaurant.
However, in the lounge you get branded alcohol on tap and all the soft drinks you can handle, as well as refillable tea & coffee obvs. Plus there's usually an incredible buffet waiting to sate the appetite of every type of foodie.
Those Vegan Guys went live from Manchester Airport Escape Lounge to show a) how good it is and b) what delights are on offer for the travelling vegans too.
---
4. Stay updated
Being in the relaxed atmosphere of an airport lounge away from the hustle and bustle of the terminal doesn't mean you're out of the loop. Far from it!
In fact, lounges feature special boards delivering updates on your flight. So you can know exactly where you have to be and when. That makes it easier to decide whether you have enough time for that extra slice of cake or not, pssst… the answer is always yes!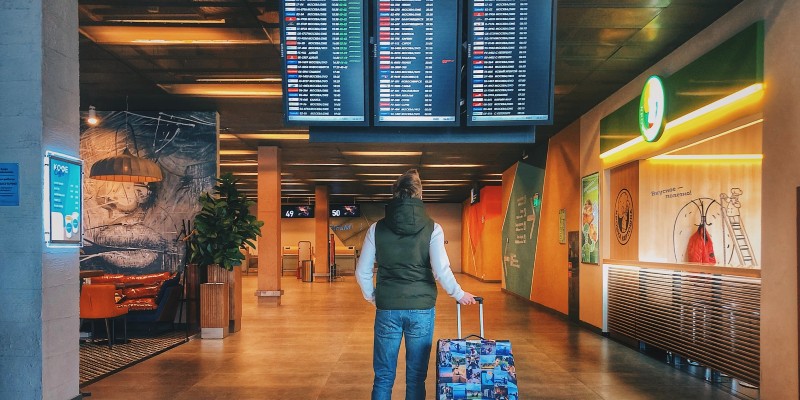 ---
5. Free Wifi and TV
Speaking of staying in the loop. Free wifi generally comes as standard in aiport lounges, which is brilliant.
With the provision of free wifi you're free to get that envy-inducing snap of your 7am airport beer or wine up on your socials.
Or finish off downloading that film, series, pocast or book you were thinking of getting into during the flight. Probably best that you also use it to check you definitely put your out of office on too.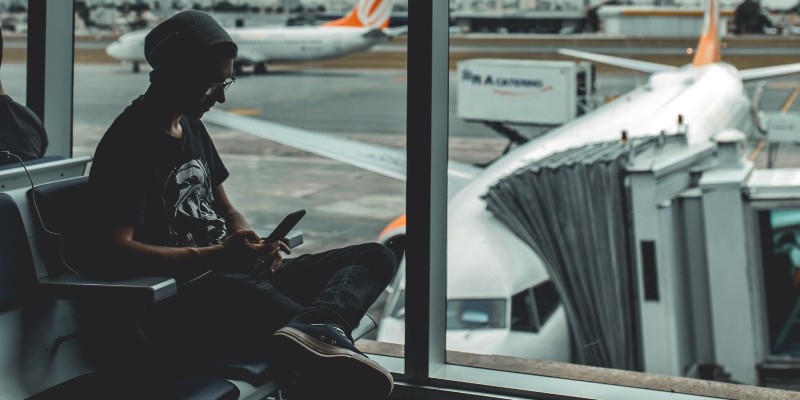 ---
6. Games rooms
Until now you might have been forgiven for thinking airport lounges were more of an adults-only vibe. But, while they may have adults-only areas inside, most lounges cater to families too.
Those lounges which do cater to families may also offer engaging games rooms. Get that pent up excitement out of your kids before they have to jump on a potentially lengthy flight.
Aspire Lounges also offer family-friendly booths which include televisions where you can select to watch shows and films on demand.
---
Start your holiday right
Aiport lounges offer the opportunity to take your holiday destressing efforts to the next level.  
But with our Blue Friday deals ensuring you get your beautiful break for a bargain price as well as free lounge access, there's no way you should be feeling too stressed.
Click the button below to take a look at our Blue Friday deals.