How To Spend 2 Days In Dubai: A Beginner's Guide
We'll show you how to spend 2 days in Dubai to get the best first impression of the city.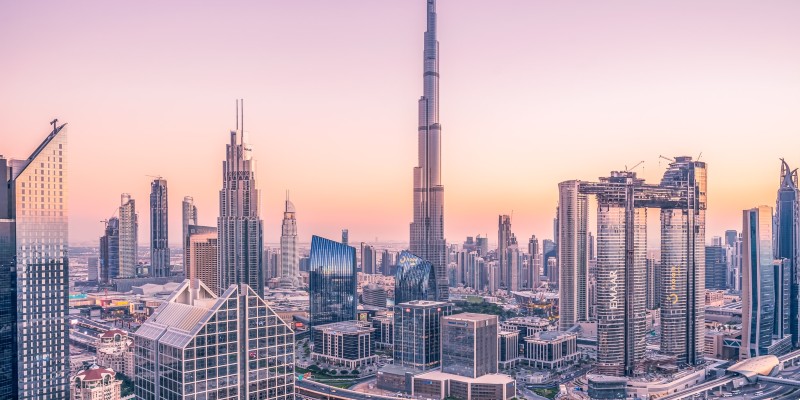 When you touch down in the metropolis for the first time, it can be a little difficult to know what to see first. So, here's our itinerary for how to spend 2 days in Dubai.
Spending just a couple of days in a city can be a little daunting. Especially if you want to see as many of the sights as possible. However, you can still catch some iconic landmarks if you have a plan.
But, first, let's give you the itinerary snapshot.
---
Day one
Dubai mall
The aquarium
Burj Khalifa
Dubai water fountain
Day two
Dubai Creek abra ride
Al Bastakiya
Desert safari
---
Can you see all of Dubai in 2 days?
The short answer is, no, you can't see everything Dubai has to offer in just a couple of days. Although, in some ways, that does take the pressure off. It also means you won't be rushing around trying to get to everything without taking time to enjoy the place.
If you've got a couple of days in the city before you catch a connecting flight. Or maybe you're off exploring as part of a twin-centre trip where you get the chance to spend 2 days in Dubai before jetting off to the beach in either the Maldives or Mauritius. We'd recommend getting into the unique experiences in Dubai, rather than chilling on the beach. Although the beach does look pretty inviting.
We've found it's also a good idea to try and split your days into urban and rural activities. So that's what we're going to do in this blog.
We'll use a twin-centre itinerary to show you how to make the most of your time in Dubai, including a couple of top eating options. But you can use this plan whether your twin-centring or just stopping over. That way you'll know where to stay, what to see and how to plan it.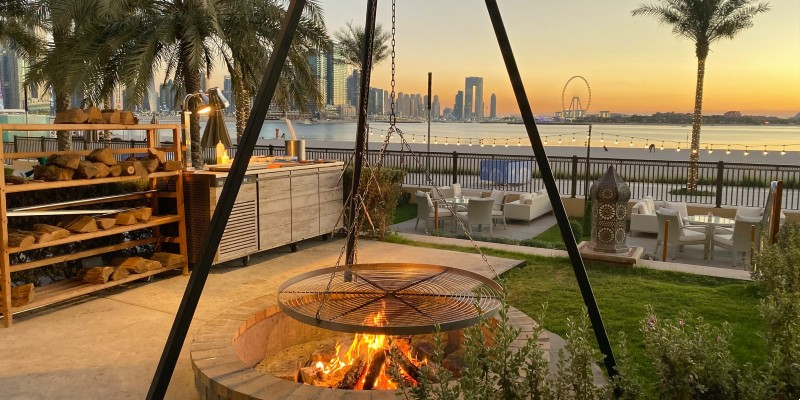 ---
But, first, what is a Twin-Centre Adventure?
Okay so, right now, Tropical Warehouse are offering the unique opportunity for you to bundle Dubai and the Maldives or Dubai and Mauritius, together in one trip.
Through one 10 or 14-night itinerary you spend 3 nights in the big city seeing as much as you possibly can, which is where we'll come in. Then you're whisked, via private transfer, to the airport to catch your flight to South Palm in the Maldives or Radisson Blu Azuri Resort & Spa in Mauritius where you'll spend the remainder of your adventure.
But enough about those other beaches. Let's talk Dubai and how to spend 2 days properly 'doing' the city.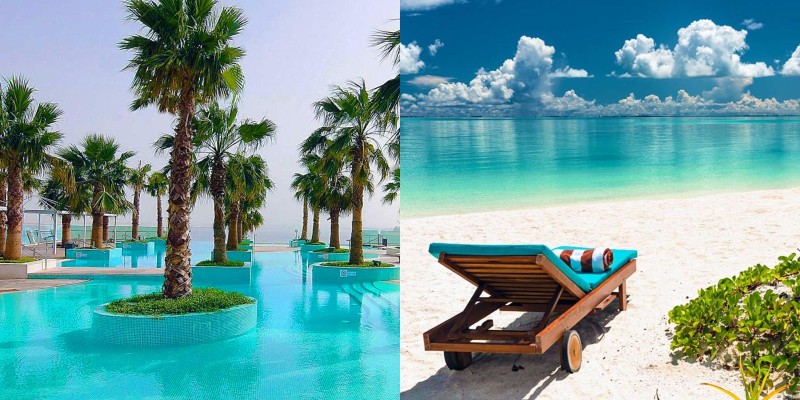 ---
Day one
Touch down in DXB and off to the resort. The great thing about your Dubai resort on your twin-centre trip is its location. At InterContinental Dubai Festival City you're just enough in and out of the centre to go exploring, without feeling like you're in the centre.
Although, if you fancy getting even more central, the JA Ocean View twin-centre stay puts you right on the popular JBR Walk.
We're going to treat day one as your urban day. A chance to get out into the city and see all those sights you're more used to catching on the TV or internet.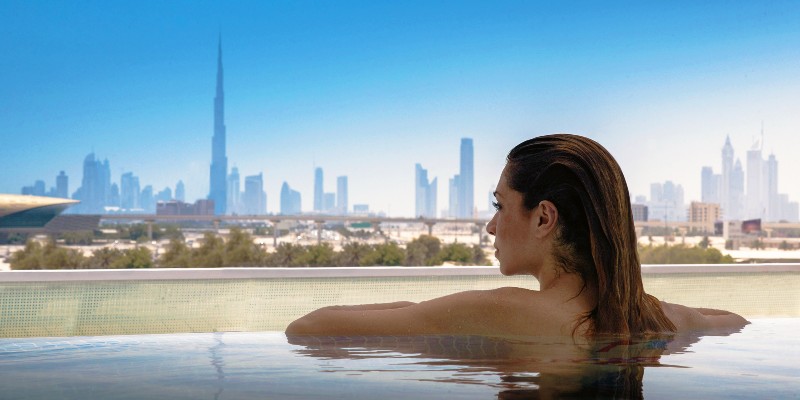 ---
Dubai Mall
First stop has to be the incredible Dubai Mall. Although the word "mall" is in danger of underselling it. As with everything in the city, things are done a little differently here – and larger. Dubai Mall is a sprawling centre for shoppers and tourists in the city.
In addition to boasting a plethora of high-end boutiques, the mall also offers art installations (culminating in a giant waterfall in the centre), souks, eateries and even an ice-skating rink and an aquarium. What's more, it's only 15 minutes from your resort.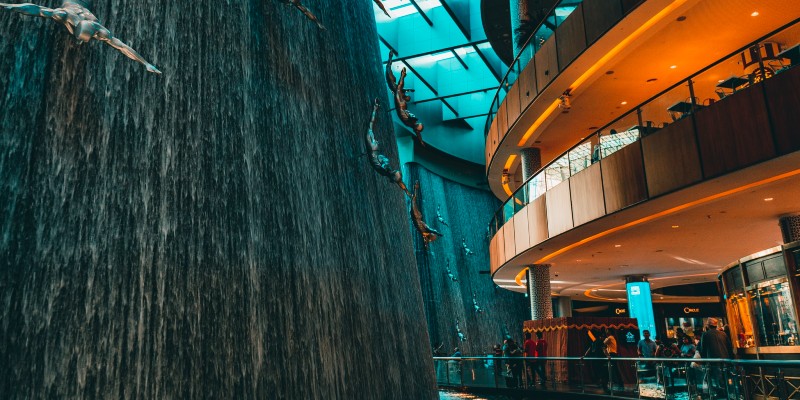 ---
The aquarium
But let's talk some more about that aquarium and, again, we know there's plenty of you know thinking "we've got malls and aquariums in the UK". But you haven't seen anything like this. The aquarium in the mall is well worth a couple of hours of your precious time in the city.
You'll be kicking your jaw along the deck as you marvel at the mall's 10 million litre tank, brimming with majestic manta rays, stunning sharks and a miasma of other kaleidoscopic marine life.
---
Burj Khalifa
While you're in the area you're going to want to check out the Burj Khalifa. Located in the Downtown area just minutes from the mall. You can walk, taxi or get the red line on the Dubai Metro to the iconic tower from the mall and aquarium.
Once there, you can learn all about the history of the building and its place in the city. Then start heading up the levels to get an unrivalled view of Dubai. From here you can get a great perspective of how the metropolis erupts out of the desert landscape.
---
Dubai Water Fountain
If you've got the appetite for one more sight then you have to make it to the Dubai Water Fountain. The water shows happen every 30 minutes and are an amazing spectacle. We'd recommend checking it out at sunset for the best show.
After marvelling at the fountain, head back to the hotel and freshen up. Then round off your first day in the city by heading back out in search of some top grub.
---
Top tip
If you can time it to get there 10 minutes after a show has finished you'll be able to bag prime position for the next one.
---
---
Dinner at the Marina
The gastronomic scene in Dubai is one of the fastest growing in the world. Getting the chance to head out and grab an al fresco bite at the glamorous marina is certainly an elegant way to pull down the curtain on your first day.
If you're looking to splash the cash you'll find a miasma of high-end restaurants here serving delights from across the world. From traditional Arabian cuisine through elegant Italian ristorante's and South American BBQ joints.
But if you want to experience something special on the waterfront without breaking the bank at the start of your break. We'd recommend checking out A Cappella. A casual eating spot on the waterfront which specialises in serving a global tapas menu. The most expensive dish here incorporates lobster and truffle will set you back around £18, which is comparitively cheap against the other eateries on the marina.
---
Day two
On your second day in Dubai we think it's a good idea to differentiate from the previous day's exertions by trying some more rural activities.
---
Dubai Creek abra ride
Start day two by taking a steady jaunt along the serene waters of the Dubai Creek. From your traditional wooden abra you'll sail across the waterway which flows throughout the city and stop off at stations in stunning areas like Bur and Deira.
Check out the old spice and gold souks in these two sought-after areas of the city and maybe even catch a bite of breakfast along the river.
MAKE Art Café is a perfect place to stop for a delicious breakfast with traditional Arabic options and a wonderful view of the heritage village. It's also just a two-minute walk from our next stop.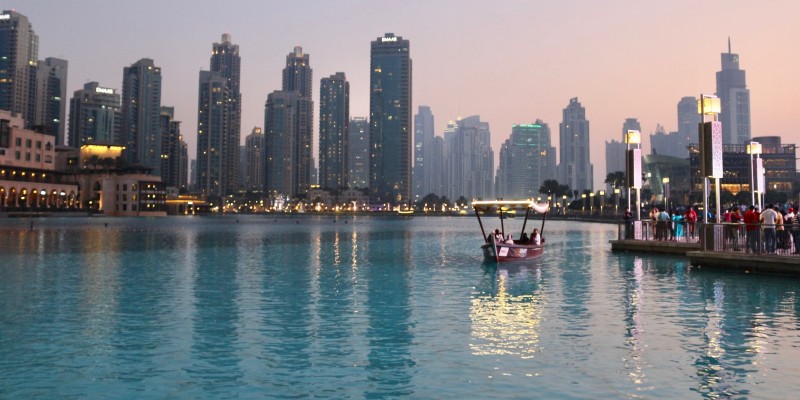 ---
Al Bastakiya
When you've seen off your breakfast and morning coffee, make the short journey over to Al Bastakiya. This is essentially old town Dubai and is also known as the Al Fahidi Historical District.
Step back in time to an era before the federation of the Emirates and the glitz and glamour, to when the area when inhabited by date farmers, fisherman and pearl divers.
Along the cobbled streets of Al Bastakiya, among the coral-toned buildings, lies a world history and local artworks. XVA and the Majlis Gallery are the places to be to marvel at some incredible works, the latter being the oldest art gallery in the region. Stop in at quaint Arabian tea houses for cakes and refreshments before pushing on to see sights like the incredible Jumeirah Mosque and Al Fahidi Fort which was built way back in the 1700s
---
Desert safari
A desert safari is an absolute must-do in Dubai. There are a range of, relatively, inexpensive options when it comes to getting a desert safari booked in. So, you can choose an option which works for you.
Head out on a morning safari and leave the old town until the afternoon. In this tour you'll watch the sun come up over the dunes, crash around in a 4×4, go camel riding, quad biking and sand boarding amongst other things.
On the other hand, you might like to make an afternoon of your trip. With tours offering the off-roading element but also include bird of prey shows and even culminate in sampling some mouth-watering Bedouin-style food – cooked the traditional way.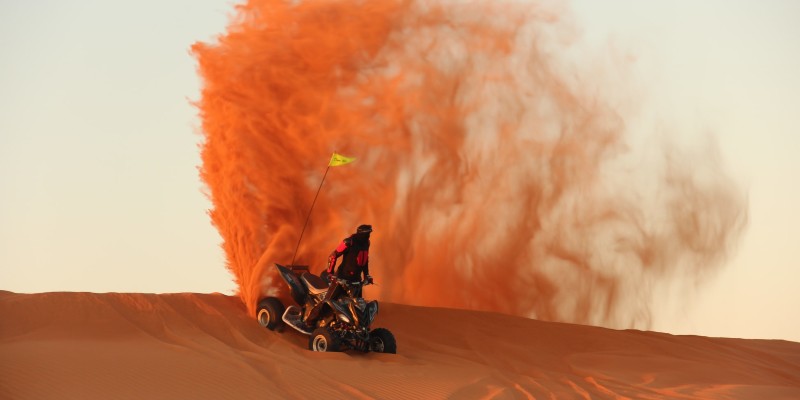 ---
In resort meal and show
Now it's time to round off your time in Dubai in spectacular fashion. Although, when you're in the big city, eating at the resort might not feel like rounding off in style. But hear us out, for this is an ending like no other.
Attached to InterContinental Dubai (your twin centre resort) is Festival City Mall. While this mall is pretty special in its own right featuring high-end boutiques, restaurants and a cinema. It also plays host to the incredible IMAGINE Laser, Fire and Water Show which holds a Guinness World Record for the largest water projection and laser mapping. Forget the Dubai water fountain and that trickle in Las Vegas, this is where the fun is really at.
But, either before or after the show, you're going to want to fill your belly. We'd recommend taking the chance to dine at your resort. InterContinental features a range of stunning restaurants, including two owned and ran by Michelin star winning chef Pierre Gagnaire.
---
Start your Dubai adventure
Spending 2 days in Dubai is a brilliant way to get a flavour for the city.
Whether you're exploring before catching a connecting flight or striding out as part of a Twin-Centre trip. There's so much to do here, but that doesn't mean you have to feel overwhelmed at your choices.
We definitely think the twin-centre adventure is the way to go when it comes to experiencing the Dubai vibes. Click the button below where we'll give you the full rundown of the perfect itinerary for doing Dubai and the Maldives in one Twin-Centre trip.