A Mauritian Paradise: Introducing Le Palmiste Resort & Spa
Mauritius has it all; azure oceans, white-sand beaches adorned with palm trees and sunshine aplenty. Discover paradise as we introduce you to Le Palmiste Resort & Spa.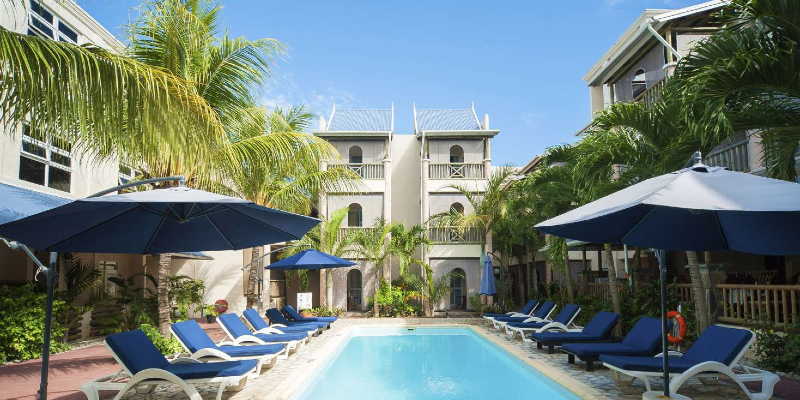 Beach breaks don't come much better than this. With an enviable location in the Indian Ocean this family-friendly resort occupies a prime position next to Troux -aux -Biches beach.
Immerse yourself in Mauritius
Mauritius has a rich history having been a former colony of the Netherlands, France and Britain. Influences from these nations can still be found on the island today. This diversity is represented in Mauritian culture meaning it's an exciting place to visit. Le Palmiste Resort & Spa is the perfect place to explore all that Mauritius has to offer.
Location, location, location
We all know how important location is when choosing your dream getaway. And Le Palmiste doesn't disappoint on that front. The resort is perfectly placed on the northern coast of the island in the midst of the charming Troux -aux -Biches village.
As a result there's an array of conveniences on your doorstep along with delightful shops to explore. Le Palmiste Resort & Spa is also within easy reach of Grand Baie in the north west. This is a great place to visit and enjoy a few drinks. Not forgetting the short proximity, just a minute walk, to Troux-aux-Biches beach, but more on that beauty later.
Check-in to paradise
Traditional elements of the island are reflected in the design, think thatched roofs which give the place a truly tropical vibe. Exotic gardens and coconut-laden palm trees complete the picture. Elements of nature are also present in the rooms, with wooden features and simple décor. Your superior room exudes comfort and has a private balcony complete with spectacular pool views. A host of amenities including air-conditioned rooms, friendly staff and room service all add to the experience.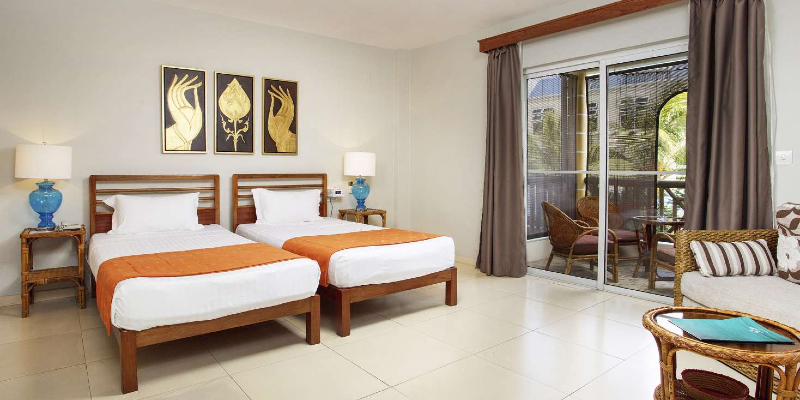 Beach happy
As mentioned earlier, a stay at Le Palmiste Resort benefits from having easy access to one of the finest beaches in Mauritius. The public beach at Troux-aux-Biches displays all the beauty of the islands coastline. Beach-lovers will be in their element here. The beach is huge and offers endless opportunities for coastal walks. There's also a great variety of water-sports available to guarantee a splashing time.
Another top pick is Mont Choisy beach. If you're more of a pool person then there's a trio of stunning swimming pools to take your pick from back at the resort.
Fill your boots
Mauritius is a great island for foodies to explore a range of tastes and unusual dishes. Le Palmiste offers an elegant eatery La Cateau Vert, from where you can fill your boots with delicious cuisine all freshly prepared by the talented chefs. With cuisine reflecting the diversity of the nation there's influences from India and France. International dishes plus traditional Mauritian fare is on offer and is sure to please. Head over to La Cateau Vert for an impressive buffet breakfast too, for the best way to start your day in the tropics.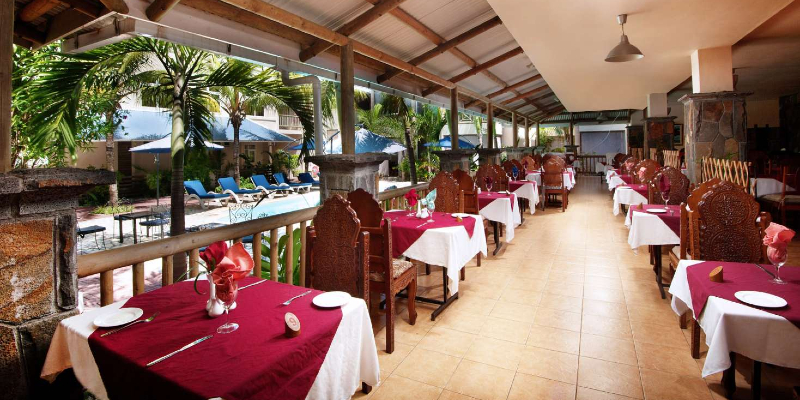 Be sure to stop by one of the two bars for a tasty aperitif. Look out for the Tiki styling at the poolside bar where the talented team will mix you up the tastes of the tropics.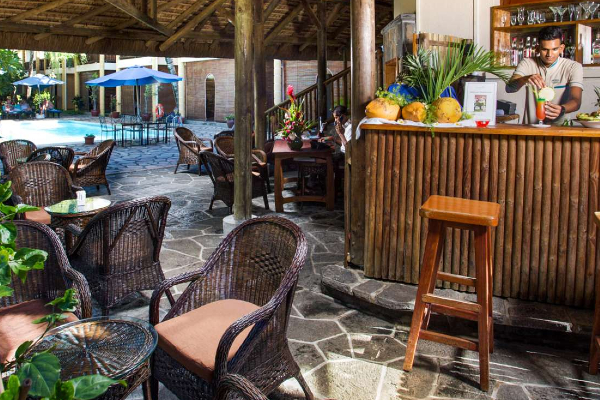 Spa sensation
Finally, make sure you find time to discover Le Lotus Spa, a true jewel in the crown of this resort. During your island escape set aside some time for you and indulge with a soothing treatment. With a tempting array of therapies to choose from you'll be spoilt for choice.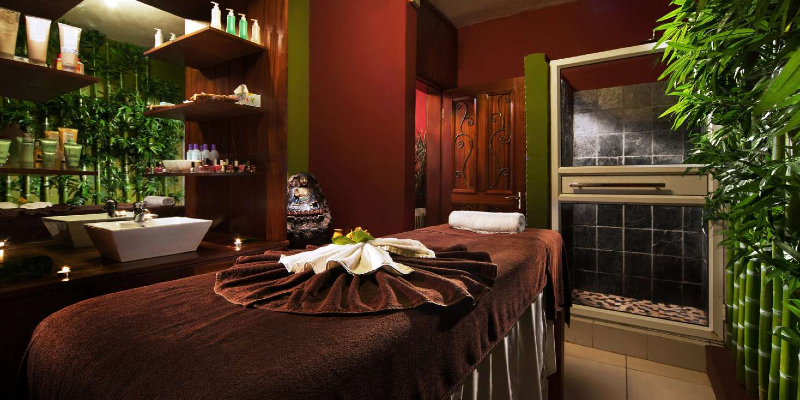 See maur Mauritius 
The island also presents some great opportunities to see amazing wildlife or for those wanting a more active holiday there's plenty of unbelievable dive sites that you simply must experience at least once in your lifetime.
Plan your visit
Now you have everything you need to plan your visit, why not get in touch with one of our holiday experts for a personalised quote. Just click the blue button below.