10 Reasons Why We're In Love With X10 Khao Lak Resort
Here's all the reasons we think you're going to love X10 Khao Lak. The five-star resort on Thailand's Andaman Sea coast.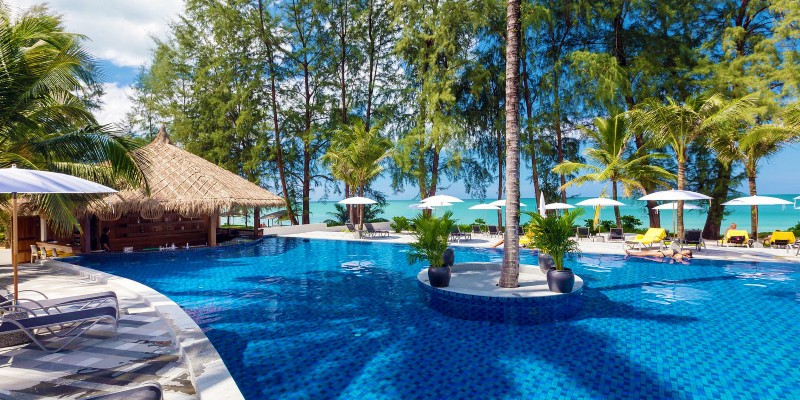 X10 Khao Lak is a brand new resort to our Thailand offering. So we thought we'd introduce you by announcing all the reasons why we think it's the bee's knees.
Aside from being a slice of five-star luxury on the glistening shores of the Andaman Sea. X10 represents an oasis of tranquillity and activity for adults and kids alike.
But before we get into all the reasons in more detail, here's the list in brief.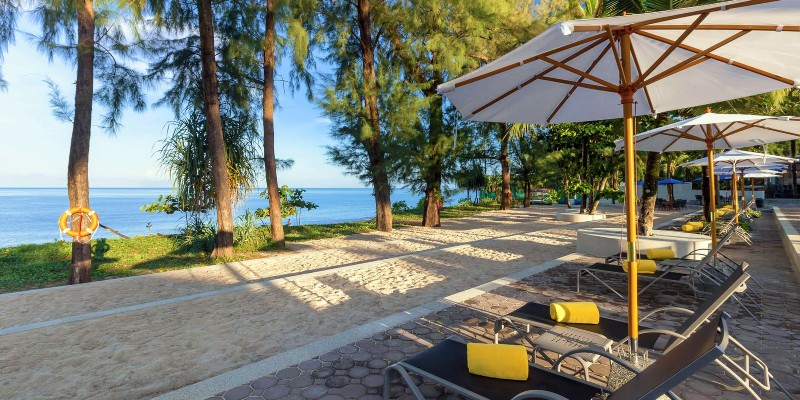 ---
10 Reasons Why We Think X10 is Extremely Good
Right on the sand of Bang Niang Beach
10 minutes from downtown Khao Lak
Near to Khao Lak's National Parks
There's a plethora of pools
Stunning seafood
Cooking classes
Drinks by the pool or on the beach
The soothing Sun Spa
Exciting Kids facilities
Impeccable room
---

---
1. Right on Bang Niang Beach
The first incredible thing you notice about X10 is its perfect positioning to make the most of one of the best beaches in Khao Lak.
Bang Niang is a 2km long stretch of soft golden sand which offers you a world of recling options. Kick back in the sand, try some beach yoga or take things to the water and have a splash in the sea.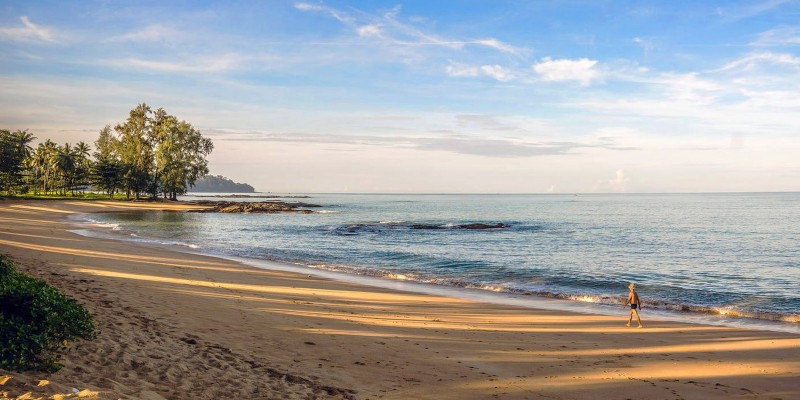 ---
2. Minutes from downtown Khao Lak
Another perk to the resort's ideal location is that you're just 10 minutes from all the best things to do in Khao Lak. 
Take a journey around the bustling streets. Try some incredible street food, explore a temple or treat your senses to a walk around a night market. There really is something for everyone just waiting to be discovered in Khao Lak.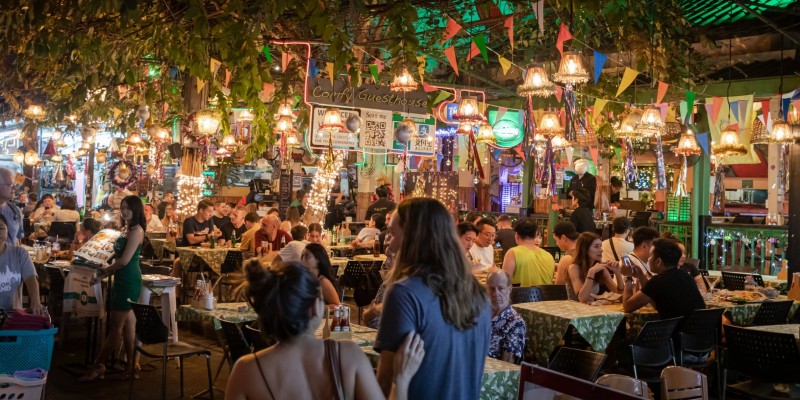 ---
3. Near to the National Park
If moving around the city or kicking back on the sand aren't your ideas of fun. Then you'll love knowing the adventures of Khao Lak Lam Ru National Park, one of the best national parks in Khao Lak, are just minutes away too.
Head out on foot, via boat or in an ATV on a jungle safari to get a real sense of the beauty of Thai nature. With lush green hills, mysterious waterways and majestic waterfalls to explore, you'll have a great time bounding around the parks.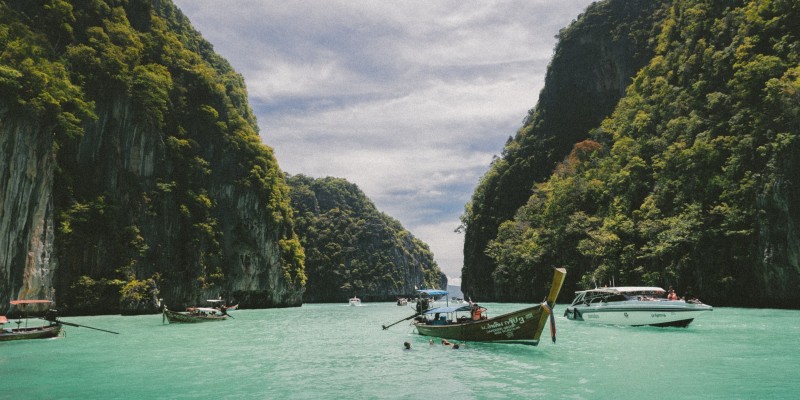 ---
4. A plethora of pools
Now we've explored all the great things surrounding the resort, let's take a look inside. One of the (five) things that hits you about X10 Khao Lak are the stunning pools.
Perfect for chilling out or cooling down under the heat of the Thai sun. The five resort pools offer an engaging space for adults and kids. With a main pool gazing out over the Andaman Sea and a colourful kids pool delivering a fun option for the little ones, there's watery fun for all ages.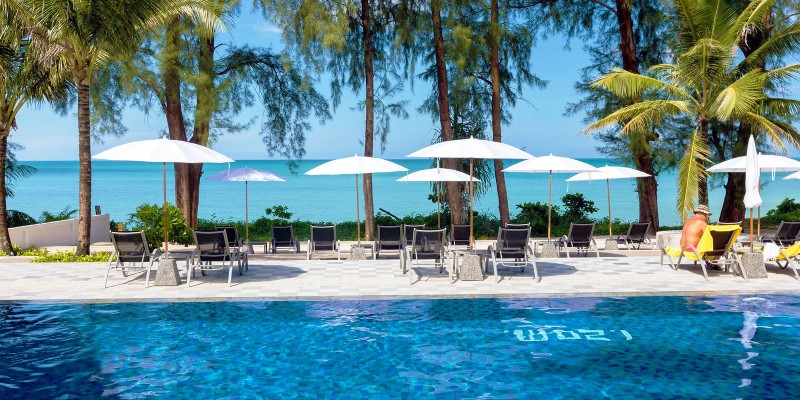 ---
5. Stunning seafood
When you've finished splashing about in all those pools, you'll probably be ready for a bite to eat.
Two resort restaurants focus on delivering stunning cuisine from the finest locally sourced ingredients. The Main Restaurant operates a buffet selection of Thai favourites and international classics. Fresh fruit and vegetables from the resort gardens take centre stage on the main menu.
Elsewhere, if you prefer an elevated a la carte experience, choose to stare out over the Andaman Sea while enjoying it's offerings at the Seaside Seafood Kitchen. Fresh seafood is the order of the day here, throughout the day and evening.
---

---
6. Cooking classes
If all that delicious Thai food has got you wondering how you can eat like that forever. Well, the talented chefs at X10 will show you how you can.
Choose the dishes you want to learn to make and the team who created them will take you through what to do. You'll also be treated to a tour of the resort gardens, home to all the delicious resort fruit and veg.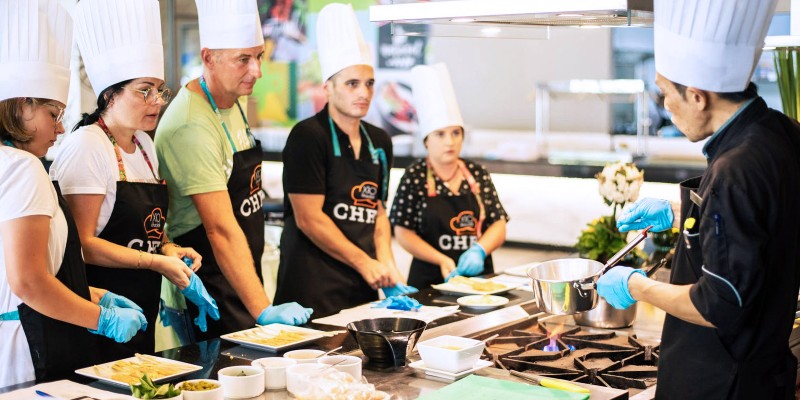 ---
7. Drinks by the pool or the beach
As we mentioned above, there are a selection of pools available at X10 Khao Lak resort. But, if you're after chilled out pool bar vibes, then the main pool is the one. Swim up to a bar stool and stare out to sea while sipping something tropical.
On the other hand, you can choose to spend your sipping time on the sand. Don't leave the comfort of your Bang Niang beach sun lounger to quench your thirst, thanks to the Beach Bar.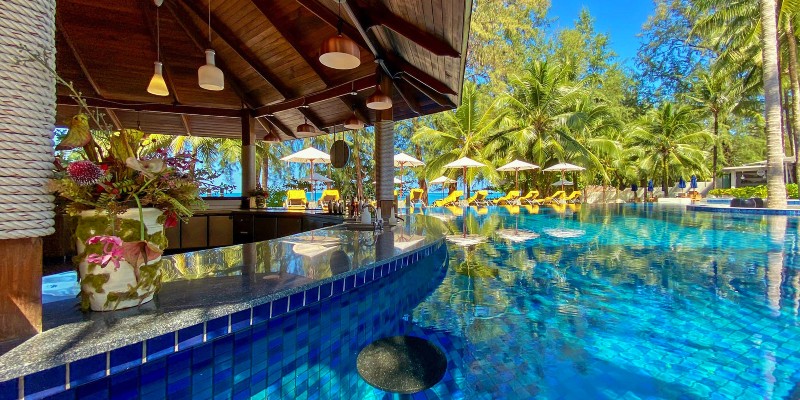 ---
8. The Soothing Sun Spa
One thing you have to do when in Thailand is visit a soothing spa. But at X10 Khao Lak you don't even need to leave the resort to experience the relaxing vibes.
Sun Spa is dedicated to working out all your kinks. Here specially trained therapists can take you through a range of treatments from aromatherapy through to custom-prepared holistic healing packages. You're sure to leave feeling completely rejuvenated.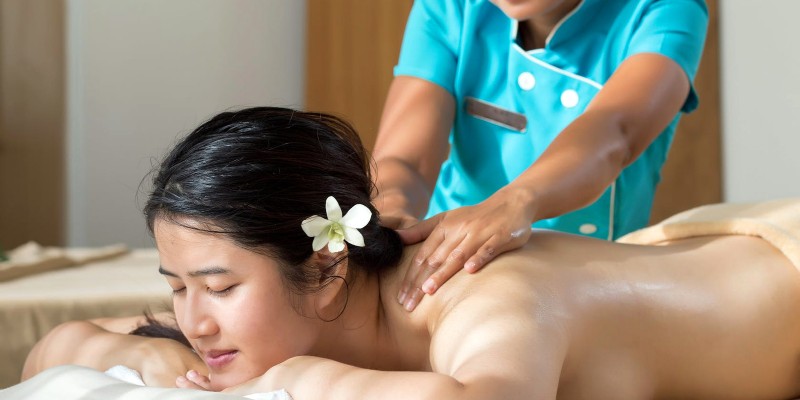 ---
9. Kids facilities
You may be thinking that five-star luxury in Thailand will be reserved for adults-only. But X10 has an incredible family-orientated vibe.
From colouful children's pools through to specialist kids suites there are super engaging facilities aimed at making your little one's experience magical.
In addition to those facilities, there's also an engaging kid's club which aims to deliver an itinerary full of fun and learning. As part of that developmental activity log, your little ones will learn about natural Thailand by taking a tour of the resort gardens and even planting trees.
---
10. Impeccable rooms
Away from the kids facilities, adults are well look after too. The stunningly spacious rooms and suites are superbly appointed, utilising modern colourful decor to perfect effect.
Each room and suite benefits from a private balcony boasting views of the either the lush resort gardens or glimmering pools.
Splash out on a suite stay and you'll be treated to even more space, as well as separate bedrooms and living space. In fact, the couples suite even comes with a super comfy L-shaped sofa to lounge on.
---
Bag a bargain X10 break
If all those reasons have added up to you wanting to expore X10 Khao Lak and the surrounding area for yourself, then you're in luck.
As you may have seen from those red banners, our Big Blue Sale is on now and X10 Khao Lak is available on a great upgrade offer. Click the button below to start building your Big Blue Sale X10 quote now.